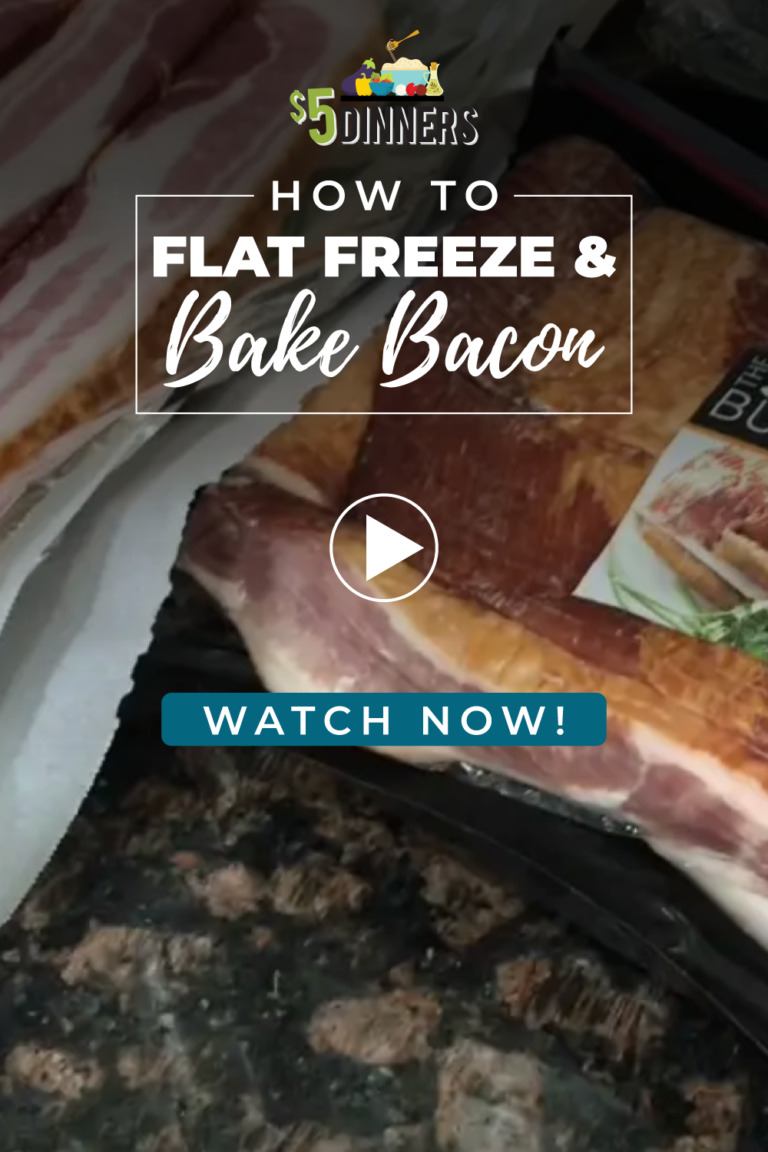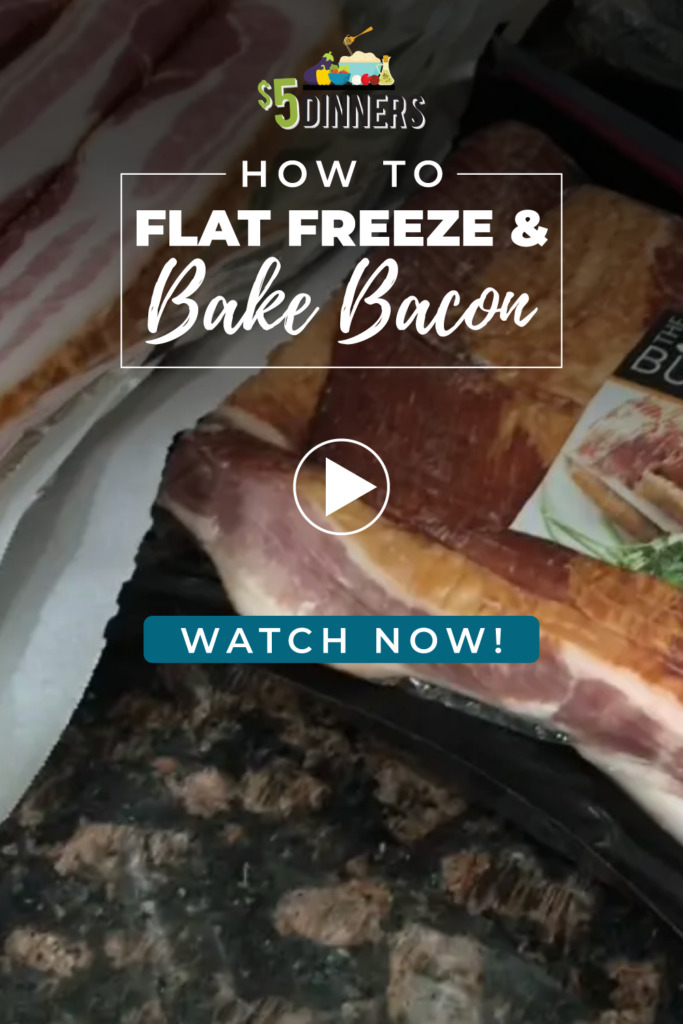 Ever buy a package of bacon that was just more than you needed? (I know, kinda seems silly right?!)
Well – what do you do with the extra bacon that you don't use for that meal. (Again, seems like you wouldn't have extra bacon.)
But when you do…….like that time I received 6 lbs. of bacon in my Savory Butcher sampler box?!
I had extra – almost 4 lbs. extra.
Even if I'd purchased a 2 lb. package from the store – it's still too much for our family to eat in 1 meal.
So. What do you do?
Well, from the looks of the video below, you should "flat freeze it."
WHAT???
Yes, you freeze it flat on a sheet of foil, with a piece of parchment paper in between layers.
Why freeze bacon flat like this?
Because it will thaw so much faster and you can just add it to a rimmed baking sheet and bake it away.
Wait.
What?
Bake bacon.
Yes, if you aren't baking bacon, then you're missing out on the best, most evenly cooked bacon. With no splattery, greasy messes on the stovetop and surrounding countertop.
You can tap here to learn the ins and out of how to bake bacon in the oven.
BEST WAY TO DO BACON IN BULK: Flat Freeze (as shown above.) Thaw for 10 minutes while the oven preheats. Bake in the oven.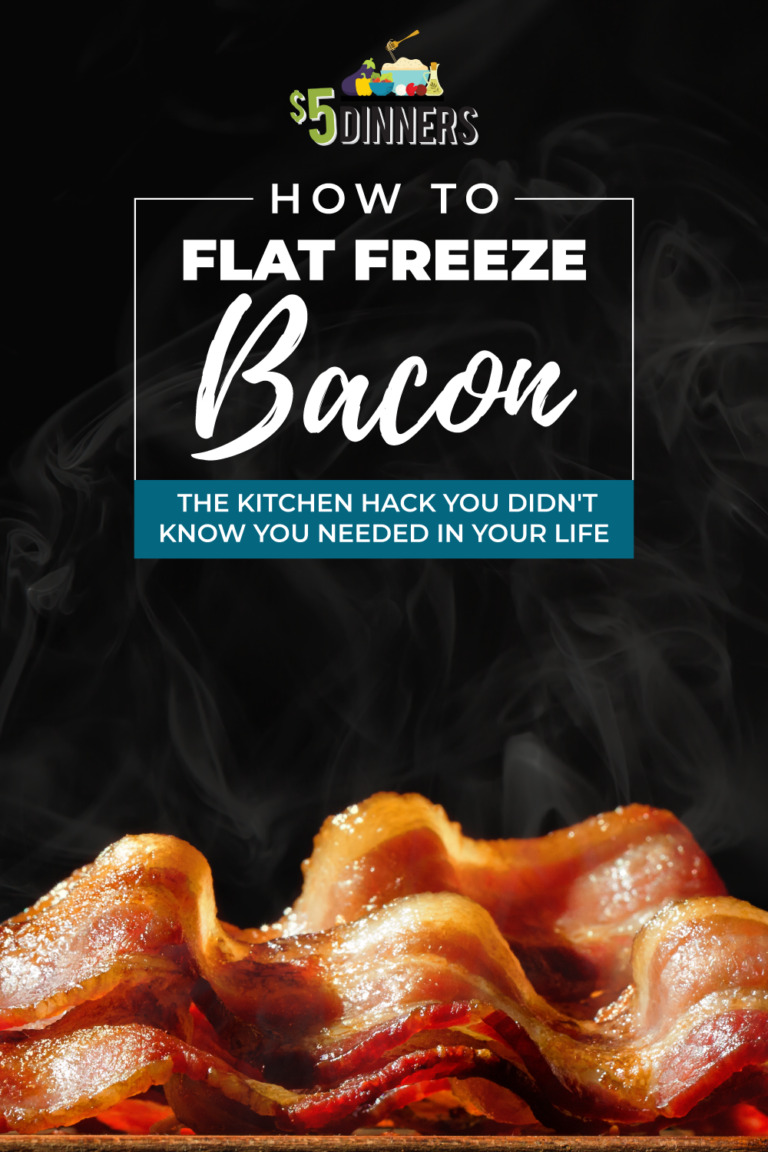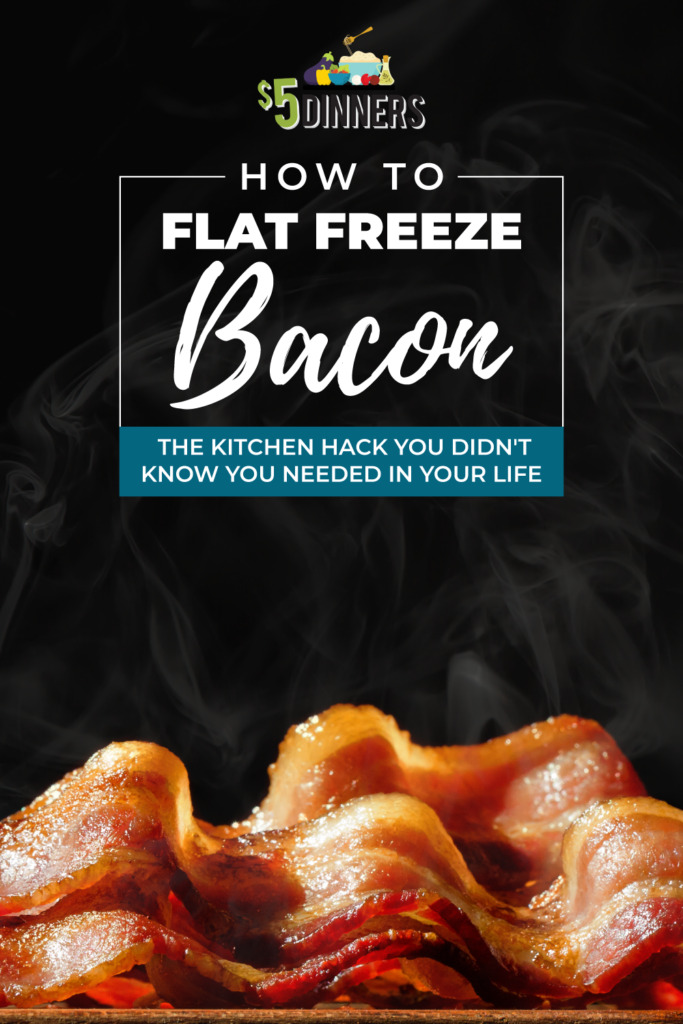 xoxo
Erin