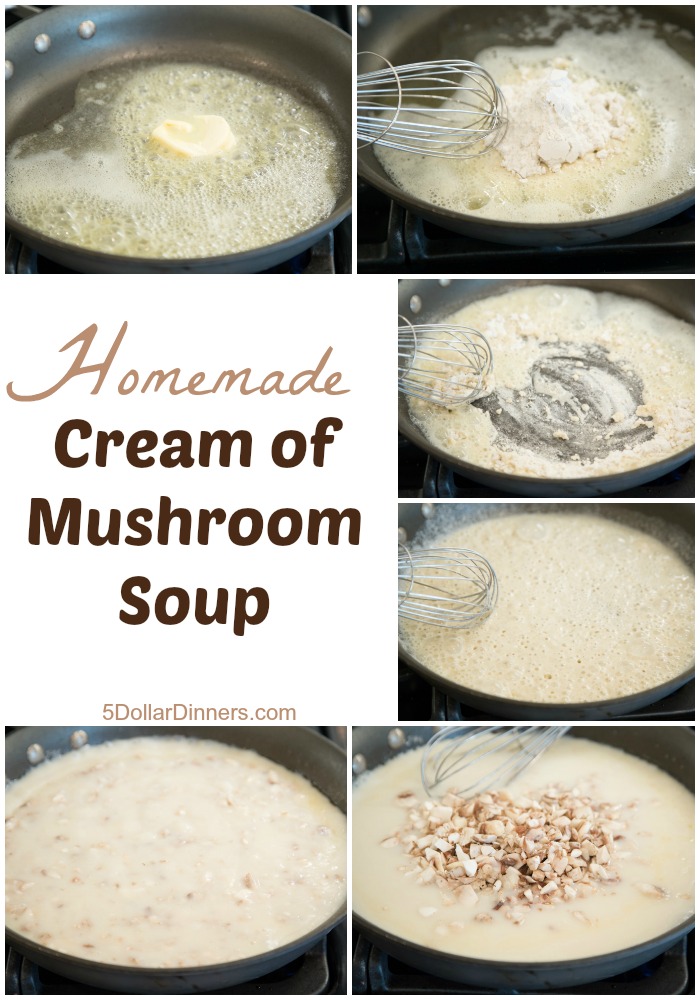 Homemade cream of mushroom soup or sauce is bazillion times better than the canned version. Because they taste better…fresher…and because you know exactly the ingredients that were added to the sauce.
You can pronounce them all. And then there's the you can season it as you like. Give it some garlic flare. Or a punch of onion flavor.
I began making homemade 'cream of soup' sauces when I lived in the Dominican Republic because at that time, they didn't carry the canned version in the colmados and supermercados in our town. I continue to make the homemade version today because we deal with multiple children having food allergy/intolerance to dairy.
I use a dairy-free margarine and rice milk to make the dairy free version. You can use regular salted butter and 2% or whole milk for a dairy version. (I prefer not to use skim milk as it makes the sauce to thin. If you're trying to save calories, maybe add a little more skim milk and let some of the water boil off to thicken it up!)
How to Make Homemade Cream of Mushroom Soup
Medium-high heat. Skillet with tall edge or saucepan.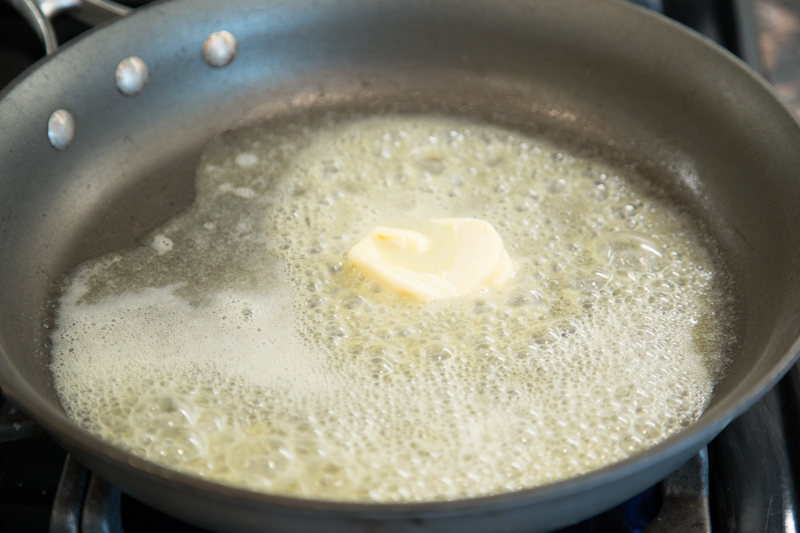 Melt butter.
Give it a good swirl so that the pan is coated in the butter.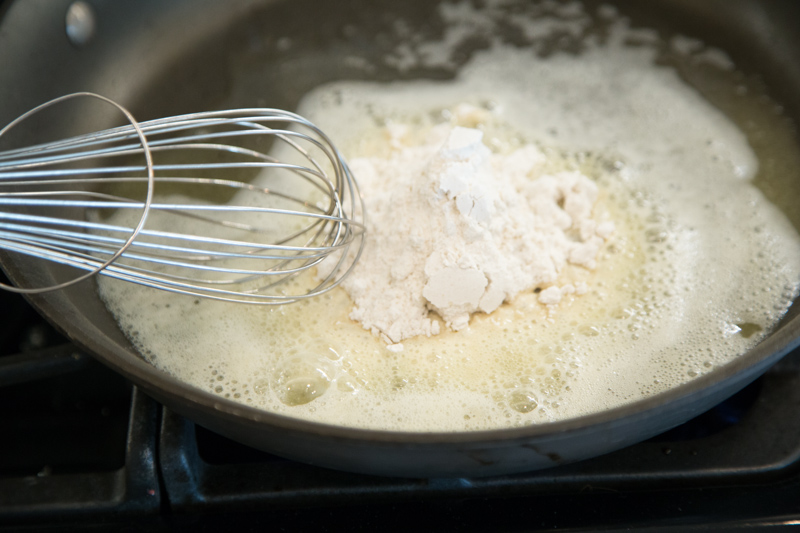 Add flour.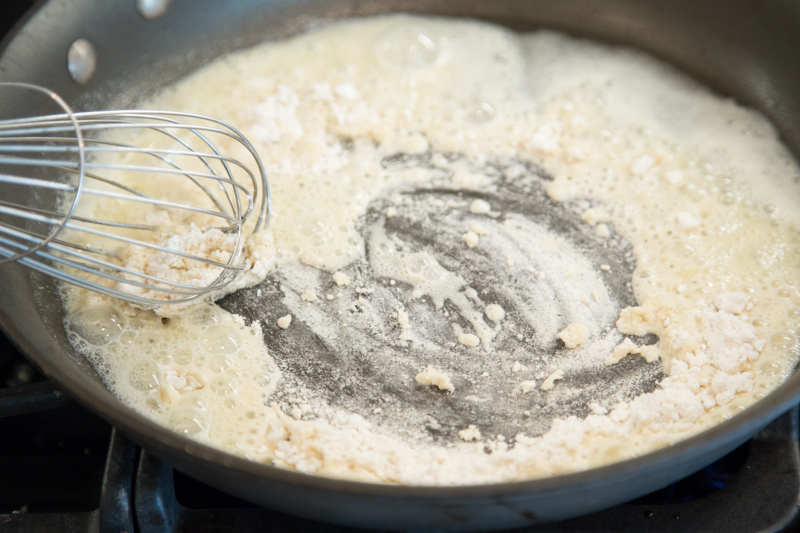 Whisk. Whisk. Whisk. Into a paste.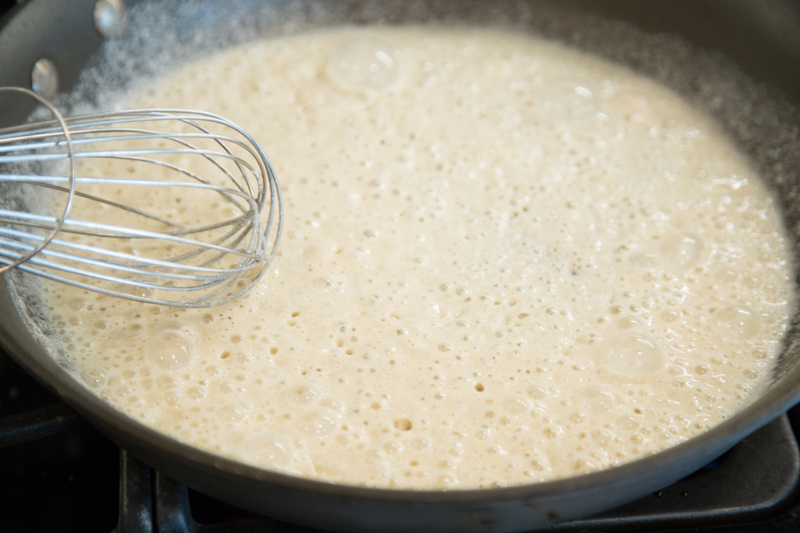 A very bubbly paste.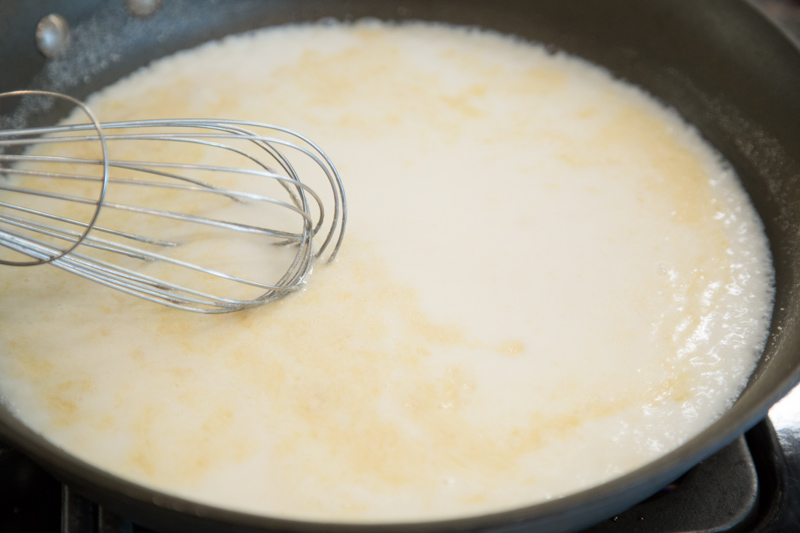 Quickly whisk in the milk, so no clumps form.
Yes, pour and whisk at the same time.
Reduce heat.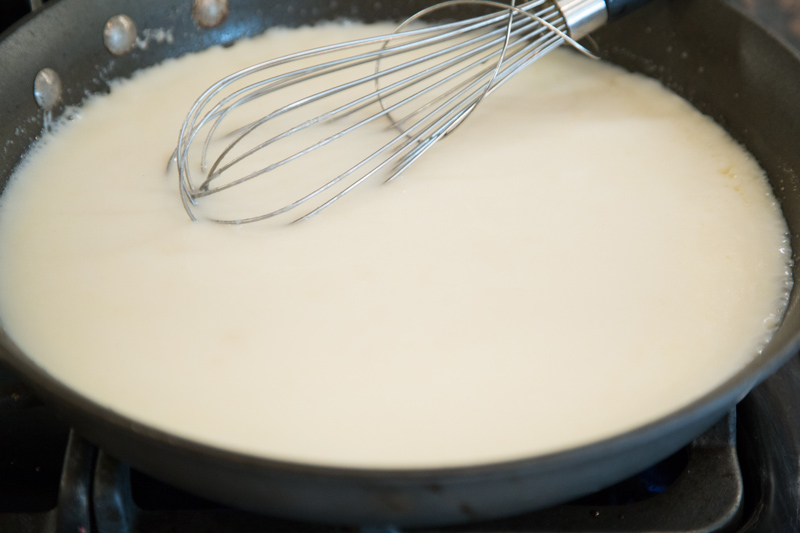 It will become smooth and thicken as it heats.
Medium to medium low heat.
You don't want to burn the sauce.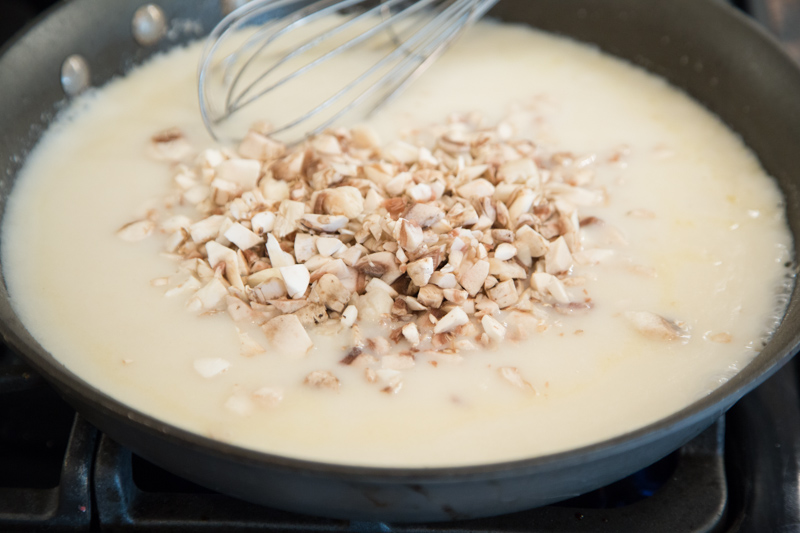 Drop in mushrooms.
And/or chopped onions.
And/or fresh crushed garlic.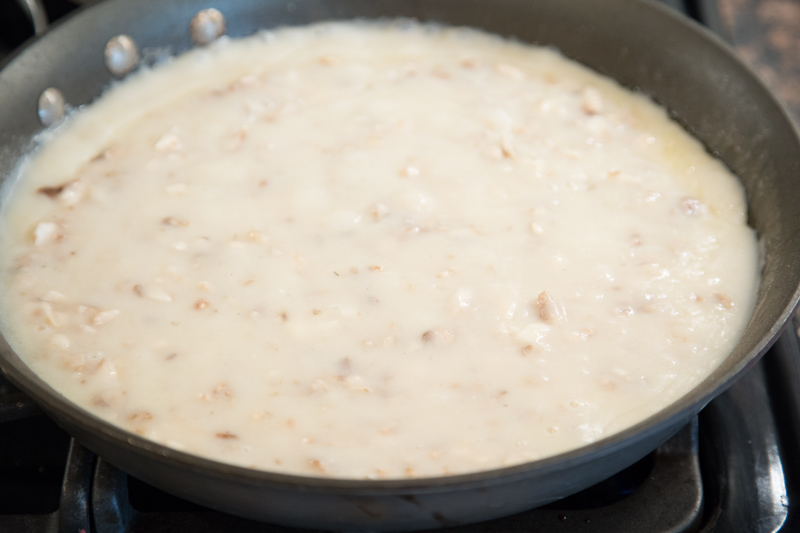 Let them cook up and bubble in the sauce for a few minutes. Season to taste.
Use in recipes that call for a can of cream of mushroom soup!
$5 Dinners Recipes with Cream of Mushroom Soup
Homemade cream of mushroom soup or sauce is bazillion times better than the canned version
Ingredients
4

Tbsp

butter

4

Tbsp

flour

2

cups

milk

8

oz.

baby bella mushrooms

chopped

salt and pepper to taste
Instructions
In a large skillet, melt the butter and the stir into the flour to make a paste.

Quickly stir in the milk and whisk whisk whisk whisk, so that no clumps form.

Heat over medium high heat and bring to bubbling.

Once bubbling, stir in the chopped mushrooms and any other seasonings (see notes below.)

Turn down the heat and let simmer for low heat for 5 to 7 minutes, or until thickened to your preference. Will thicken slightly more as it cools.

Use the homemade cream of mushroom soup in place of 1 can + the milk in any recipe.
Notes
You could add 1-2 tsp of other mild spices like garlic powder, minced dried onion, or Italian seasoning - depending on the flavor or recipe that you're using with this meal.