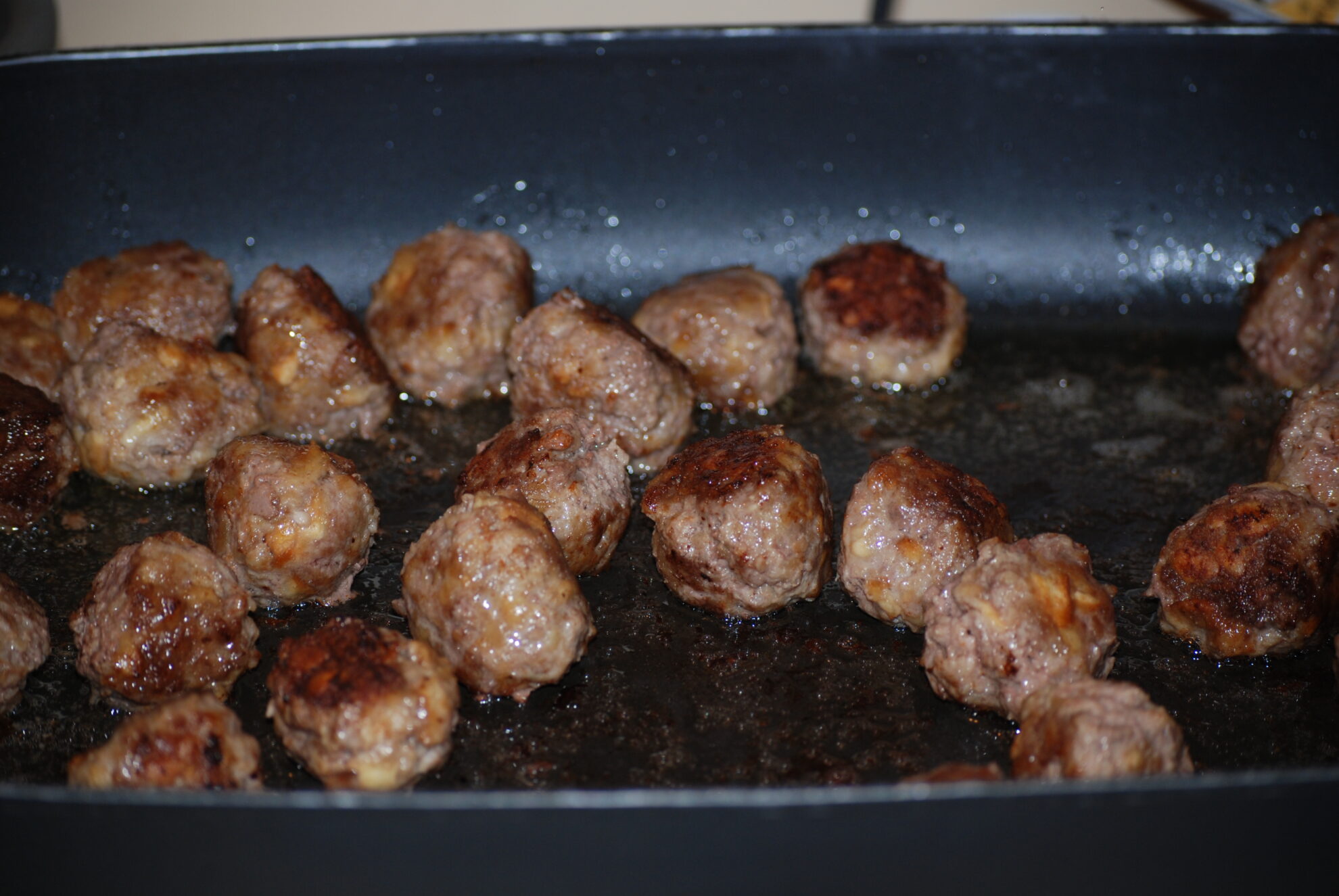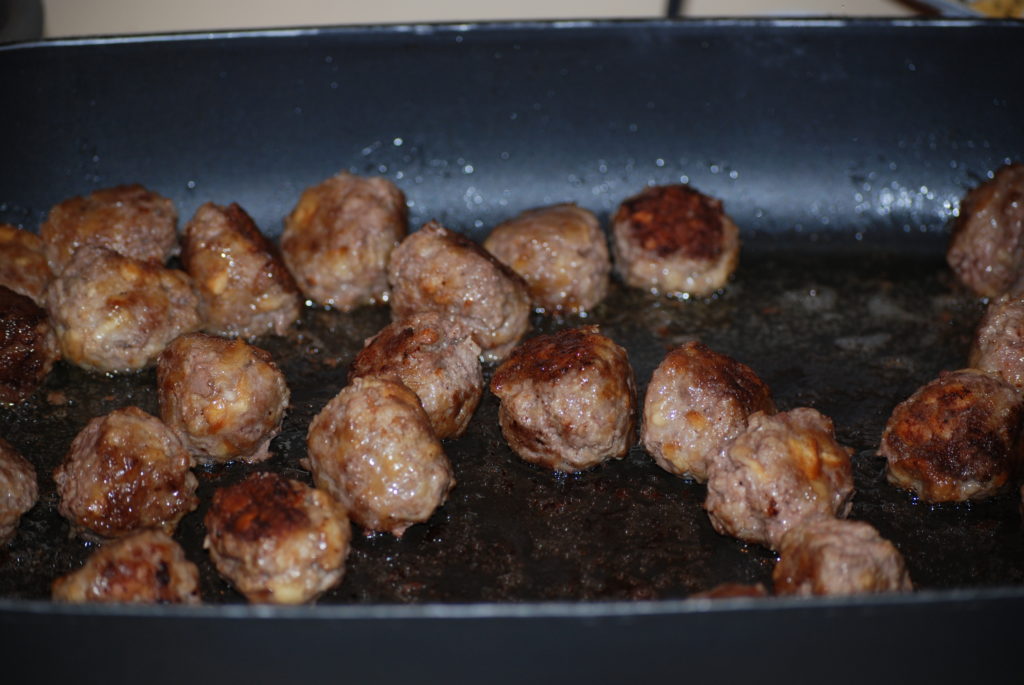 My family of 10 loves Swedish meatballs! They are the ultimate comfort food when served over a big helping of mashed potatoes and smothered in gravy! YUM!
Ingredients
2 lbs. ground beef

2 Tbsp. oil

1 egg

2 cans cream of mushroom soup (or make your own cream of mushroom soup!)

milk (1/2 soup can)

1

cup

cracker or bread crumbs

Serve with mashed potatoes (or rice)
Instructions
Mix the 2 cans of soup with 1/2 can of milk.

Knead 1/4 cup of this mixture, along with the egg and bread crumbs into the ground beef.

Set the rest of the soup mixture aside.

Make meatballs about the size of golf balls.