A Simple, Flavorful Sunday Supper or Weeknight Dinner Meal – Slow Cooker Cube Steak
Seven pile out of the family van. All with hungry tummies. Four more family members are arriving in ten minutes.
What do I do?
We need to eat SOON!
Everyone's getting cranky, including me!
It's Sunday after church. But as I come in the door, a wonderful smell greets me.
Thank you, dear slow cooker, for doing all the work for our Sunday Supper!
It's easy to feed a crowd on a budget with this Slow Cooker Cube Steak.
Plus, those meat and potato types really love this meal!
A perfect man-pleaser for Father's Day too.
Or easy to make when you don't want to turn on the oven or grill. (Hello, summer heat!)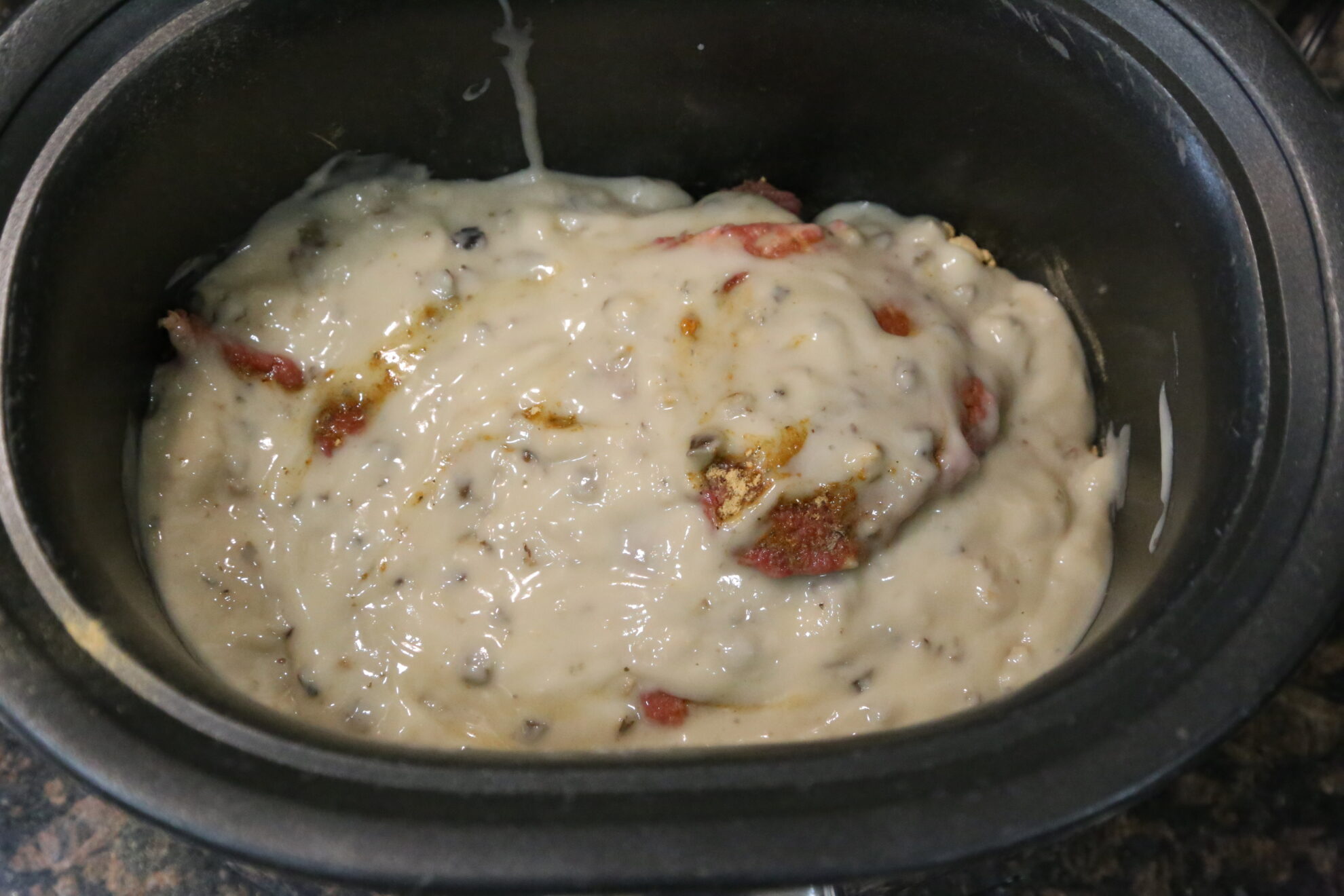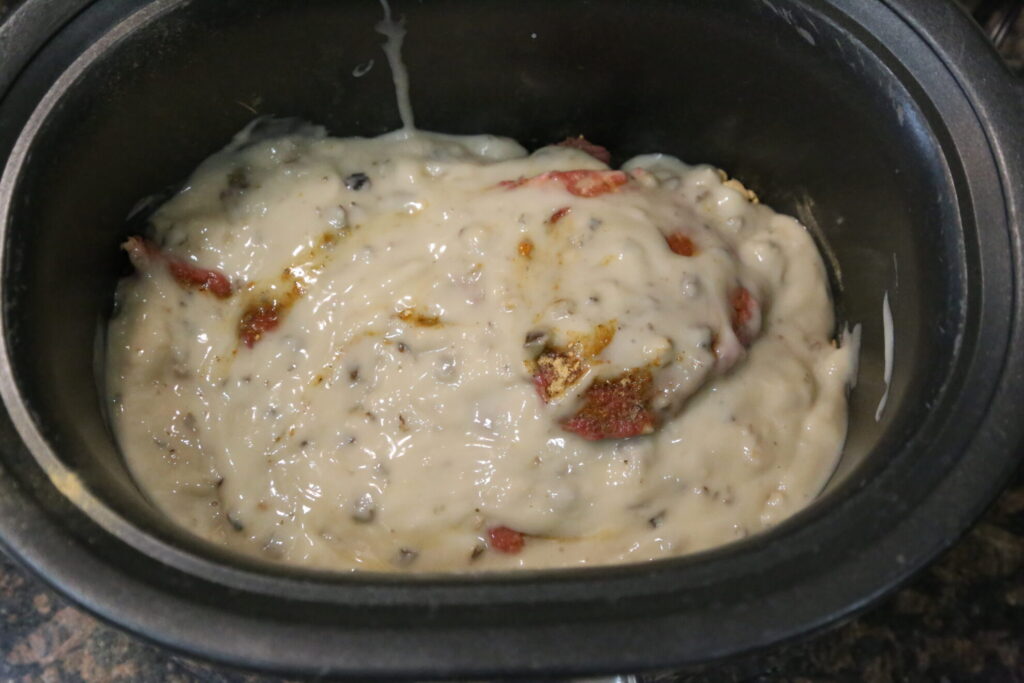 A flavorful Sunday supper or weeknight dinner meal - Slow Cooker Cube Steak, soaked in a cream of mushroom and onion sauce. It's DIVINE!
Ingredients
2

lb.

cube steak

2 - 10

oz.

cans of cream of mushroom soup

1/2

packet

french onion soup mix

dinner rolls or garlic toast with salad or veggies

side dish suggestions
Instructions
Spoon half of cream of mushroom soup in the base of the slow cooker insert.

Place the cube steak onto the soup.

Sprinkle with french onion soup mix directly onto the cube steak, and then pour the remainder of cream of mushroom soup over the top, doing your best to cover it.

Cook on low for 8 hours, or on high 5 to 6 hours.

Serve Slow Cooker Cube Steak with homemade bread, veggies or a salad, and/or baked oven rice or caramelized onion mashed potatoes!
Timing tips: If I pull the cube steak from the freezer, I start cooking this the night before if we plan to eat it after church on Sundays. I turn it on low around 10 or 11 pm and it cooks overnight for about 12 hours. (Sometimes setting the slow cooker to turn to the warm setting the last hour).
Adaptations: You can adjust the timing and serve this as a weeknight dinner too. Just start in by 9 am in the morning, and it's ready for dinner. A glorious weeknight treat!
Not feeding a crowd? We buy the large portion at the wholesale club. If you have less to cook just use one regular-sized can of cream of mushroom soup and a ¼ packet of French onion soup mix.
How about you? Do you make it a habit to invite folks over for a meal?
See all of the $5 Dinner Slow Cooker Recipes here!