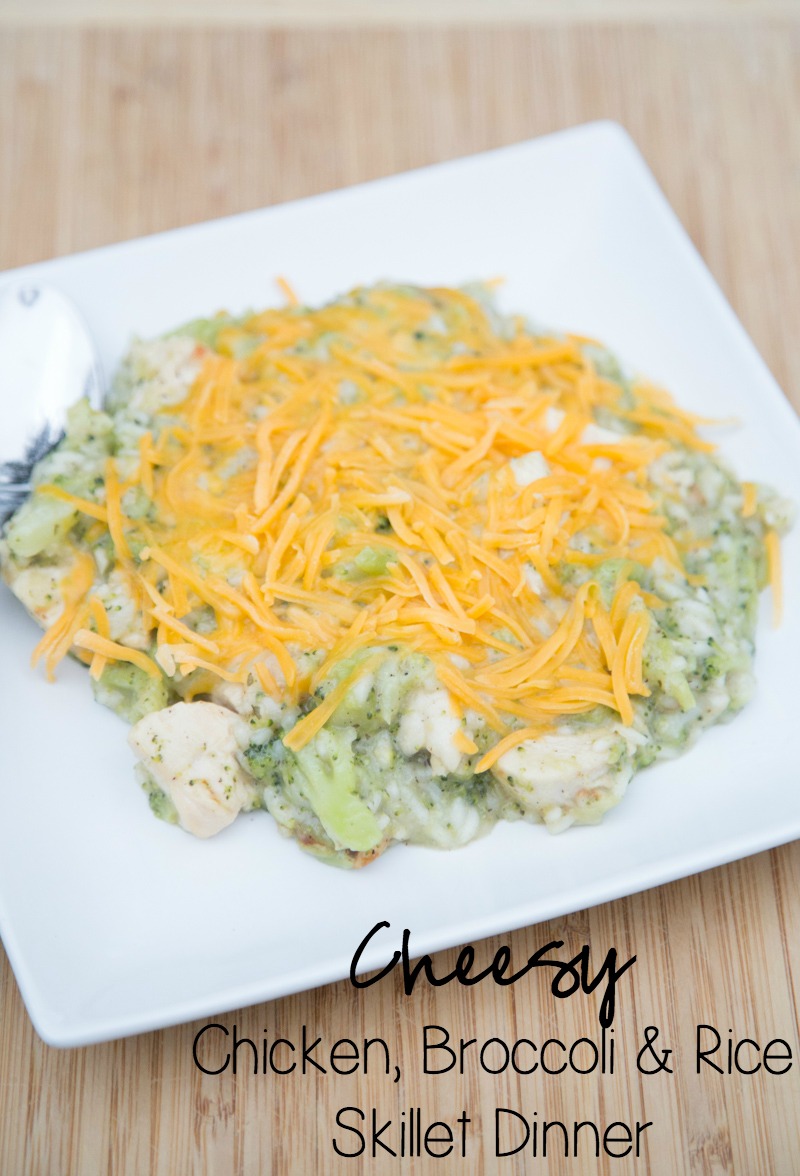 It's Monday afternoon and I'm back with another new recipe in this month's 31 Days of Skillet Dinner Recipes! This time it's the skillet version of the crazy popular Cheesy Chicken, Broccoli & Rice Casserole. Minus the canned cream of soup (which you can totally use, I just don't because of the dairy allergy/intolerances in the family!) It's super easy to make your own 'cream of' sauce for this skillet dinner or for anything really.
This Creamy Ranch Chicken Skillet dinner also calls for a homemade cream of mushroom as the base of the meal. My friend Shirley said this about the slow cooker version of the Creamy Ranch Chicken meal in our secret $5 Meal Plan FB group…"Warning: The crockpot version will make you want to eat your dishes its so good!"
Because I think that's what homemade white sauces do the most recipes…it makes you want to lick your dishes!
Well, this Cheesy Chicken, Broccoli & Rice Skillet Dinner will also make you want to lick your dishes and there is absolutely no shame in that. In fact, I endorse it and you can rest assured that you're not alone should you choose to clean your dishes that way.
Helpful Links and Similar Recipes
Allllll-righty then…….. (Said in my best Jim Carrey-Ace Ventura voice)
Let the Photo Tutorial begin…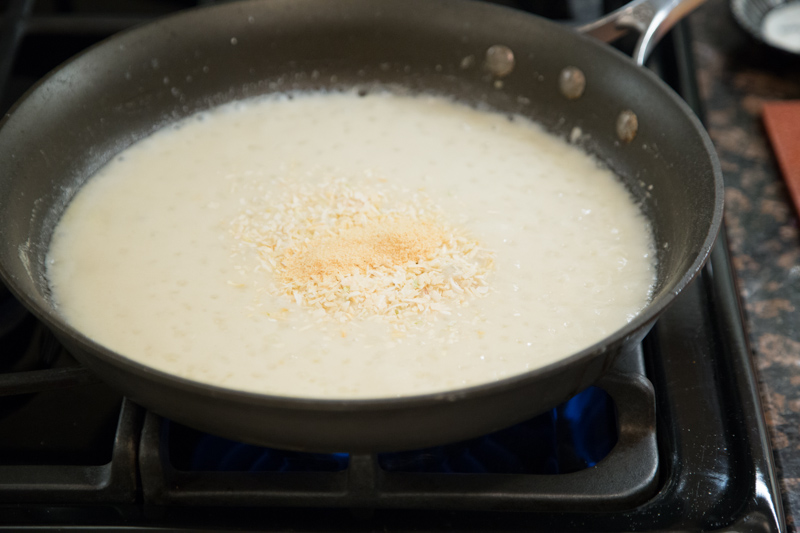 "Cream of Onion & Garlic" white sauce.
You can use a cream of mushroom or cream of chicken soup too.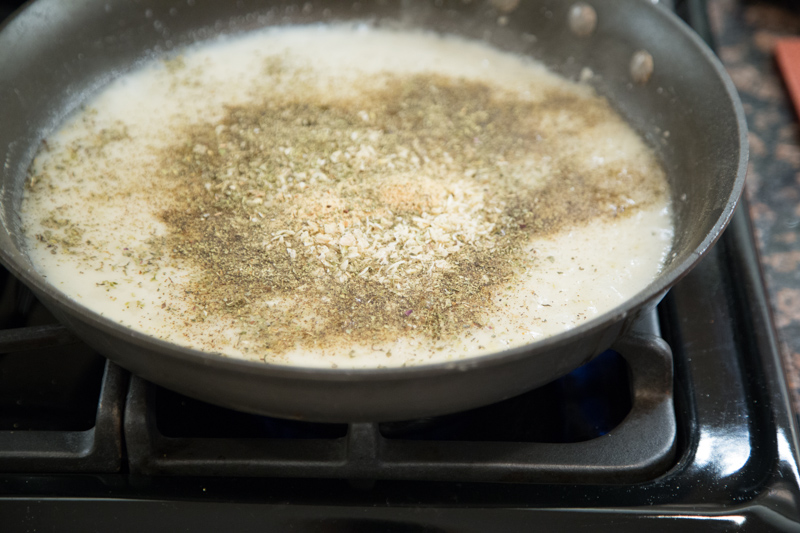 More spices. Italian seasoning. Salt and pepper.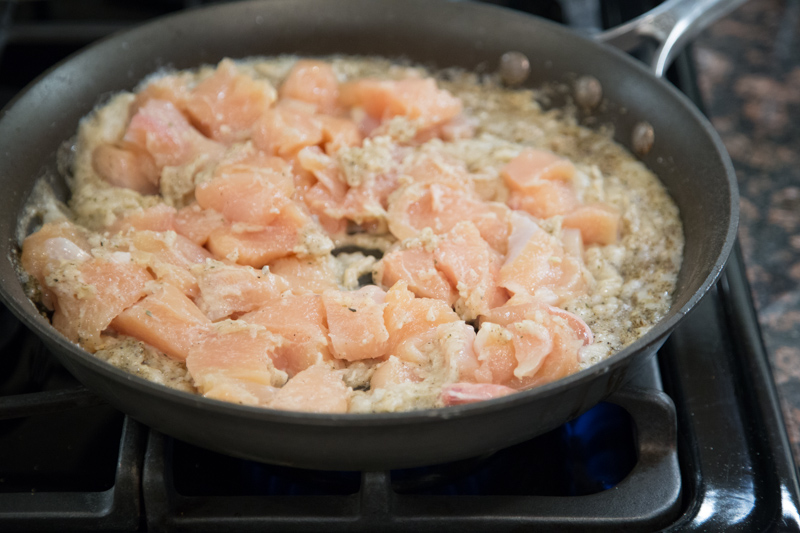 Add the diced chicken.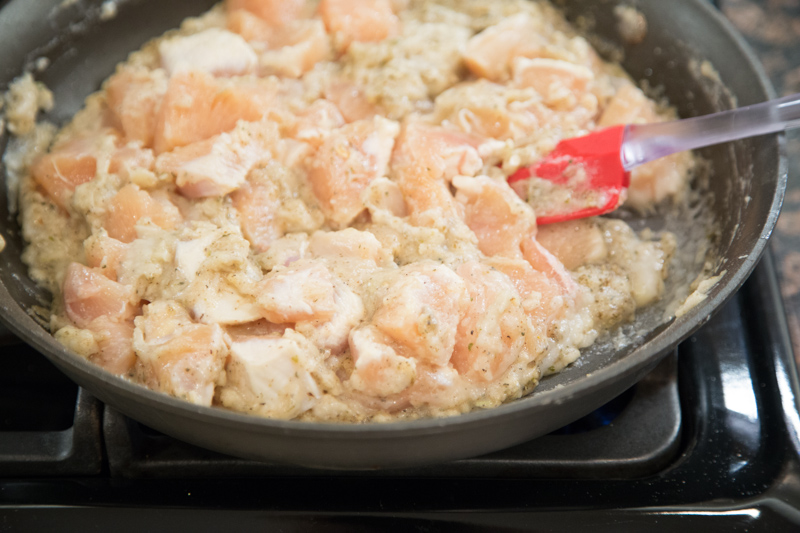 Toss it around.
Once it's partially cooked through…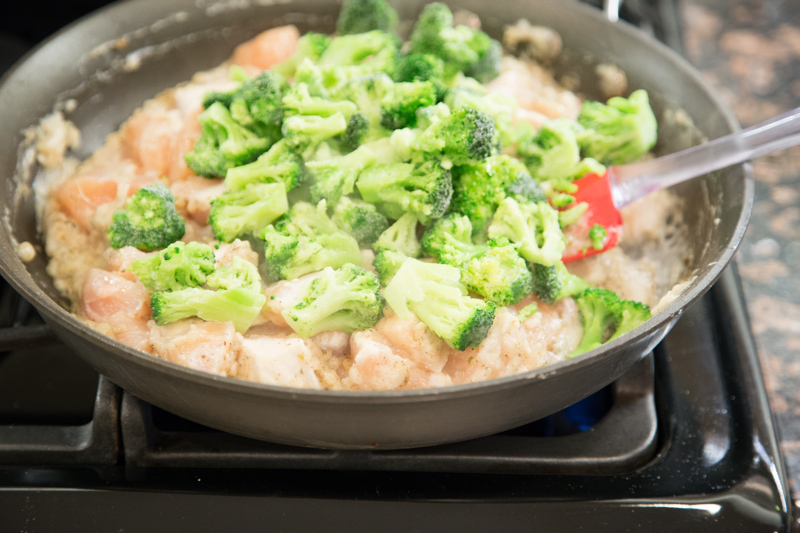 Add in the frozen broccoli.
No need to thaw or pre-cook it.
The liquid that it releases is needed to keep everything perfectly cooked.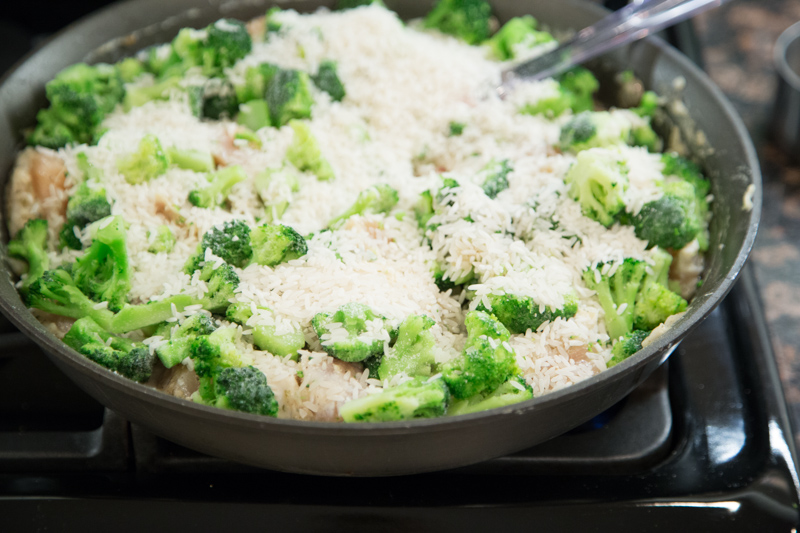 Sprinkle in the rice.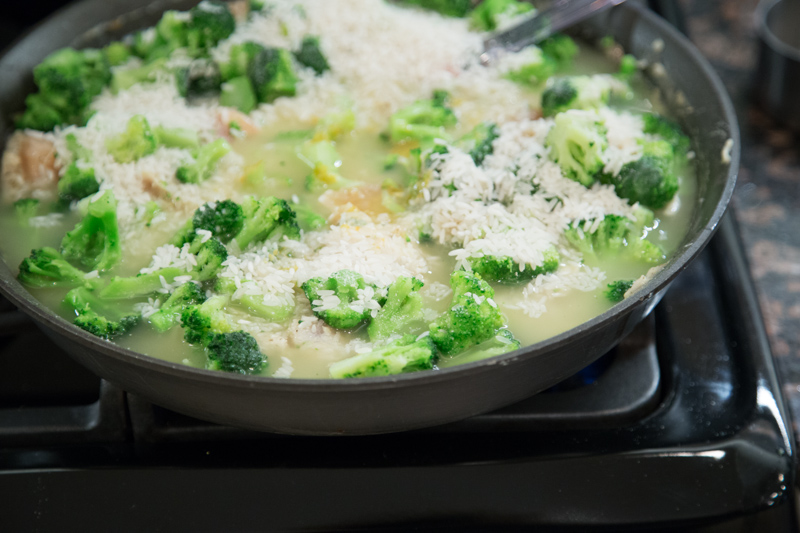 Add the broth.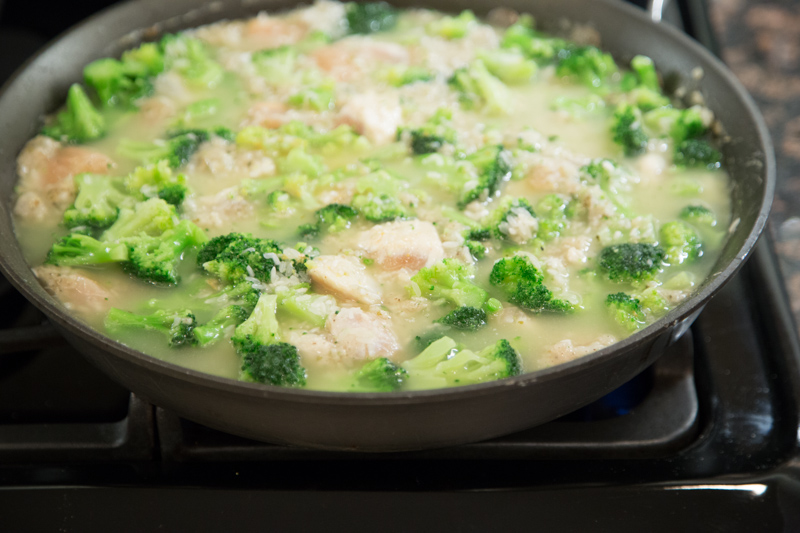 Press all the rice under the liquid so that it will all cook evenly.
Bring to bubbling.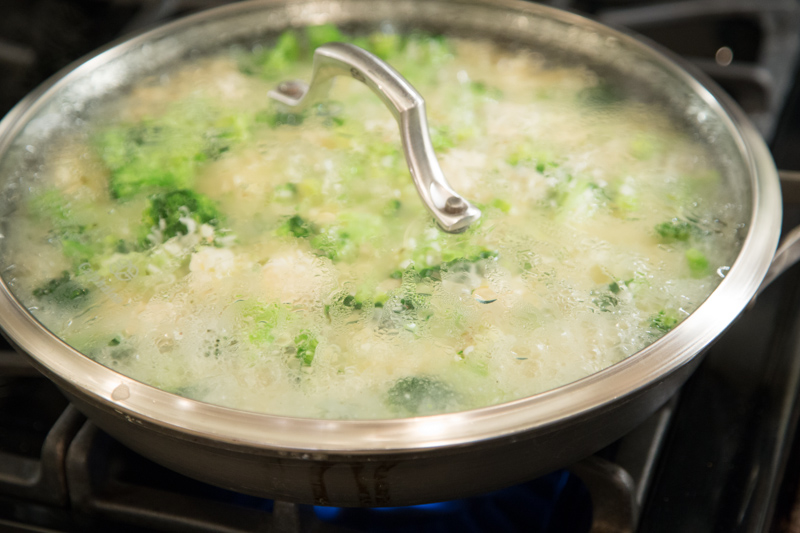 Then cover and reduce to low.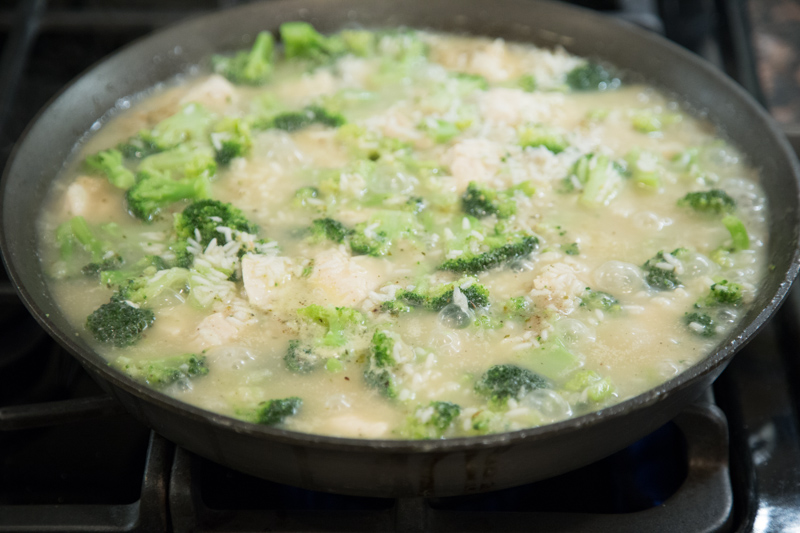 Stir it once.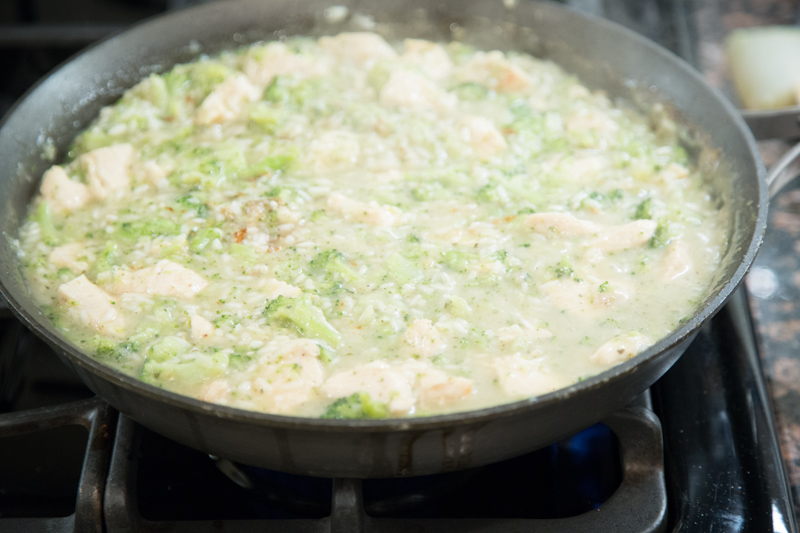 After 20 minutes, it should look like this.
If for whatever reason it's too 'soupy,' then you can continue to simmer it for a few minutes to let some liquid off. Mine didn't need more than a minute or two.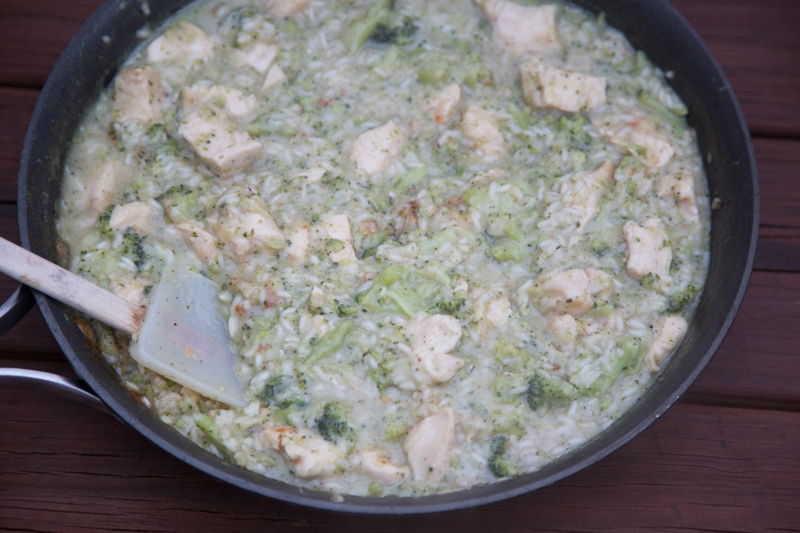 Remove from heat to keep the rice from overcooking.
Stir in the cheese.
Go with sharp cheddar cheese. You're just going to have to trust me.
The sharp intense flavor from the cheese just pulls it all together…and make you want to lick your plate.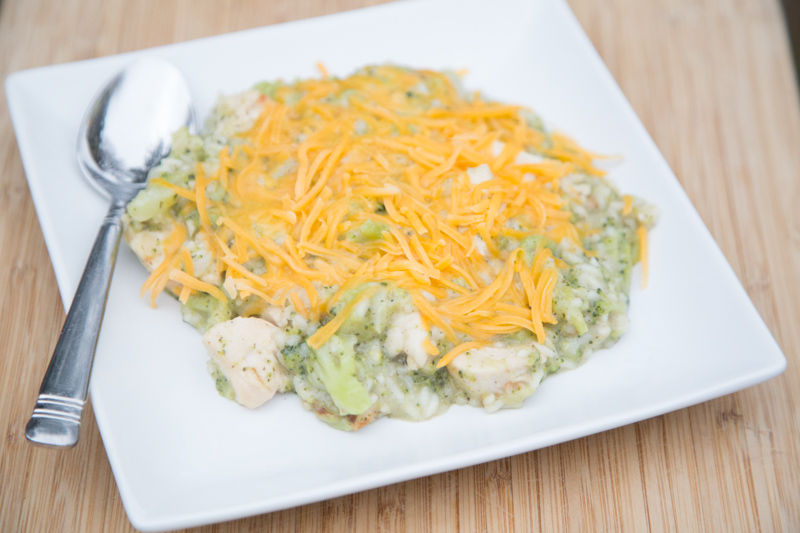 Swooooooon.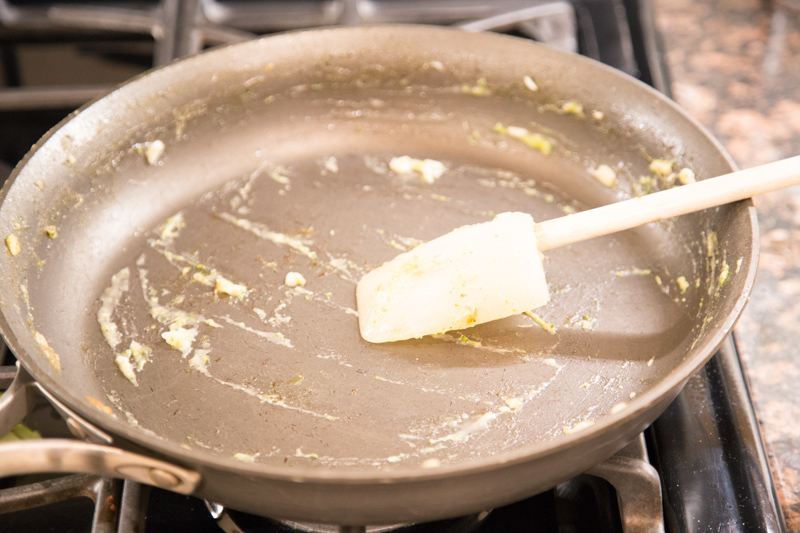 See. We polished it off.
And what we didn't get off of our plates, the dog took care of…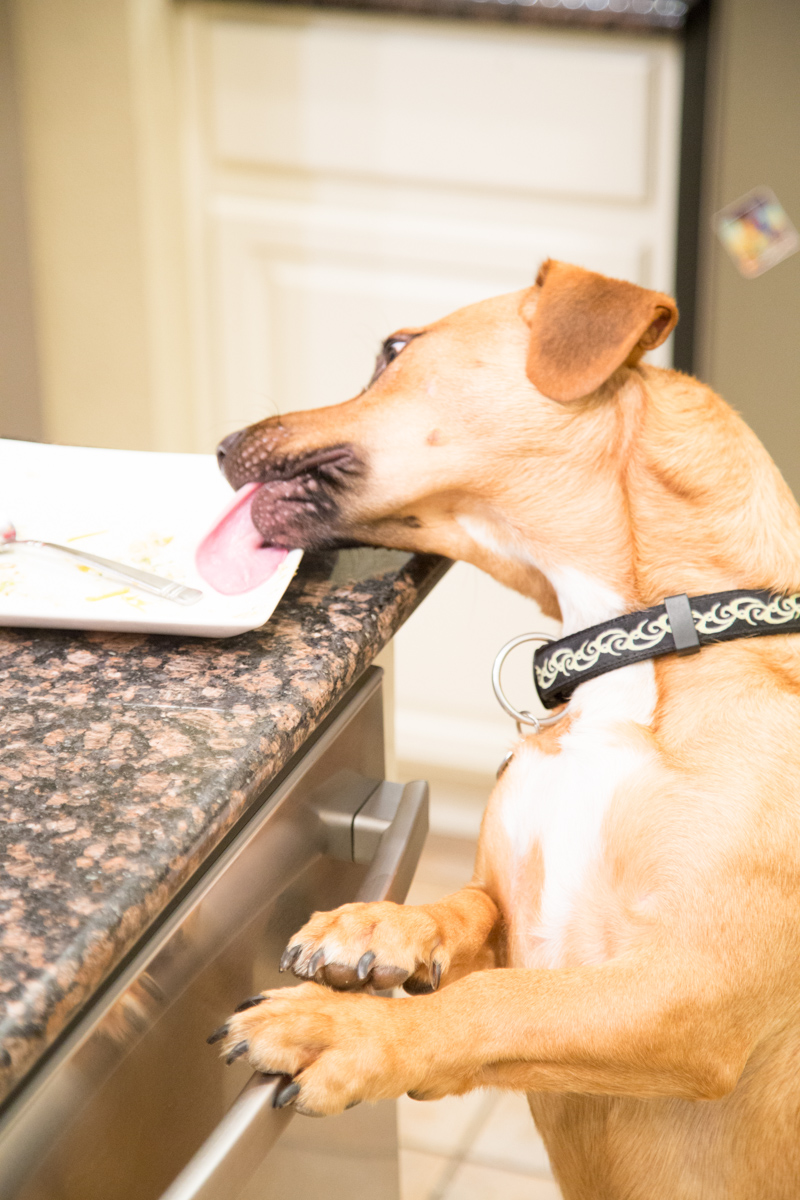 Cody getting as much as he could!
(He's a short Basset-Lab mix, which works to his advantage when he wants to lick plates on the counter or snatch a piece of bacon that the 2 year old left alone on the edge of the counter. He can make himself quite tall!)
And that's that…enjoy this plate licking dinner!
A quick and easy weeknight meal!
Ingredients
4

Tbsp

butter

4

Tbsp

flour

(GF flour works too!)

2

cups

milk

2

Tbsp

minced or dried onion

1

tsp

garlic powder

1

tsp

Italian seasoning

1

tsp

salt and pepper each

2

boneless skinless chicken breasts

diced

12

oz.

bag frozen broccoli

1

cup

rice

2

cups

chicken broth

1

cup

shredded sharp cheddar cheese
Instructions
Melt the butter in a large skillet, then stir the flour into the melted butter to make a paste. Quickly whisk in the milk to prevent clumps. Let simmer over low heat until thickens. Because we are only adding 2 cups of milk, the sauce will be thick.

Stir in the minced onion, garlic powder, Italian seasoning and salt and pepper. Add the diced chicken breast and let it cook for a few minutes, stirring often. Once the chicken has cooked about halfway through, add the frozen broccoli and combine together.

Add the rice and then pour in the chicken broth. Stir around to get all of the rice kernals into the chicken broth. Bring to bubbling, then reduce heat to low and cover for 18 to 20 minutes, or until rice is tender. Stir only one time during the time the rice is cooking, and do it quickly because you don't want too much liquid escaping from the skillet.

Once the rice is tender, you can stir in the shredded cheese or add it on top of each serving.

Serve Cheesy Chicken, Broccoli & Rice Skillet Dinner right out of the skillet as a one-dish dinner!

Dairy Free Modification: Use rice milk when make the white sauce, omit the cheese...it's still wildly tasteful without it!