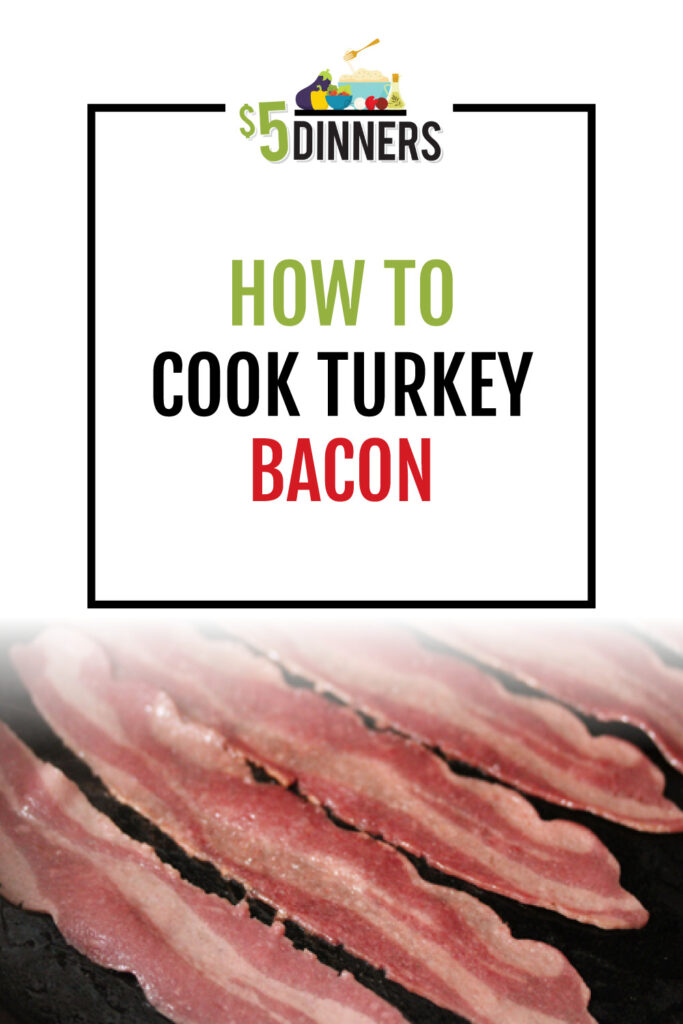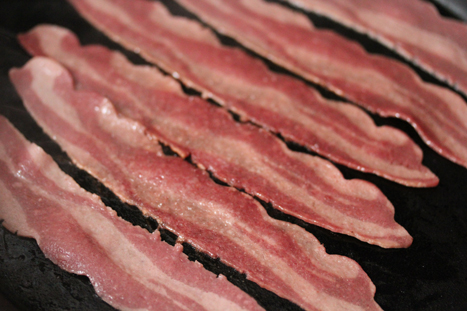 Bacon…bacon…bacon.
Too bad it's so bad for you! Because it tastes soooooo gooood.
We don't eat a lot of bacon, but when we do I try to use turkey bacon. Lean, lean, lean turkey bacon.
But the problem with the "lean-ness" is that it doesn't release much fat to cook itself, like pork bacon does. I've tried cooking turkey bacon in the microwave on paper towels. I've tried it on aluminum foil in the oven. And I've tried it in the skillet.
My fave…
By far the skillet!
Here are a few tips and tricks that help me make the most of my time in the kitchen.
Batch Cook – Cook the entire package at once. Once cooled, add the whole or crumbled bacon to a freezer baggie. It thaws in minutes when you need to use it. Best to cook an entire package while you're working on something else in the kitchen!
Slow and Steady – The turkey bacon tends to respond best when cooked longer over lower heat.
"Deglaze" – If you have the heat too high and the bacon starts to burn (because there is little fat coming off the bacon), add a Tbsp or two of water…as if you were "deglazing". This will cool down that part of the skillet, and make it easier to lift the bacon from the skillet to flip it.
Cook it in the Oven – If standing at the stove flipping bacon for 20 minutes doesn't appeal to you, then one of my new favorite ways to cook bacon is in the oven! I like to bake at 400 degrees for about 8-10 minutes and NO FLIPPING is needed! Place the bacon on a foil covered baking pan (foil isn't crucial but it helps with clean up!), place in the oven, set a timer, and remove when cooked to your taste. No need to turn or flip!
I hope these tricks help you out the next time you cook up some turkey bacon!
Now my question for you…real bacon, low sodium bacon, turkey bacon?! What do you prefer?!