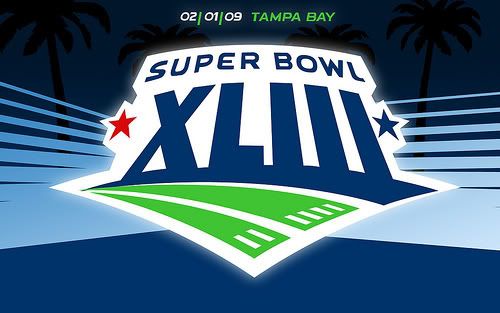 PHOTO CREDIT: Ignition_Photo
Last night I had the privilege to talk with A Cowboy's Wife on her new Blog Talk Radio show. I called in to share a few of my Healthy Super Bowl Snack Ideas. You can listen to the show here.
Colorful Nachos
 
Blue Corn Tortilla Chips
1 Can Black Beans, drained and rinsed
1 can Rotel diced tomatoes with green chiles, drained
1 cup low fat monterray jack or cheddar cheese
Lay chips out on microwaveable plate or serving platter. Spread black beans and Rotel over chips. Top with shredded cheese. Microwave 1-2 minutes until all cheese has melted. Serve warm.
Fruit Kabobs

Got any wooden skewers leftover from the summer grilling season?
Wooden Skewers
Fresh Pineapple
Fresh Cantaloupe
Fresh Honeydew Melon
Grapes
Bananas
Strawberries
Blueberries
Blackberries
Photo Credit: Dmiasheville
Cut up all the fruit into 1 1/2 inch chunks. Place on skewers and serve with light yogurt dip. Have the kids help you. Make the snack preparation a family affair. And chances are they'll get their fruit quota in for the day too!
Make a fruit salad for your Sunday breakfast and then use the leftovers to make Kabobs! You'll like get at least 4 servings of fruit in for the day with this plan 🙂
Veggie Sticks with Homemade Hummus
Baby Carrots
Celery Sticks
Broccoli Florets
Grape Tomatoes
Cucumbers
Homemade Hummus

Yield – 4 servings

Preparation Time – 5 minutes

Cooking Time – 0 minutes

Ingredients

1 15 oz can garbanzo beans
2 Tbsp lemon juice
3 Tbsp sesame tahini or natural peanut butter
3 1/2 Tbsp water or bean juice
1 garlic clove
Salt/Pepper, to taste

Directions

Place all ingredients in food processor and blend until smooth. Serve with fresh veggie sticks or whole wheat crackers!
But the really important questions are…
Who are you rooting for??? Do you even know who is playing??? (I didn't…had to ask Hubs!)