How to prepare SIX meals in LESS THAN 30 MINUTES with this 5-Ingredient Meal Plan!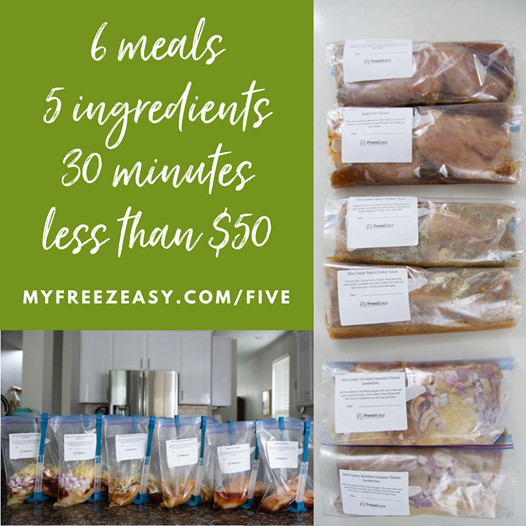 I don't know about you, but it makes my heart happy when a recipe only needs a handful of ingredients. And when they are "normal" ingredients, too! You know what I'm talking about. Ingredients you often have in your kitchen, and are commonly found at a typical grocery store. So I made a specific 5 Ingredient Meal Plan!
And I am offering this meal plan for FREE in my 5-Ingredient Challenge!
Join me this week for a few days of tips and tricks that will help you breeze through this meal prep!
Each day throughout the Challenge Week, I will email you some of my favorite tips and hacks.
Also, you can can cook along with me in the kitchen too!
And guess what? Once you have your 6 meals prepped? You Won't Have to Stress about Dinner! (insert happy dance here)
How the 5-Ingredient Freezer Meals Challenge Works
Sign Up: Add your name and email address to the form below.
Check Your Email: You will get an email shortly after you fill out the form that includes: one complete freezer meal plan, shopping list for the meals, and super easy to follow instructions!
A look at the recipes in the 5-Ingredient Meal Plan:
You may notice in the image below that they are all chicken recipes.
The reason for this is to help you SAVE MONEY on groceries.
Starting now: keep an eye out for chicken on sale. (If you have a Costco nearby, get it there. The Costco chicken price hasn't been hit by inflation yet!)
Snag it on sale, knowing you have this meal plan to help you get all that chicken into meals. No wasted ingredients!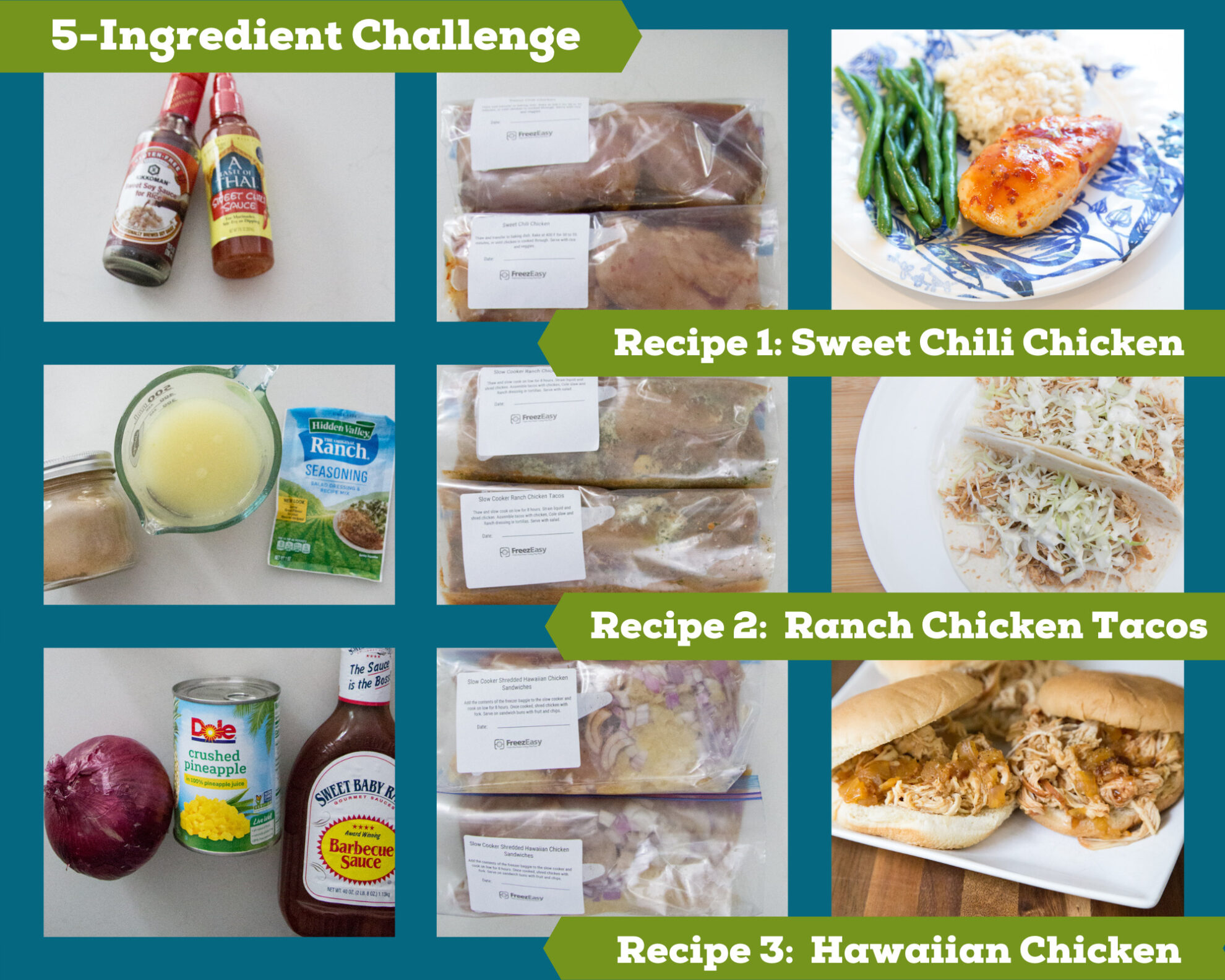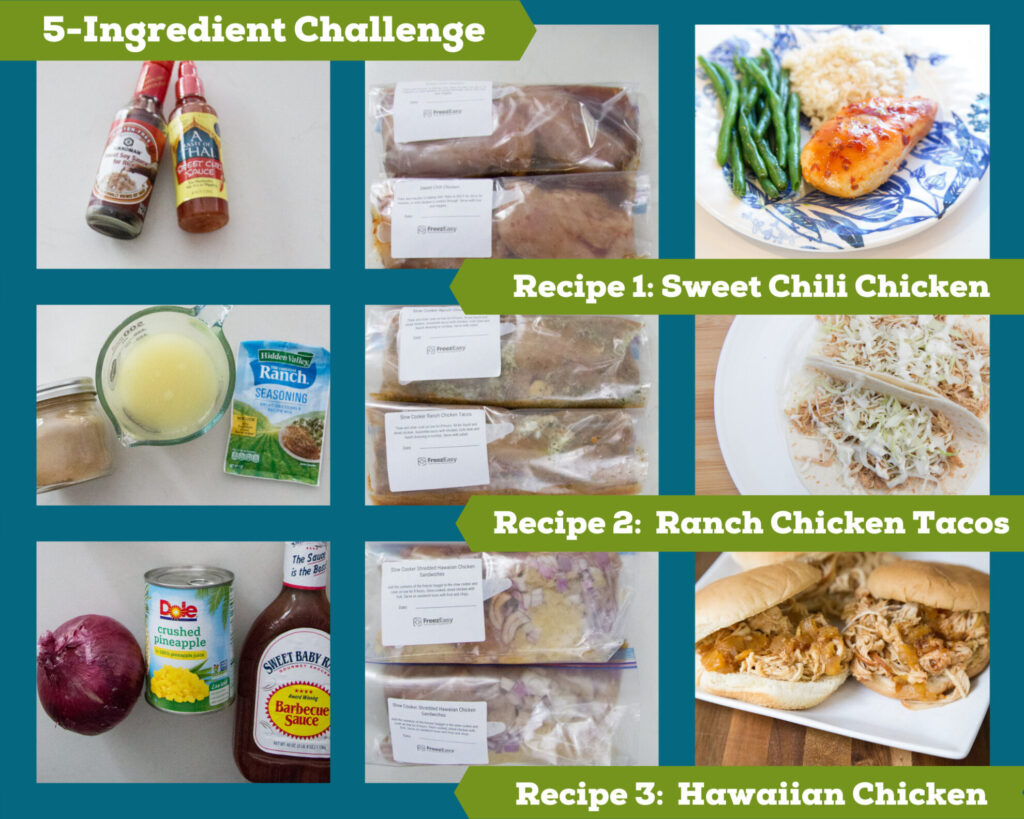 Fill Out the Form Below to Join the Challenge Today!
Less than one hour.

Just 5-ingredients.

Easy instructions.

Awesome support.