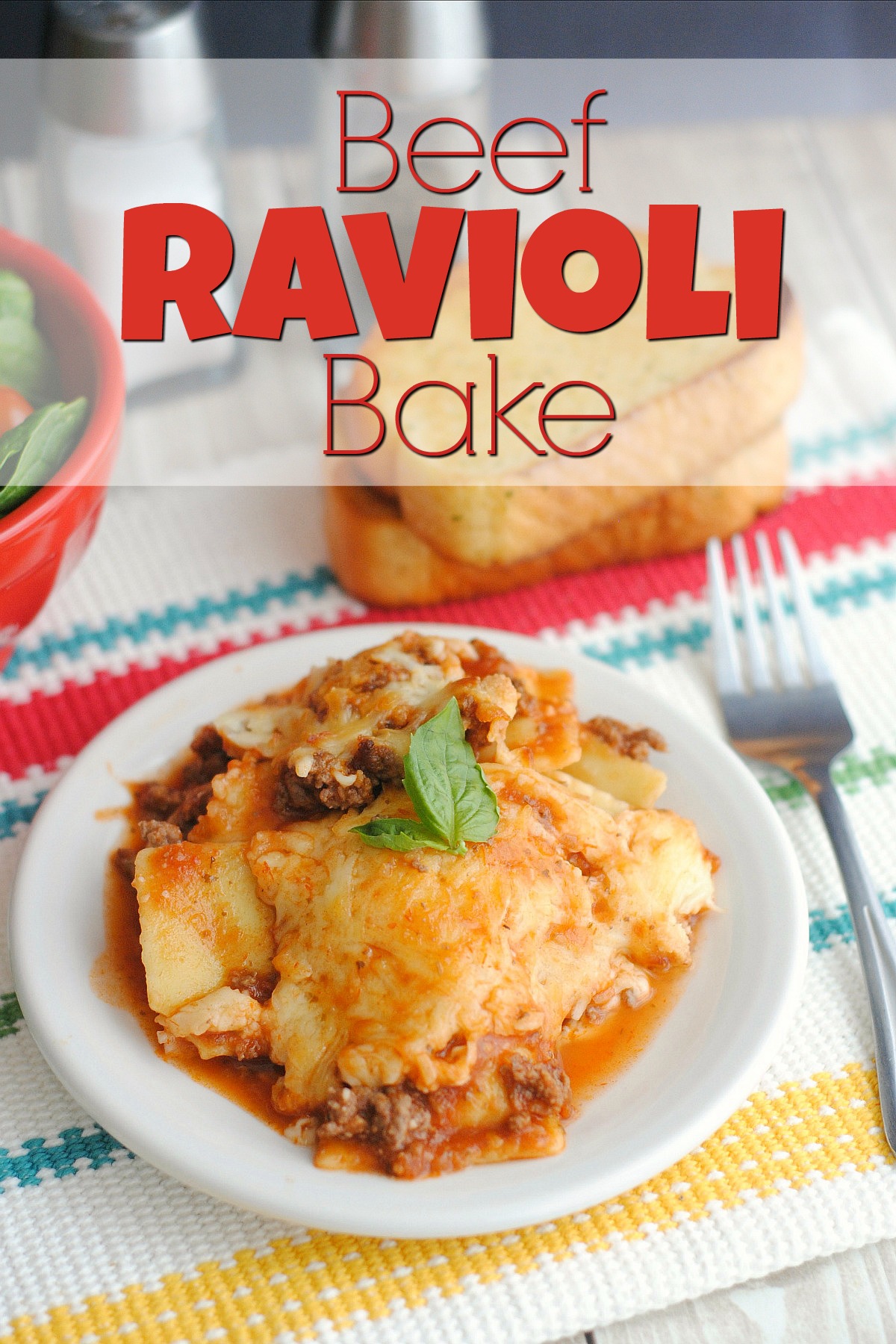 I think Ravioli Bakes might be my new favorite dinner. I don't know why…they just seem so easy. Well, they are easy.
The ravioli doesn't take any pre-cooking. You just add it into the dish, pour the sauce (in this case a beefy-spaghetti sauce) over the top, then pile on as much cheese as your waistline can handle. 😉 Then, bake.
And you end up with this.
Now, there is one thing that I didn't mention in that directions sentence up there.
You need to pour in 1 cup of hot water around the edges of the baking dish. The ravioli will soak up that water, as well as some of the water from the sauce and the baked result is perfect.
As you can see here………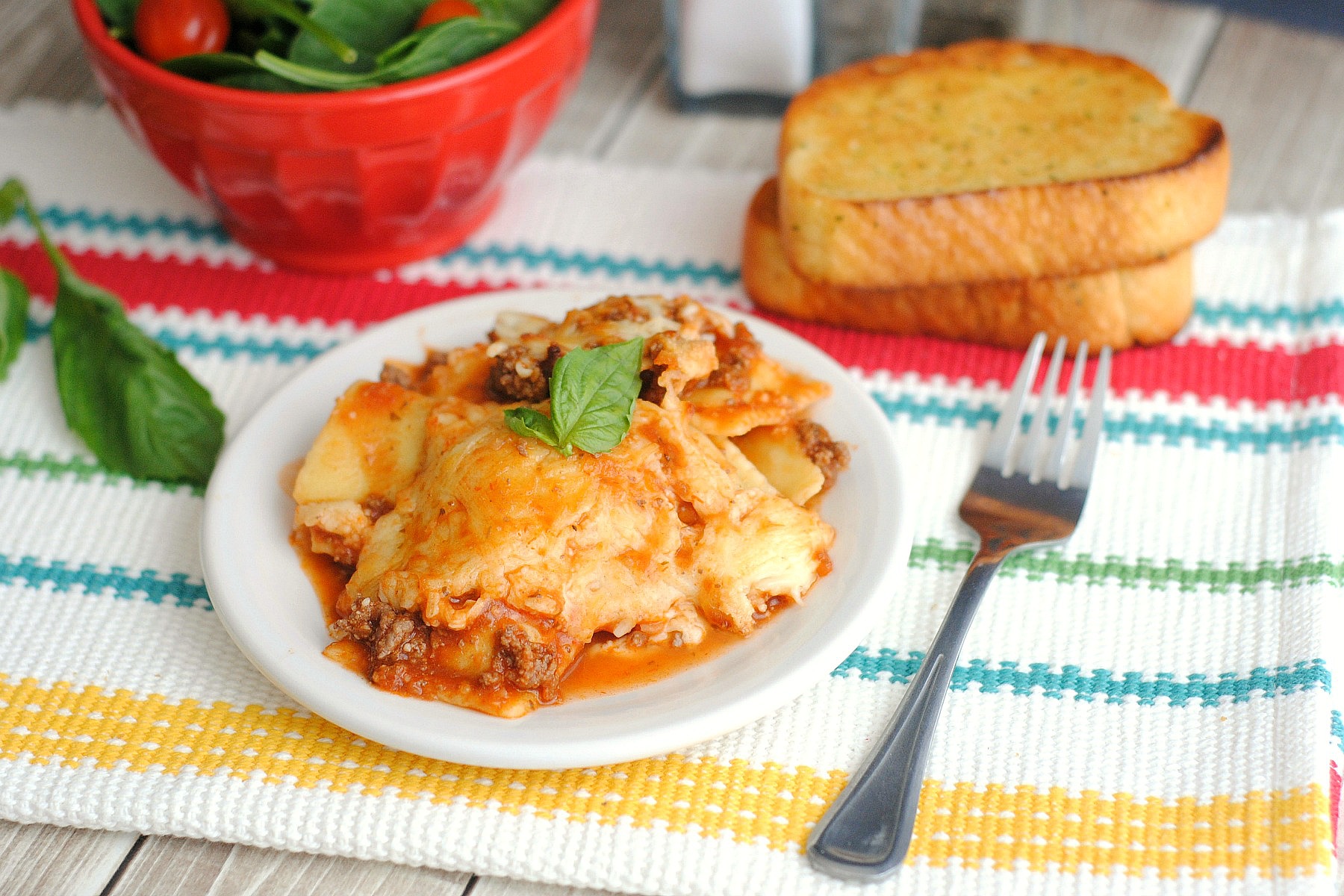 This might be the easiest (and most favorite) baked pasta dish at our house!
Ingredients
1

lb.

ground beef

1

Tbsp

minced onion

1

tsp

garlic powder

26

oz.

jar spaghetti sauce

20

oz.

fresh or frozen ravioli

1

cup

hot water

Salt and pepper

to taste

1/2

cup

Parmesan cheese

1 1/2

cups

shredded mozzarella cheese

Fresh chopped basil

for garnish

Fresh veggies

as side dish
Instructions
Preheat oven to 350 F. Lightly spray a 9x13-inch baking dish.

In a large skillet, brown the ground beef with the minced onion and garlic powder. Drain and stir in the spaghetti sauce.

Place the ravioli into the base of the prepared baking dish and pour 1 cup of hot water over the top. Then pour the beef-spaghetti sauce over the top. Season with salt and pepper.

Sprinkle the grated Parmesan cheese on top and then the shredded mozzarella cheese over the top.

Bake in the preheated oven for 25 minutes, or until ravioli in the middle is softened and the cheese on top is golden brown.

Chop the basil for the garnish.

Prepare the veggies.

Serve Beef Ravioli Bake with fresh basil garnish and fresh veggies.