Learn how to saute and stir-fry vegetables!
Master the perfect side or complement with these saute methods for asparagus, zucchini, and peppers & onions. Learning these will help you grow in confidence in the kitchen.
New cooking videos are released weekly, so please Like this Video & Subscribe to the $5 Dinners Channel!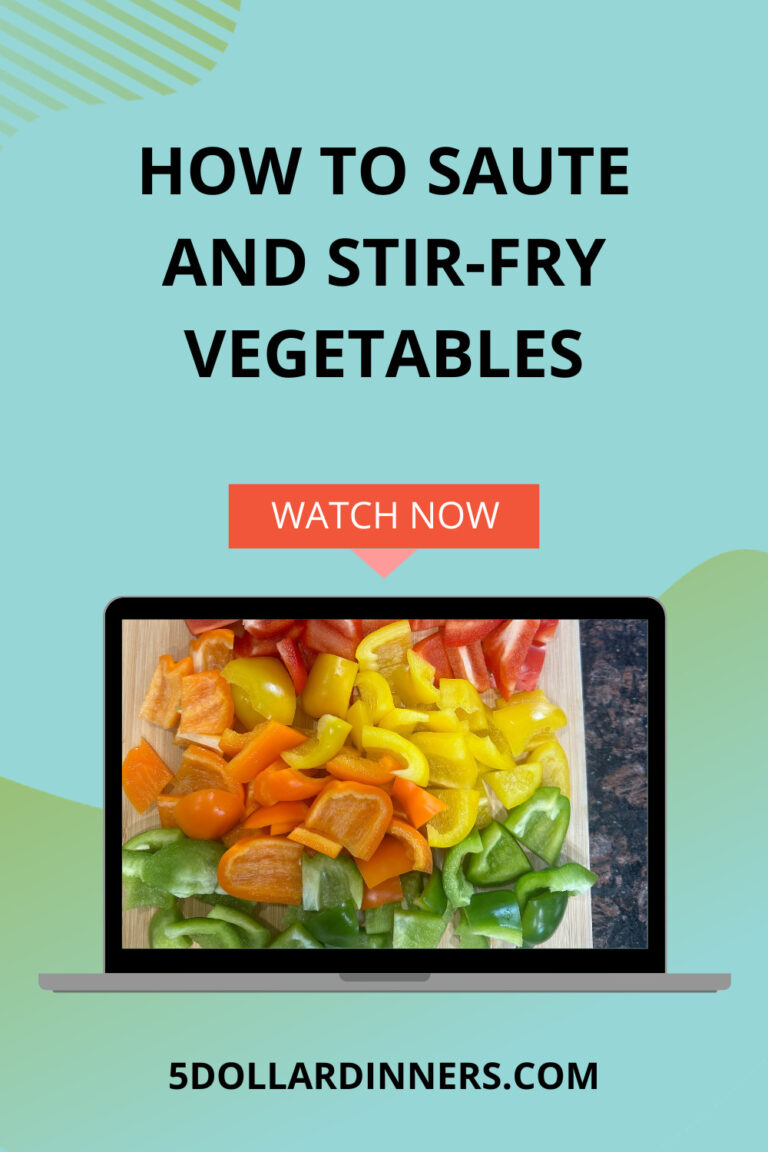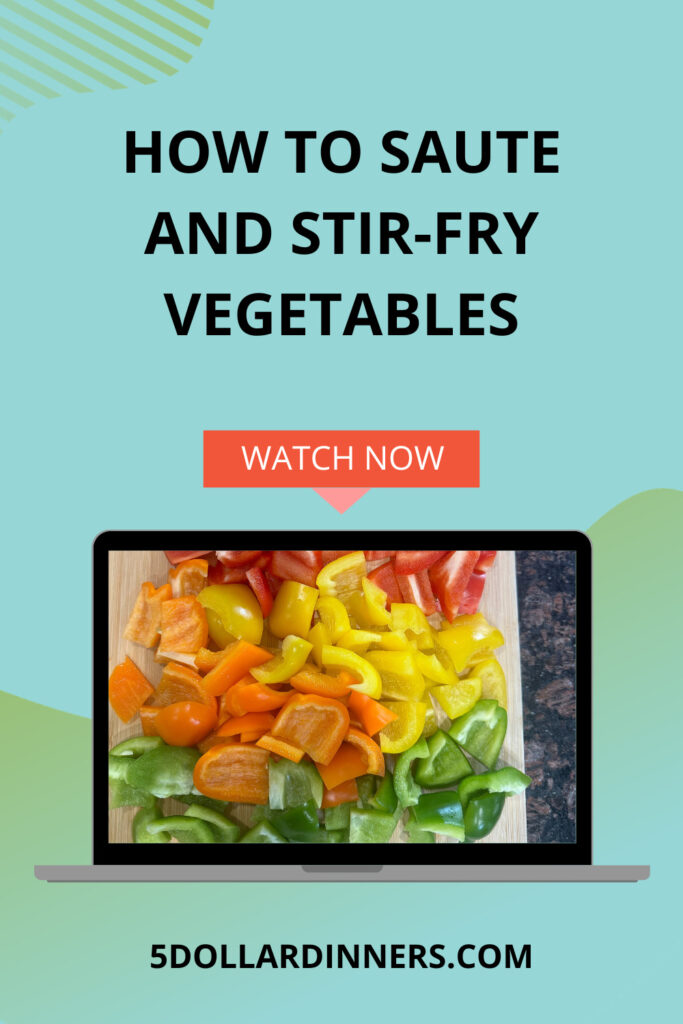 Video: How to Saute & Stir-fry Vegetables
Featured Products: How to Cook Vegetables
Recipe: Sauteed Asparagus
How to saute asparagus so that it turns out the best ever. Yes, it takes an extra few minutes of "soaking" but no extra hands on time.
Ingredients
1

lb.

asparagus spears

2

Tbsp

olive oil

pinch of salt and pepper
Instructions
Rinse with water and pat dry. Snap the ends off of each asparagus spear by gently bending each spear. The spear will snap naturally "where it is supposed to" break off.

Place spears in shallow bowl or serving dish, and drizzle extra virgin olive oil over the spears. Let sit for about 30 minutes, while you prepare the other parts of your meal.

Preheat the skillet over high heat.

Place spears with olive oil into the skillet. Season with salt and pepper if you wish.

Saute over medium high heat for about 3 to 5 minutes. Spears will turn a brighter green color as they cook. Toss often.

Asparagus should still have a little crunch to it when cooked this way. Enjoy your "Asparagus al Dente!"