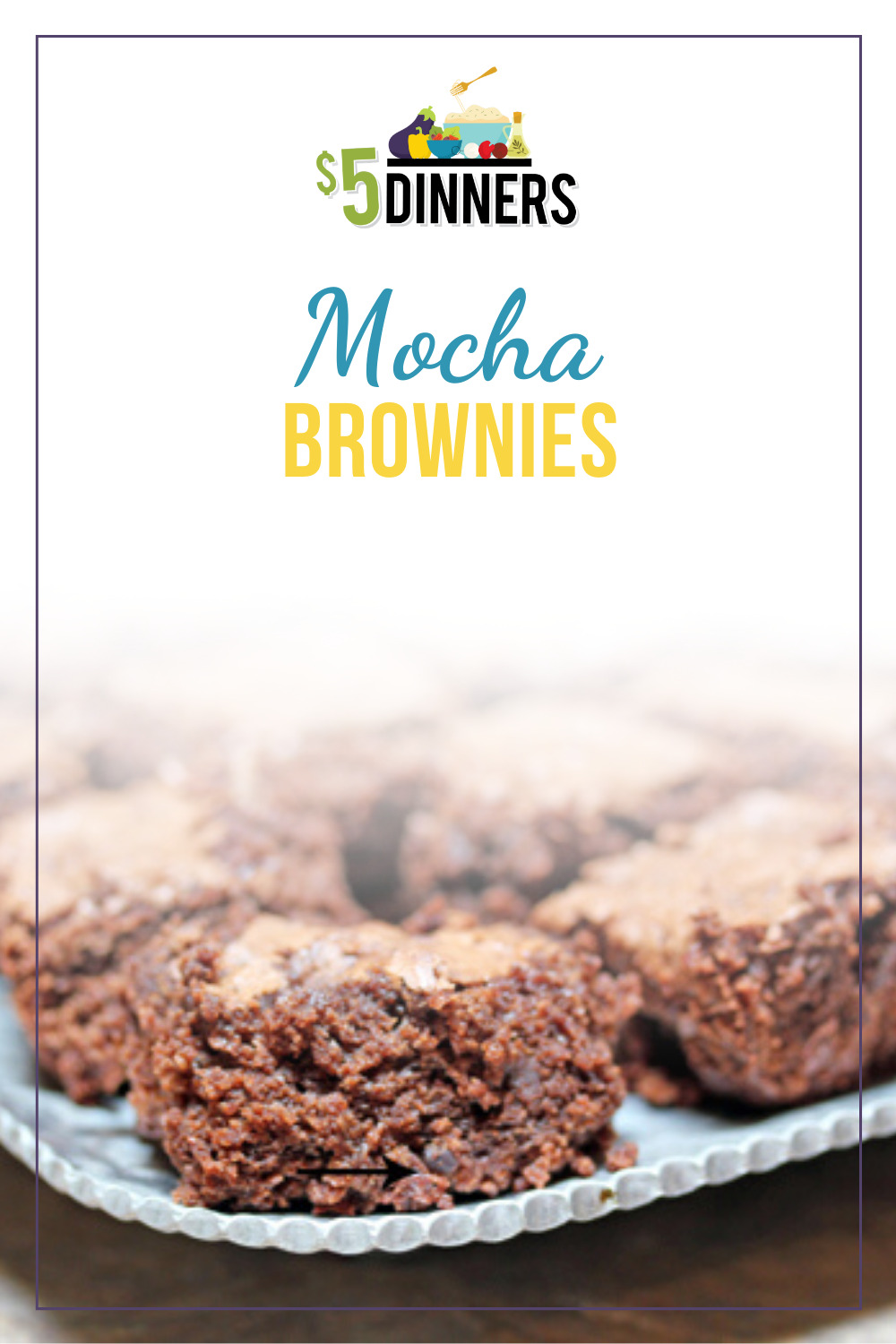 Before you say it, yes…brownies were dessert of the month in April…just a few short weeks ago. But Caramel Cashew Brownies and these Mocha Brownies are different. Very, very different.
I know. I know.
This is really an indication that I have a brownie problem.
Please. Send help. Brownies anonymous, anyone?!
So I served these to a group of ladies last week…and well they got an interesting response. Lizzie said that she doesn't like the taste of coffee AT ALL, but thought they were delicious. And Becky let the word "tongue-gasmic" slip as she was describing them.
I will take them both as complements. And you should take them as…I better make these right now!
Seriously, I might have binged on these a little.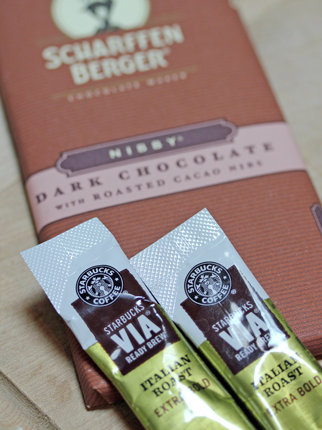 Here are the culprits. Any dark chocolate bar will do.
The real kickers in this recipe are the 2 (not 1), but 2 via instant coffee strips. (Are these called strips?! I'm blanking on what these little container/bag/holder things are called?! Do they even have a name?!) These are mandatory. They are often on sale…and I've even seen coupons. If you find larger strips, then use just 1.
The general method for making these is identical to the Caramel Cashew Brownies…with just a few ingredient switches.
I won't keep you waiting any longer…here they are!
Brownies with an intense, mouth-watering flavor!
Ingredients
4

oz

dark chocolate, chopped

1

cup

(dairy-free) margarine or butter

2

cups

chocolate chips, divided

4

eggs

1 3/4

cup

sugar

2

tsp

vanilla(or use homemade vanilla extract!)

1

cup

flour

2

Tbsp

cocoa powder

1

tsp

baking powder

1/2

tsp

tsp salt

2

packets

Starbucks via instant coffee
Instructions
Preheat the oven to 350 and grease and flour a 9x13 inch baking dish.

Melt the chopped dark chocolate with the margarine or butter and 1 cup of the chocolate chips in a glass bowl in the microwave for 1 1/2 minutes. Stir together. Let cool while you start on the next part.

In a stand mixer or mixing bowl, beat together the eggs, sugar and vanilla. After the chocolate mixture has cooled, beat it into the eggs mixture. Stir in the flour, cocoa powder, baking powder and salt.

Then gently fold in the instant coffee and the rest of the chocolate chips. Pour the batter into the prepared baking dish.

Bake in the preheated oven for 30 to 35 minutes, or until toothpick comes out clean in the center.

Let cool slightly before cutting and serving.

Try not to binge. Try really hard! 😉