Which Will Win the Mashed Potatoes Battle?! Instant Pot vs. Stovetop
It's a battle of mashed potatoes…which one will cook the best and smoothest mashed potatoes – the instant pot or stovetop? It's not just about the cooking method, but also about which potato you are using. Come learn Erin's recommendations for cooking the best mashed potatoes.
New cooking videos are released weekly, so please Like this Video & Subscribe to the $5 Dinners Channel!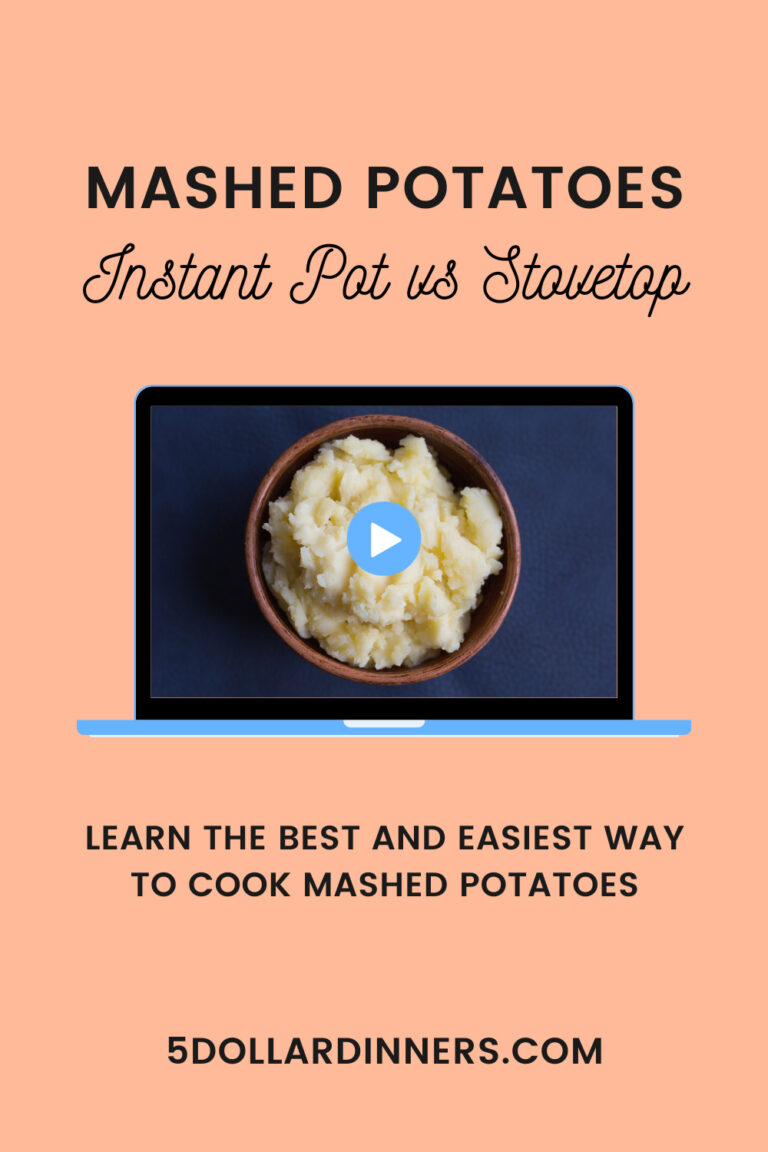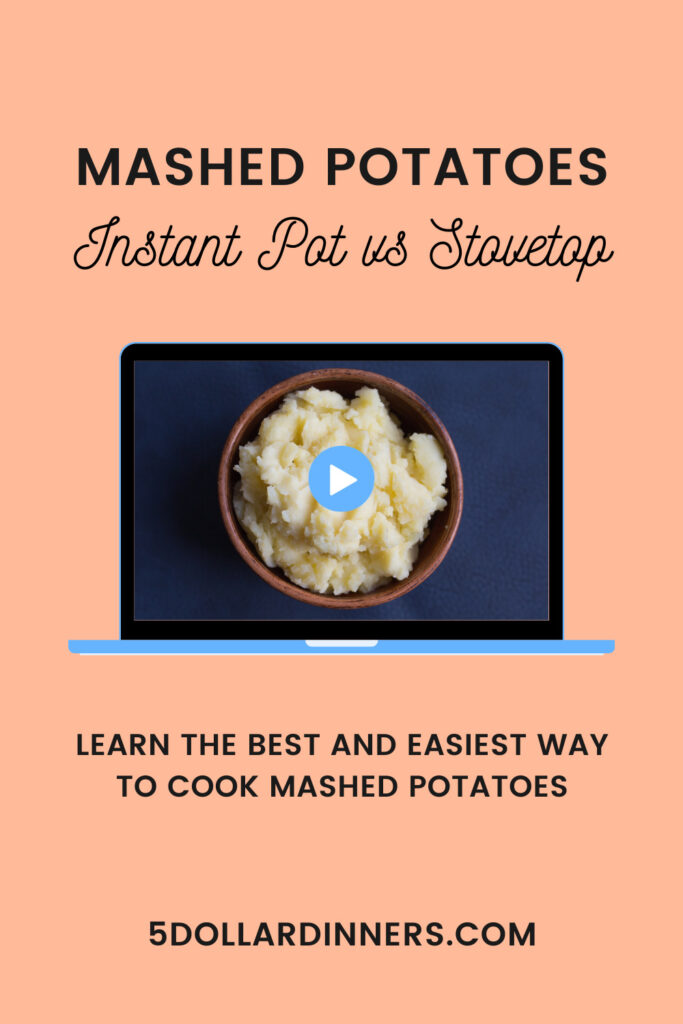 Video: How to Best Cook Mashed Potatoes
Featured Products: How to Cook Veggies
Recipe: Instant Pot Mashed Potatoes – Caramelized Onion Mashed Potatoes
The best way to make mashed potatoes for the holidays!
Ingredients
5

lbs

gold potatoes

1

cup

hot water

Butter

Milk, sour cream and/or cream cheese

Garlic powder to taste

Salt and pepper to taste
Instructions
Halve the gold potatoes.

Add 1 cup hot water to the instant pot insert and then add the steam rack that came with the appliance. Add the halved gold potatoes onto the steam rack.

Close lid and set to Sealing.

Cook on Manual, High Pressure for 12 minutes.

Quick release, then drain off the water and excess liquid.

Mash the potatoes with potato masher and then add butter, milk/sour cream/cream cheese to taste, along with garlic powder, salt and pepper to taste.

Serve Instant Pot Mashed Potatoes as side dish for weeknight meal or holiday meal.