Get the Recipes Erin Cooked on Food Network's Big Bad Budget Battle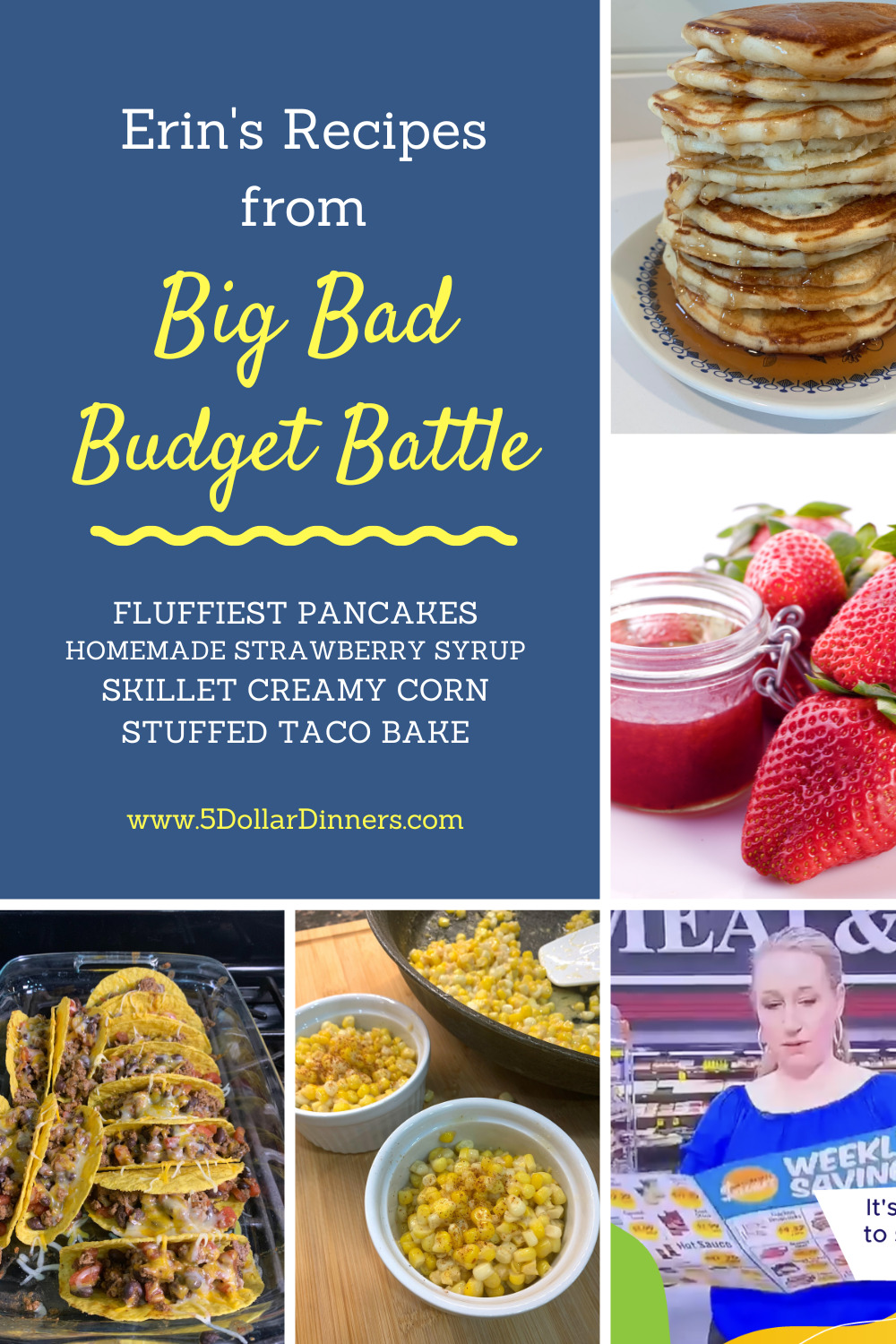 WELCOME to my Big Bad Budget Battle Besties!
I'm so glad you're here and I can't wait to connect with you and further help you on your journey to spending less money on groceries and cooking well on a budget.
I am beyond tickled by the concept of the show, the opportunity to compete on the show, and the chance to cook for such accomplished and amazing chefs. Ree, Eddie, Justin and Damaris were so delightful to work with and cook for – as terrifying as that was!
I can shop and save alllllllll day long, but cook for them?! YIKESSSSSSSSS!
A few things happened on the show that need to be addressed:
#1 – the pancakes
There were a MILLION and ONE things running through my mind and somehow I just messed up the batter. Even though I've made batter a thousand times, I think the adrenaline literally went to my head.
Thankfully I had time to save it and didn't have to put a burnt pancake on a judge's plate.
#2 – the bacon
Yes, I really grabbed it with my hands… hot out of the oven… hot off the plate.
The countdown timer at that moment was real and I literally placed the last plate down with one second left.
Had I looked for tongs and used them, I would have missed the timer. GAHHHH!
No, I didn't suffer any burns! 😉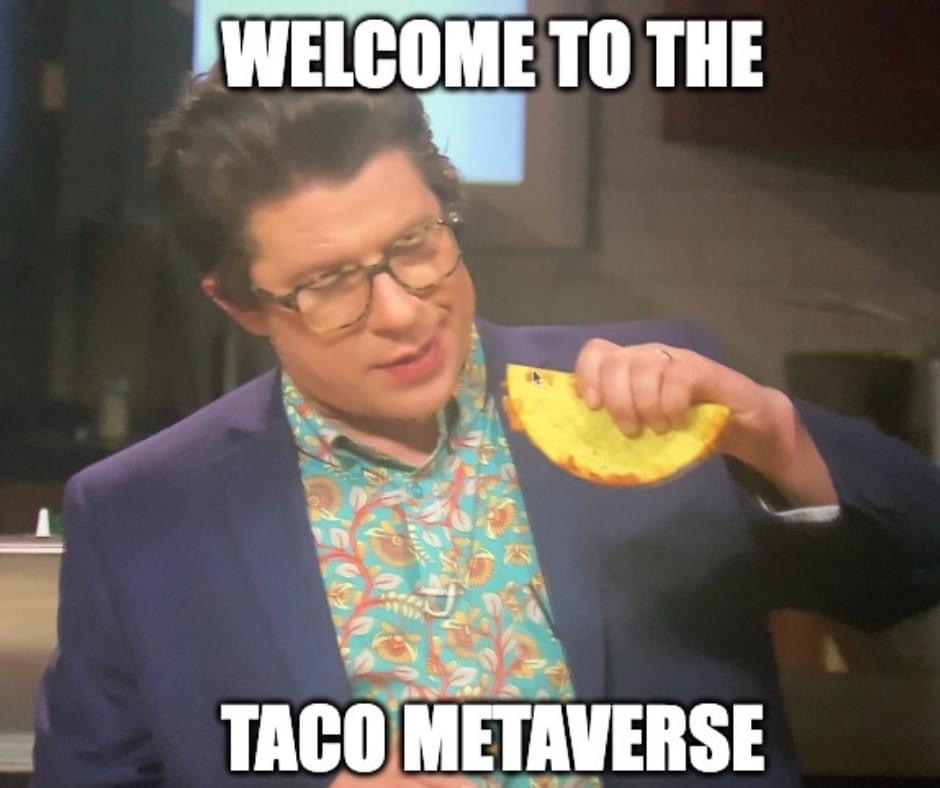 #3 – the salt
I made the WORST ERROR. Somehow I didn't taste the filling of the Stuffed Oven Tacos. Before baking those tacos. I just plain forgot.
Again – adrenaline literally clouding your brain.
I normally taste when I'm at home, but……… well……?
Ok, that's enough about all the drama coming out of my cooking station!
Some questions I've already been asked:
Is Flavortown a real grocery store?
YES! I even found things that I don't have in my store. It was fascinating to see all of the options in there!
Do they ever stop taping? Keep rolling?
Sorta. You can assume that everything you do and say will be caught on camera. But, they will only put in clips that makes sense for the show.
The taping happens in sections – as it appears on the show. We did get a few breaks between segments for food and snacks and such. Running to the restroom was literally running to the restroom. LOL
How does it work being on the show?
What I can share about this is that we had NO IDEA what we were doing. They told us nothing until we were on set with Ree and the judges. They wanted real reactions and they wanted us to be caught off guard. As it appears in the show is truly how it goes on set.
How was the production/crew/hosts?
The entire team was absolutely stellar to work with. It was a very well oiled machine and they worked hard to keep us comfortable, happy and ready for the next steps. I would 100% do it again!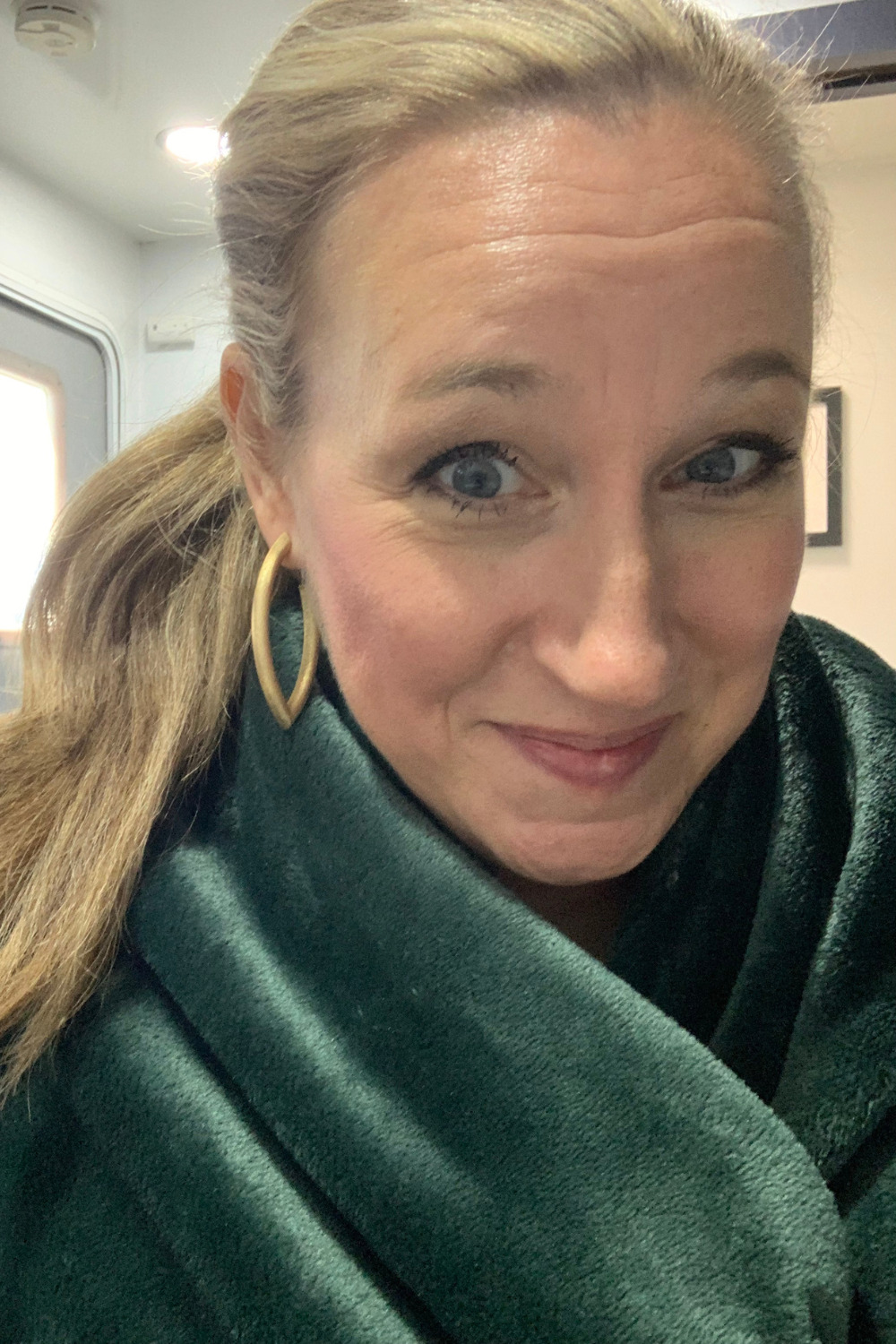 This is one of the only photos I have from the day. We weren't allowed to bring our phones on set. This is me in the trailer – in the late afternoon. The temperature dropped when the sun set and I didn't have a jacket. So I wrapped up in a blanket, waiting for the next tape session.

Let's Connect on Social Media
Recipes that Erin Cooked on Big Bad Budget Battle
Erin's Recipes from Big Bad Budget Battle
Tap each button to get directly to the recipes!
Let's Be Email Besties?!!?
Every Sunday morning, I send a weekly email with notes and news from the week, links to new blog posts, and a list of budget friendly, scrumptious recipes for your meal plan. I'd love for you to become an email bestie – just add your name and email below and you're all set!
xo
Erin