Savor the Flavor: The Ultimate Guide to Cooking a Delectable Roast
Learn how the Slow Cooker and Instant Pot will help make the best and most perfect slice-able and shreddable roasts!
New cooking videos are released weekly, so please Like this Video & Subscribe to the $5 Dinners Channel!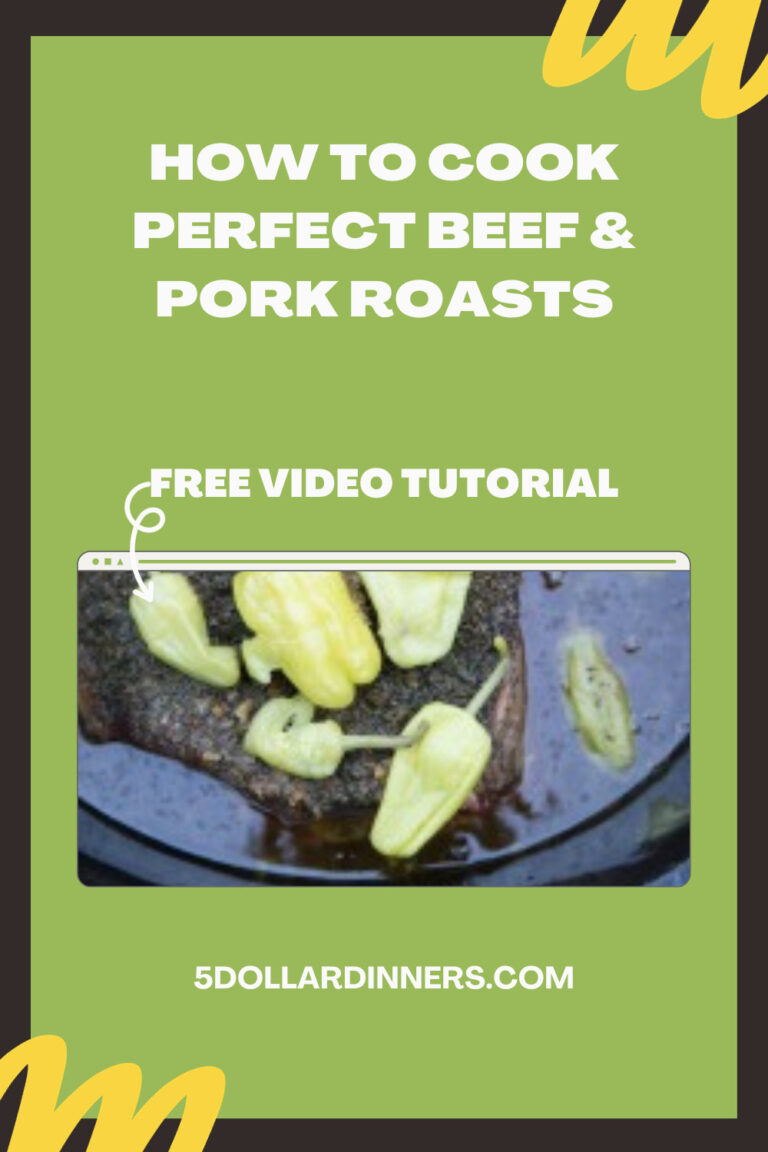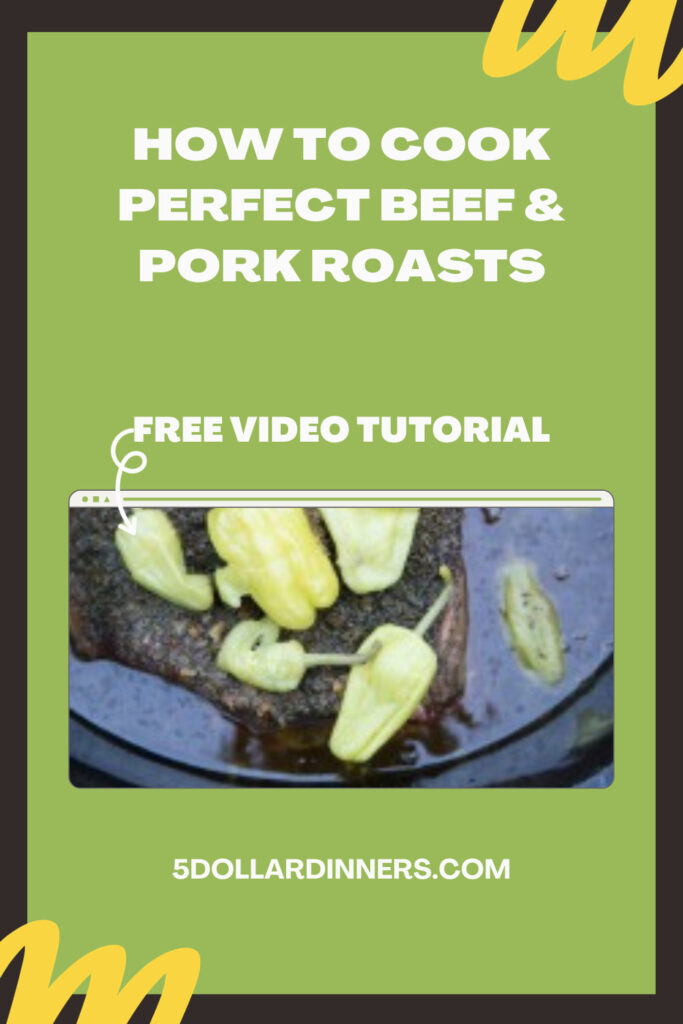 Video: How to Make Perfect Beef or Pork Roasts
Featured Products: How to Make Perfect Beef or Pork Roasts
Recipe: Slow Cooker Mississippi Beef Roast
Deep flavors from the beef broth and the tangy juices from the pepperoncini peppers that slowly seep into the beef, as it cooks all day long.
Ingredients
2

lb.

beef roast

4

Tbsp

butter

1

cup

beef stock

1

packet ranch dressing mix

1

cup

pepperoncini peppers, drained

Optional: baby potatoes or quartered gold or red potatoes; carrot sticks
Instructions
Place the beef roast into the base of the slow cooker and pour the beef stock around it.

Sprinkle the ranch dressing mix directly onto the beef roast, coating it well. Add the butter, cut into 4 "pads" directly onto the ranch-coated beef roast.

Place the pepperoncini peppers on top of the beef roast. If you are adding potatoes and/or carrots, place them around and on top of the beef roast as well.

Set on low and cook for 8 hours.

Remove the roast from the slow cooker and slice or shred the meat. If desired, strain 1 cup of the liquid and skim off the fat. Place in small saucepan and thicken with 1 to 2 Tbsp cornstarch to make gravy.

Serve Mississippi Beef Roast with potatoes, carrots, salad or other favorite side dish.