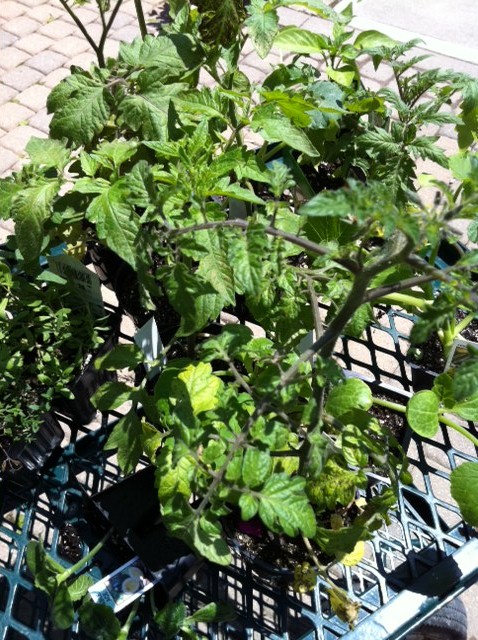 So I was out running errands earlier this week with just Tyler in tow.  He had slept in that morning and I knew he would take a later afternoon nap.  In an attempt to take advantage of the fact that I could hit the garden center with only 1 child in tow, we went in!
I knew it would be a quick trip and didn't think that Tyler would even want to get out of the cart. I was wrong.
The concrete fountains and the water fountain by the front checkout were far too enticing.
I did manage to grab a few tomato plants, a few squash plants and herbs for this year's "lasagna pot."
All in all, I'm thrilled that the van decided to drive itself there to get the tomato plants we need for this year's garden!
This is the one planter as of yesterday afternoon…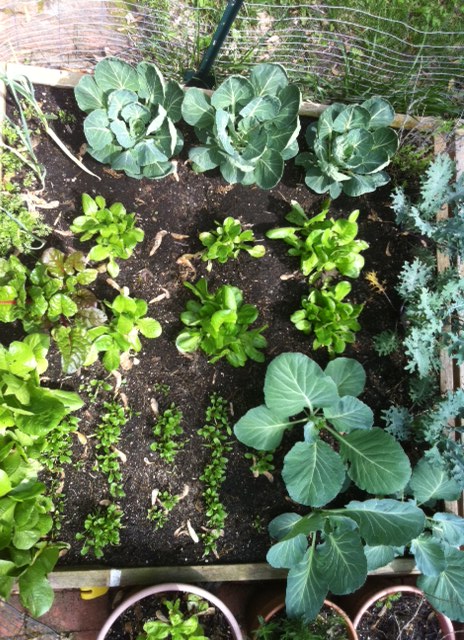 The cabbage seems to be plotting garden domination this year.
I will be planting some pepper plants and tomato plants in the other planter, as well as in the back plot…hopefully this weekend!
What's happening in your garden this week?!