Check out the Best Grocery Savings Mobile Apps!
These are also Erin's favorites. (She might be a bit biased about the first one!)
MyFreezEasy
With MyFreezEasy, it really is as easy as 1-2-3. Get organized, choose your recipes, use the shopping list provided, and then follow the instructions to get your make ahead freezer meals into your freezer!
You'll save on groceries AND get meals prepped for the freezer…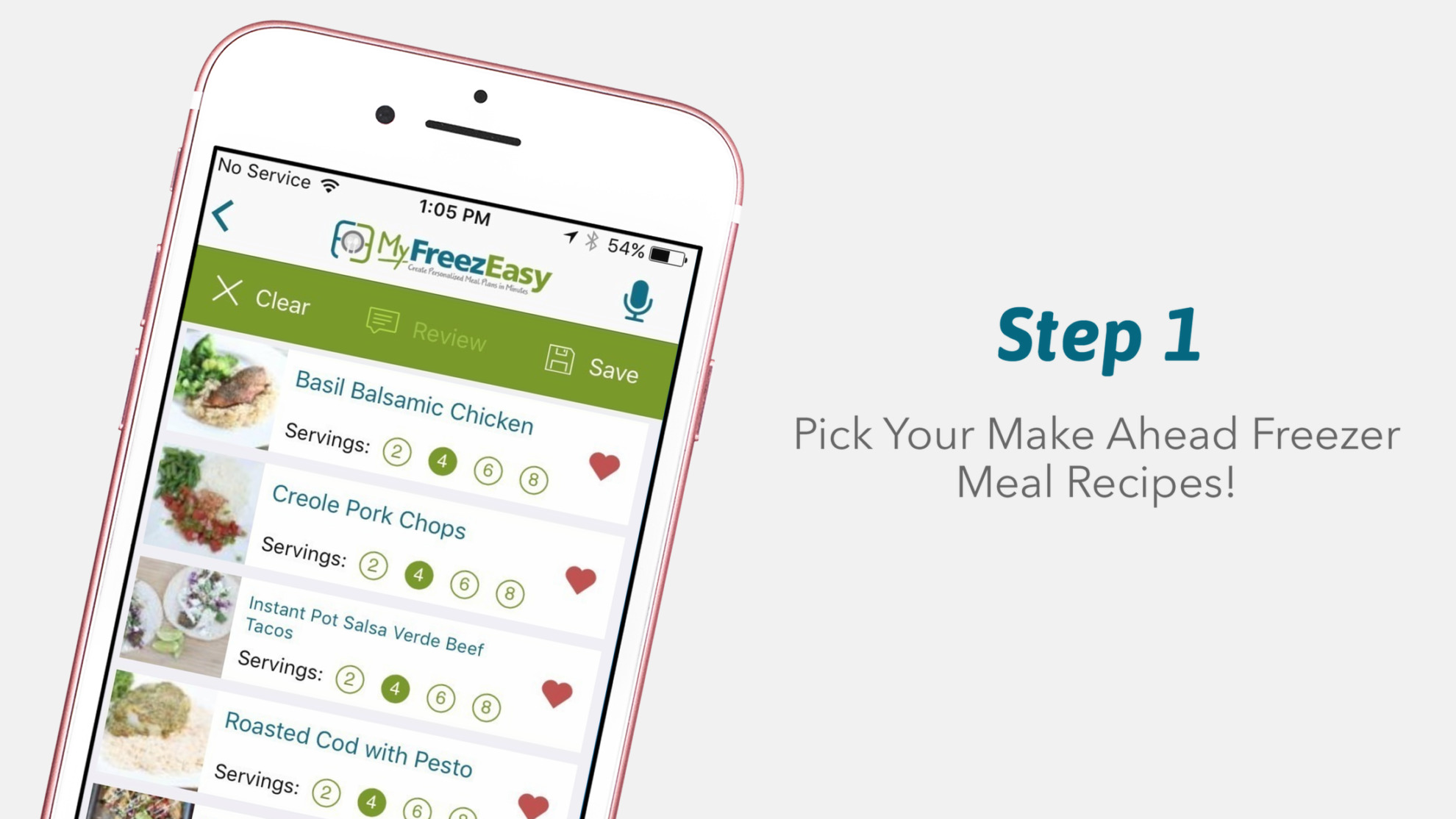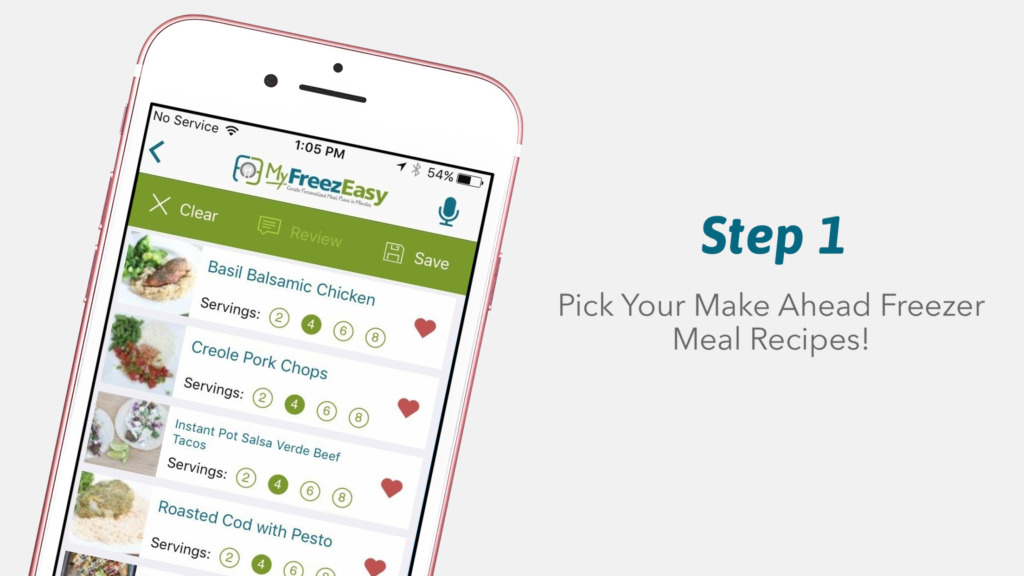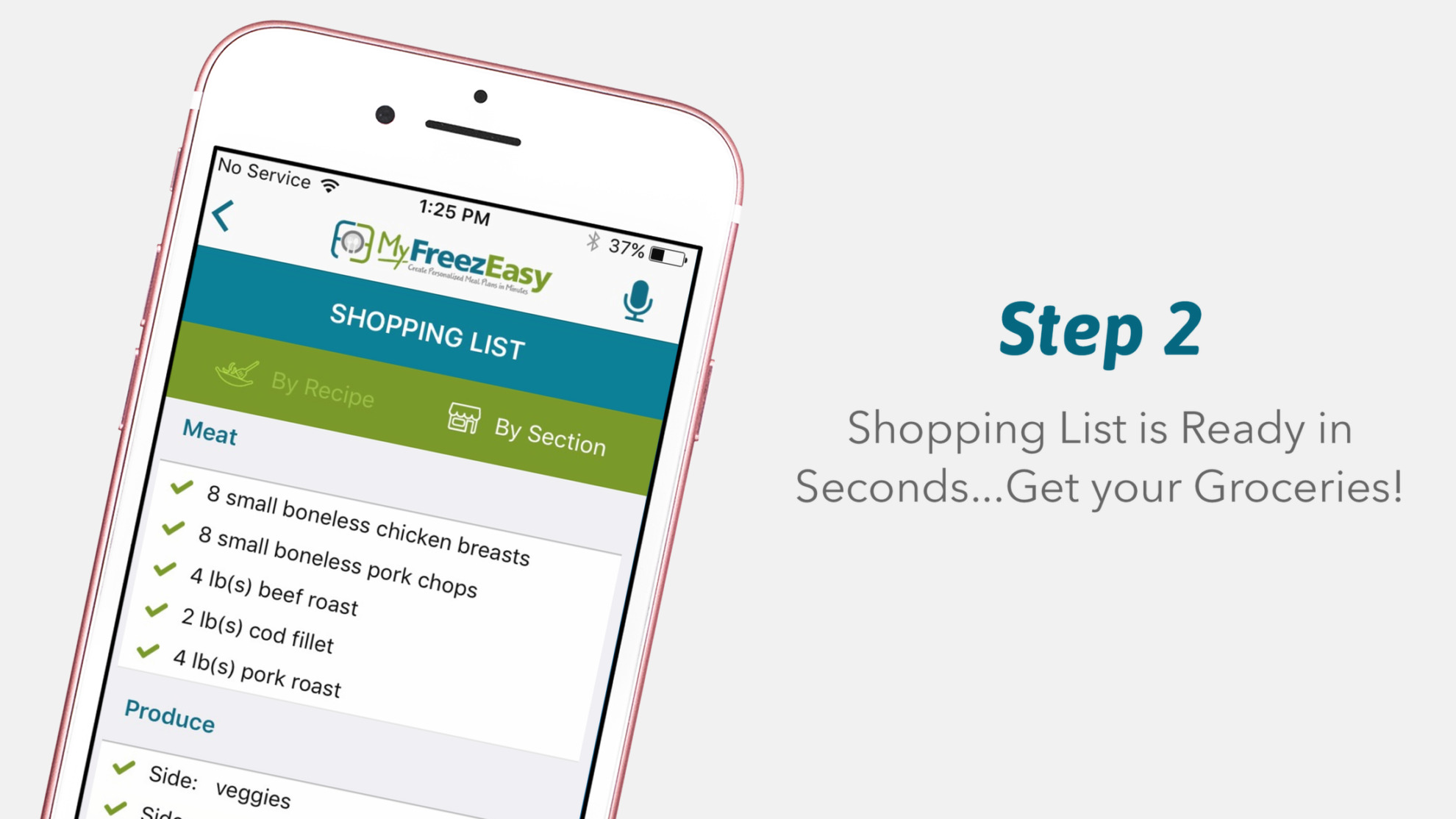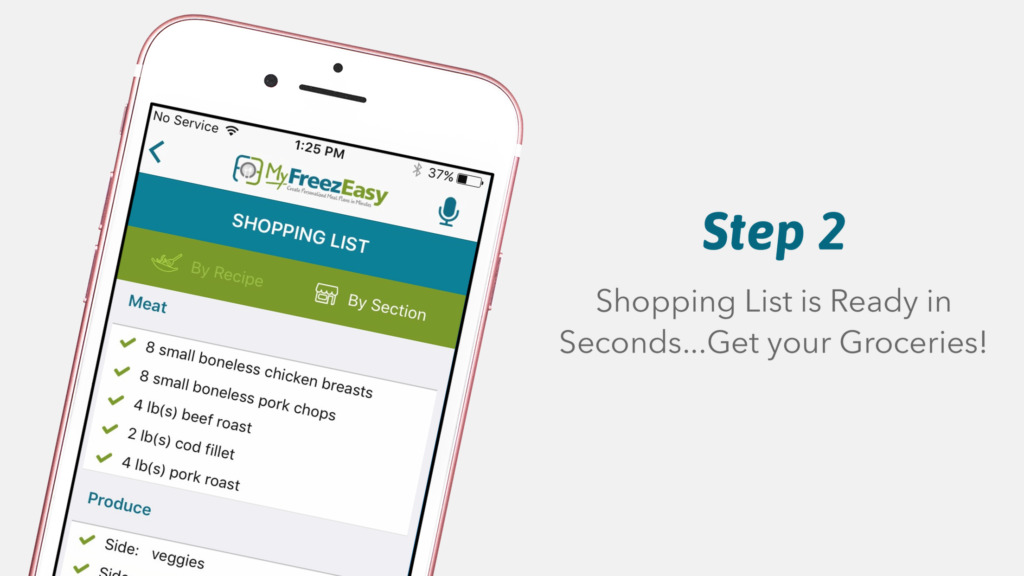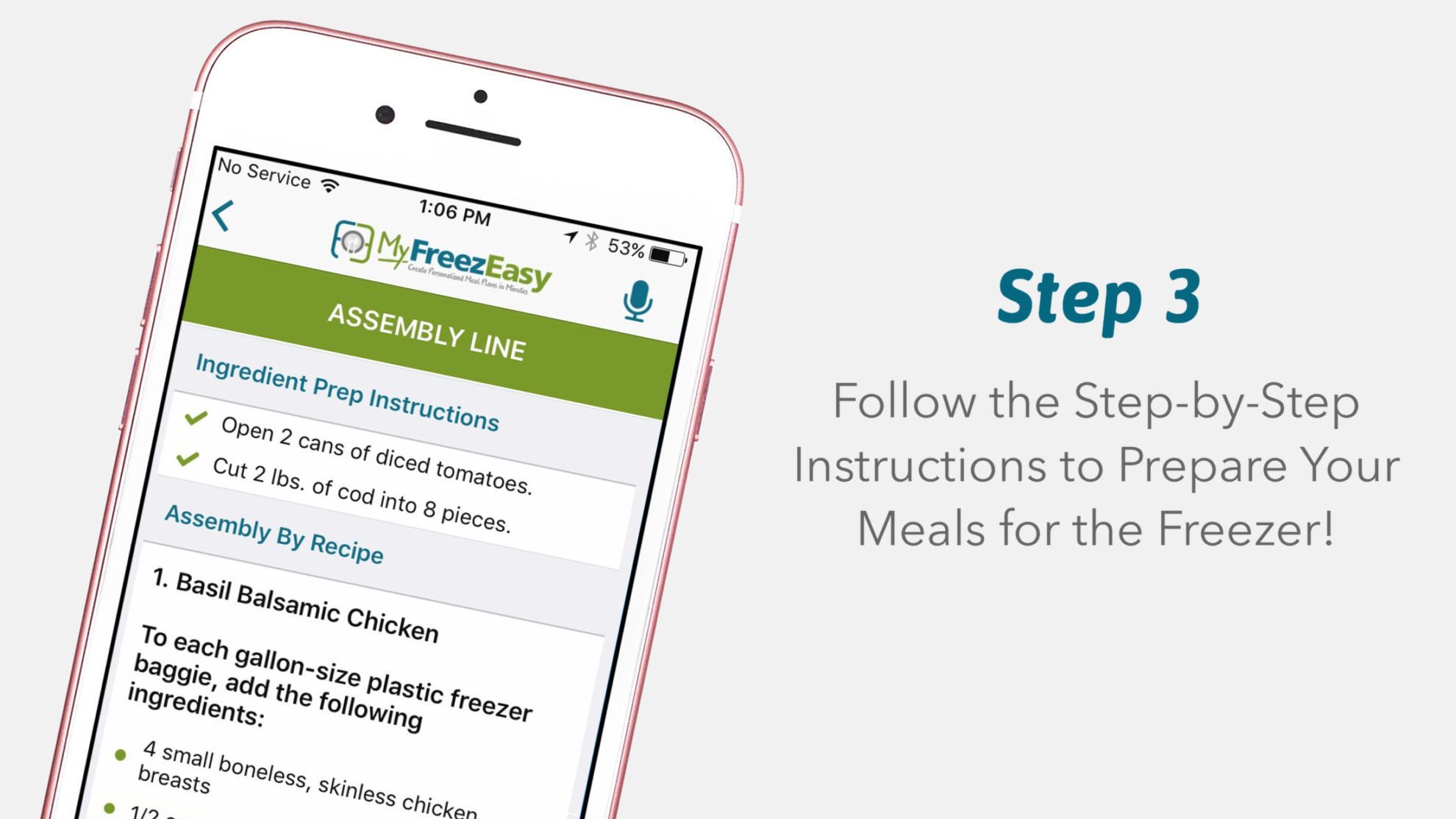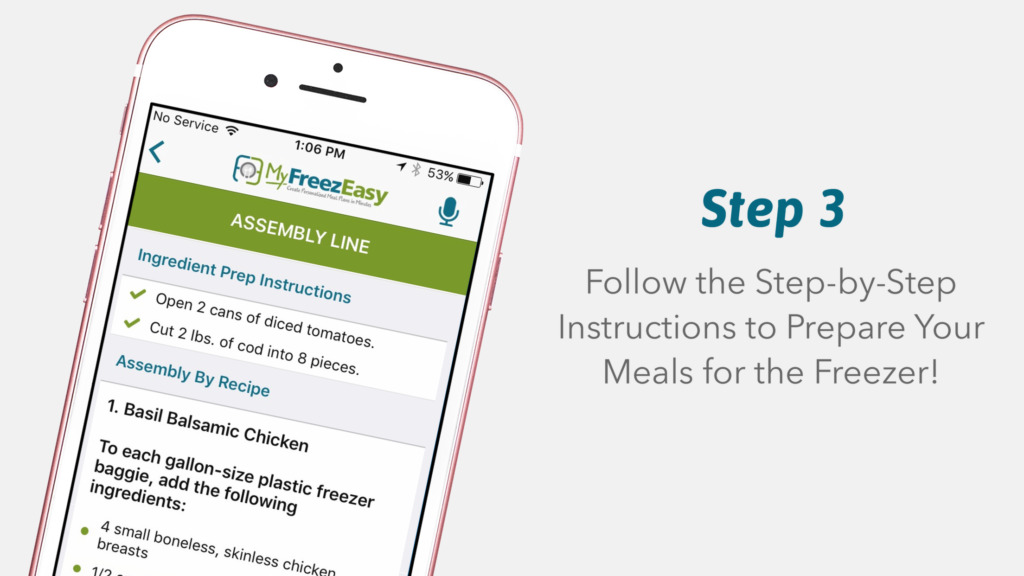 Join MyFreezEasy, then download the app and use your MyFreezEasy account login to login to the mobile app too!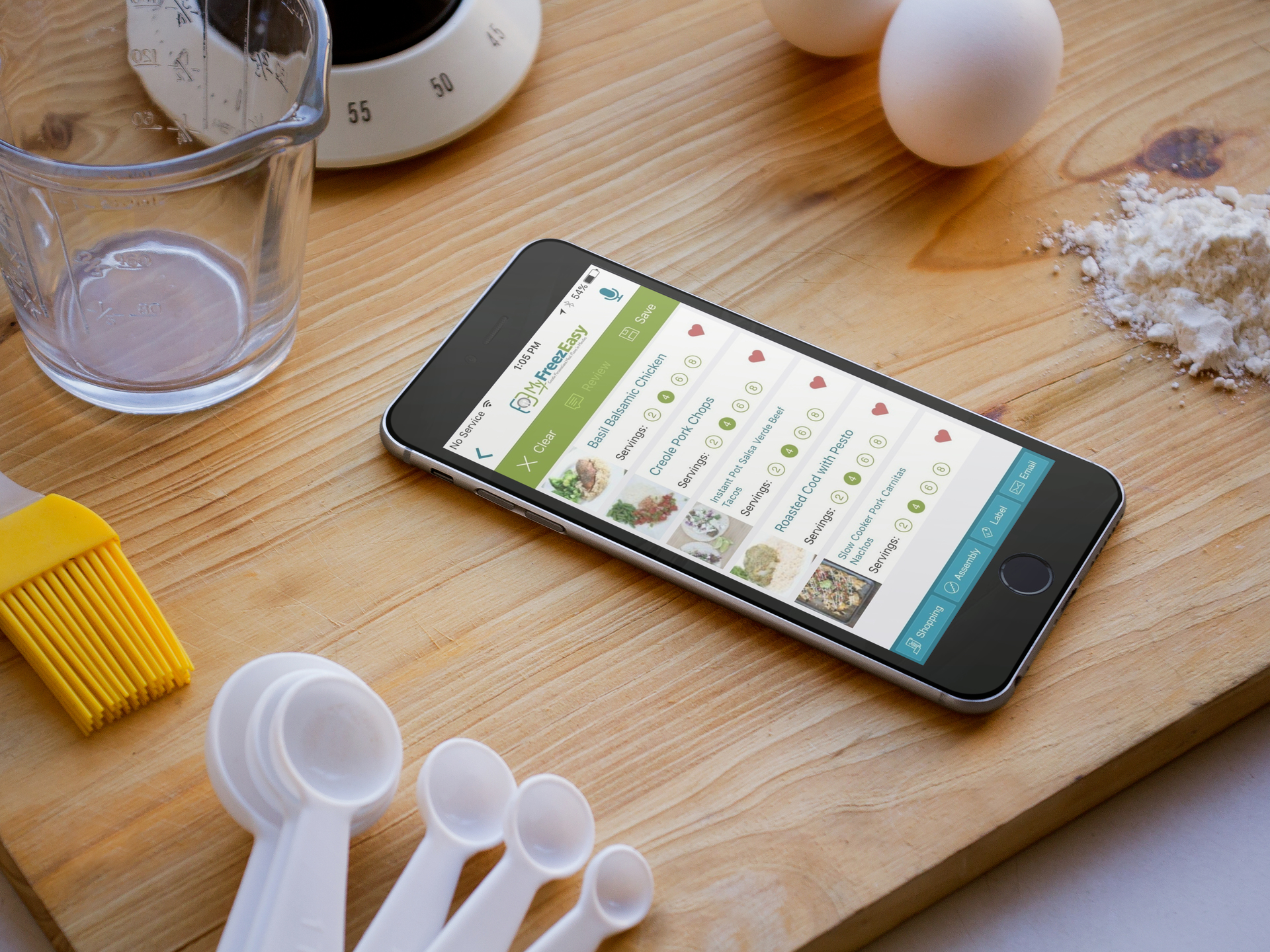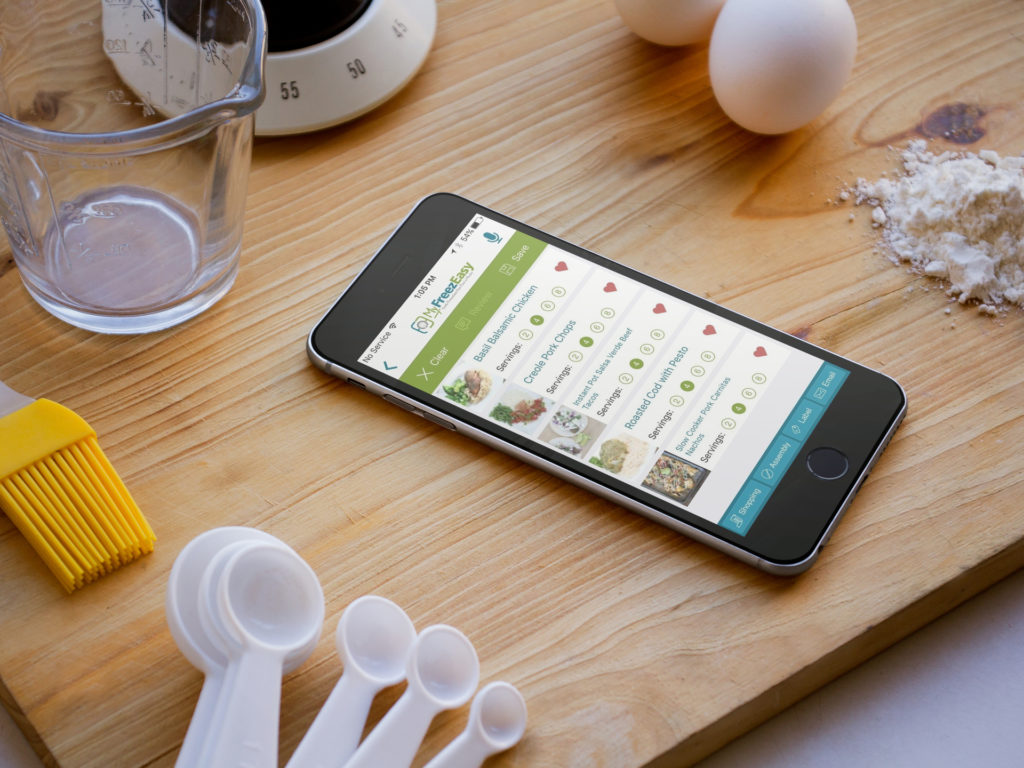 iBotta
This is great mobile app for saving money on lots of things you want and need, and there are three ways you can use it to save! In a nutshell, you just select the rebates you plan to cash in on, buy those items, supply proof of purchase and get paid!
Once you've signed up for an account – which is free and only takes a few minutes – spend a little time scrolling through all the great offers, and you will be impressed with how much you can save.
The first way to earn rebates with iBotta is by selecting which offers you're going to use and then sending them a picture of your receipt. It's like this: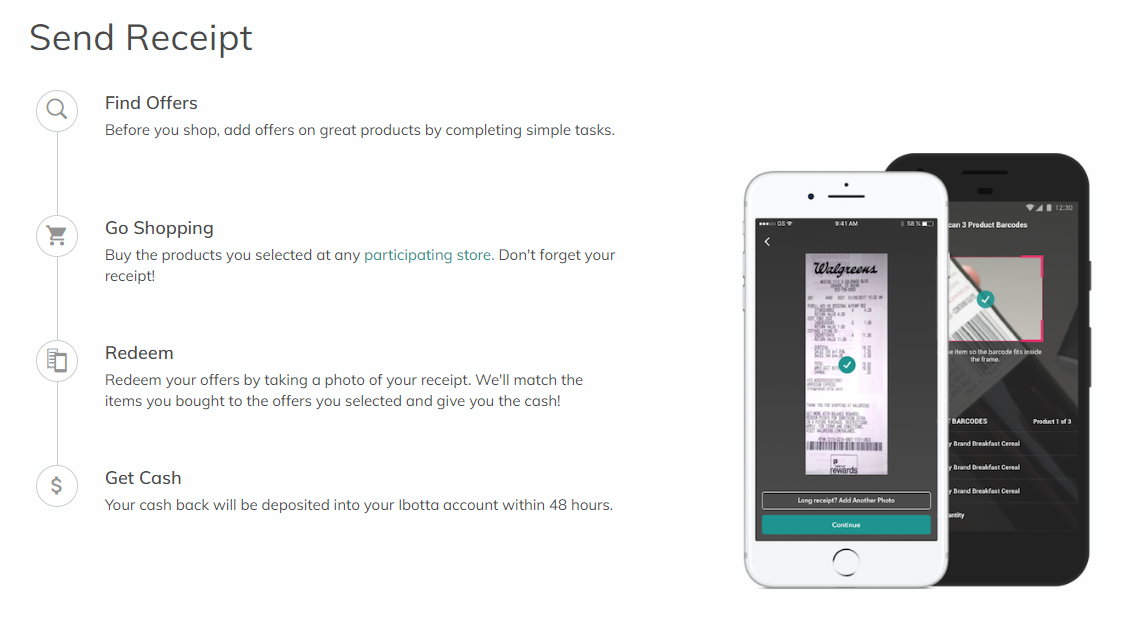 The second way to earn iBotta rebates is through your store's loyalty program: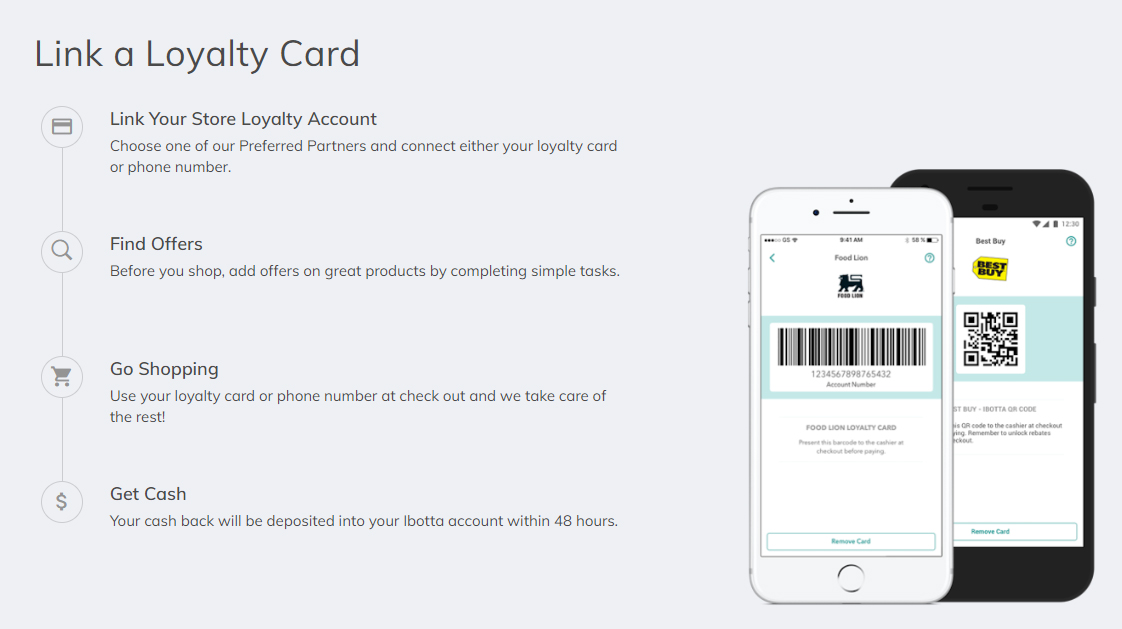 The third way to earn rebates is through affiliated mobile app purchases. There are MANY (so MANY!) apps that can earn you rebates with iBotta. Love the Amazon app? You can love it even more with a REBATE! How about eBay and Etsy? Yep, they offer rebates too! and so do SamsClub, Groupon, HomeDepot, ThredUP, Ticketmaster, and . . . so MANY more! And it's easy!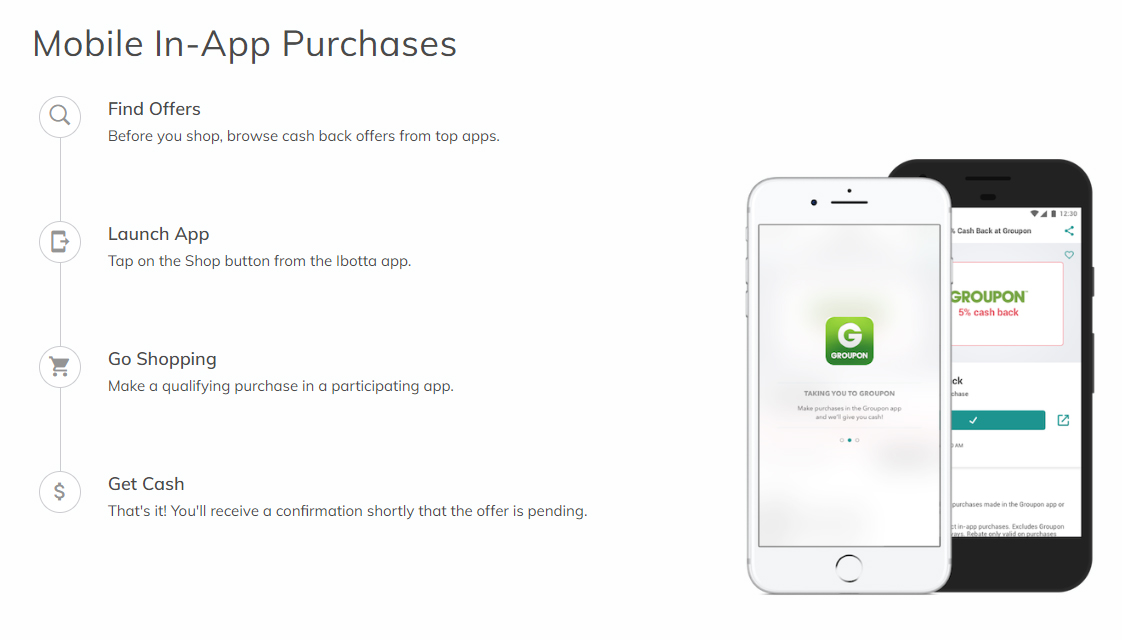 Whether you send in a pic of your receipt, connect your loyalty program or use an affiliated mobile app, you just select the rebates you plan to cash in on, buy those items, supply proof of purchase and get paid!
Checkout51
Another great cash-back app with a different selection of grocery products and brands to choose from. Checkout51 works like iBotta in that you select the offers you want, buy those items and then upload a picture of your receipt. In a few days, you get paid! It's definitely another great tool to have in your arsenal of money-savers! The selection of available offers changes all the time, but to give you an idea of what is offered, here's a recent snapshot: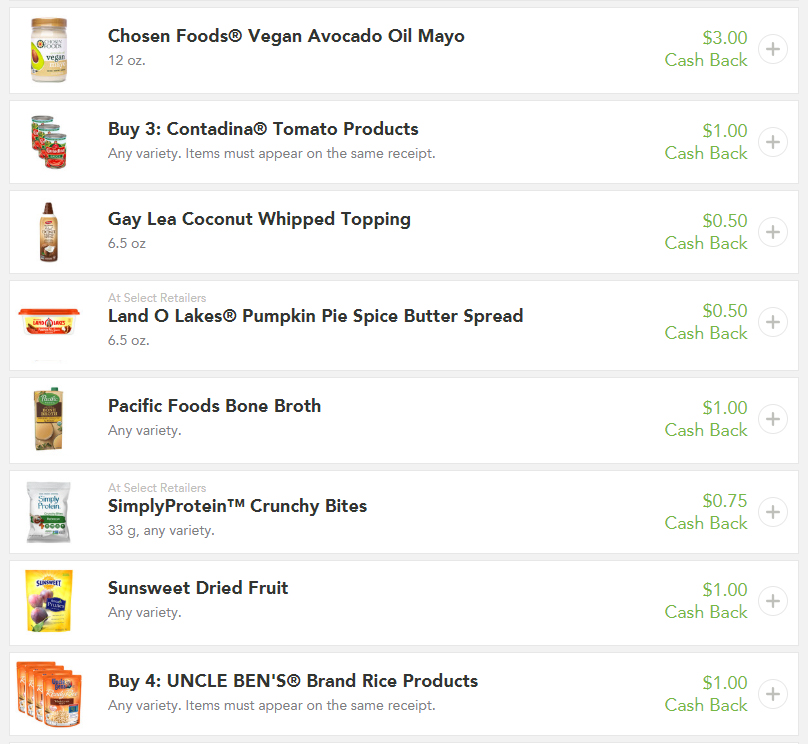 Want yet ANOTHER cash-back app? We got you! Check out SavingsStar. Like iBotta and Checkout 51, you select the offers you like, buy the items and supply proof of purchase, and get cash back! The only thing with this program is that you need to add the stores you shop at so you can redeem your rebates. It's easy to do and the app takes you through it all step-by-step.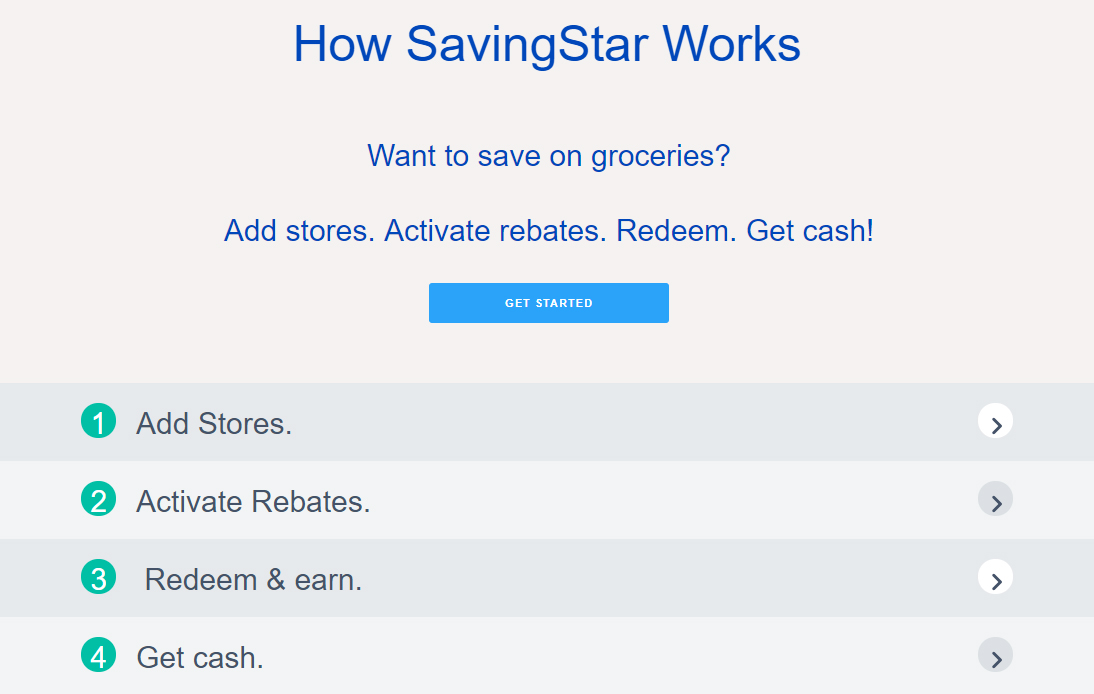 Target App


If you're gonna be in Target and you're gonna end up dropping at least $100 on your trip, you might as well try and recoup some of that, right?!
You can add offers to your phone while you're in the store (of course, planning ahead is better so you don't miss any deals!) and then scan your barcode at checkout.
Happy Grocery Savings!
xo
Erin
A