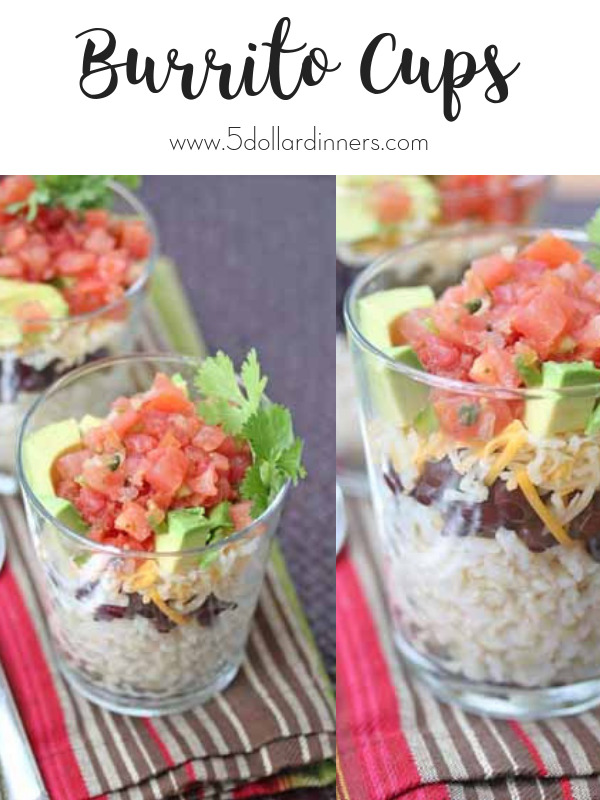 We've all seen (or had) the 7 layer dip cups to serve at parties. But what about dinner in a cup. Specifically, burrito dinner in a cup.
Sure burritos, require tortillas…but what if you can't eat tortillas.
We have a kid who is currently off gluten (and a number of other foods) because of some chronic respiratory issues that are not being resolved with medication. Being the "aggressive, get to the bottom of it mother" that I am, coupled with the fact that one of his brother's has other food allergies,we've decided to stick to mostly gluten free dinners. (And the GF diet seems to be helping him, yay!)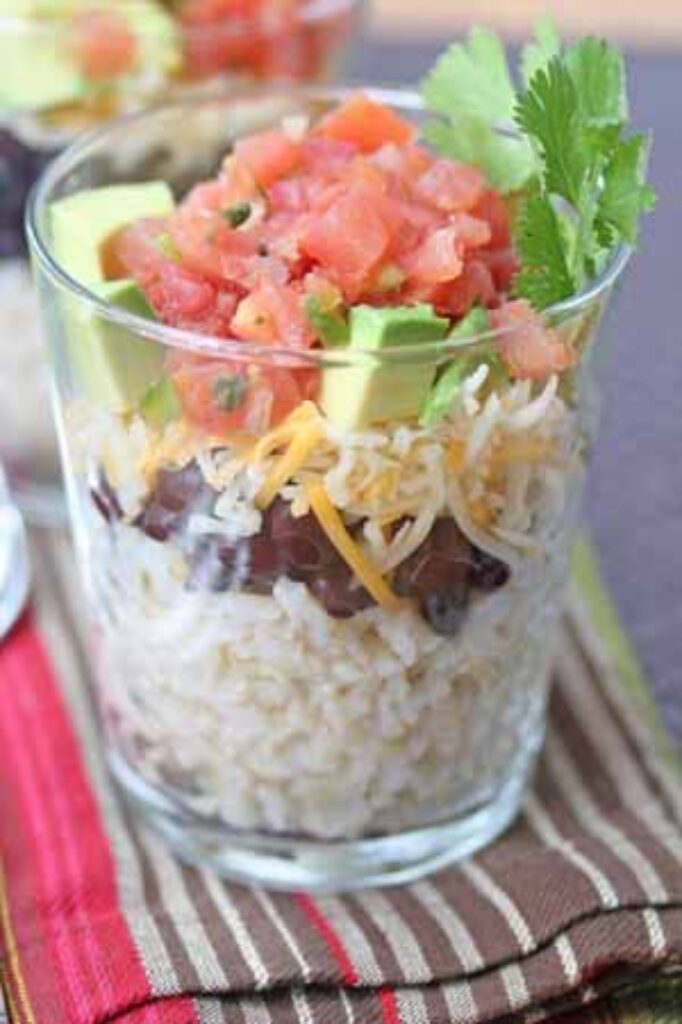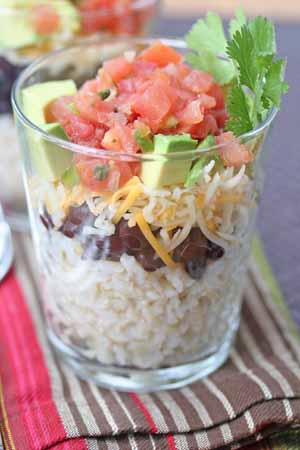 We find ourselves eating at Chipotle when we need a quick and inexpensive dinner out…and this is where I was inspired to make these "cups" rather than "bowls."
When we had these for dinner the other night, I found less of a rice mess on the table. When rice in a bowl, or on a plate, it tends to end up all over the table and under the table. And stuck onto the chairs. But there was much less mess with these cups. I guess because the rice was easier to scoop out of the cup and not fall all over the place.
Yay for less mess!
And since the entire meal was served in the cups, there was less mess to clean up after dinner too.
Win. Win. Win.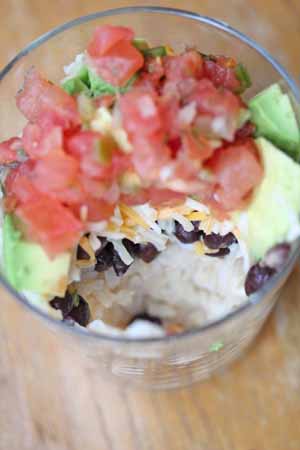 I laid out all the ingredients as if we were having a taco bar. Then started filling cups!
Simple as that. Hope you enjoy these as much as we did (and will!)…
Cute, easy, and perfect for picky eaters!
Ingredients
2-3

cups

cooked rice

15

oz.

can black beans

drained and rinsed

1/2

cup

shredded cheese

2

avocados

diced

1

cup

chunky salsa

Cilantro

optional garnish

Tortilla chips

optional
Instructions
Cook the rice as directed.

Set out the black beans, shredded cheese, diced avocado, and salsa (along with any other mixins).

Spoon the ingredients into cups. Eat. Repeat.

Serve Burrito Cups, as is, or with tortilla chips. Or in tortillas.

Other burrito cup mix-ins ideas: taco meat, taco meat with beans, shredded chicken taco meat, sour cream, other favorite burrito fillings.