In looking for every possible way to save money on groceries and maintain a healthful, balanced diet, I'm turning to eggs for dinner…and you should too!
With eggs still being cheaper than other proteins, it might be time to give "breakfast for dinner" an official night on your weekly meal plan.
In my kitchen, I'm fighting the rising food prices and meat prices by doing three things:
1. Stretch the proteins.
2. Added Rice and Beans Wednesday to our weekly menu.
3. Eat more eggs for dinner!
At the time of publishing, eggs are the cheapest meal protein option available for home chefs.
Below is a list of various egg based meals that would make for a great, quick, and easy weeknight dinner!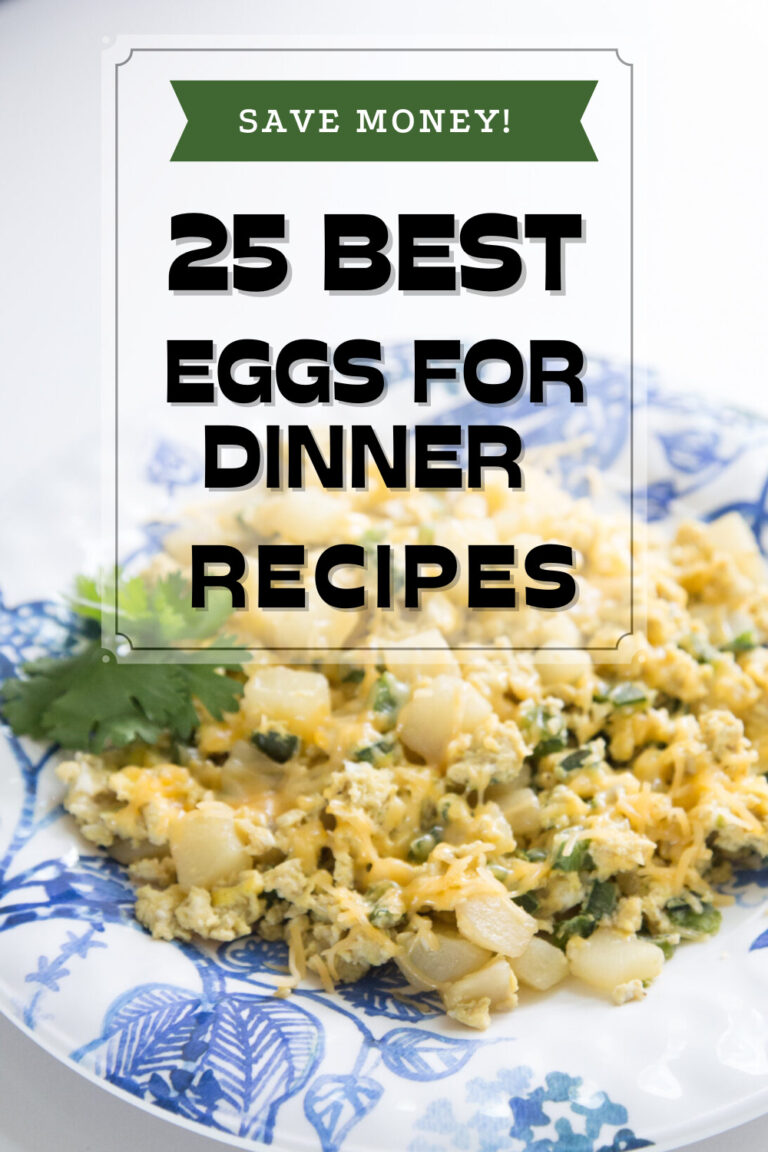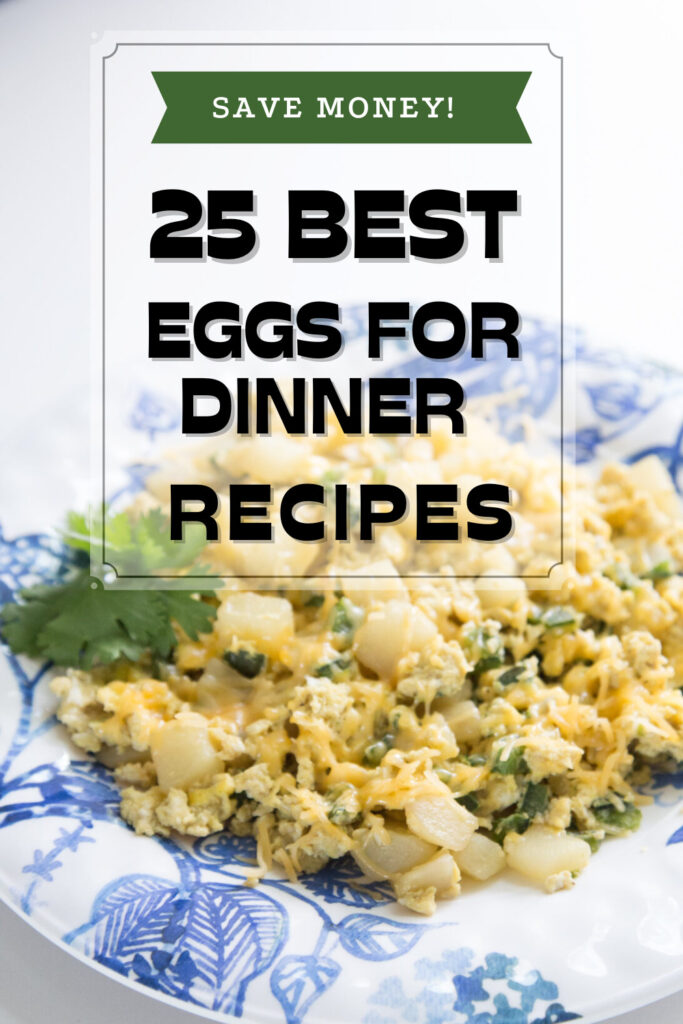 Save Money with "Eggs for Dinner" Recipes
Get all of the Egg Recipes on $5 Dinners here.