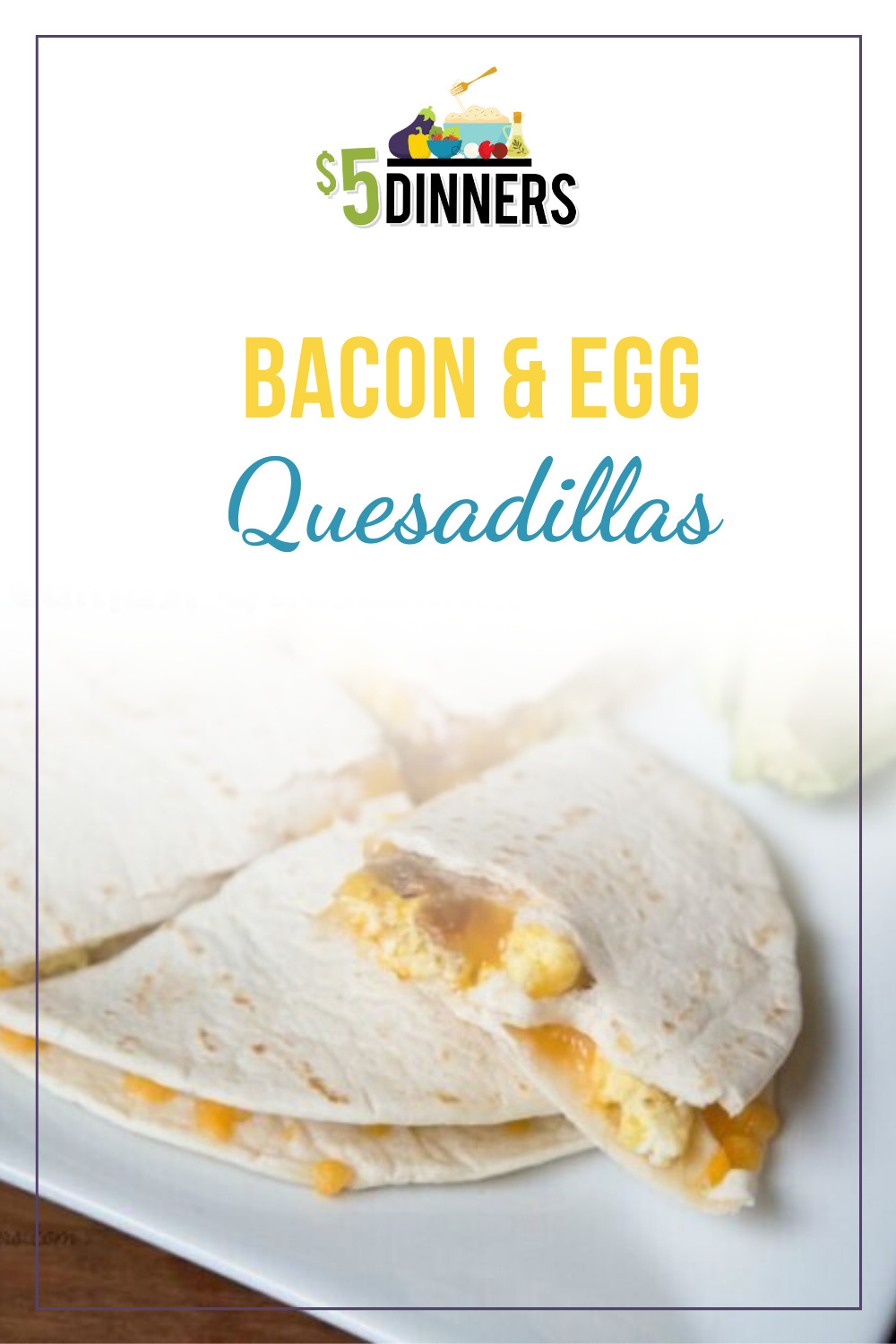 So I can.not believe that it's the 30th of March and our 31 Days of Breakfast series is about over! I've got another new recipe to share tomorrow…it's yet another baked oatmeal recipe…and one that I could not keep my hands off of! It's 'that' good! I don't normally share new recipes on Tuesdays, but I had to get this one into the series because we love it so much!!!
For tonight, I've got a fun twist on the 'traditional' breakfast taco for ya! It's all the same ingredients…just in quesadilla form. If you're putting together the 85 Breakfasts & Snacks for $140 meal plan, you could hold some ingredients back and make these one night!
I served these with salsa for some and with avocados for others. I had a little of both with mine and wooooo-weeee…yum!
I think the added smoky-flavor from the ground cumin in the scrambled eggs really helped kick the flavor notch up too.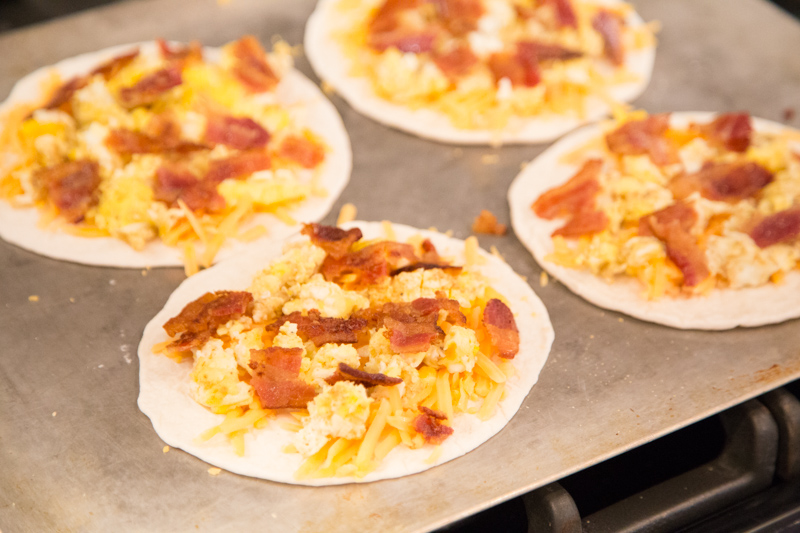 I bake ours, because it feels faster. 🙂 Although, maybe I should have a 'race' one day…baking a set and sauteing a set in a skillet to see which is really faster. Just popping them into the oven is certainly easier, as you don't have to watch closely and worry about burning them. But sauteing them in a skillet will get you a crispier tortilla. Totally your call.
Oh, and one last word…be generous with the cheese. I used about 2 cups of shredded cheese for 4 quesadillas. Feel free to pile on more if you want the extra gooey-goodness!
A little twist on your bacon and egg breakfast!
Ingredients
4-6

slices

bacon

6

eggs

1/2

tsp

garlic powder

1/2

tsp

ground cumin

Salt and pepper to taste

2

cups

shredded cheddar cheese

8

tortillas

Salsa

Avocado or fruit, as side dish
Instructions
Cook the bacon, then crumble it. (Microwave, skillet or bake it in the oven.)

Preheat the oven to 350 if you plan to bake your quesadillas.

Scramble the eggs. Season with garlic powder, cumin and a little salt and pepper. (Don't add too much salt, as the bacon will bring more saltiness.)

Lay out 4 tortillas on a flat surface or greased baking sheet and top with pinchful of shreddedcheese, scrambled eggs, crumbled bacon, distributed evenly among the tortillas. Add a pinchful more cheese and then top with the remaining 4 tortillas.

Bake in the preheated oven for 15 minutes, flipping once after about 8-9 minutes. You can also add some oil to a skillet and heat/brown/saute them, flipping carefully.

Cut with a pizza cutter into slices and serve Breakfast Quesadillas with salsa, avocado or fruit.