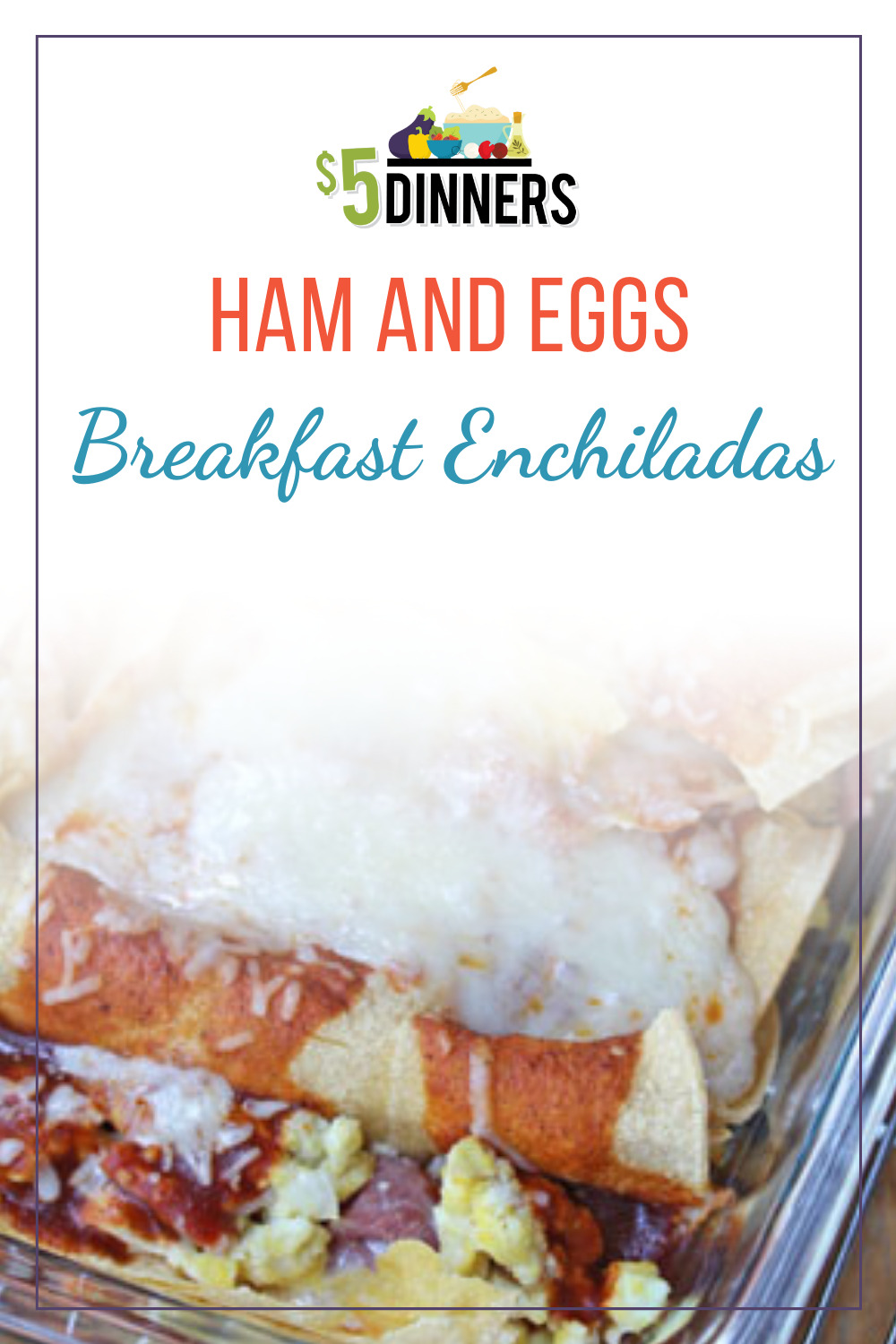 Yet another enchiladas recipe for you. I'm starting to think I need to create a special enchilada section on the site! We just can't seem to get enough enchiladas these days. This is actually one of the first meals I've cooked from start to finish since coming out of the "blechs," mainly because it didn't involve raw meat. I used some ham that I've had in the freezer…and the rest was easy.
Another reason I made these…I need to use up everything we have in the house. Why?
BECAUSE WE FINALLY HAVE A CONTRACT ON THE HOUSE!!!
And if all goes well, we'll be moving the 2nd week of August!
While we are sad to leave our family, friends and church family in Dayton, we are thrilled to be on our way to Texas and starting our "new life" down there! We have a very busy couple of weeks coming up, with me packing, traveling and lining up everything for the move to San Antonio. So I'll be having a few friends guest posting while I'm "dealing with life as it comes." I'm looking forward to settling in in San Antonio, sharing my new kitchen with you all, and getting back to cooking and sharing more recipes (I've got a list half a mile long of recipes to try!!!)
Anyhoo…here are the breakfast enchiladas!
(Oh, and a quick note on the photo…I peeled back the tortilla on the first enchilada so you could see the inside.)
Because the way to start your day is with enchiladas!
Ingredients
8

eggs, scrambled

2

cups

chopped ham

1/4

cup

minced onion

12

corn tortillas

10

oz

red enchilada sauce

1 1/2

cups

shredded queso quesdilla or Mexican blend cheese

Side of fresh fruit
Instructions
Preheat oven to 350. Lightly grease a 9x13 inch glass baking dish.

Once the eggs are scrambled, add the chopped ham and onion and cook together for another minute or two. Remove from the heat. Spoon the egg-ham mixture into the corn tortillas, roll and place seam side down in the baking dish. 12 enchiladas fit comfortably in a 9x13 inch dish.

Pour the enchilada sauce over the top of the enchiladas. Sprinkle the cheese over the top.

Bake in the preheated oven for 20-25 minutes, or until cheese has melted.

Serve warm with fresh fruit.