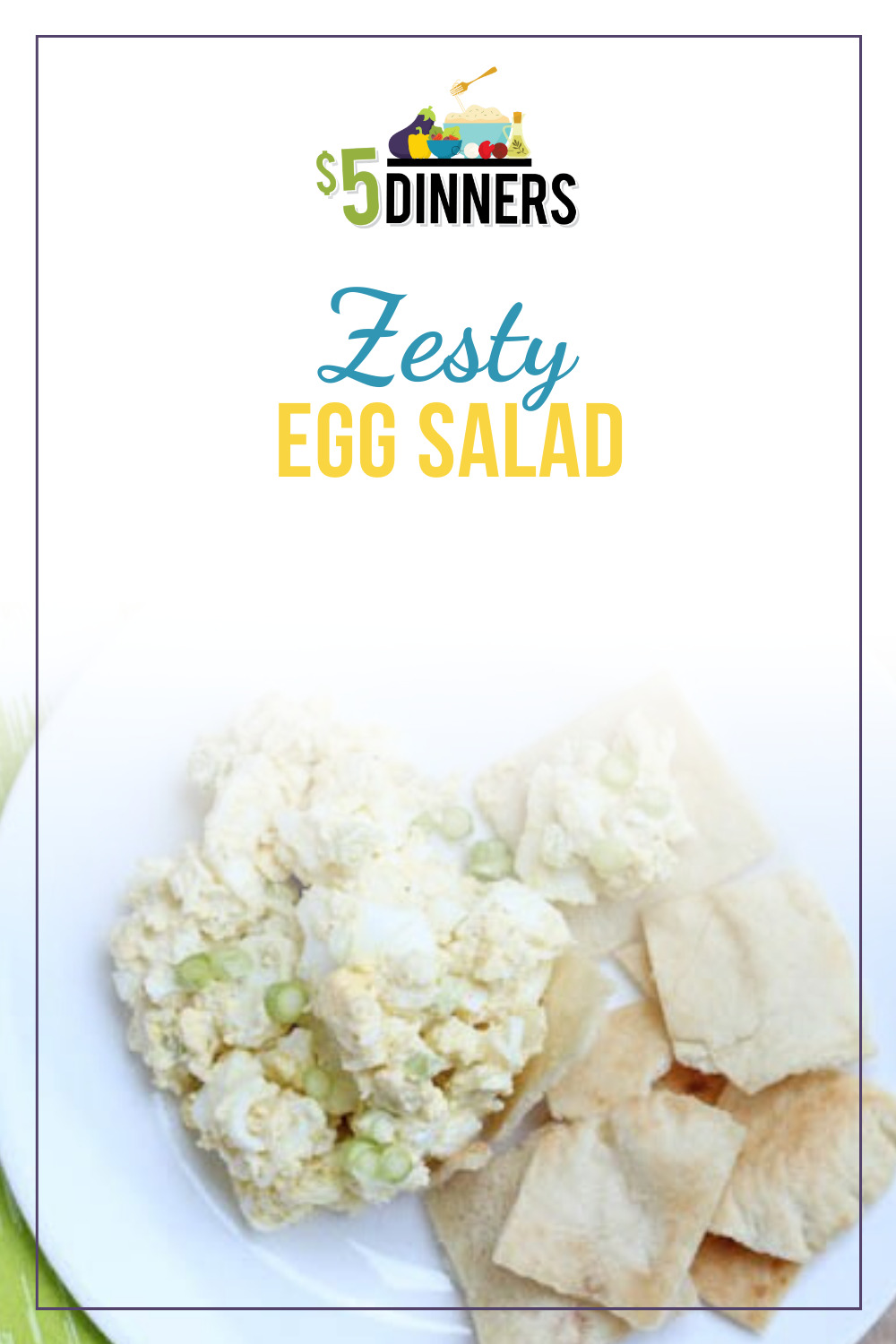 I <3 egg salad. I really, really <3 egg salad. (I wish that I could include a cute little puffy, pounding heart…because I really like and love egg salad.) If I'm not having a green salad for lunch, chances are I'm having egg salad, on a sandwich or with pita chips.
Well, I recently gave my typical egg salad a makeover by including some horseradish and green onions. It was a "Zest-ify Makeover," if you will. I really love the extra flavor and spicy pop from the horseradish…DE-lish!
(Also, this is definitely a "to taste" kinda recipe…so depending on how creamy and zesty you want your egg salad, add mayo and horseradish to your liking.)
Give it a whirl next time you're making egg salad!!!
Egg salad with some zest!
Ingredients
8

eggs, hard boiled and chilled

3-4

tbsp

mayo (or more if you want it creamier)

1

tsp

prepared mustard

1

tbsp

horseradish sauce (or more if you want it zestier)

1

bunch

green onions, chopped

Salt and pepper to taste

Pita chips, for serving
Instructions
Chop up the hard boiled eggs with a pastry blender, or forks in a mixing bowl.

Stir in the mayo, mustard and horseradish sauce until creamy. Gently stir in the chopped green onions. Season with salt and pepper to taste.

Serve Zesty Egg Salad on pita chips.

Side dish suggestions: favorite fresh fruit, baby carrots, cucumber slices, or other favorite veggie.