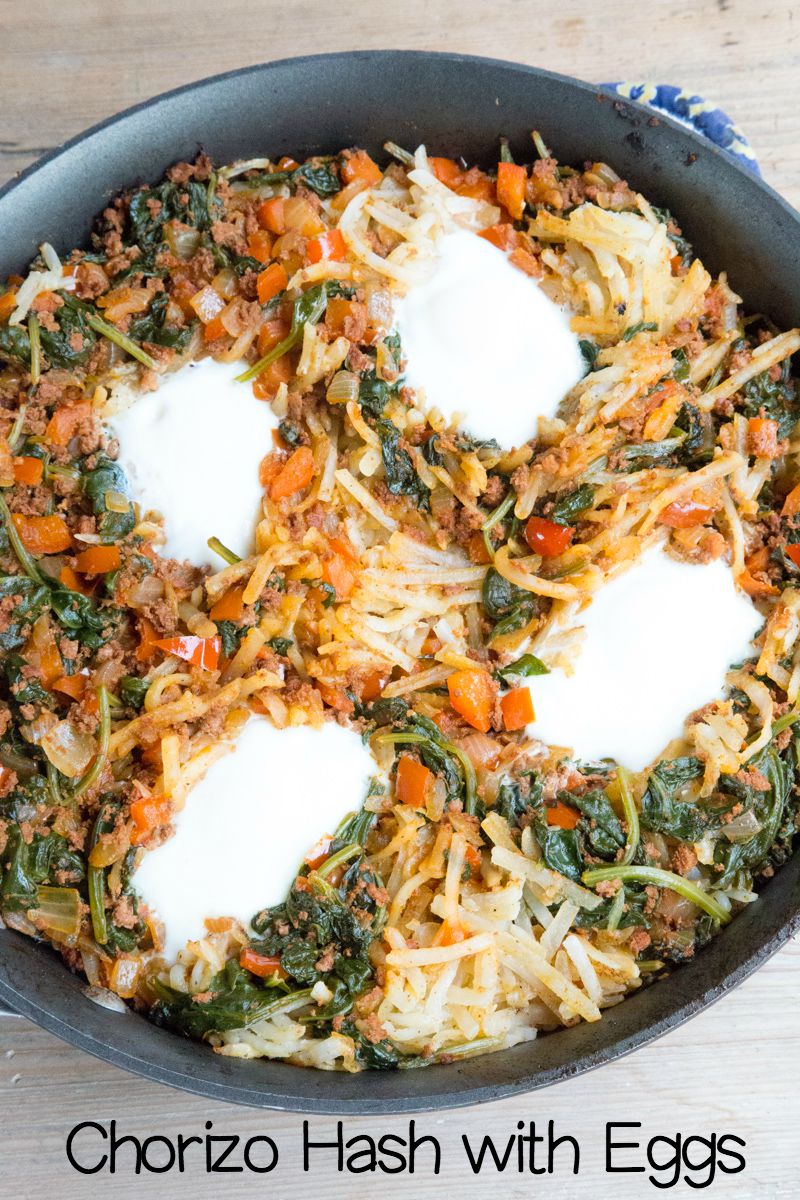 I've got an amazing, quick and super delicious skillet dinner for you tonight! This really a "brinner" as it's more of a breakfast meal than a dinner meal…so we'll call it a brinner.
Brinner is generally quick and this one is colorful, flavorful, packed with protein and veggies. You can serve it as is, or with some ripe, fresh fruit.
The cooking method for this meal is simple too. Cook the chorizo sausage with the peppers and onions, then saute the fresh spinach leaves in until they 'melt.' Slide the meat and veggie mixture into a bowl, then cook the potatoes for a few minutes, stirring often, until they begin to brown. Add the meat and veggies back in, then make wells for the eggs, cover and let the eggs cook to your liking. (If you want the eggs completely cooked through, you can use an ovenproof skillet and then bake the eggs for a few minutes, until cooked through.)
That's it…dinner on the table in less than 31 Minutes?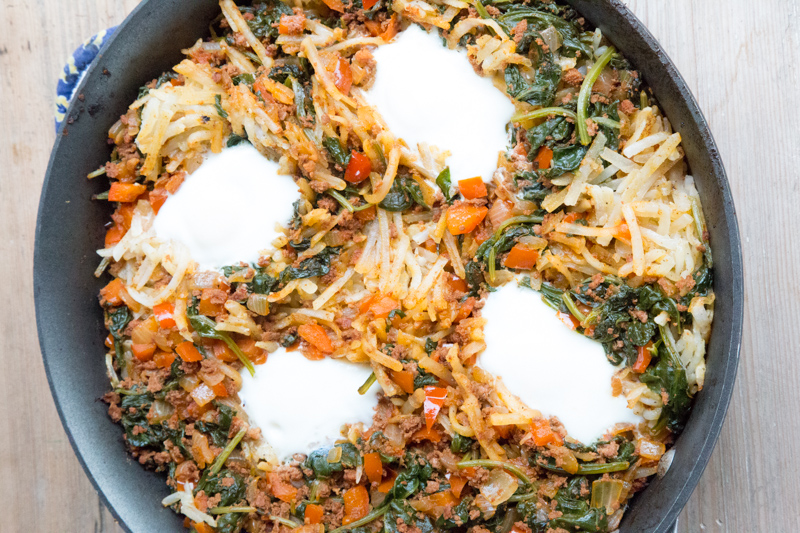 That's it...dinner on the table in less than 31 Minutes? This recipe will make that possible!
Ingredients
8

oz.

chorizo sausage

1

small

onion, chopped

1

small

red bell pepper, seeded and chopped

Salt and pepper, to taste

6

oz.

bag baby spinach

2

Tbsp

olive oil

20

oz.

bag shredded hash brown potatoes

4

large

eggs

Fresh fruit, as side dish
Instructions
In a large skillet, brown the chorizo sausage with the onion and bell pepper.

Add the spinach and saute until it wilts, stirring often. Once the sausage is cooked and the spinach wilted, slide the mixture into a large serving bowl and set aside.

Add the olive oil and hash brown potatoes to the same skillet and cook for 8 minutes, or until begin to brown.

Stir the sausage mixture back in with the potatoes, and then make 4 small wells for the eggs. Crack 1 egg into each well and cover the skillet. Let cook for 3-4 minutes, or until eggs and cooked through to your liking. Add salt and pepper to taste.

Prepare fresh fruit.

Serve Chorizo Potato Hash with fresh fruit.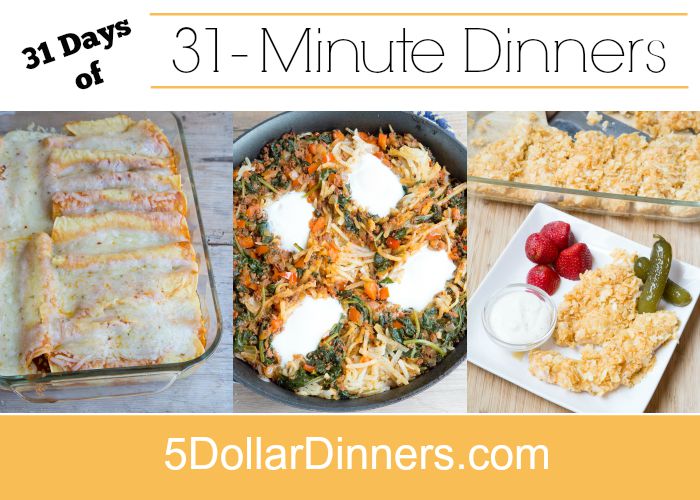 Other "31 Days of" Series to check out: