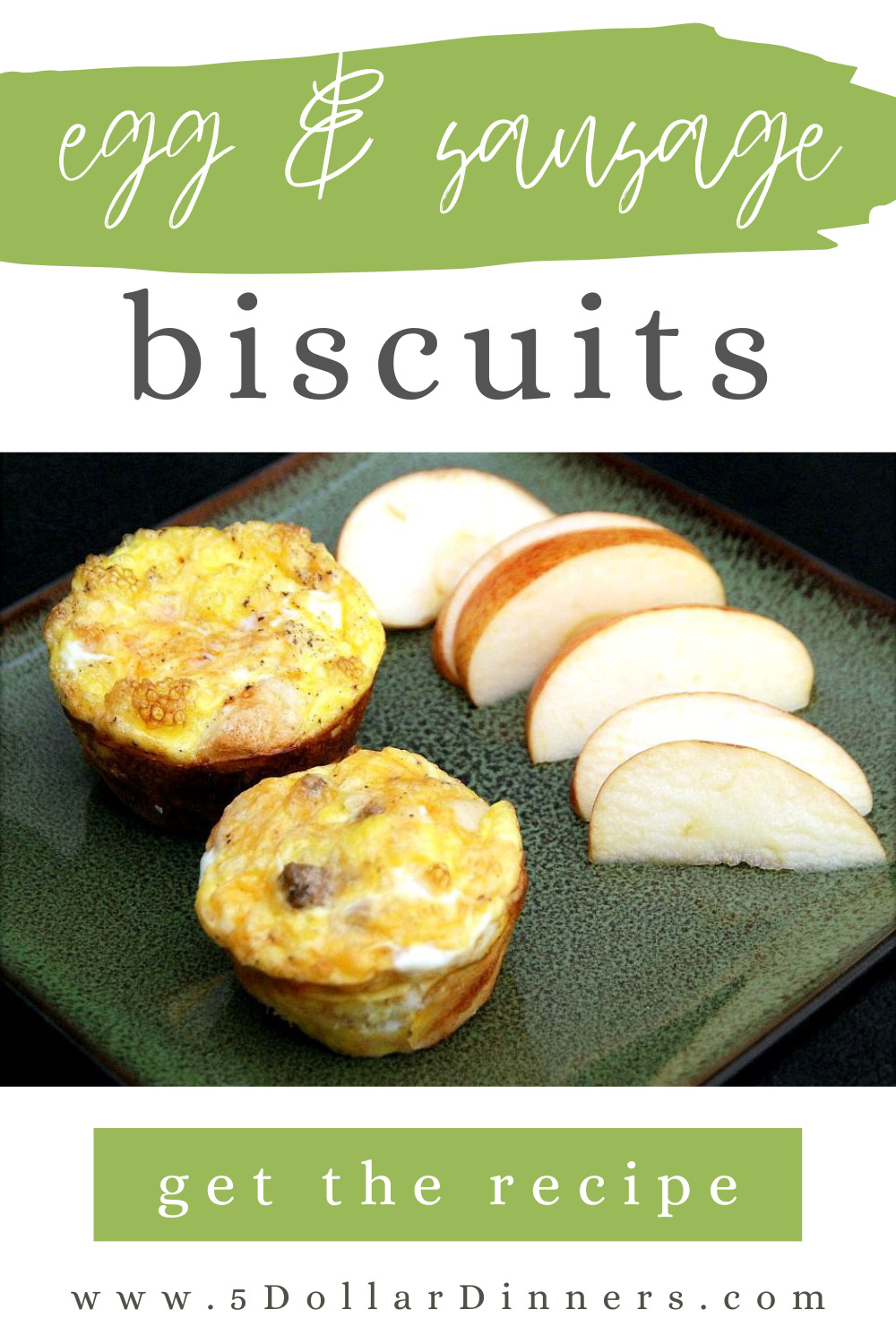 It's back to school time! That translates to: hurry with your homework, so we aren't late for scouts, orchestra, school meetings, OT appointments, soccer, and wait, DINNER! I love sitting down to eat as a family, but sometimes that's just not possible. It times like those that I love the egg biscuits!
I've even tossed one out the door at a child who "didn't have time to eat!"
The egg biscuit is a complete package, so I still feel good when that is their only dinner. Plus, they taste darn good! We'll also have them for breakfast when we have company, because they look like a lot of effort happened, when actually, it's pretty easy! It's also easily doubled for more people!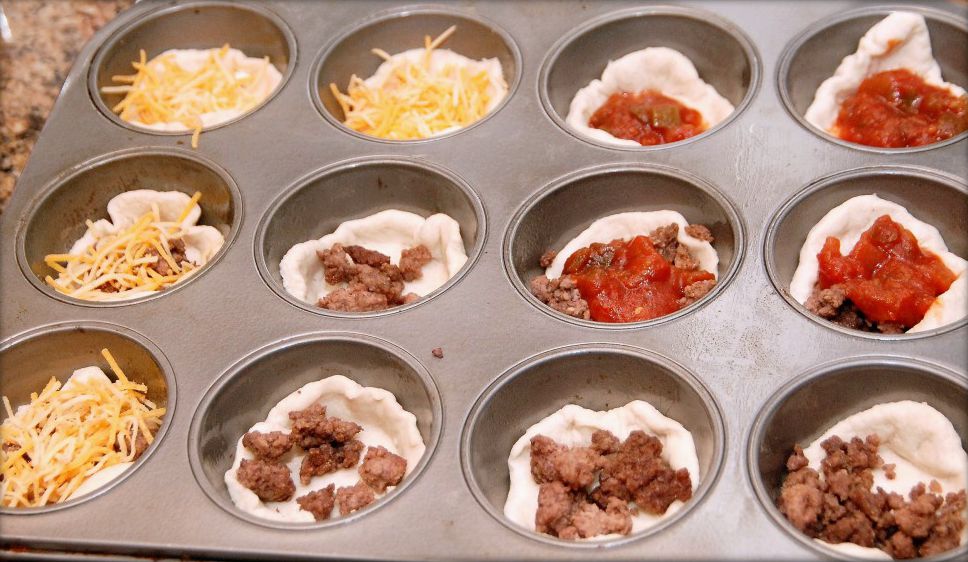 This is another wonderful recipe that is easily adaptable to peoples tastes. My daughter doesn't want meat, my husband wants everything plus salsa, and the baby likes extra cheese. Done in seconds!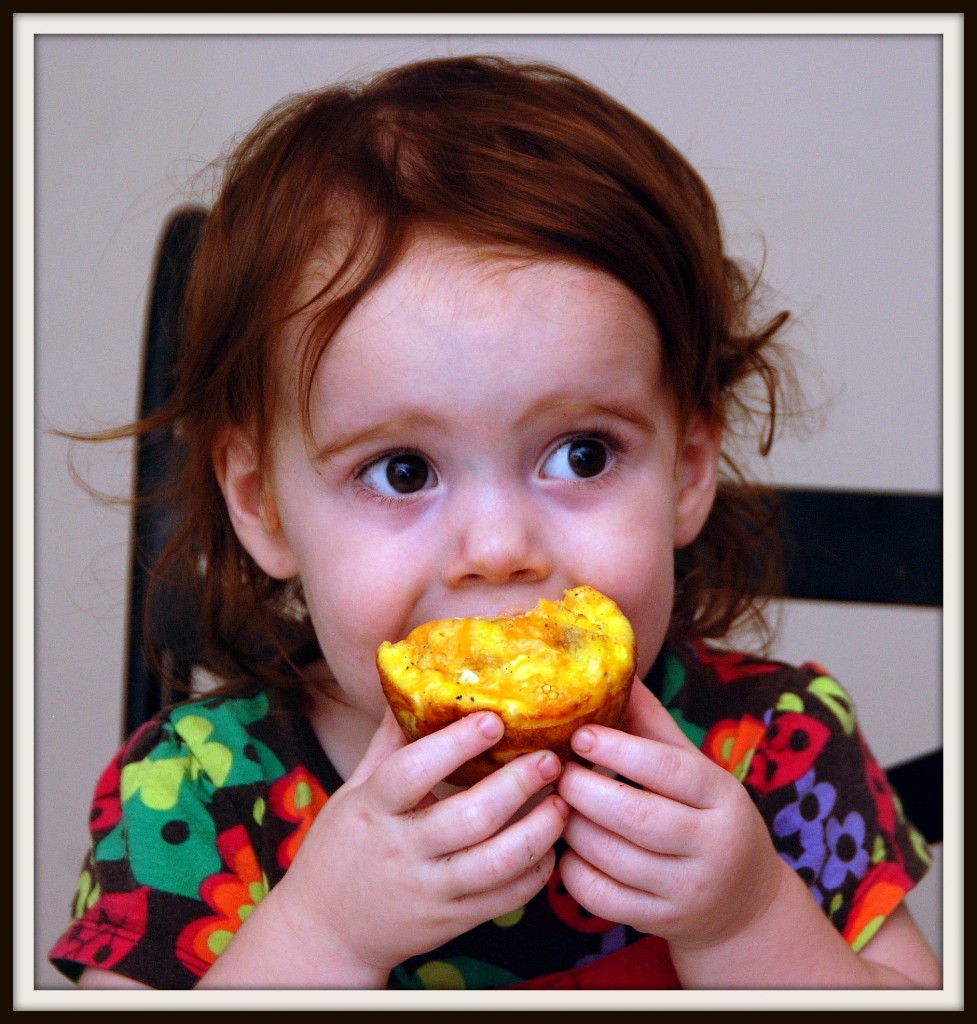 A great make-ahead breakfast!
Ingredients
10

ct pkg refrigerated biscuit dough

or make your own biscuit dough

5

eggs

4

Tbsp

milk

1/2

cup

shredded cheddar cheese

1

cup

cooked sausage or seasoned hamburger

I used my leftover taco meat!

1/2

cup

salsa

Salt and pepper

to taste

Optional toppings: diced bell peppers

green onions, sliced mushrooms etc.
Instructions
Preheat the oven to 400 F.

Whisk together eggs and milk, a pinch of salt and some cracked pepper to taste and set aside.

Roll out each biscuit until it's slightly bigger than the circumference of your muffin tin.

Grease the muffin tin with cooking spray and push one biscuit into each muffin cup being sure to push it all the way down and to the sides.

Divide the cheese evenly in each of the biscuit cups, and add the meat, salsa and any other optional toppings.

Pour egg mixture in, until 2/3 full. Don't overfill.

Bake for 10 to 12 minutes or until biscuits are golden and eggs are set.

Freezer Friendly Instructions: Let cool completely and place in a freezer safe bag or container to freeze. When ready to enjoy, let thaw in the fridge overnight and warm up in the microwave or thaw in the microwave on defrost and then reheat. An alternate reheating method would be to warm in the oven at a low temperature around 275 F until warmed.