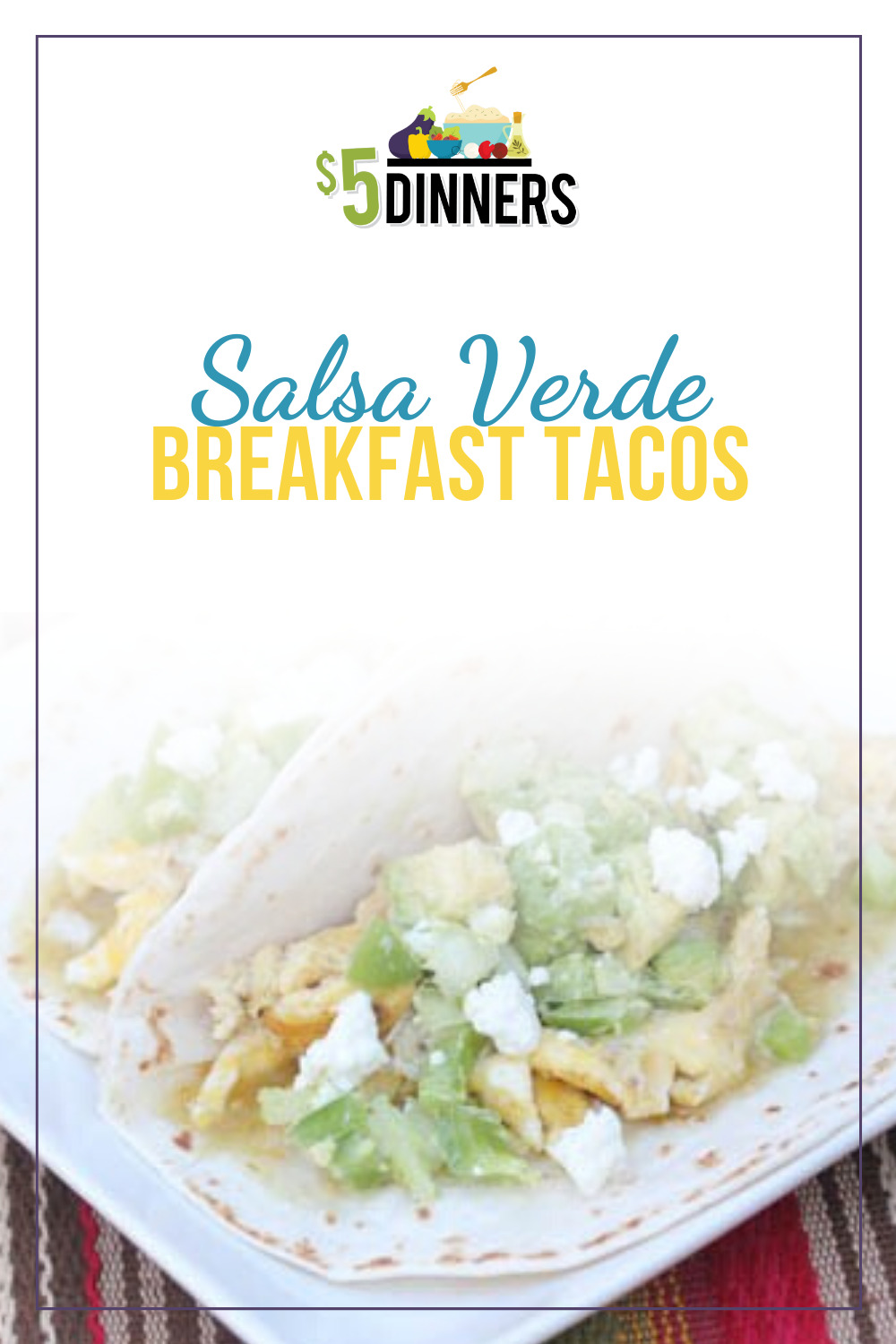 Okay y'all…first of all…these breakfast tacos are AMAZING. My husband, who has become quite the "taste tester" over the years, went on and on and on and on about these being the best breakfast tacos.
BUT…this meal wasn't without incident. After dinner, I noticed that Tyler had developed a rash on his chin and by the time bedtime rolled around (not long after dinner!), the rash was also on his elbow and hands…in the same places that he reacts if he accidentally get milk/dairy. I've suspected an egg allergy with him, as he has had very small reactions to foods in the past that I didn't always pin to eggs. Plus he never wants to eat scrambled eggs when I make them for breakfast, or when his brothers make them during the week before school. Tyler didn't want any of the "green stuff" on his eggs, so he just had the eggs, apple slices and tortillas…so my money is on the eggs being the problem!
Wednesday night's reaction proved to me that we definitely need to get tested, so we have an appointment next week…and in the meantime, we will be completely egg-free, including baked goods. This will be a new allergy for our family, so we'll work on removing it from his diet and look forward to experimenting with egg-free baking! (Also, kinda grateful for such a clear and definitive reaction.)
Also, these would be great to serve on Dr. Suess Day (Green Eggs & Ham) or St. Patrick's Day in a couple weeks! Green salsa…green peppers…green avocados…and dye the eggs green, if you must 😉
Finally, I'm adding this meal to my Fast Five Meals board on Pinterest…because it can be on the table in 15 minutes or less! FTW!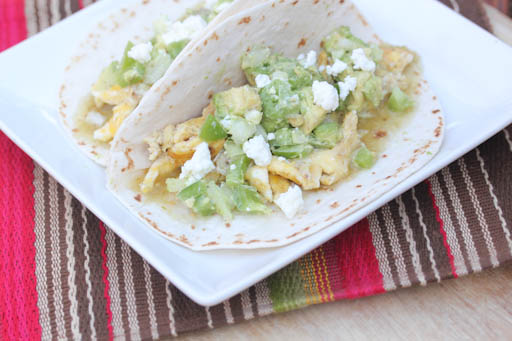 All things green, and all things lovely in these superb breakfast tacos!
Ingredients
8

eggs

1/2

tsp

ground cumin

1/2

tsp

garlic powder

Salt and pepper

8

tortillas

1

avocado, seeded and diced

1

green pepper, seeded and diced ($.50) From last week's Sprouts sales

1

tsp

garlic powder

1

tsp

ground cumin

Salt and pepper

Pinchful Goat cheese crumbles or queso cojito (or dollop of sour cream!)

1/2

cup

salsa verde

Fresh fruit
Instructions
Cut the green pepper and avocado.

Scramble the eggs with the ground cumin, garlic powder and some salt and pepper.gs.)

While the eggs are cooking, mix together the diced avocado, green pepper with the garlic powder, ground cumin a little salt and pepper and some goat cheese or queso cojito or sour cream.

To assemble, spoon some of the green salsa in a line onto each tortilla. Top with the scrambled eggs, then the green pepper-avocado mixture. Add more goat cheese, queso cojito or sour cream, roll up and serve.

Serve Salsa Verde Breakfast Tacos with side of fresh fruit. (We had clementine oranges, yum!)