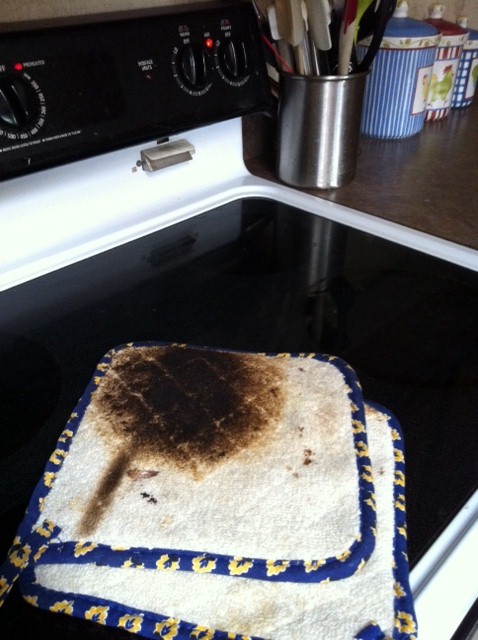 After seeing the burned oven mitts the other day, Jane emailed and asked how I kept my stovetop so clean.  While I can't say that it's always clean, here's what I do to try to keep it clean!
I spray it down with a kitchen cleaner about once a day…usually after cooking dinner.
I wipe away any cooking spill marks immediately, before they set in and get too "crusty". But not while they are still burning hot…otherwise all my kitchen towels would look like these oven mitts! 😉
If they do set and get gunky and nasty, then I use a ceramic cleaner with a kitchen towel. And if they need something more abrasive to remove the "stain," then I use a small scrubbie pad to clean them up.
What have you found that works best for cleaning your stovetop?!