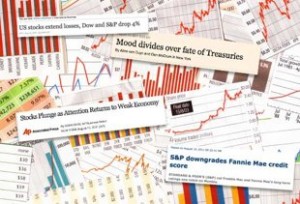 We are now in an economy that changes frequently, so we must always be prepared.  I recently stumbled on this article over on Yahoo that explains the 5 Basics of Personal Finance.  Regardless of the economy these tips are perfect for all of us to manage our finances by!
And check out some of Erin's other favorite personal finance websites…
LearnVest – Daily newsletter that is packed with money-saving tips and financial how-tos to enrich your life.
Mint.com – Awesome infographics that explain the ins and outs of personal finance.
Dave Ramsey – Financial counselor that has helped millions get out of debt and find financial peace and freedom.