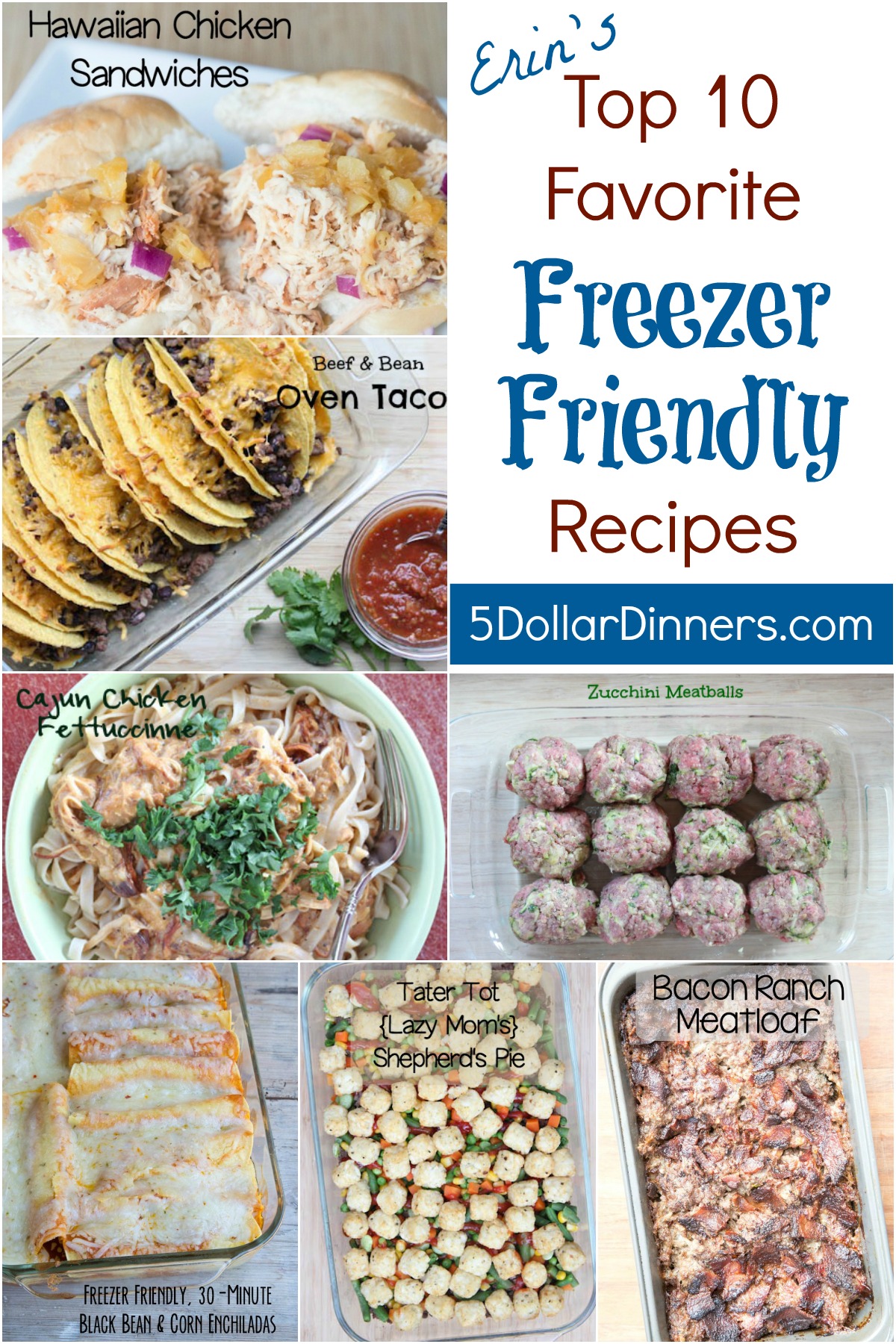 I love me some freezer meals. And I'd be remiss if I didn't close out our 31 Days of FreezEasy Meals series, without sharing some of my favorite freezer meals with you!
I love how freezer meals help you get "one step ahead," they help you make decisions ahead of time…so that you don't have to make the call about dinner at 5 pm when the "Decision Fatigue" is at it's worst. I love how they just take the stress out of the already chaotic and busy dinner hour.
I love that if I get held up at an afternoon appointment, I can text my husband and ask him to pull sloppy joe sauce out of the freezer, put it in a bowl of warm water, and have it reheating in the skillet in 15 minutes.
I love that I can easily get dinner going in the morning in the slow cooker, despite the circus like atmosphere that happens with getting 4 kids ready about out the door every morning.
I just love them. And I hope you're starting to love them too.
Now, here's my list…it's hard to narrow these down…but…in no particular order…
My Top 10 Favorite Freezer Friendly Recipes:
Pin all of our 31 Days of FreezEasy Meals here!
Erin's Personal Recommendations for FreezEasy Meal Supplies: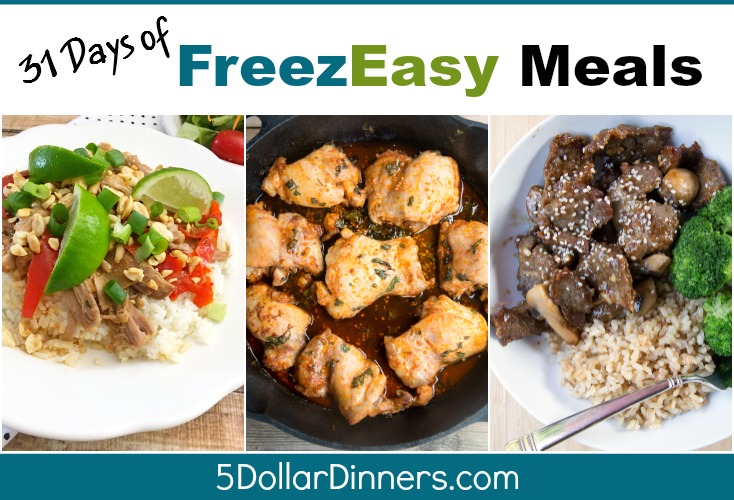 Other "31 Days of" Series to check out:
Disclaimer: As an Amazon Associate, I earn commissions on qualifying purchases. Reviews, opinions are my own.