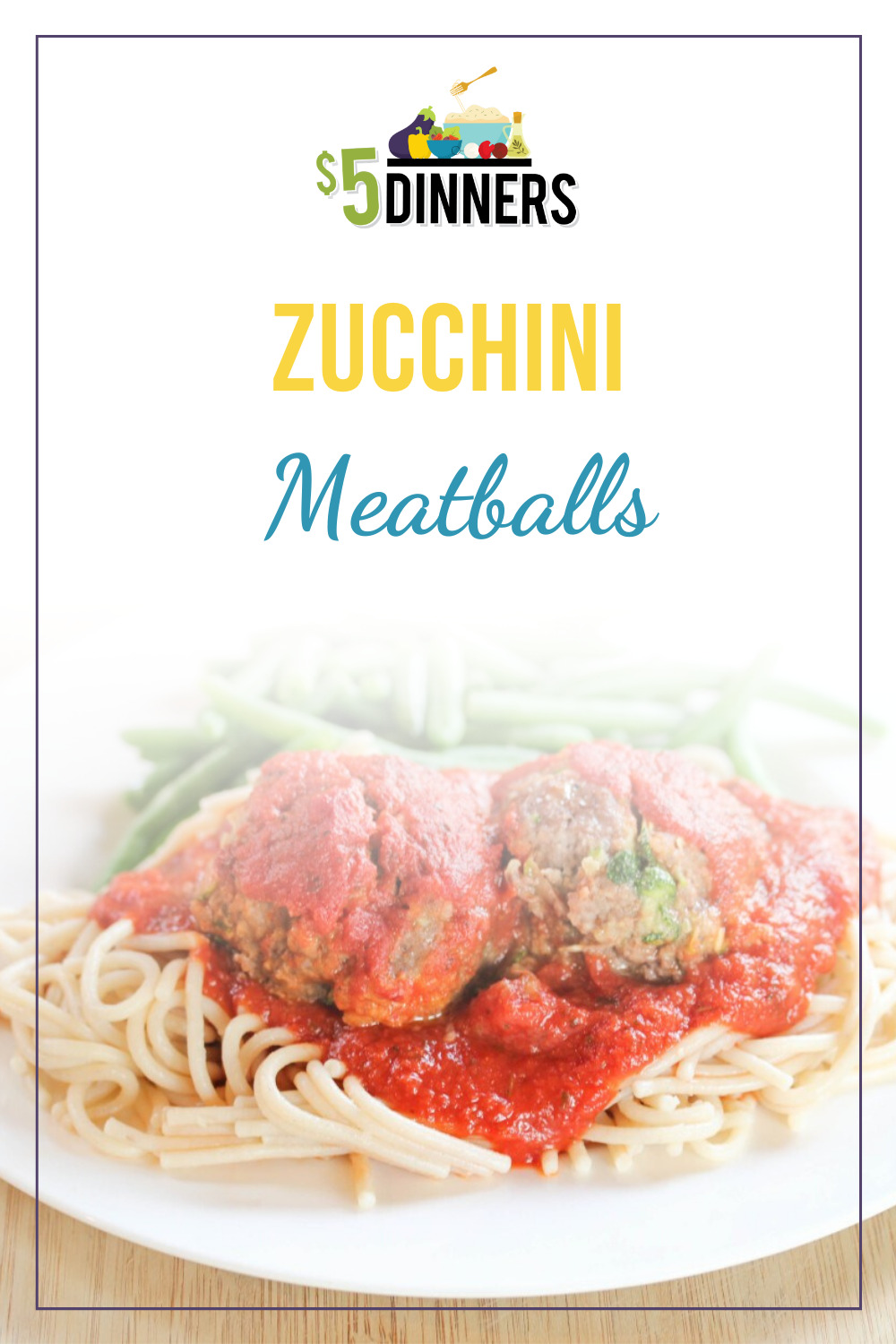 Summer is upon us. (Maybe, I did see a ton of sweater and coat comments in my FB feed over the weekend from my friends up north.) One of the things that I love about summer is the fresh produce, farmer's market and being able to get great prices on fruits and veggies throughout the summer. One veggie in particular is usually easy to find at super low prices…zucchini. Zucchini is super easy to grow, and is often in abundance, hence the low prices. I once visited a farmer's market in NYC, 2 years ago I think!, and the stack of zucchini was priced at $.99/lb. That's CHEAP for NYC prices, and it wouldn't be unusual to find it as low as $.49/lb in other parts of the country. If I had to "pick a price," I wouldn't pay more than $.79/lb for zucchini in the summer…and stock up when you see it any lower than that.
Zucchini is an easy veggie to stock up on because you can shred it and freeze it. It's perfect for baking bread, and also for using in these meatballs! (Especially if you have to sneak in the veggies to your kiddos' diet!)
And a few other fun Meatball Recipes
The ultimate weeknight dinner!

Finely chopped mushrooms mixed into your next batch of meatballs!

A delicious one plate dinner. A kid-friendly one plate dinner. A mom-approved one plate dinner.

And now we can add these to the list…I present you with Zucchini Meatballs.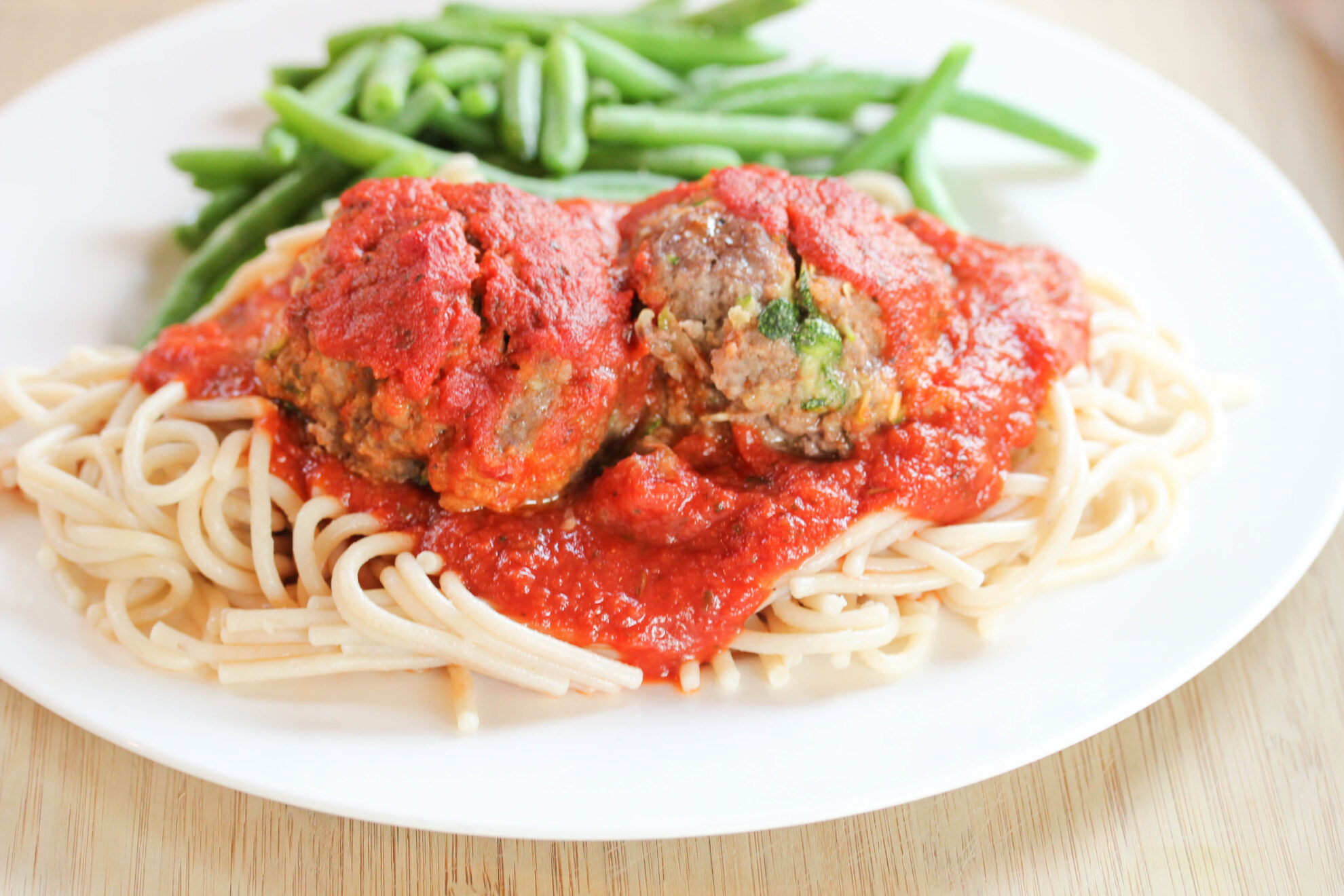 The best way to sneak veggies into your next dinner!
Ingredients
1 1/2

lbs

ground beef

1

medium

zucchini, shredded (about 1 1/4 cup)

1

egg

1/2

cup

bread crumbs (homemade or store bought)

1

tsp

Italian seasoning

1

tsp

salt and pepper

1/2

cup

spaghetti sauce, to top meatballs

Pasta & Sauce

Favorite veggie side, we had green beans!
Instructions
Preheat oven to 350.

In a large mixing bowl, combine the ground beef, zucchini shreds, egg, bread crumbs, Italian seasoning, salt and pepper.

Form into large meatballs, mine were about 1 1/2 to 2 inches in diameter and I made 16 meatballs.

Place into a glass baking dish (I used a smaller 7x11 glass dish, what you see above).

Then top each meatballs with a little pasta sauce.

Bake the meatballs in the preheated oven for 25-30 minutes, or until cooked through. Cooking time will vary depending on size and thickness of the meatballs.

Cook the pasta as directed.

Prepare veggies.

Serve Zucchini Meatballs over pasta and sauce with side of veggies.