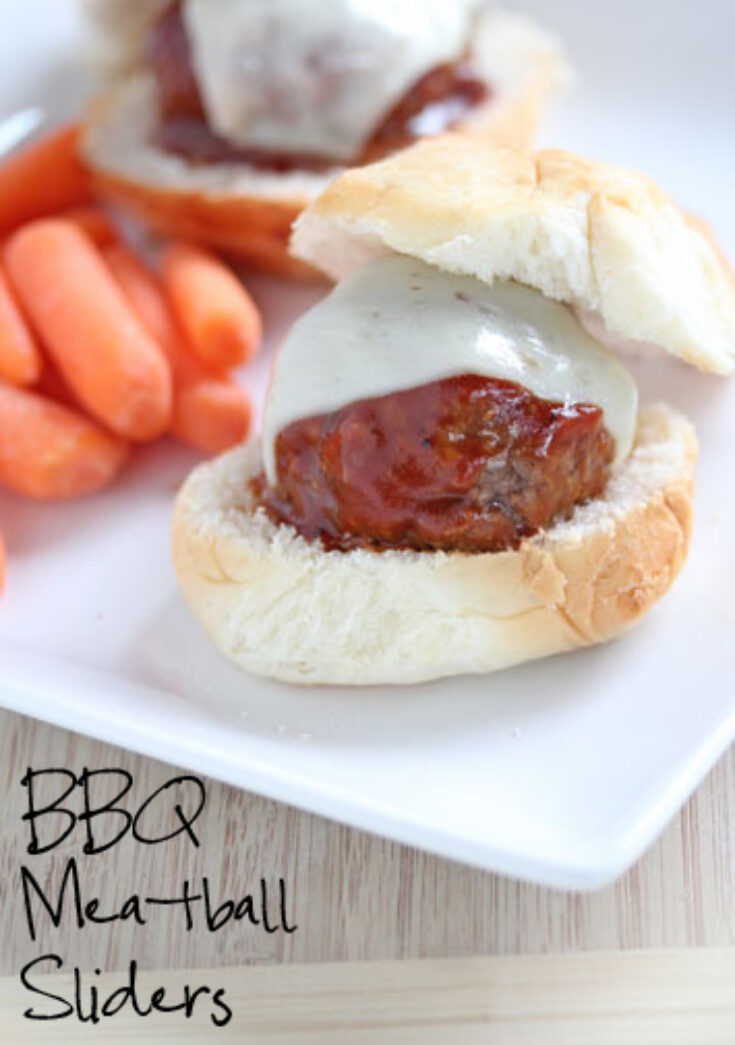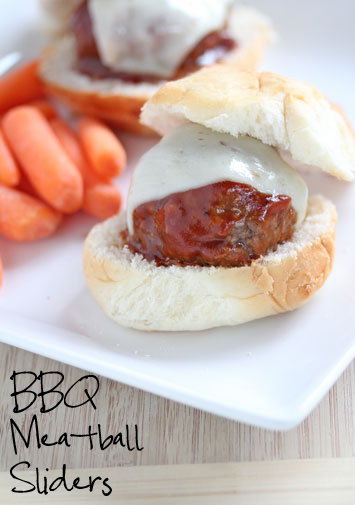 So this is my first "set" of meatballs since moving to Texas. And I thought making BBQ style ones would only be appropriate…seeing as how there is a BBQ joint on every second corner around here. (At least it seems that way!)
I had some dinner rolls I'd picked up "on special" and some meat in the freezer.
These sliders would be perfect alongside my Spicy Calico 15 Beans…and would be devoured during your next football viewing party!
I decided to make these in the oven and here's why…I'd thought about making them in the slow cooker, but slow cookers have a tendency to "burn" BBQ sauce…so I opted for the oven method instead. The process is simple…form your meatballs, douse them in BBQ sauce and bake until cooked through.Assemble them hot outta the baking dish and serve warm.
We enjoyed these with baby carrots ($.99 for organic bag at Sprouts!) and some fresh pineapple (also on sale at Sprouts!). I made a large pan full because we were hosting my sister and brother-in-law for dinner. This many meatballs easily would serve 8 people, as we had leftovers!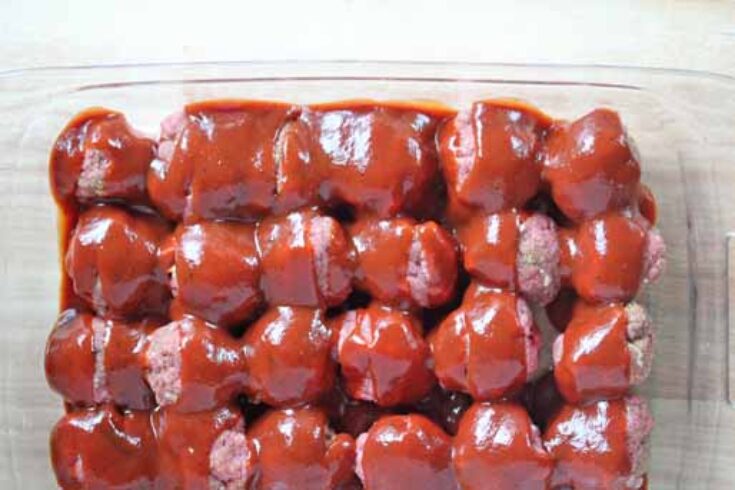 Meatballs ready to go into the oven.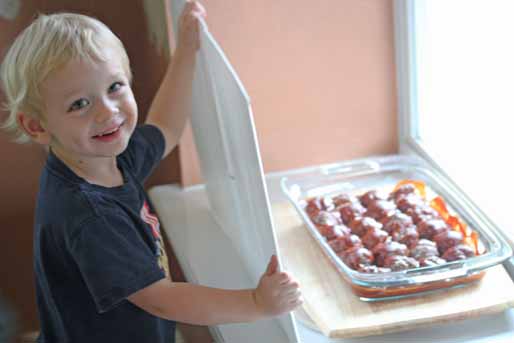 Tyler helping me with the reflector board. (A little about Food Photography. And more Food Photography Tips and Links.)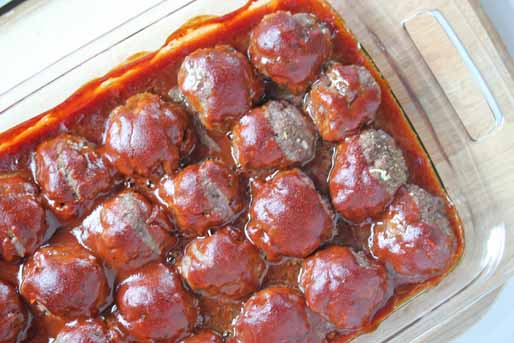 Hot outta the oven meatballs!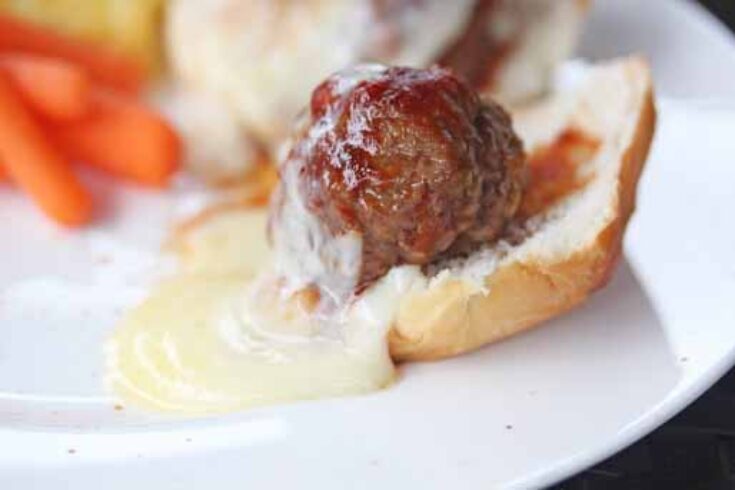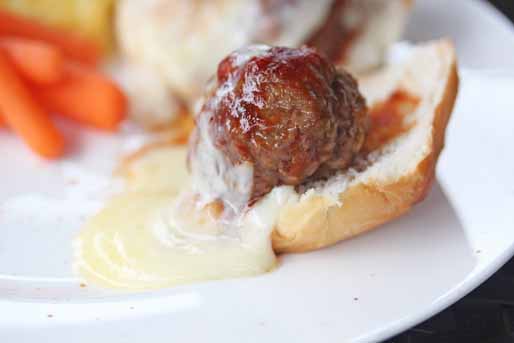 And this unruly slider did just as it was supposed to…SLIDE 😉 (So maybe he wasn't being so unruly?! Hmmm.)
Bon Appetit!
The ultimate weeknight dinner!
Ingredients
1 1/2

lbs

ground beef

1

egg

1/2

cup

Italian seasoned breadcrumbs

Salt and pepper

1

cup

BBQ sauce

16

dinner rolls, or small buns

4

slices

provolone, cheddar or Swiss cheese, cut into quarters

Side dish, such as baby carrots, fresh fruit or Spicy Calico 15 Beans
Instructions
Preheat oven to 350.

Make meatballs by mixing the ground beef with the egg, bread crumbs, and salt and pepper. Form into 1 to 1 1/2 inch balls and place into a glass baking dish. Drizzle the BBQ sauce over the meatballs. Bake in the preheated oven for 30 to 35 minutes, or until cooked through. (Cooking time may vary depending on size of the meatballs.)

Once cooked, place single meatball onto dinner roll and top with quarter slice of cheese. (Heat in microwave if heat from the meatball doesn't melt the cheese.)

Serve BBQ Meatball Sliders with favorite sides.