Remember how I got all this fabulous summer squash from a farmer's stand two weeks ago?  That afternoon I chopped it all up and froze it…so that later I can make a zucchini soup and/or stew.
I tossed in some carrots and celery to the plastic containers, so that all I would have to do is take out the veggies, toss them in some homemade chicken broth on the stove, and Voila!
Soup!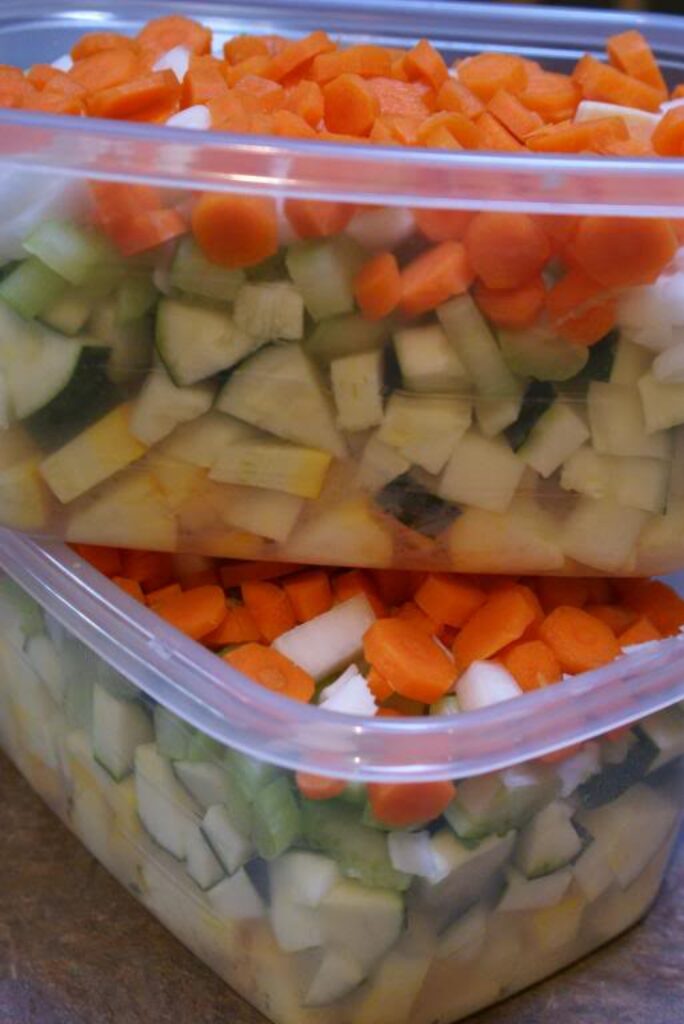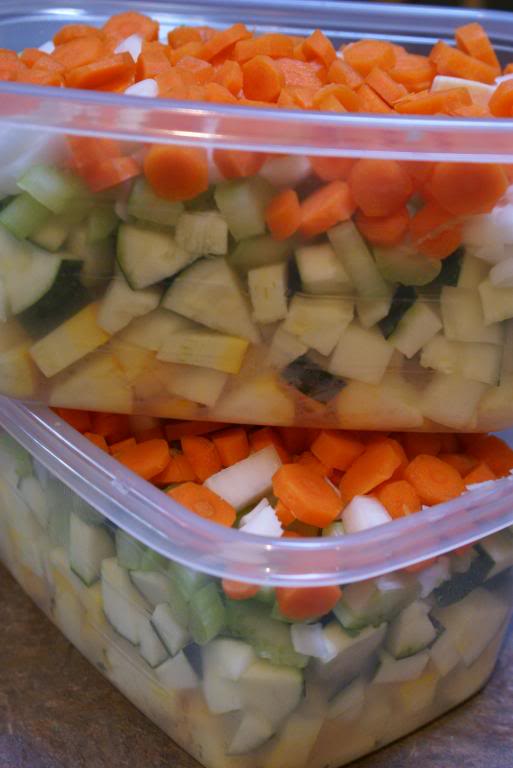 Is it crazy that I am already thinking ahead to when baby arrives…in late November!  I'm working up a plan to do some "batch cooking" and get some cooked meats and side dishes into the freezer…so I can keep on making $5 meals once Baby Boy #3 arrives!
If you've got a favorite "freezable" side dish, muffin, loaf bread or freezer meal recipe, please leave the link in the comments section!  I'm starting a list of things to prep to stash away post-baby!  Thanks!!!