If you're looking to learn how to use up zucchini, you're in the right place!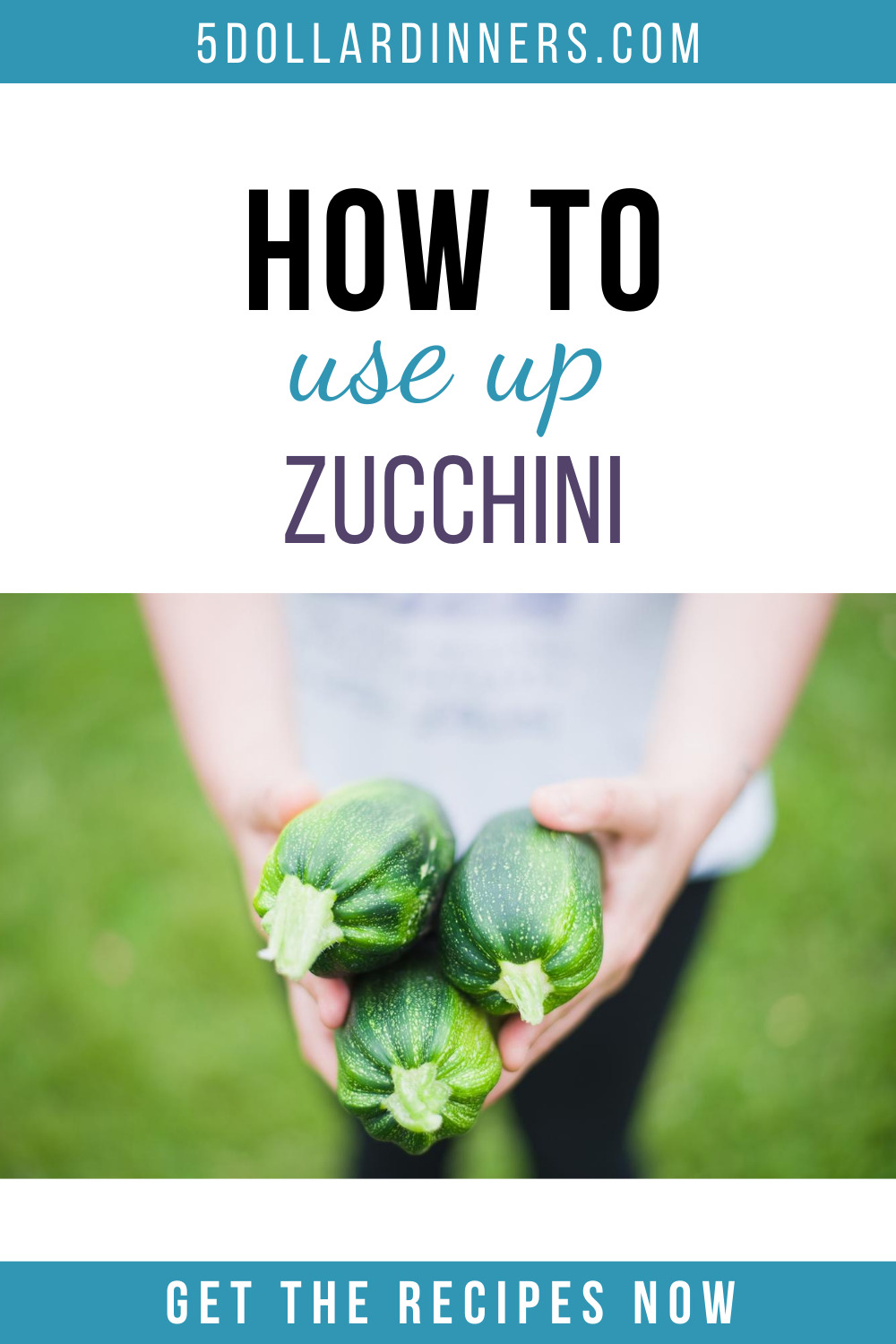 I stopped at the farmer's market this afternoon. Hadn't been in a while!
The loot…it's not much, just gigantic!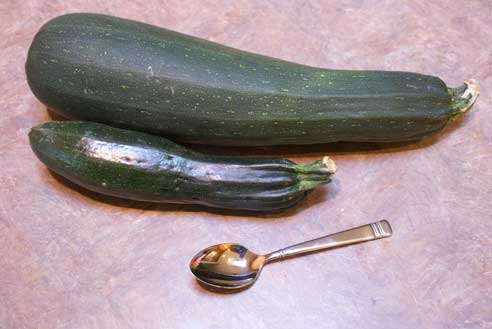 No, I did not buy the spoon at the farmer's market! That's a cereal spoon.
These 2 zucchini…the gigantic one. And the regular size one.
$2.
What on earth am I to do with such a large zucchini???
I cut it into thirds.
1/3 shredded for zucchini bread. Yielded 4 cups.
1/3 diced for chunky zucchini muffins. Yielded 4 cups.
1/3 cut into chunks to freeze and drop into smoothies. Yielded 16 chunks.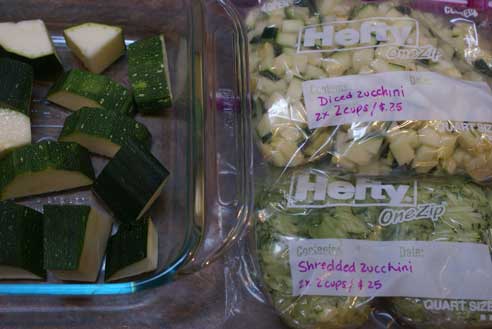 And into the freezer went the gigantic zucchini.
The other we ate with dinner tonight. Just $.50 for that "little" zucchini!
Oh, and I snuck away to NYC yesterday for a quick day trip to do some cookbook business and a fun radio show…and check out this great price on homegrown zucchini at the farmer's market down near 19th St. You can find great deals in the Big Apple. More on my trip soon!
Below you will find my favorite zucchini recipes!