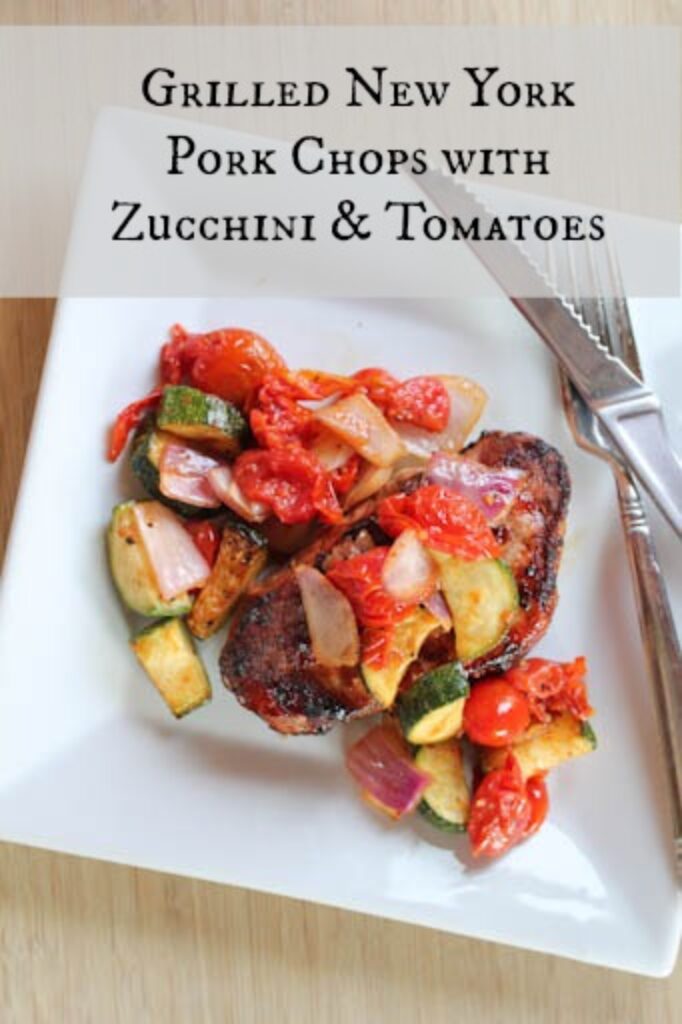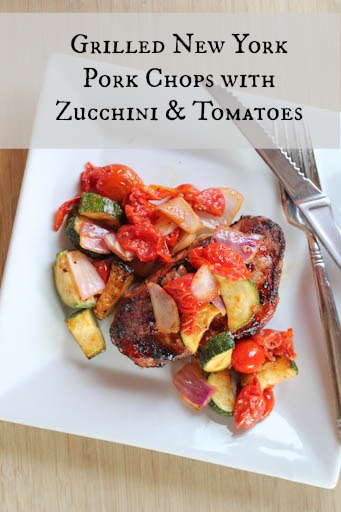 A few weeks ago, I was challenged by the National Pork Board to come up with a pork chop recipe for under $10…easy peasy! But what surprised me was that I had to use a New York Pork Chop. A New York Pork Chop??? What in the world is a New York Pork Chop? Sounds kinda like a steak to me. Well, I then learned that pork chops have recently been renamed…and that my wonder about the new identity and nomenclature was not unfounded. I hadn't heard about the new names…and hadn't noticed any changes on the packaging at my grocery store. But you better believe, I'm on the lookout for the new labels. Here's the breakdown…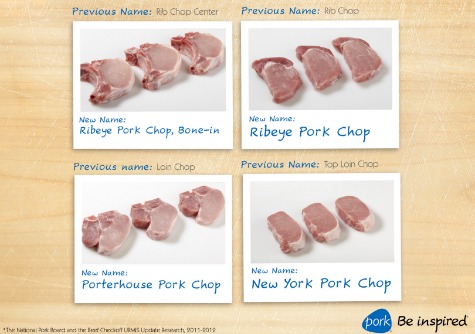 While shopping for pork at the store, keep an eye out for labels featuring the new pork cut names that match the names of popular cuts of beef or steak. This will for easier identification and preparation of pork chops, so you can select and prepare juicy, tender and flavorful pork this grilling season.
I found some Top Loin Chops New York Pork Chops at the store and set out for the challenge. I chose to go with some super inexpensive summer veggies to grill alongside the pork chops, keeping it all under $10. Boom!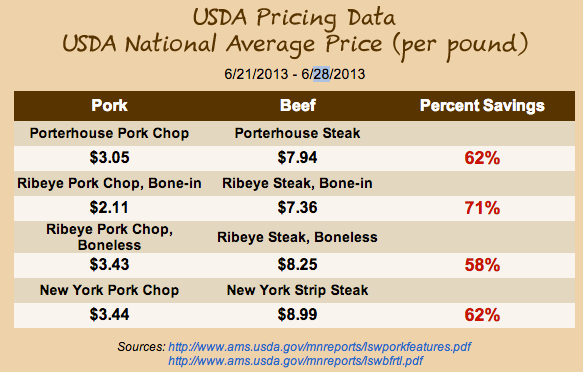 Also, here is a price per pound breakdown and comparison to the beef counterpart. These prices will be updated again on Monday. And of course, be on the lookout for loss leader prices and hot sales on pork chops at your grocery stores.
Ingredients
4

New York (top loin) pork chops, about 1-inch thick

8

oz

cherry tomatoes, OR grape tomatoes

2

zucchini, cut into 1-inch chunks

1

red onion, cut into 1-inch chunks

2

Tbsp

olive oil

Salt and pepper, to taste

Seasoned salt
Instructions
In a large bowl, toss tomatoes, zucchini, onion, olive oil, and salt and pepper to taste. Set aside.

Prepare a grill to medium-high heat and lightly oil the grate. Season pork with seasoned salt and grill until internal temperature reaches 145 degrees F, about 4 1/2 minutes per side.

Place the vegetables in a grill basket and grill, turning or tossing occasionally, until crisp-tender and lightly charred, 8 to 10 minutes. Remove chops from grill and let rest 3 minutes. Remove vegetables and cover to keep warm while chops rest.

Serve the chops topped with the grilled vegetables.
Have you heard about the new pork chop names? Does your favorite steak cut match your favorite pork chop?