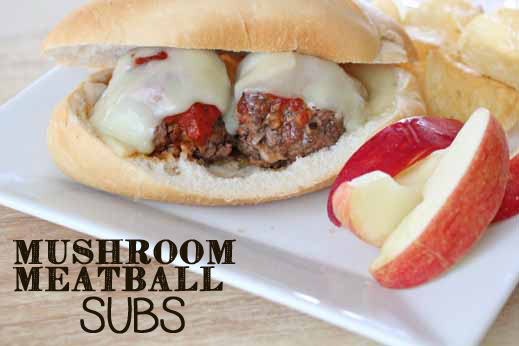 Finely chopped mushrooms mixed into your next batch of meatballs.
Seriously. You've GOT to try it. Adore the flavor that the mushrooms add to the meatballs…and these mushroom-meatballs are perfect on a sub with a side of chips and fruit.
(And…the boys had no idea. Not that I was trying to sneak the mushrooms in. But they've been known to pick at things that "don't look like normal"…but these passed the test at our table!)
You can find the complete recipe over on the Mushroom Channel blog…enjoy y'all!!!