With rising grocery prices and more inflation looming, here are tried and true, budget friendly recipes that we call "inflation proof!"
We are all feeling the pinch at the grocery store right now.
Personally, I've started buying less beef, adding in more "rice and beans" kinds of meals, and focusing more on homemade snacks and treats (vs. the more expensive convenient snacks.) While that does mean more time baking, it means less money spent at the grocery store.
Here's a look at the Consumer Price Index increases, as shared on Fox News in early December 2021…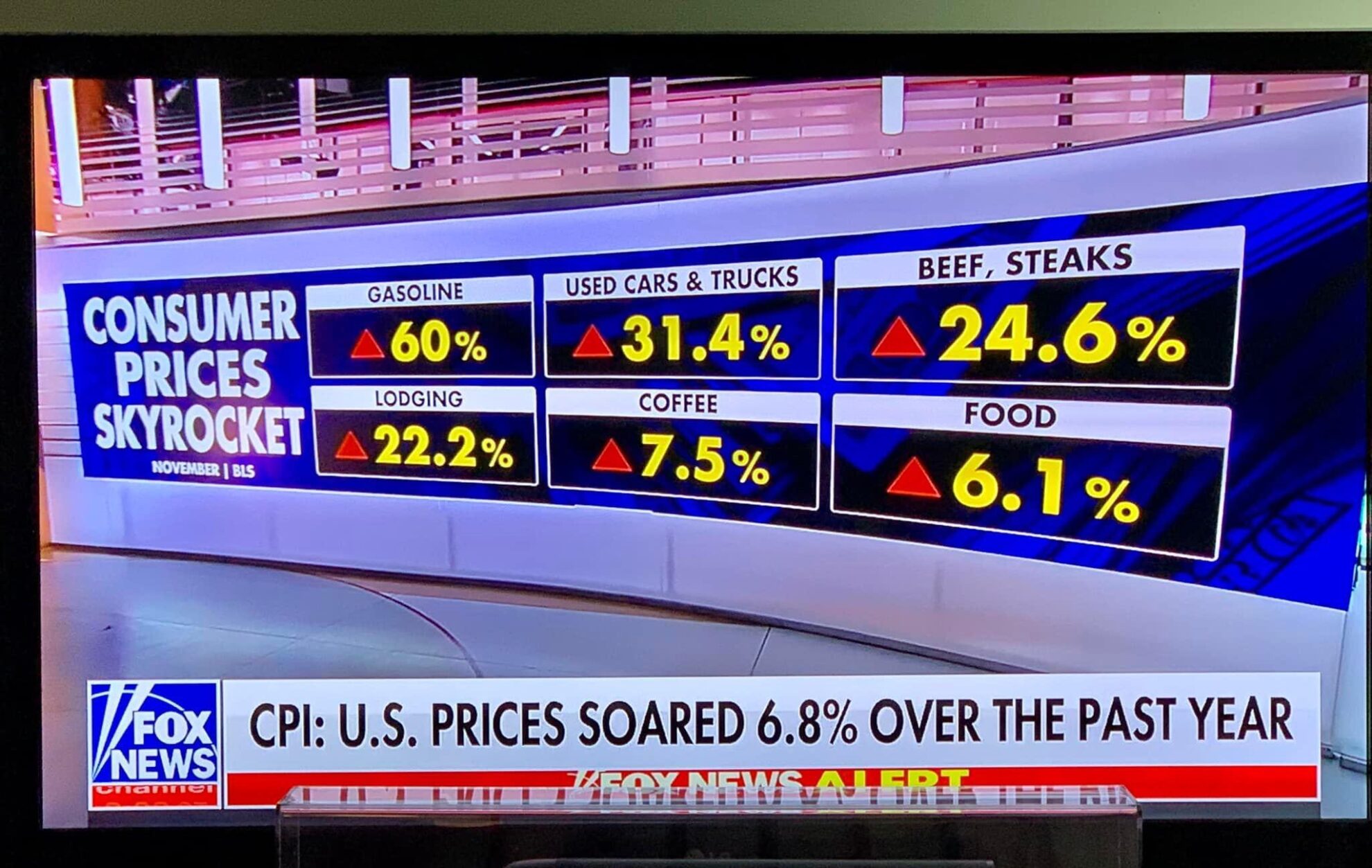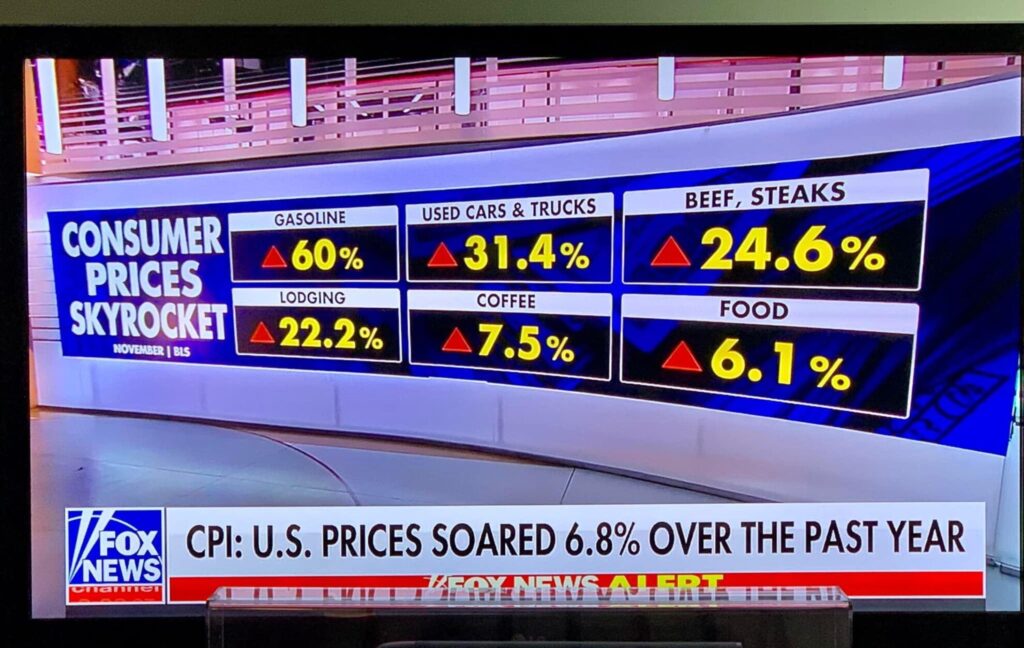 (I think the worst of this is the coffee price going up – LOL – kidding not kidding)
With that increase in cost of beef…you can see why I'm buying less of it right now. It also means that I'm hunting down any sales and markdowns for ground beef or beef chuck roast too.
Whatever your approach, it's time to CRACK DOWN AND GET FOCUSED ON OUR FOOD SPENDING.
Why These Recipes are "Inflation Proof"
I spent quite a bit of time deciding on which recipes to include in this list.
22 recipes to try in 2022…that won't break the bank.
22 because…2022.
And it's almost enough to try 2 new recipes a month. Seems like just the right balance.
If you really need to make drastic cuts to your grocery budget, then I suggest having at least 2 rice and bean style meals per week. They can cost as little as $2-$3 for a meal for 4 people. So you can see what an impact these kinds of meals can have in reducing your grocery spending.
And rice and beans meals don't have to be boring and bland! You can jazz them up with all sorts of fun flavors! I've included some amazing "rice and beans budget" recipes first on this list, followed by other budget friendly recipes.
Next, I included some popular and yummy vegetarian meals that won't break the bank.
I mixed in some meals with chicken as the base protein – as chicken prices haven't nearly as sharply as the beef prices have.
I did include some hearty and filling ground beef recipes – ones that you can really stretch with the main meal and leftovers.
Finally, I tossed in a pork chop and bacon recipe too!
Other Helpful Tips for Fighting Grocery Price Inflation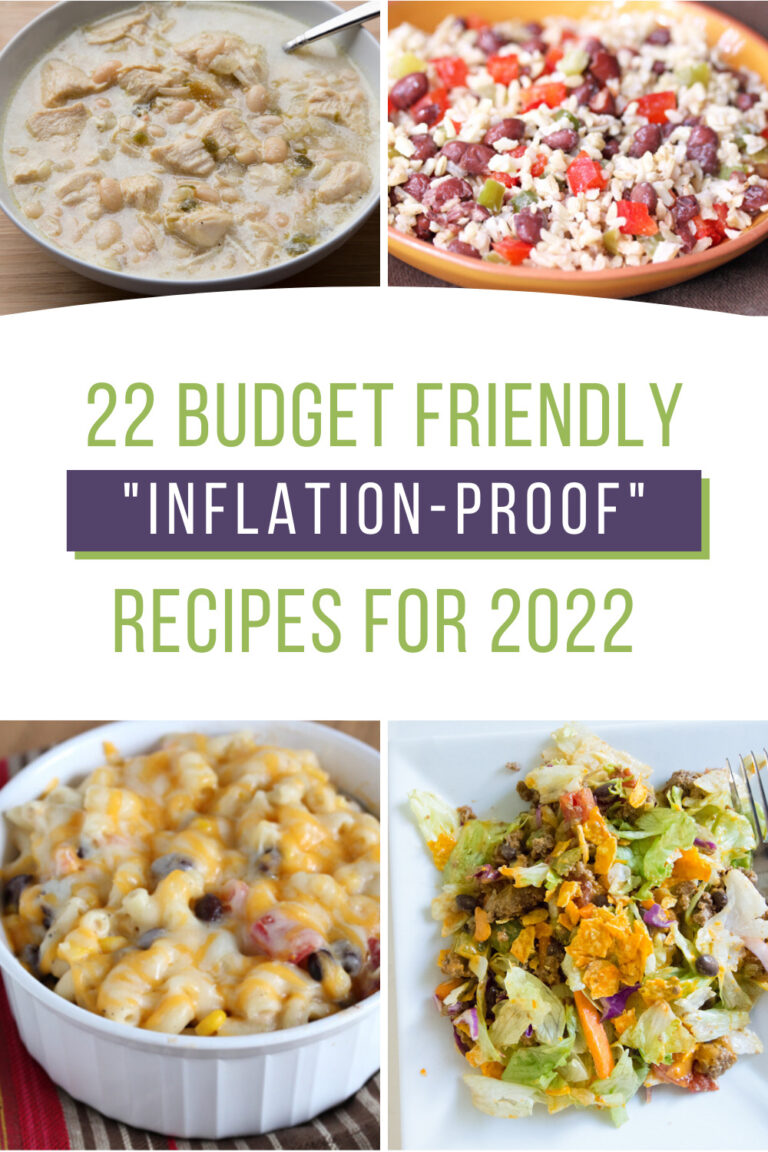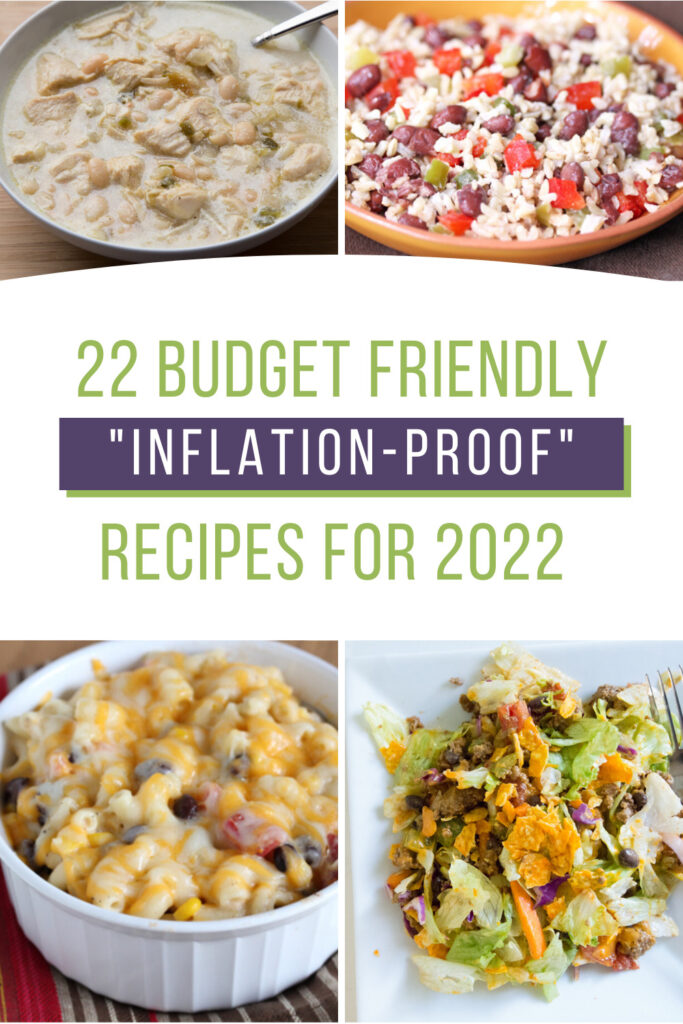 22 Budget Friendly, Inflation Proof Recipes for 2022
22 Budget Friendly, Inflation Proof Recipes for 2022