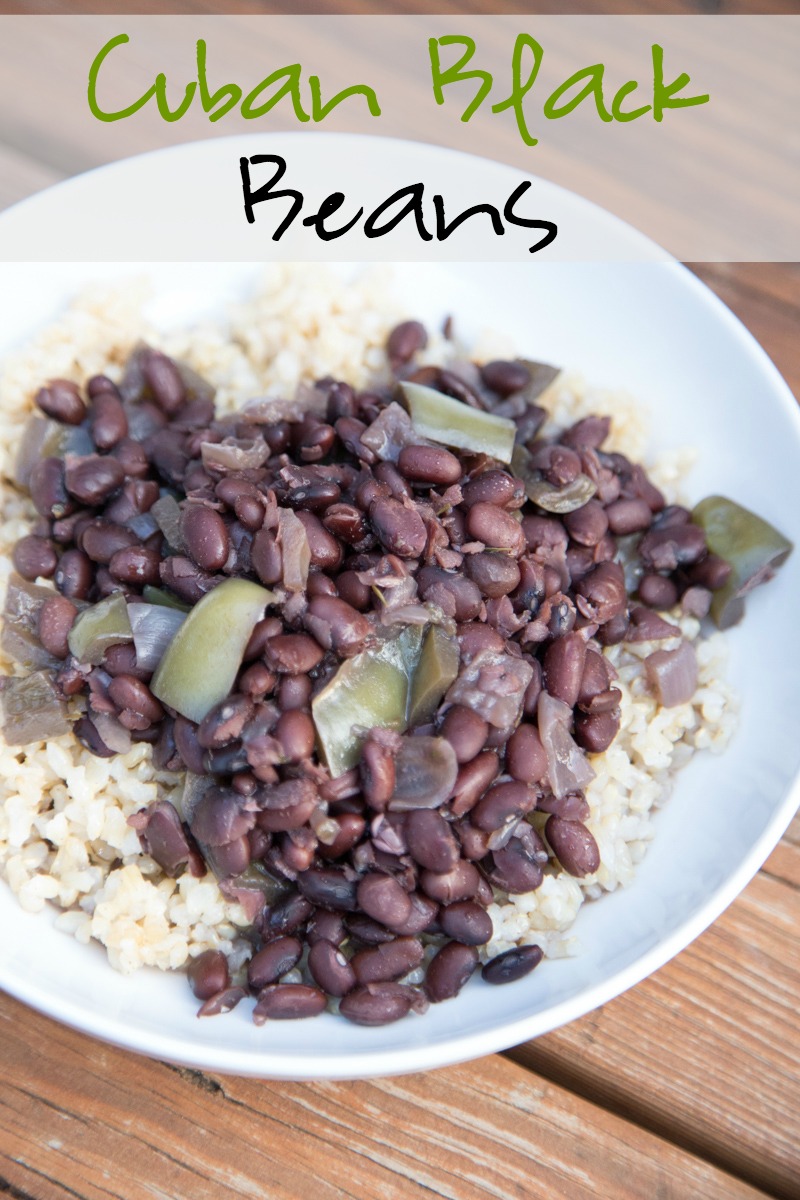 I adore Caribbean food. I'm not sure if it's because I lived in the Caribbean (specifically the Dominican Republic) for 6 years. Or because I love Latin food in general. Or because I love Tex-Mex food. Or because I just love food.
It's probably all of the above…but mainly the Caribbean living part.
I also love rich and flavorful rice and beans meals like this one because they are cheap, hearty and fill up all my boys' tummies.
This recipe cooks the black beans from scratch…because…that's how they cook them in Cuba and the rest of the Caribbean. I would spent at least 10 minutes sorting beans every time I cooked them in the DR. I would find rocks, pebbles, small chunks of dirt and big chunks of dirt. They weren't nearly as 'clean' as the packs of dry beans I find now in the US.
The black beans soak in the flavors from the green pepper, onion, cilantro and Jerk seasoning as they slow cook in a large saucepan or Dutch oven. If you've never cooked dry beans before, check out this how to cook dried beans post.
Yes, you could substitute 4 cans of black beans for the 1 lb. dry black beans…BUT…it's just not the same!
With a recipe like this, you'll have yourself an amazing dinner for "rice and beans" night or "meatless Monday!"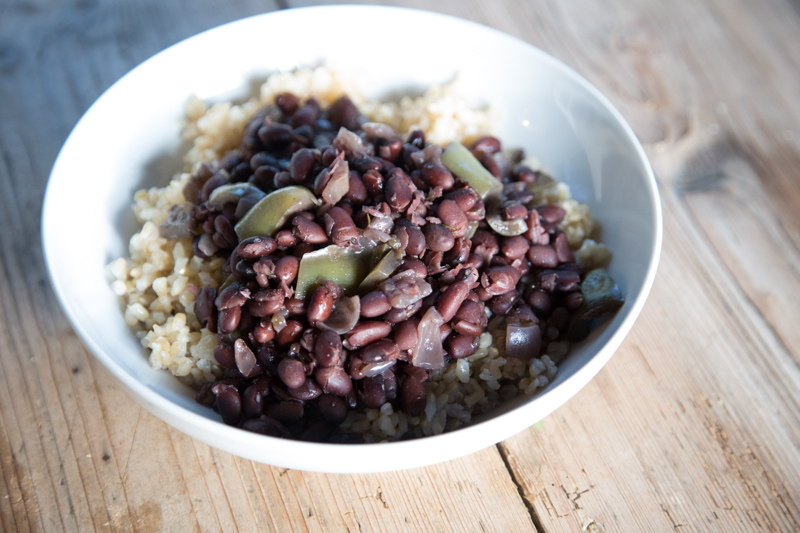 Get more "Rice and Beans Budget Recipes" here.
A delightful "beans and rice budget" meal!
Ingredients
1

Tbsp

olive oil

1

small

red onion, finely chopped

1

small

green bell pepper, seeded and chopped

2

tsp

minced garlic

1

Tbsp

Caribbean Jerk seasoning (or less if you don't want any kick at all)

1

lb.

dry black beans

2

cups

chicken or vegetable stock

4

sprigs

fresh cilantro

1

Tbsp

white vinegar

1

Tbsp

brown sugar

Salt and pepper to taste

Brown or white rice, as side dish

Fresh veggies, as side dish
Instructions
In a large saucepan, heat the olive oil and saute the chopped red onion, chopped bell pepper, minced garlic with the Jerk seasoning for 4 to 5 minutes. Stir in the dry beans, chicken stock plus 6 cups hot water.

Bring to bubbling, then float in the cilantro sprigs and pour in the vinegar and brown sugar. Season with salt and pepper and bring to boil over medium heat. Cover and simmer for 1 hour 15 minutes, stirring once or twice. Cook another 15 minutes, if the beans aren't soft yet. Once beans are softened, remove the cilantro sprigs and spoon over rice.

Cook rice, as directed.

Prepare veggies.

Serve Cuban Black Beans and Rice with veggies.