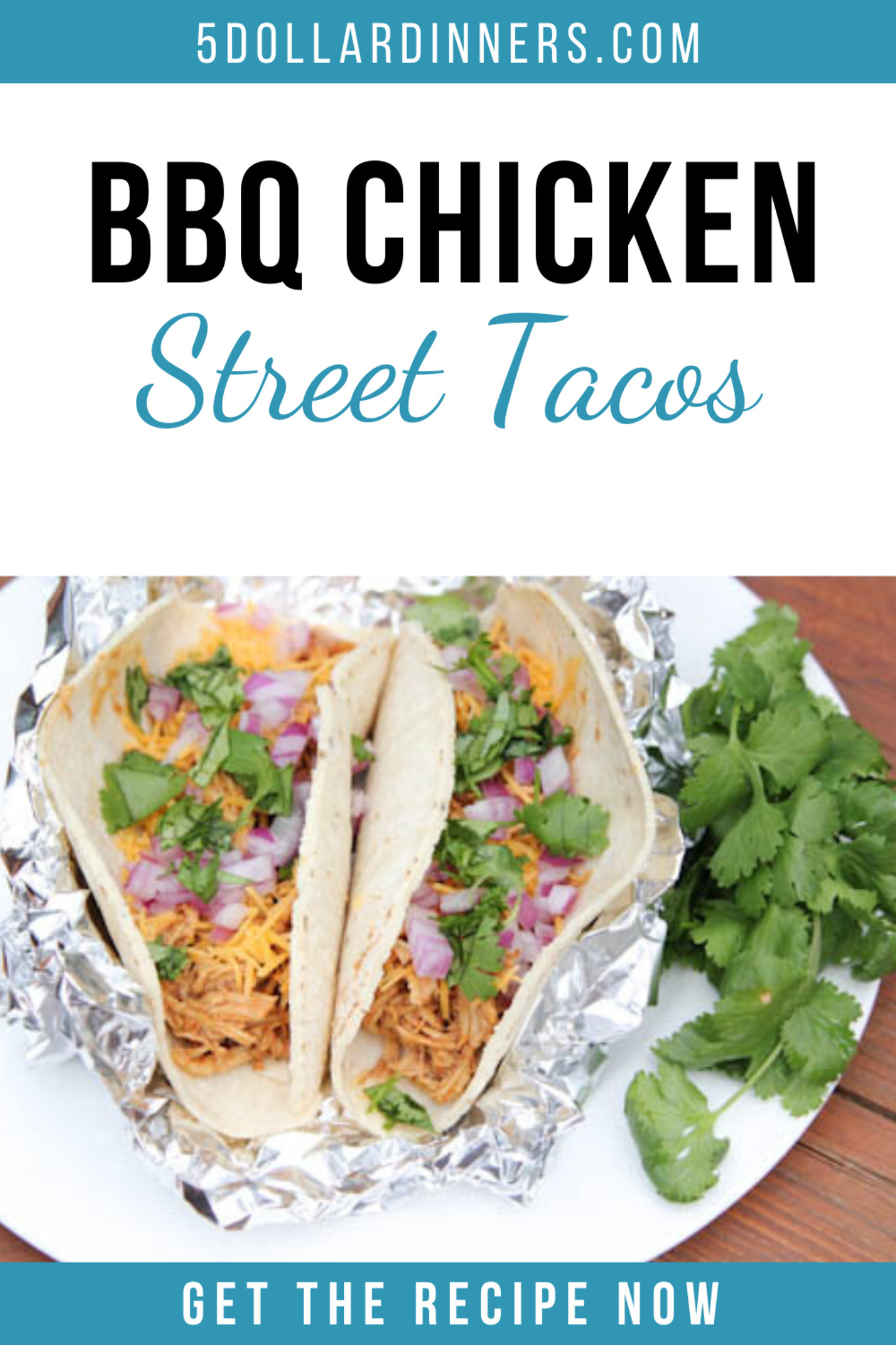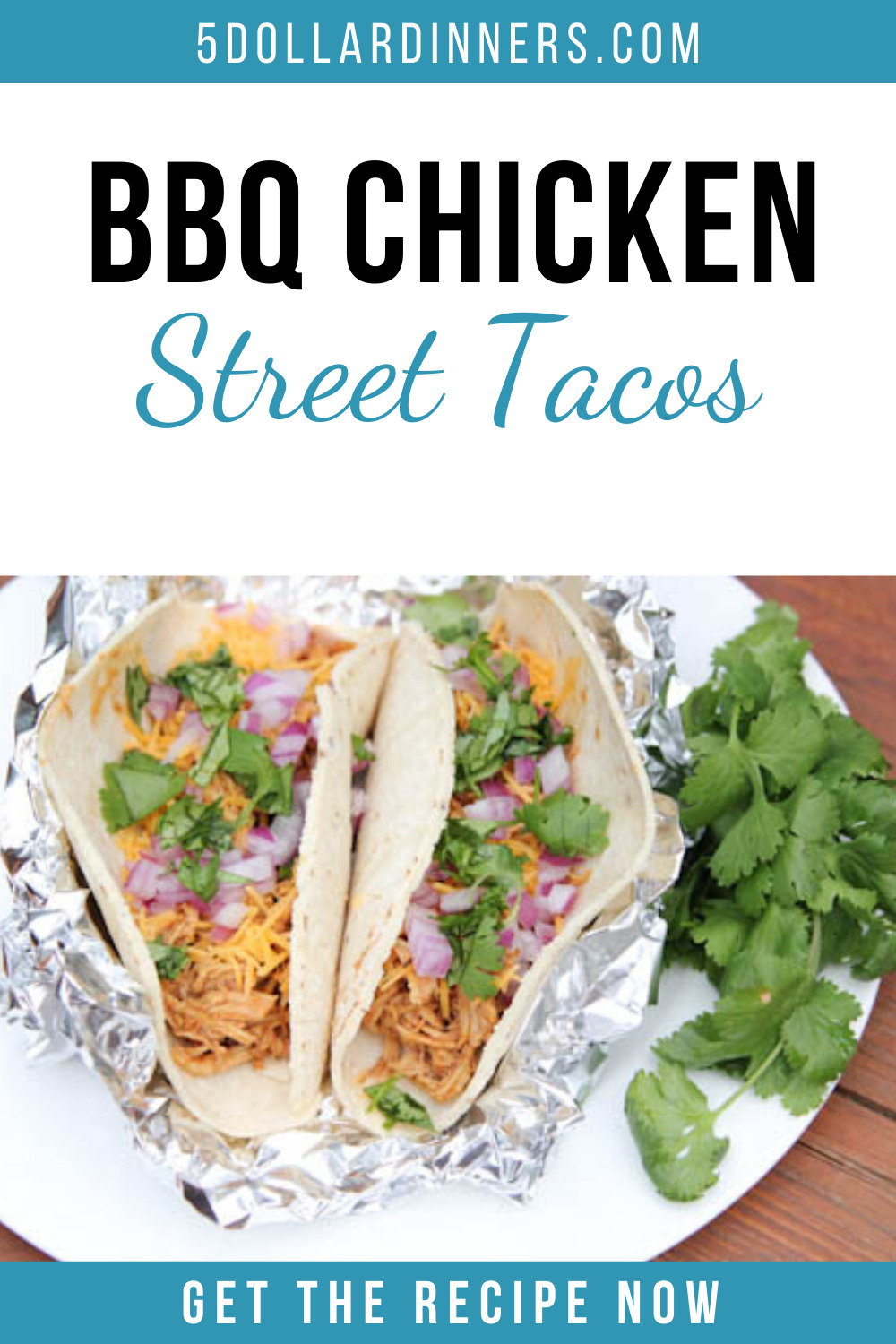 This recipe is featured in the 21 Freezer Cooking Recipes from Costco Meal Plan #5.
This recipe is part of the latest 21 Gluten Free Meals from Costco Plan. Please note the following about the way that the recipe is written below and how it is written in the plan. The recipe below is written for 1 meal. The plan calls for the recipe to be doubled, so I suggest that you cook the chicken and BBQ sauce for both meals at the same time, then you can eat one portion when you cook it, and freeze the other half for later.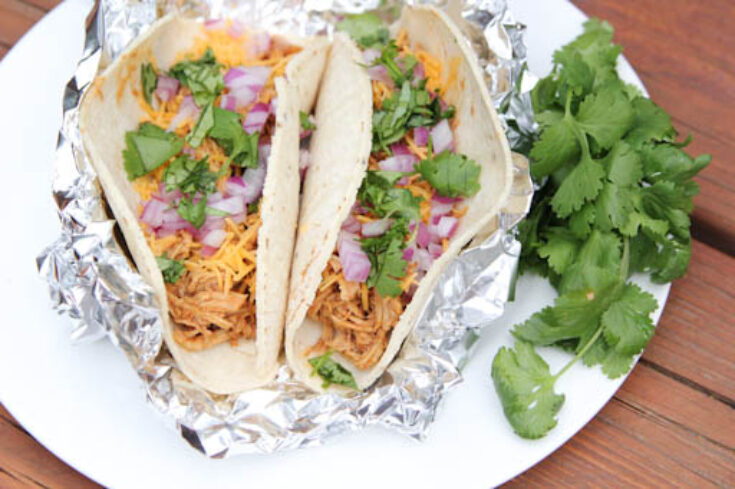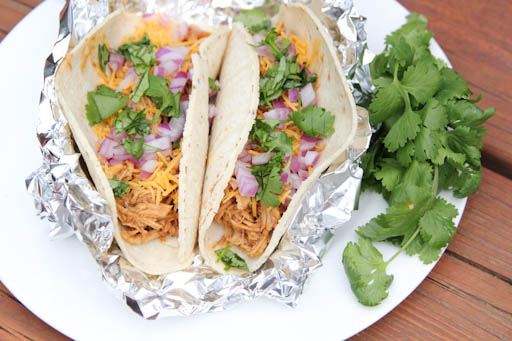 It's my favorite 'CPK pizza flavors' wrapped in a corn tortilla y'all. Ever since the days of traveling through the Miami airport and beelining it to the CPK for this pizza, I've adored these flavor combination…in part because of the flavor, and in part because of the happy memories they bring back from our traveling back and forth to the Dominican Republic.
BBQ sauce – fresh cilantro leaves – red onion – gouda or sharp cheddar.
Seriously, I might start drooling just thinking about these flavors. Combine all these great flavors in a corn tortilla and you've got your next 'Mexican night' dinner. Even though it's not really Mexican food, we can pretend that it is because it's all wrapped in a corn tortilla.
(I tagged this recipe as gluten free, so just be sure your corn tortillas are GF and the BBQ sauce is GF too!)
Recent 'Street Taco' Recipes
I call these recipes 'street tacos' because they use a corn tortilla, which is typical for a street taco or food truck taco.
BBQ Chicken Pizza that inspired these tacos.
Finally, I recommend making extra BBQ chicken in the slow cooker (doubling or tripling), letting it cool and freezing it in a plastic baggie. You can then use it for these BBQ Chicken Topped Potatoes or BBQ Chicken Quesadillas. The recipe below is written for 1 lb of chicken, so feel free to double or triple to make your next BBQ chicken dinner a little faster to prepare 🙂
And really, this is the last thing…the cheese. Let's talk about the cheese for a minute. I used a sharp cheddar shredded cheese because that's what I had on hand, but I think a smoky mozzarella or (if you want to splurge) cut up pieces of a smoked gouda cheese. 🙂
Tangy, melt in your mouth chicken wrapped with a warm corn tortilla!
Ingredients
1

lb.

boneless skinless chicken breasts or thighs

2/3

cup

BBQ sauce

1

small

red onion

finely chopped

Small bunch fresh cilantro

finely chopped

1 cup

shredded cheese

sharp cheddar, mozzarella or preferred cheese variety

12

corn tortillas

Fresh fruit or veggie
Instructions
Place the chicken breast in the slow cooker with the BBQ sauce plus about 1/2 cup of water. (I prefer to add a little extra moisture in the slow cooker when adding BBQ sauce to keep it from burning around the edges.) Set on low and cook for 8 hours. Or high for 6 hours.

Once the chicken is cooked, use a fork or stand mixer to shred the chicken, adding some sauce in to keep all the BBQ flavor with the chicken.

Prepare the onion and cilantro.

Assemble the tacos by loading one (or two, if they are flimpsy and tear!) corn tortilla with the shredded BBQ chicken and the red onion, cilantro and cheese toppings.

Serve BBQ Chicken Street Tacos with fresh fruit or veggies.
Freezer Meal Instructions
Add ingredients to a gallon ziploc bag. Put baggie in the freezer and freeze up to 6 months in fridge freezer or 12 months in a deep freezer. Thaw in the fridge overnight, or a warm bowl of water for about 20 minutes, before adding contents of the baggie to the slow cooker with amount of water listed in the recipe. Set on low and cook for 8 hours. Shred the chicken and make tacos.