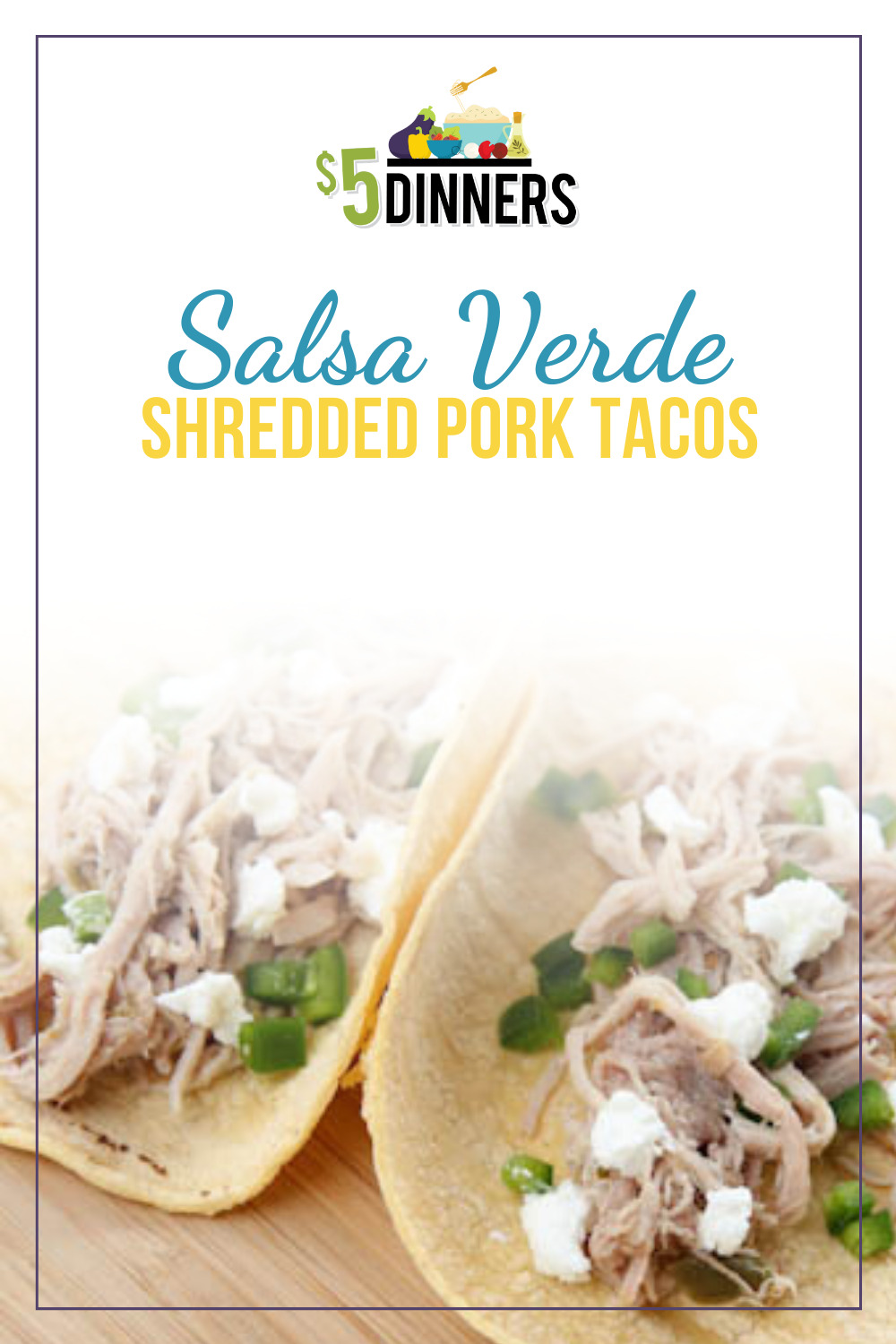 Delish.
That is all.
So these shredded pork were enjoyed by everyone in the family.
Yes…everyone…including the dog…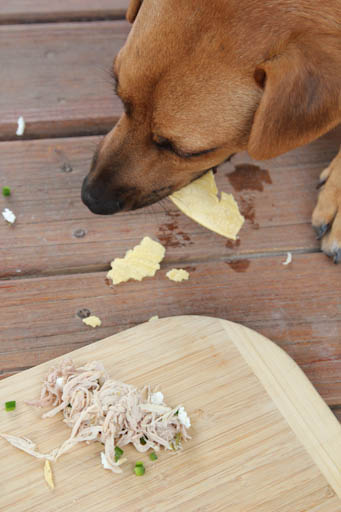 I suppose we could call this a photography hazard…placing the food on the deck floor because that was the best spot with the best lighting…
#DogApproved y'all!
Ha.
This shredded pork was cooked with a few ingredients…garlic powder, ground cumin, green salsa, diced jalapenos and a dash or two of salt and pepper. Really, these had just the right amount of kick without being too spicy for the boys AND the baby. He shoveled the pork right on in and enjoyed it immensely.
I topped Steve's and my tacos with a little diced jalapeno to kick it up a notch, while the boys had theirs with just pork and the tortillas. If we did stars in our family, these would be 7 out of 7. (2 adults, 4 kids, 1 dog!)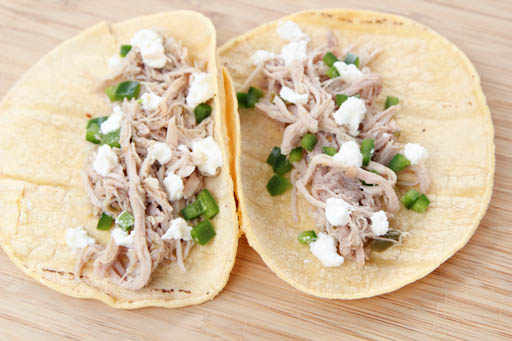 Next time I'm making these (I have another roast in the freezer!), I'm going to top them with a sweet pineapple cole slaw…if it's as great as it sounds in my head (think sweet meets spicy), I'll share the recipe in the next week or two!
(P.S. This shredded pork served us for 2 meals, as the roast I bought was a little over 2 pounds!)
Just the right amount of kick without being too spicy!
Ingredients
2.2

lb.

pork shoulder or blade roast

1

tsp

garlic powder

1

tsp

ground cumin

1 1/2

cups

salsa verde, enough to cover the roast

1

large

or 2 small jalapenos, seeded and diced (or not seeded if you want more heat)

Few dashes salt and pepper

10

corn tortillas

Goat cheese or queso cotija or sour cream

Jalapeos or cilantro or avocado chunks, for topping

Fresh fruit or veggie side dish
Instructions
Place the pork roast into the base of the slow cooker and sprinkle the garlic powder, ground cumin on top. Pour the salsa verde and add the diced jalapenos on top. Season with a little salt and pepper

Set the slow cooker on low and cook for 8 hours.

Once the cooking time is complete, shred the pork with 2 forks and remove from the slow cooker with slotted spoon when ready to serve.

Serve Salsa Verde Shredded Pork Tacos on corn tortillas with preferred toppings.