This Budget Friendly Weekly Meal Plan Will Help You Fight the Rising Grocery Prices & Inflation
As the prices at the grocery store continue to rise, we want to help!
I have a simple 3 step approach to help you fight the inflation and keep your grocery spending in check.
Step 1 – Write a meal plan with budget friendly recipes (See below – we do this part for you each week.)
Step 2 – Write a thorough shopping list before you go into the store. (Click the recipes to see what you need to add to your list.)
Step 3 – Keep track of your food spending! (Sign up for my free weekly email for access to our spending tracker printable PDFs.)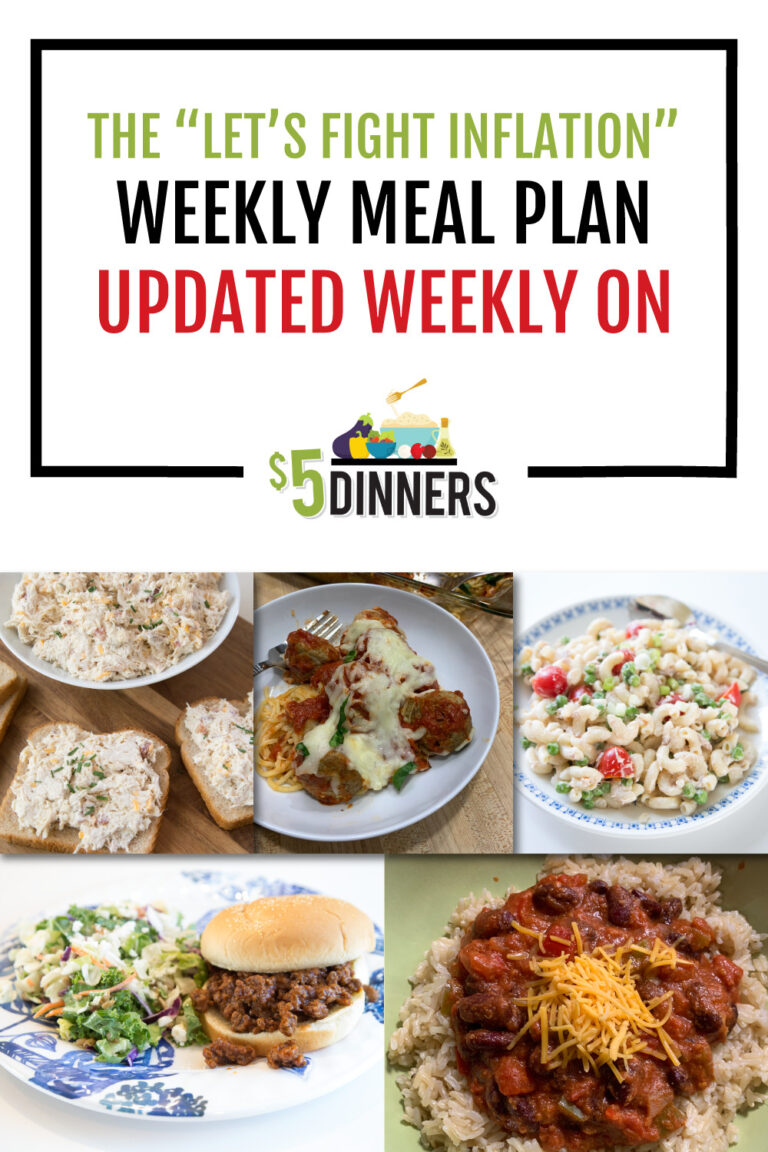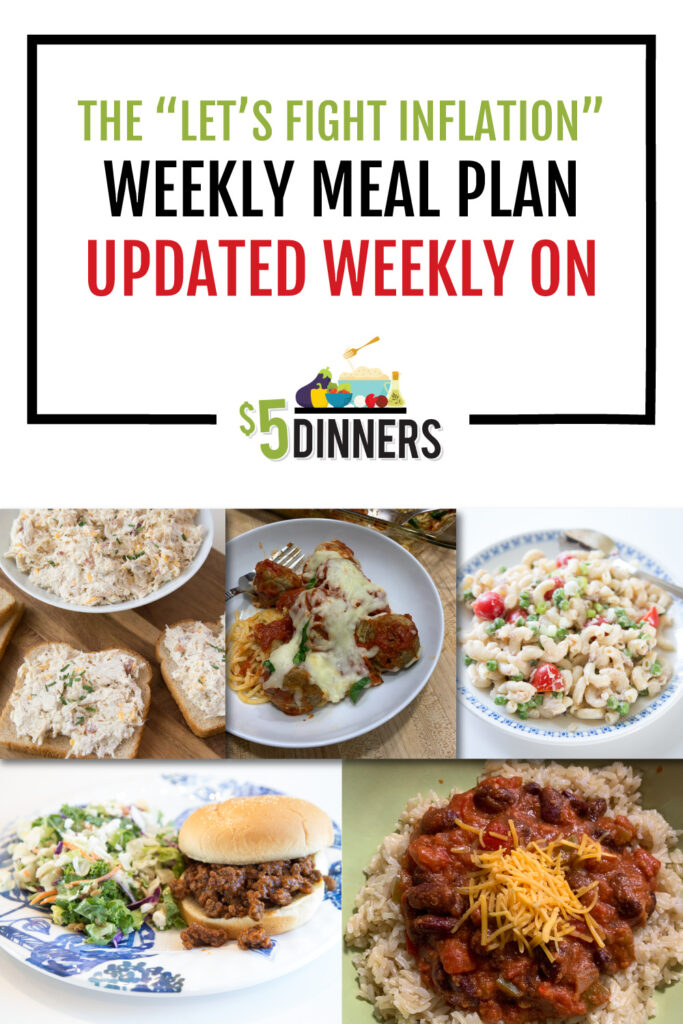 Keep scrolling for the recipes and printable access…also, grab Erin's best selling grocery shopping and meal planning notepads today!
$5 Dinners Recipes for Your Budget Friendly Weekly Meal Plan This Week
Below is a short video explaining how to make this 3 step approach work for you!
More Grocery Savings Resources from Erin & $5 Dinners