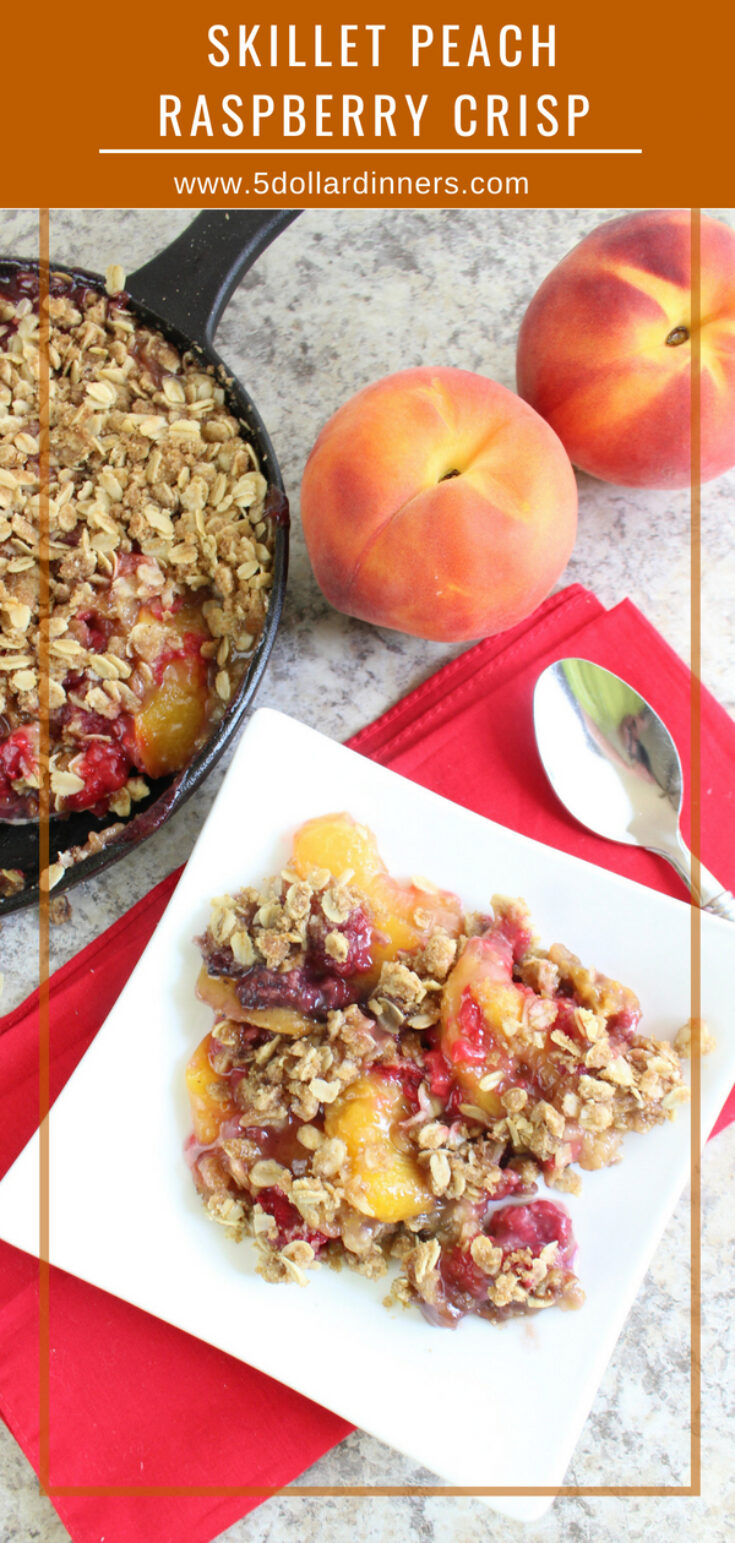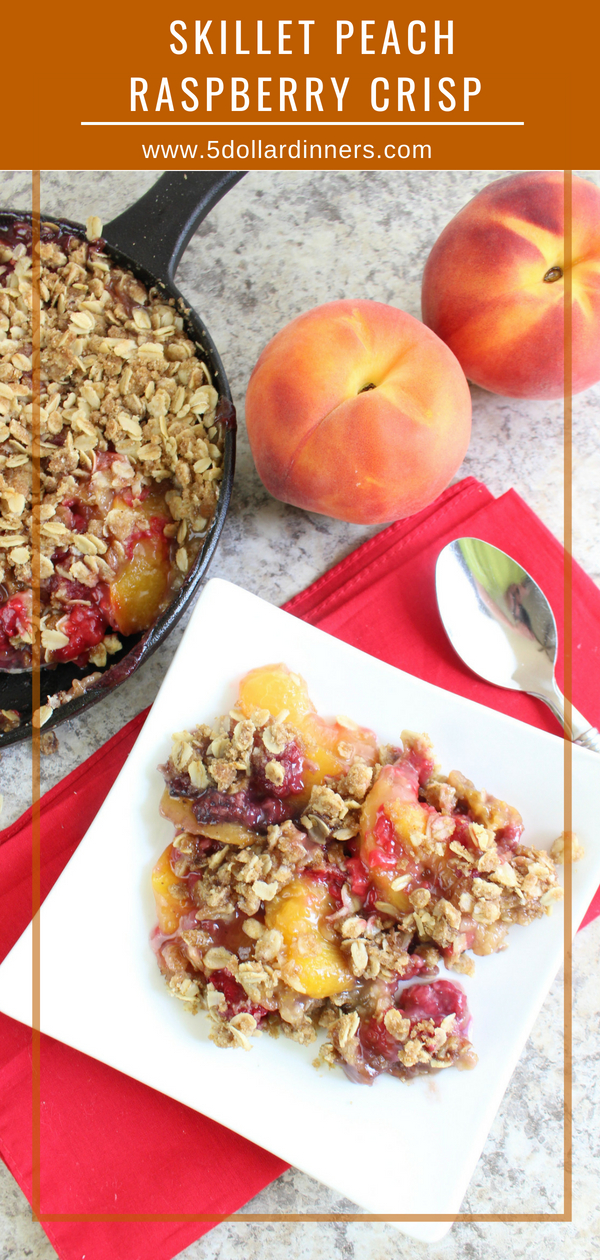 Real quick…
You gotta make this before summer officially ends. (Down here in south Texas, that means I have about 2 more months to make this. LOL)
This is a fabulous summery dessert and you MUST MAKE IT.
Here's how it will look on your countertop…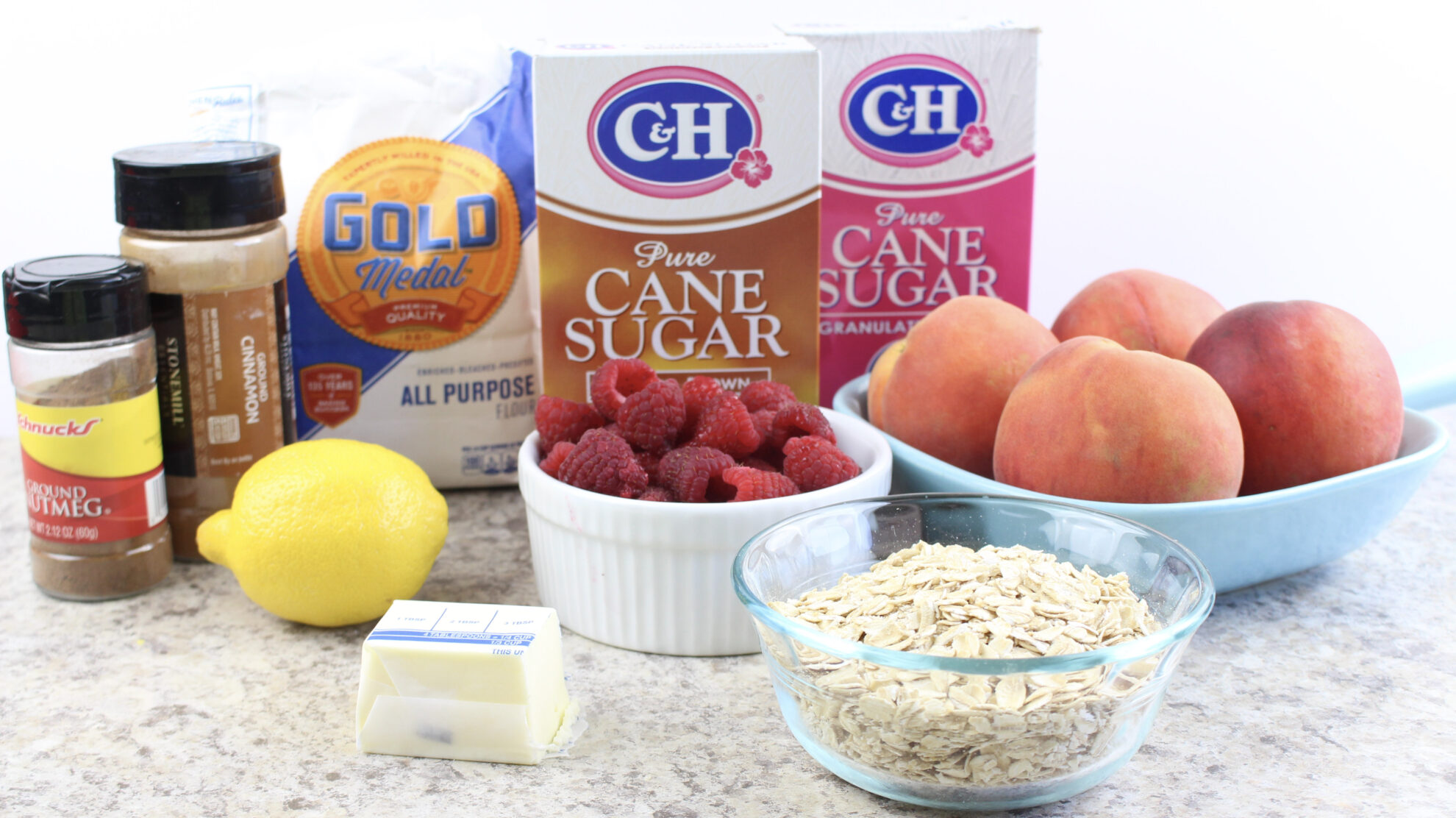 The invitees to this party!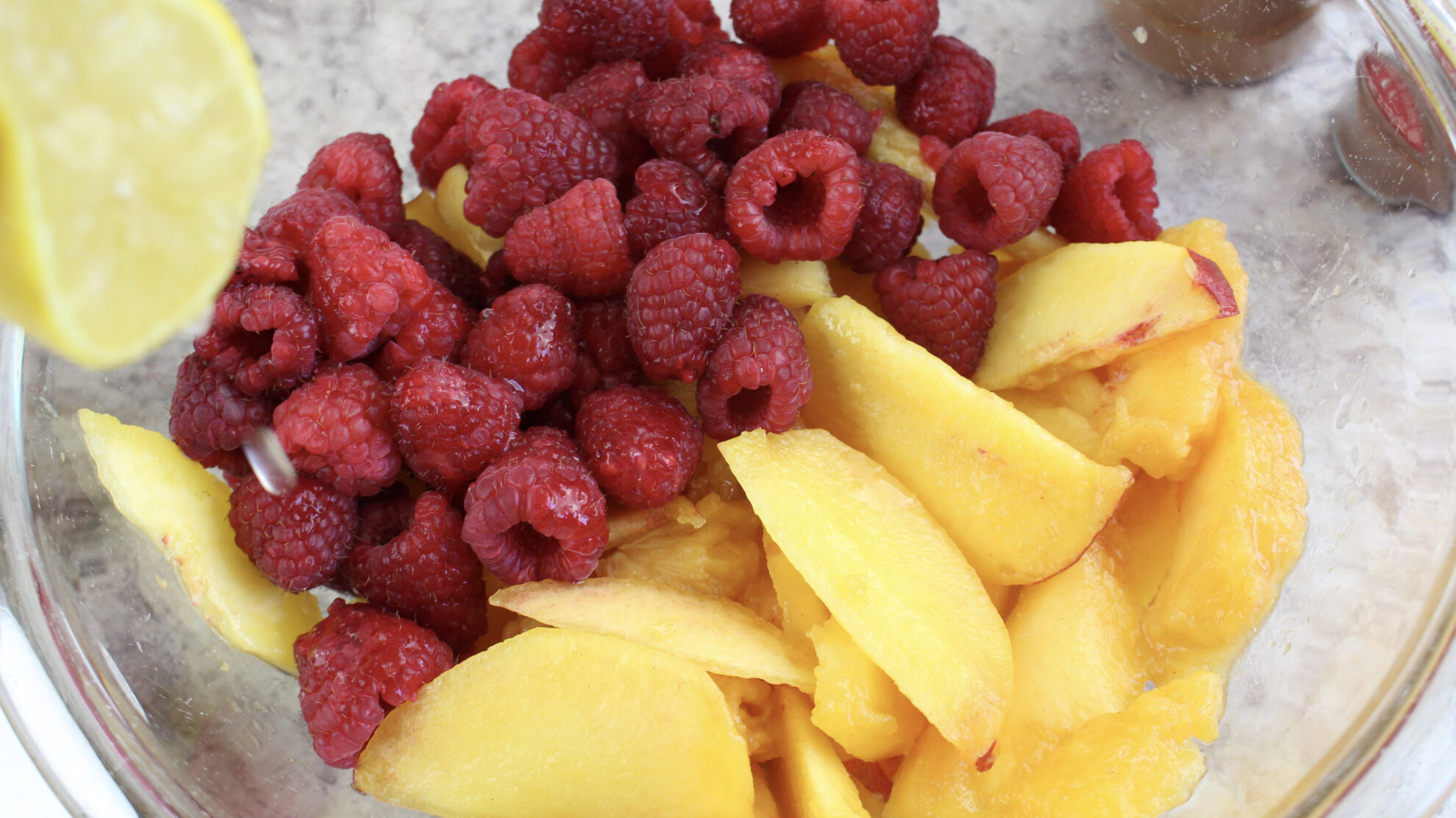 Add the fruit to bowl, and toss with lemon juice.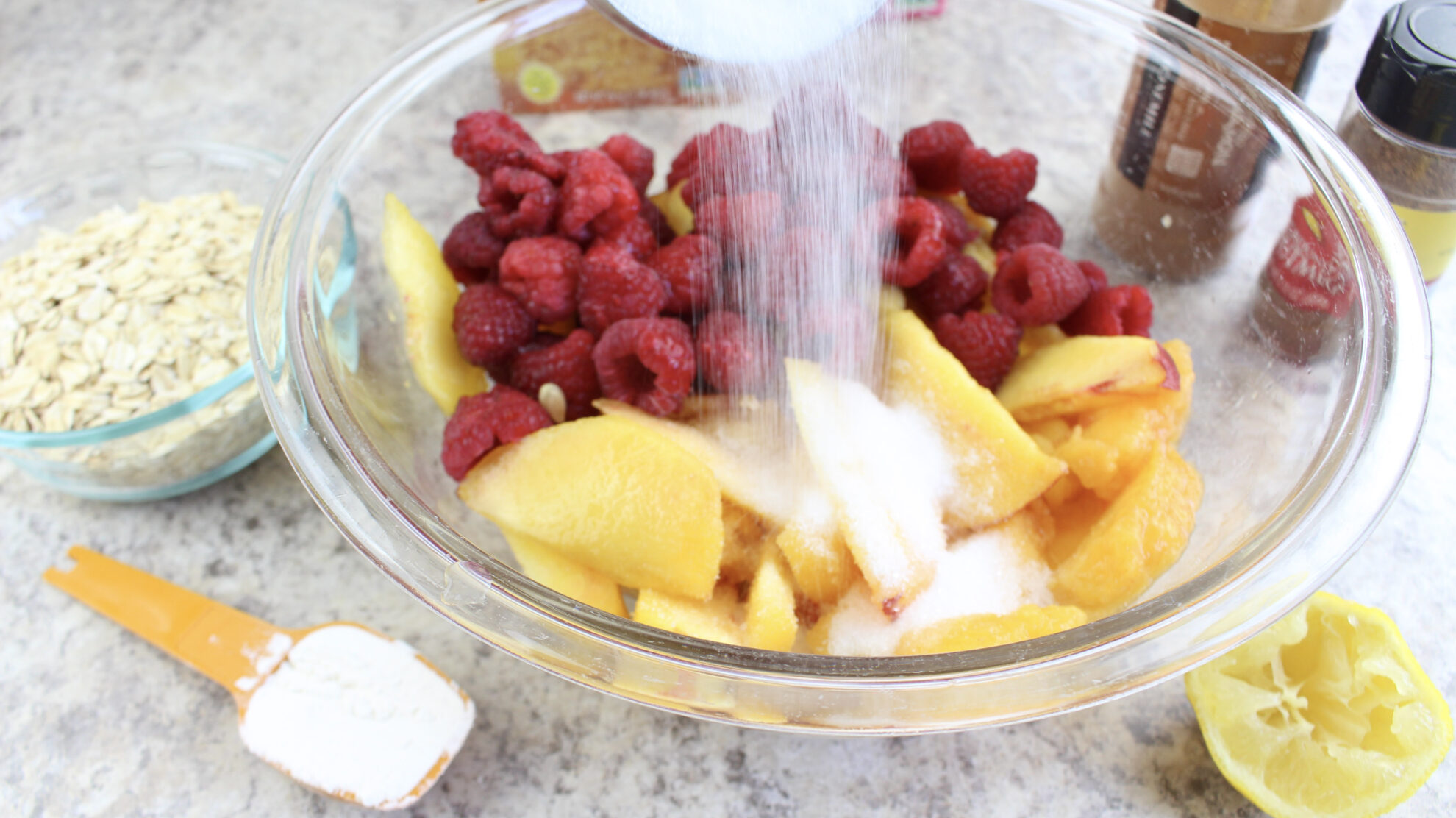 Add in the sugar, some of the cinnamon and some of the flour. (Read the recipe carefully!)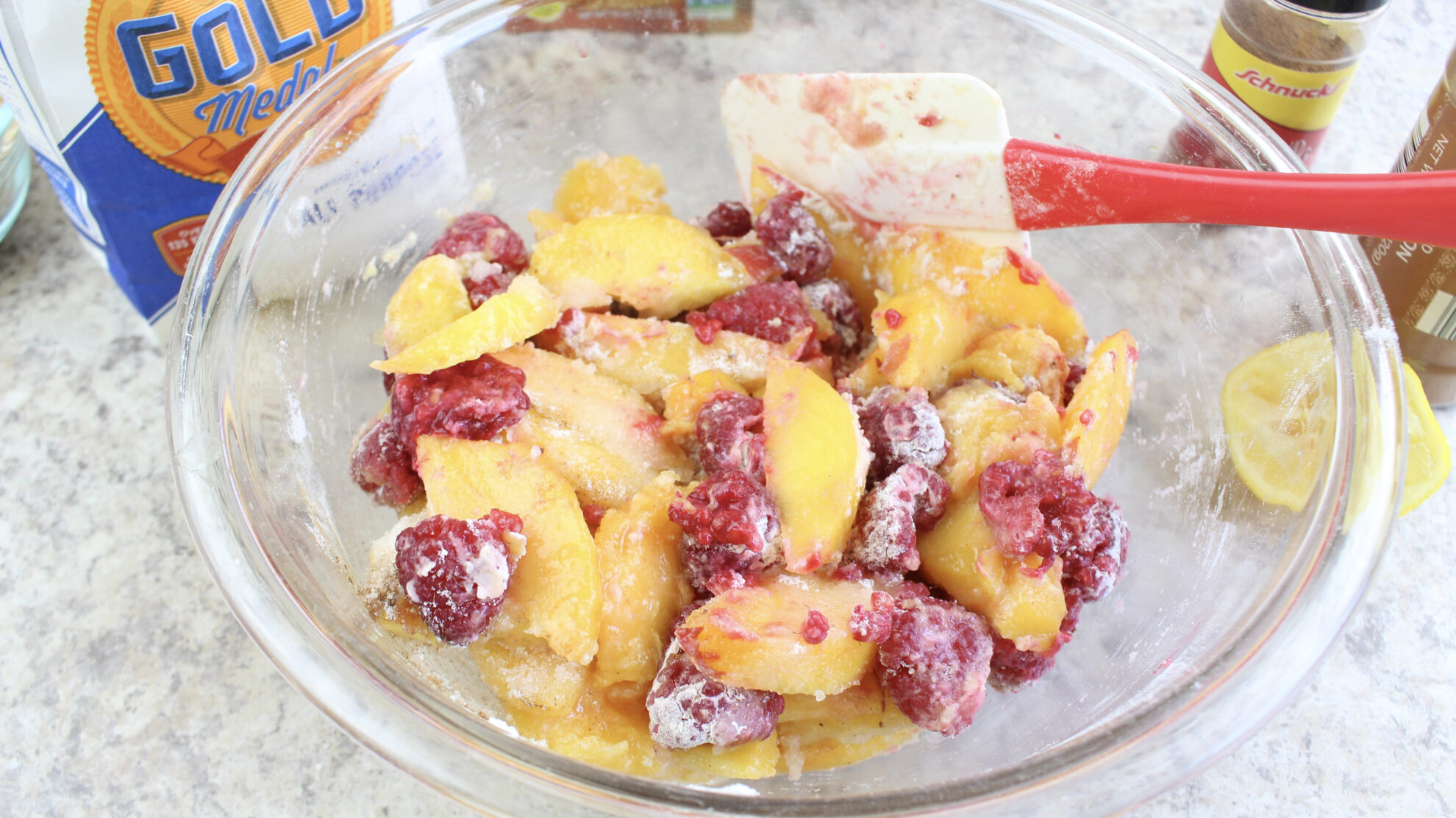 Toss away.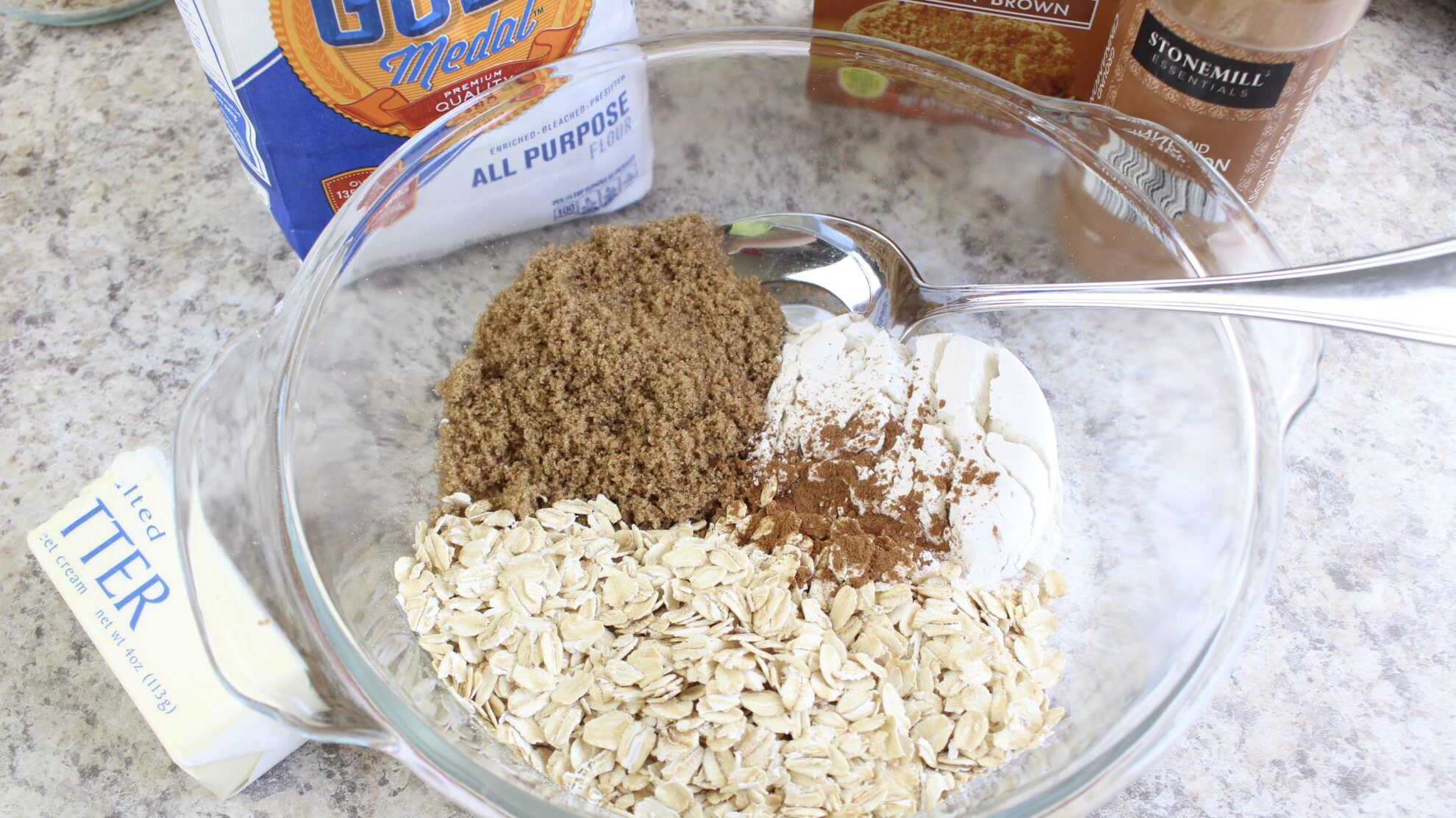 In another bowl, combine the oats, brown sugar, flour, cinnamon.
Melt the butter.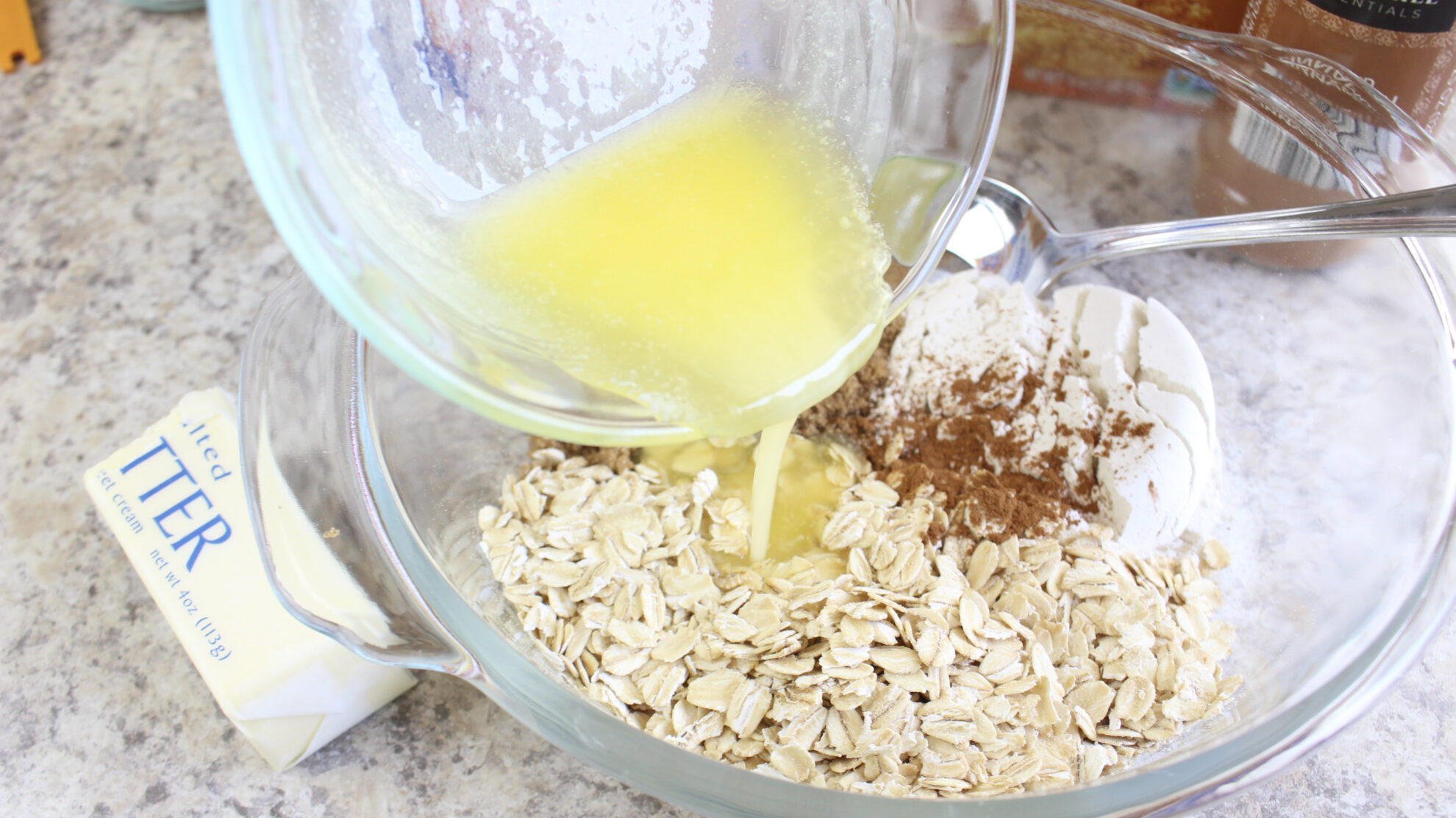 Then toss the melted butter with dry ingredients.
Place the fruit into the skillet.
Add the crisp topping on top and then bake as directed.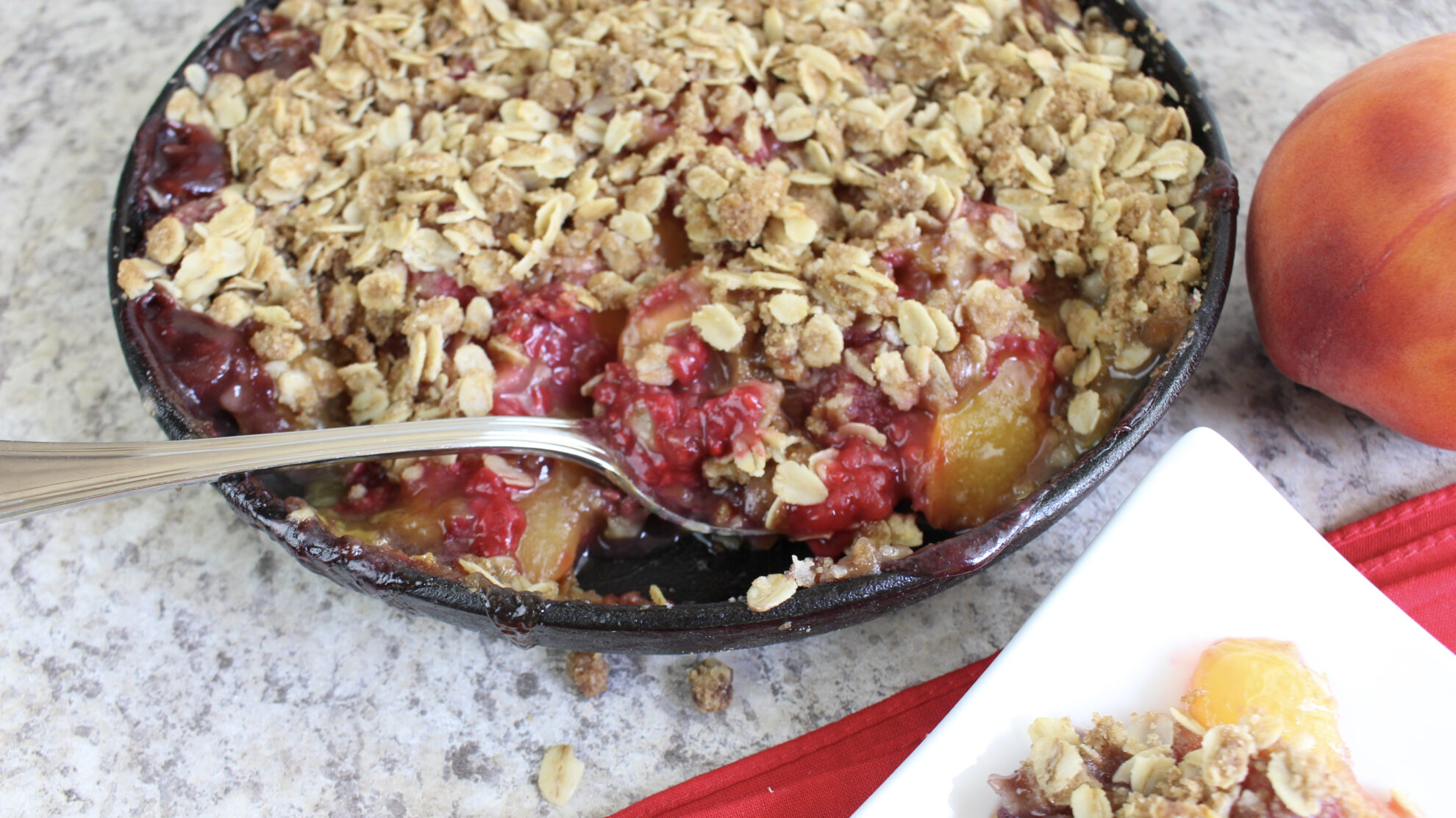 Enjoy, as is or with some whipped cream or ice cream!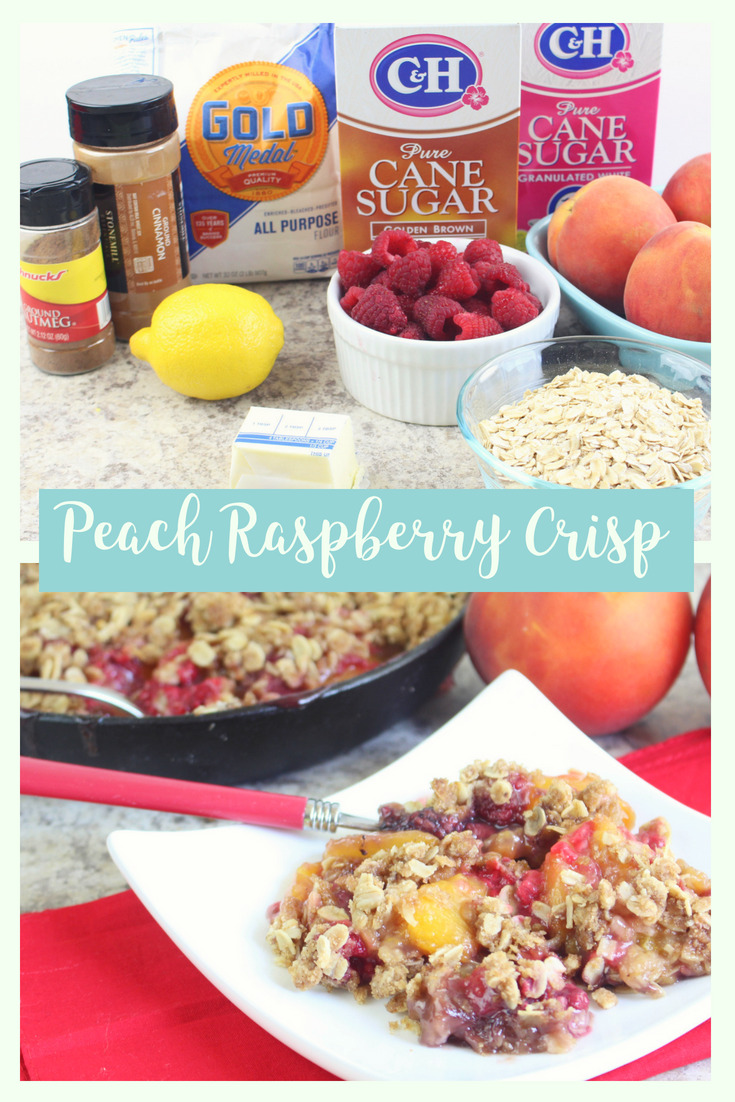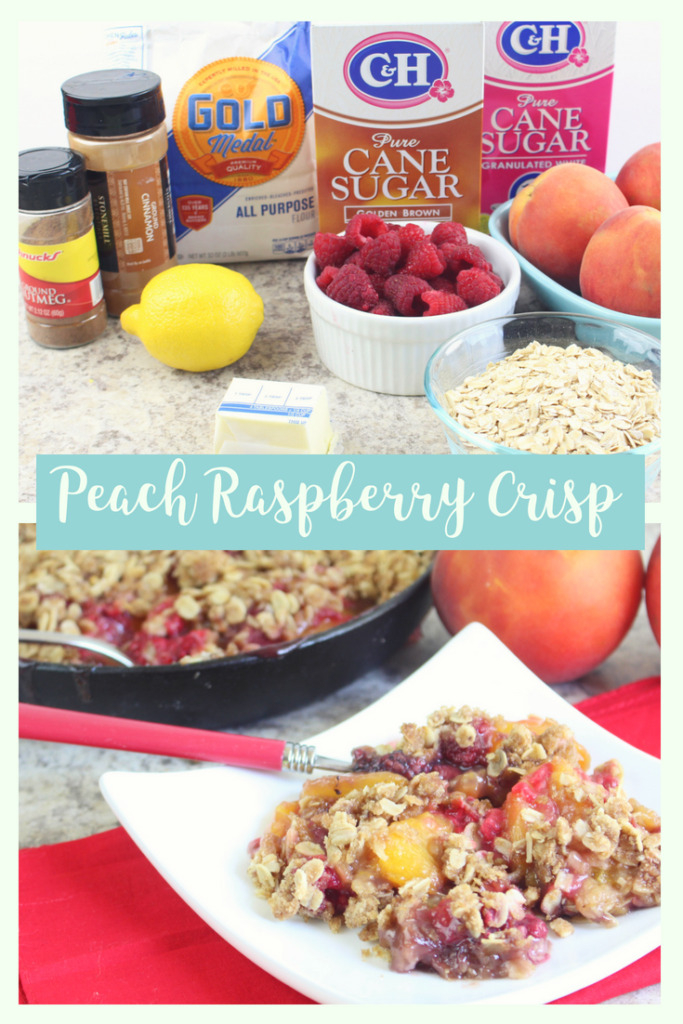 Ingredients
5

large peaches, peeled and pitted

1 1/2

cups

fresh raspberries, rinsed

1

Tbsp

fresh lemon juice

1/3

cup

flour plus 3 Tablespoons, divided

1/3

cup

white sugar

1 1/2

tsp

ground cinnamon, divided

1/3

cup

brown sugar, packed

2/3

cup

rolled oats

4

Tbsp

butter, melted

Vanilla ice cream, or whipped cream, optional toppings
Instructions
Preheat oven to 375 F. Lightly grease a 10 or 12 inch iron skillet and set aside.

Thinly slice each peach (about 1/2 inch thick) and place the peach slices in a large mixing bowl. Add the raspberries, lemon juice, 3 Tablespoons of flour, granulated sugar and 1/2 teaspoon cinnamon. Gently stir about 3-4 times or until the flour is absorbed. Spoon the fruit mixture into the greased skillet.

In a medium mixing bowl, add the rolled oats, brown sugar, 1/3 cup flour, 1 teaspoon cinnamon and the melted butter. Toss to coat evenly. Sprinkle the oatmeal mixture on top of the fruit, covering the fruit entirely.

Bake for 25 to 28 minutes or until the fruit is bubbly and the oatmeal crisp is golden brown. Remove from oven.

Allow to cool for at least 10 minutes before serving.

Best served with a scoop of vanilla ice cream or whipped cream. Enjoy!