Fast and Simple Dinners Your Family Will Love That You Can Make with Rotisserie Chicken from Costco
With the busy back to school season approaching combined with relentless inflation, I wanted to share some an idea that combines saving money, with being efficient in the kitchen.
It's important that we work hard and stay intentional in the kitchen these days.
One of my favorite ways to prepare fast, delicious and healthful meals with affordable ingredients is using shredded, rotisserie-style chicken.
With these shredded, rotisserie chicken recipes on your menu, you'll more confident in getting a quick and easy dinner on the table.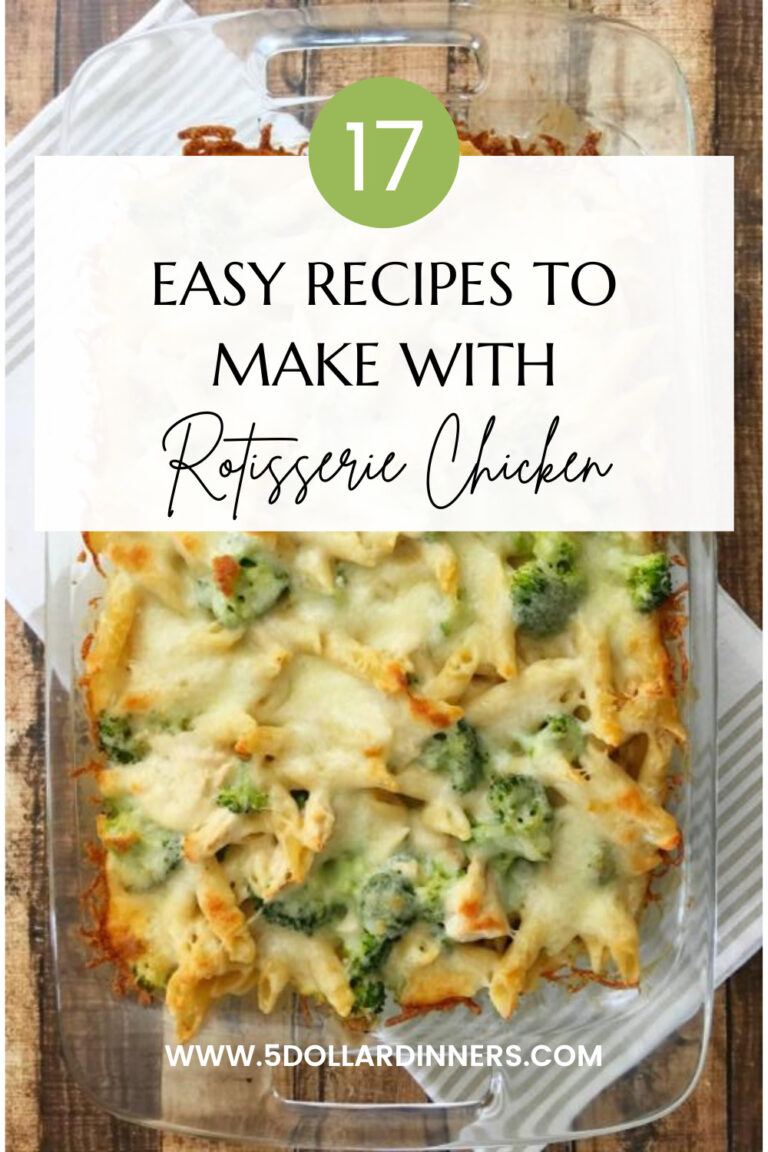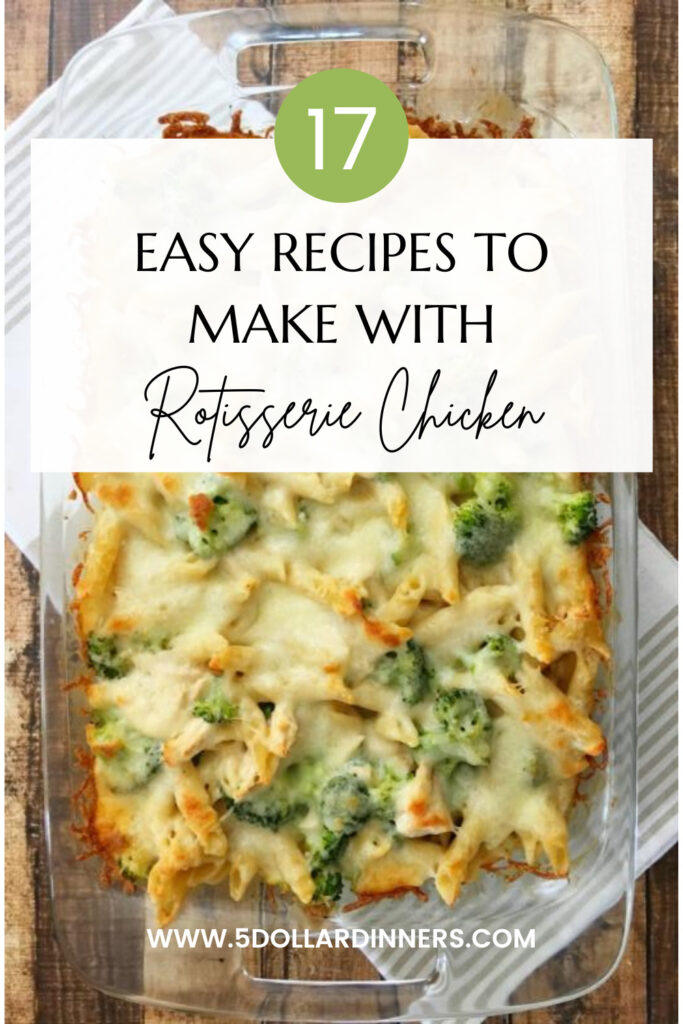 The great thing about rotisserie chicken is that you're starting or basing your dinner around a simple and delicious ingredient: cooked & shredded chicken.
You're not dealing with any raw meat.
You've got the "most tedious part" of most shredded chicken recipes done before you start…the cooking of the chicken.
Simply knowing that the chicken is pre-cooked and ready to use in the recipe is such a relief, and just makes getting dinner prepared even faster.
Save Money with Rotisserie Chicken Recipes
Get rotisserie chickens from Costco (if you have a membership) – they are $4.99 for a 3/5 to 4 lb. chicken & is enough to make 2-3 meals with 4 servings, depending on the recipe.
Make your own shredded chicken (and you'll end up with homemade broth too!) by cooking a whole chicken in the slow cooker.
Watch out for special offers and coupons at your local grocery store. When you see them, grab a few extra rotisserie chickens…then spend a few minutes pulling off all of the meat and adding it in 2-3 cup portions into plastic containers or freezer baggies to use in future rotisserie-shredded chicken meals.
Other Helpful Shredded Chicken Resources
Must Have Gadgets for These Shredded Chicken Recipes
Easy Recipes to Make with Rotisserie Chicken
A great way to prepare fast, delicious and healthful meals with this affordable ingredients: shredded, rotisserie-style chicken.