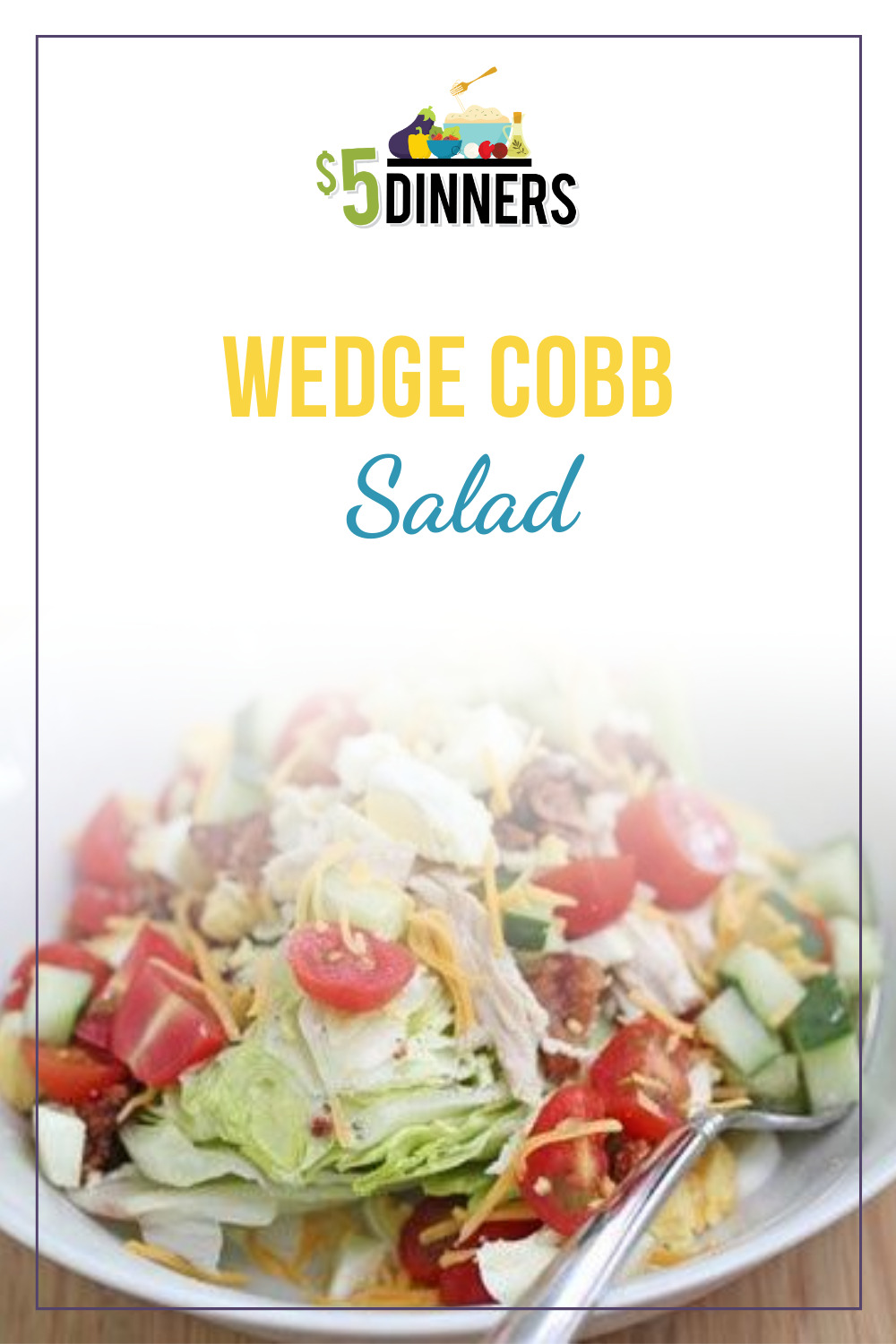 New spin on Cobb Salads…serve it wedge style!
I love fresh salads during the summer, especially when some, or all of the ingredients are coming out of my garden. (Or down the street from the local farmer's market!) There's just something primitive about eating foods that you grew, or you know who grew them, and where they were grown. There's a comfort to this primitive feeling.
And not to mention, that there is so much produce that is in peak season and you don't have to spend an arm and leg for tomatoes, cucumbers and lettuce!
This Cobb salad is a total mix n match…just pile on whatever you have on hand. And make this your new favorite way to serve salads this summer!
My other favorite wedge salads
Hope you get a chance to try this wedge cobb salad this summer!
Ingredients
4

slices

bacon, cooked and crumbled

2

eggs, hard boiled

1

head iceberg lettuce

1

cup

homemade ranch dressing

1

cup

shredded chicken

1

cup

chopped tomatoes

1

cup

chopped cucumber

Couple pinchfuls of shredded cheddar cheese for each salad

Other favorite cobb salad toppings, whatever you have on hand - sliced ham or turkey, blue cheese crumbles
Instructions
Cook the bacon, hard boil the eggs.

Cut the lettuce head into quarters, removing the stem.

Place the wedge flat on a plate or shallow bowl. Pour the homemade ranch dressing over the wedges.

Top with the shredded chicken, tomatoes, cucumbers,crumbled bacon, crumbled boiled egg, shredded cheese or whatever other toppings.

Serve Wedge Cobb Salad.