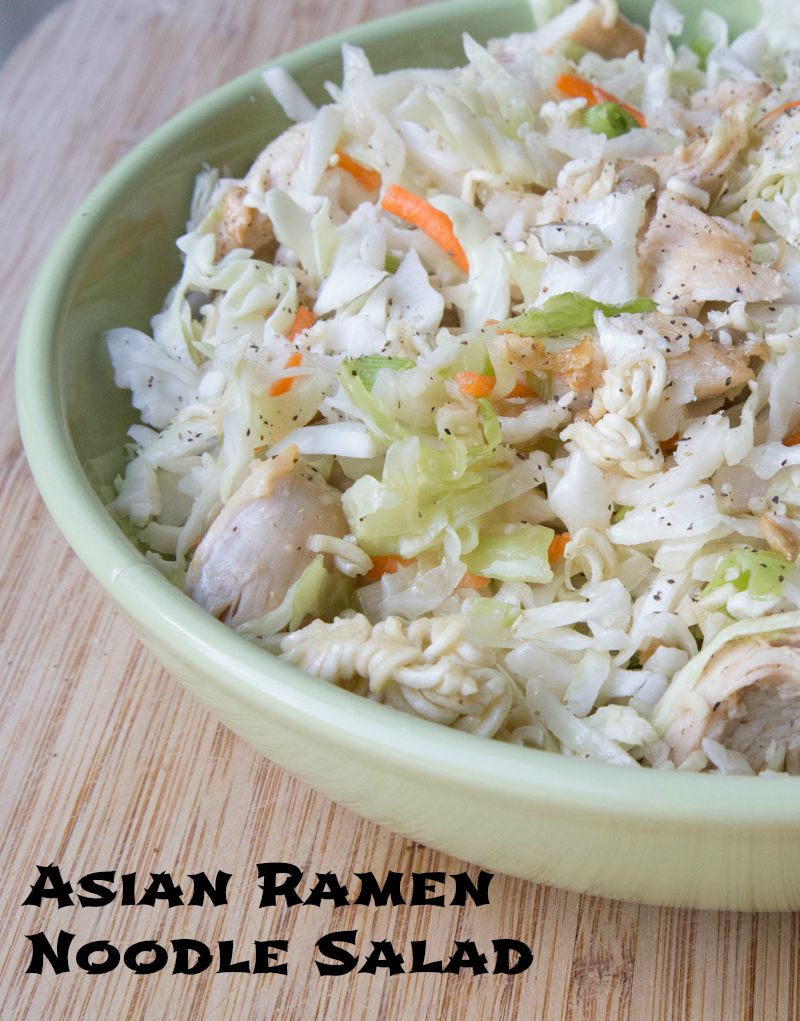 Okay. Let's talk about this salad really fast.
I'm including it in this 31-Minutes Meals series for a few reasons. But there's a 'but.'
This Asian Ramen Noodle Salad is so so so good. Not only because of the rich flavor of the homemade dressing. But because it's CHEAP.
Cole slaw is cheap. Ramen is cheap. (Yes, I toss the seasoning packet. Ick.) Chicken (when bought on sale!) is cheap. Saute the chicken and toss it all together with a great homemade dressing and BAM. Dinner in less than 31 minutes.
BUT.
I would suggest that you mix up the chicken, cole slaw with the dressing the day before and let it all soak together before you serve it. This is one of those "tastes better the 2nd day" kind of salads. (Just don't add the Ramen noodles until right before you serve it so they are nice and crunchy.)
Or just double it up so you'll have plenty of 2nd day, delicious leftovers!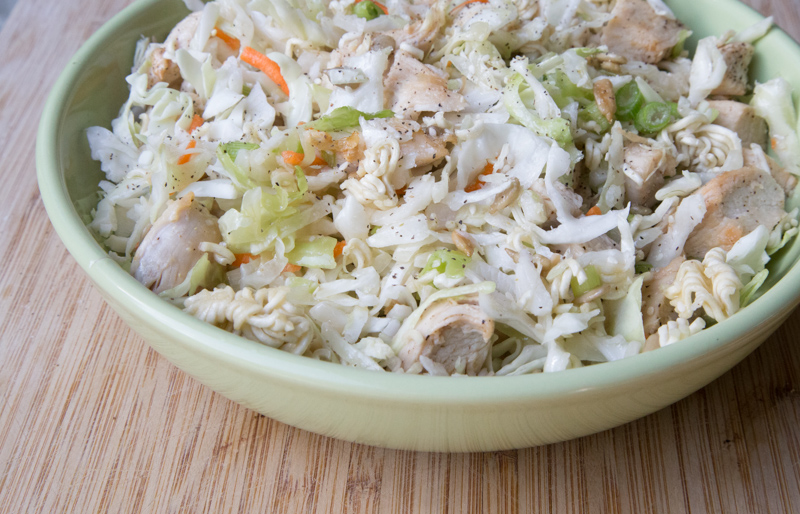 Fast, frugal, and filling!
Ingredients
16

oz

bag coleslaw mix

1

cup

sunflower seeds, without shells

2

packs Ramen, crushed

5

green onions, sliced

1/2

cup

canola oil

1/4

cup

sesame oil

1/4

cup

white vinegar

1/4

cup

white sugar

Salt and pepper to taste

Fresh fruit, as side dish

1

lb.

boneless, skinless chicken breast, cooked, optional
Instructions
In a large mixing bowl, toss together the coleslaw mix, sunflower seeds, crushed Ramen noodles, and sliced green onions. (Note: to crush the Ramen noodles, add them to a plastic baggie and run over them with a large wooden rolling pin.)

In a small resealable container, add the canola oil, sesame oil, white vinegar and sugar. Close with tight fitting lid and shake. Pour over the salad and mix well. Add chicken, if desired. Season with salt and pepper to taste. Chill until ready to serve, or serve at room temp.

Prepare fresh fruit.

Serve Asian Ramen Noodle Salad with fresh fruit.
Erin's Personal Recommendations for 31-Minute Recipe Supplies: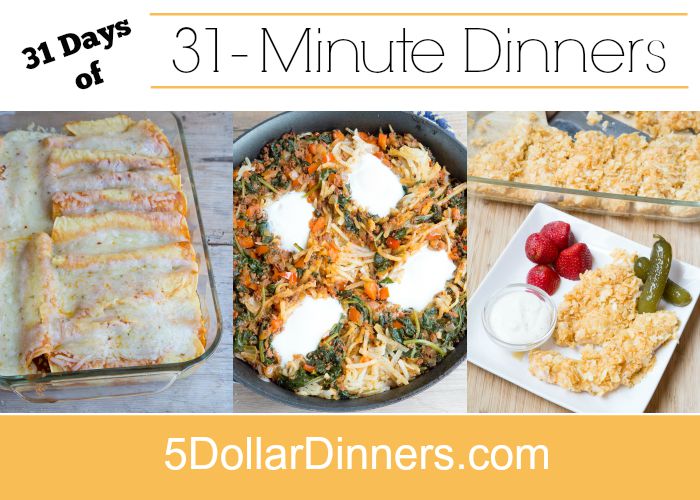 Other "31 Days of" Series to check out:
Disclaimer: As an Amazon Associate, I earn commissions on qualifying purchases. Reviews, opinions are my own.