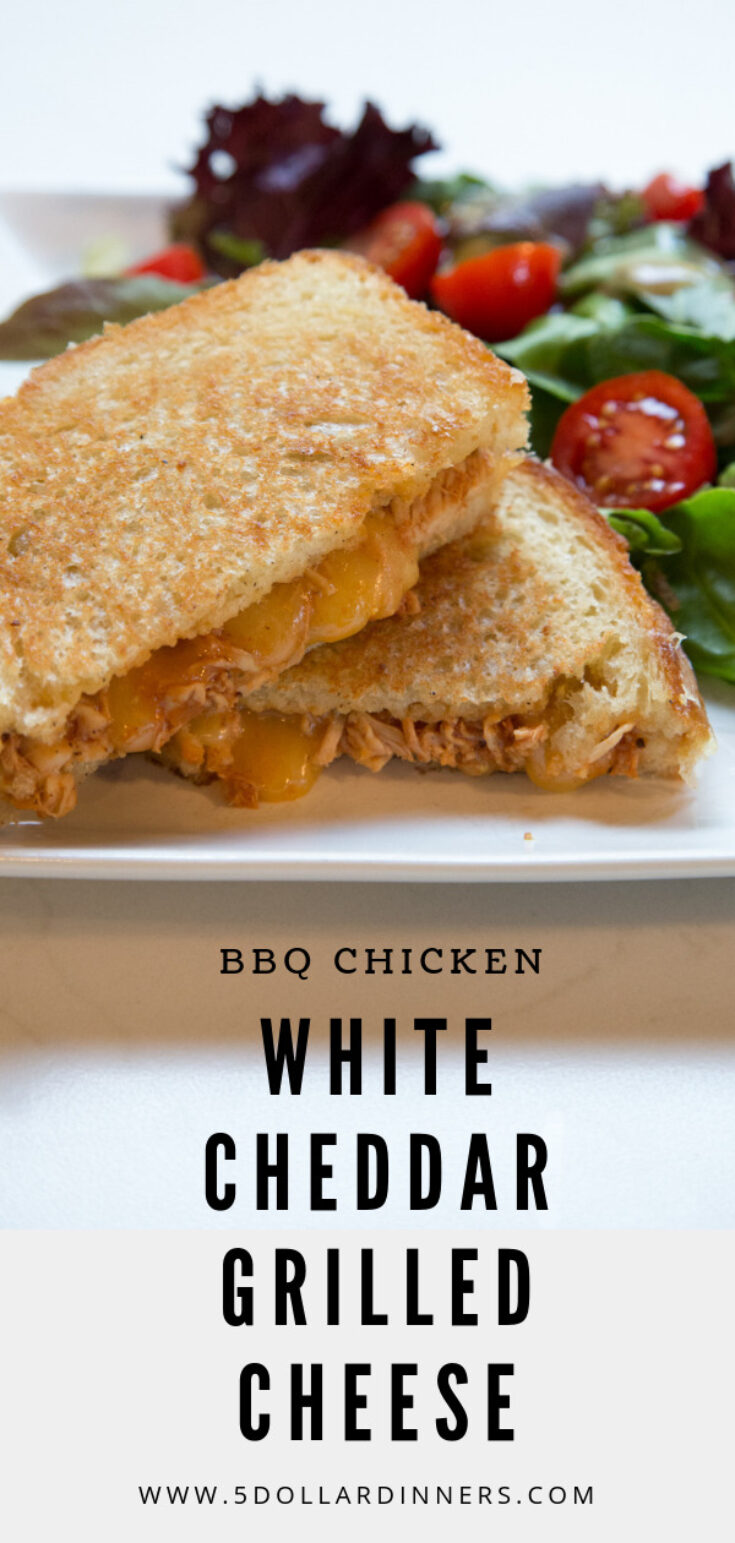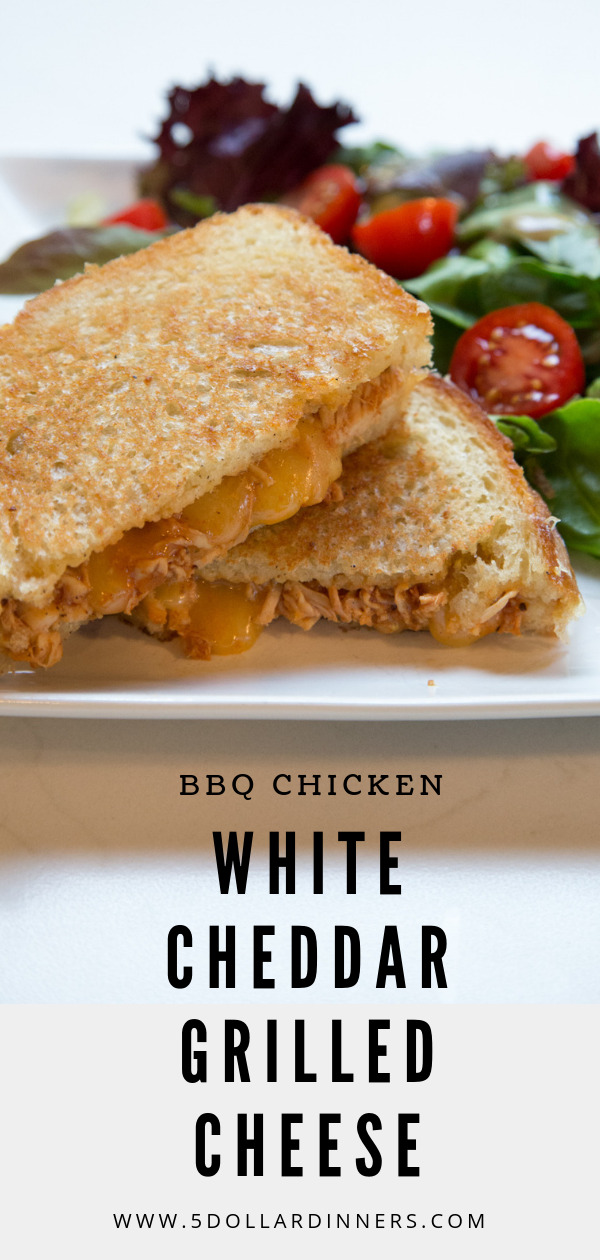 Oh. My. Werd.
Misspelled on purpose.
Because…
Oh. My. WORD.
This grilled cheese is so simple, but so so so so so delicious!
Because BBQ sauce and white cheddar go together like peanut butter and jelly. Or chocolate and mint. Or salt and caramel. Or ham and cheese. Or burger and fries.
You get the point, right?!
For this one, you gotta get the "EXTRA" Sharp White Cheddar, and then use some leftover shredded BBQ chicken, or make some quickly with rotisserie chicken and BBQ sauce. (This is a great way to use up leftover BBQ chicken!)
Here's the skinny on how it works…
Butter the outsides of the bread. Mayo on the insides.
Get the chicken nice and shredded, you don't want any large clumps causing problems.
Use shredded sharp cheddar…the shredded cheese works better with shredded chicken and melts better into all the corners and crevices inside the sandwich.
Make grilled cheese and enjoy every bite 🙂
The perfect combination of flavors for your next lunch or dinner!
Ingredients
8

slices

whole wheat bread

1/4

cup

butter, softened

1/4

cup

mayonnaise

1

cup

shredded extra sharp white cheddar cheese

1

cup

shredded mild cheddar cheese

1-2

cups

shredded BBQ chicken (leftover is perfect!)

Simple side salad
Instructions
Preheat the skillet or electric griddle over medium high heat. Spray with nonstick cooking spray, or melt some butter onto the grilling surface.

Butter the outsides of the bread, and spread mayo on the insides of the bread.

Assemble sandwiches with shredded chicken, shredded white cheddar and shredded mild cheddar. Grill until golden on both sides, flipping carefully, about 1-2 minutes per side.

Repeat until all sandwiches are grilled.

Serve BBQ Chicken White Cheddar Grilled Cheese with simple side salad.