Headed to a Cookie Swap/Cookie Exchange this holiday season?
I've got oddles of ideas for you – from brownies to fudge to cookies and more!
Choose from our selection of cookies that will keep well and are sure to delight all the lucky recipients at your holiday cookie-swap party.
Cookie exchanges are one of my favorite parts about the holidays. I'm not sure if it's because I love to eat cookies, or because I love to experiment with cookies and baking, or if it's because I love to gift food (and feed people, in general). It's probably all of the above and it makes for magical fun every year at these cookie exchanges!
Cookie Swaps/Exchanges are the perfect way to connect with friends, family and neighbors and spread holiday love and cheer. Another reason that I love cookie exchanges so much is that I'll end up with a great variety of sweets and treats to "gift forward" to teachers, police officers at our school, other neighbors and friends, etc.
BUT…they can be stressful in the "what cookie should I make that is 1. easy and 2. will impress my family and friends and be the hit of the party" aspect of it all. This "Cookie Pressure" is REAL. 😉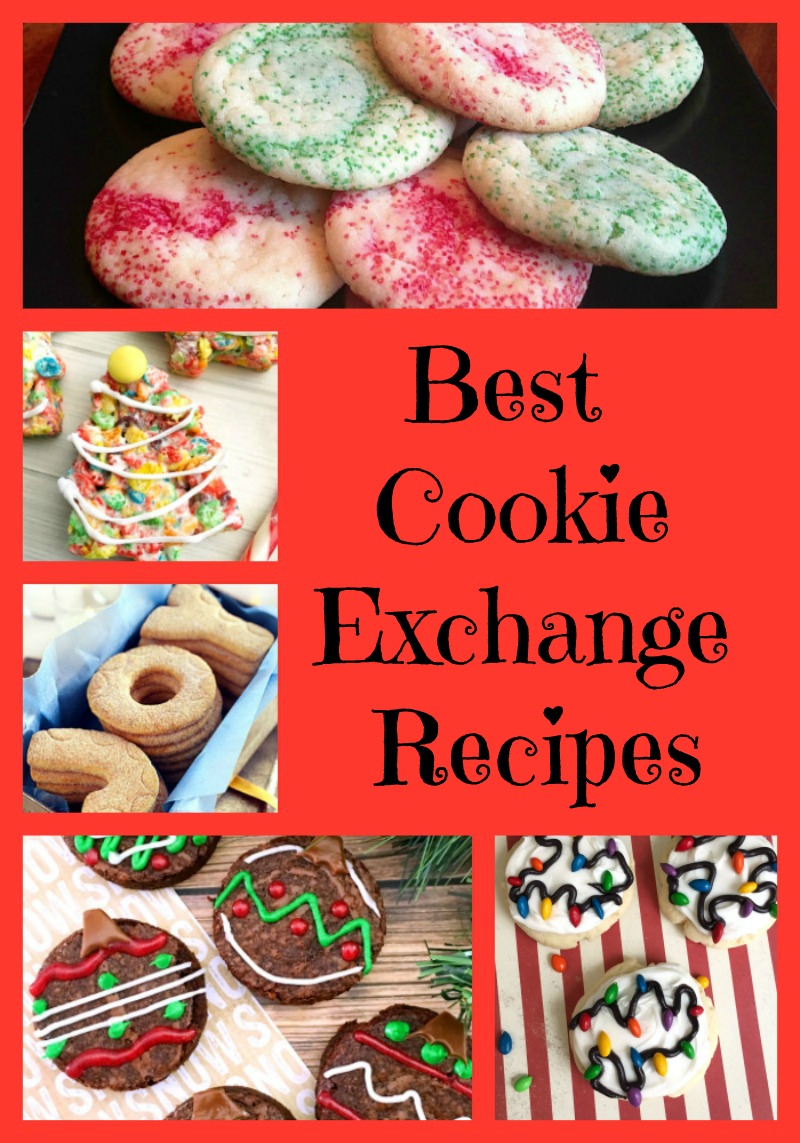 So if you're wondering what cookie will be easy enough for the novice baker and will be the show stopper, look no further! Here are 25 ideas that will help ease that cookie pressure…
Holiday Cookies

Holiday Themed Treats