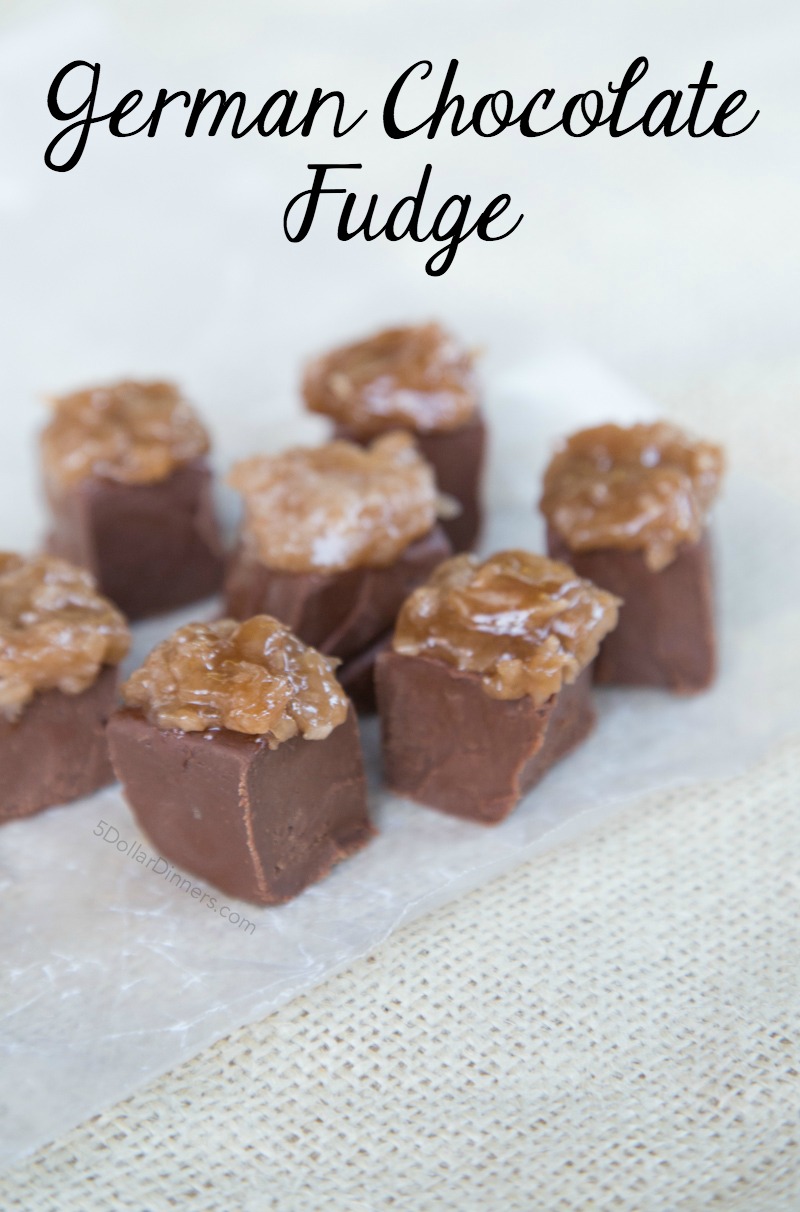 I made this fudge for my husband. In a feeble attempt to "fatten him up" a little 😉
The man has the highest metabolism of anyone I know and somehow manages to maintain a nice physique without working out a ton, and eating whatever he wants. I've asked him several times if we could trade metabolisms…too bad that's not possible!!!
Anyways, it's been an inside (now outside!) joke our entire marriage that it's impossible for him to gain any weight, no matter how much food I prepare or how much he eats.
But I think I finally hit the jackpot.
He loves German chocolate cake…so I decided to make some German Chocolate Fudge for him for his birthday last week.
It was a hit.
So, now…I'll just keep making this over and over for him. And maybe he'll fatten up a little. But probably not.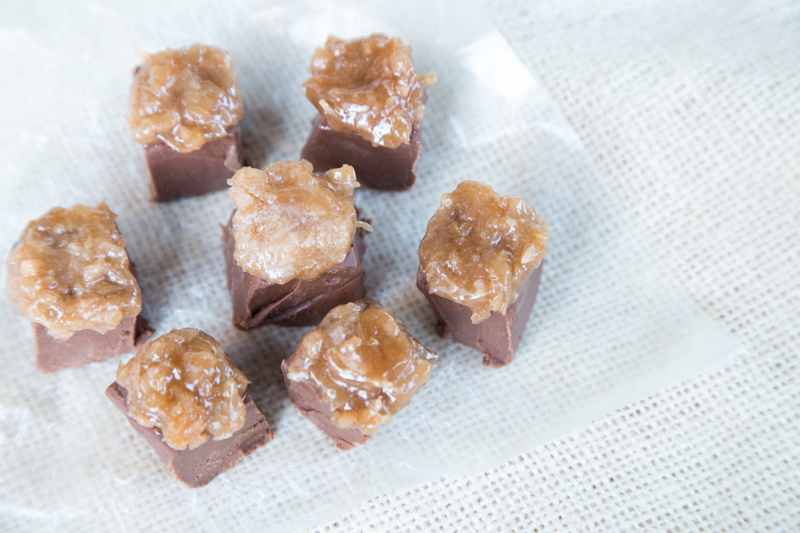 For these beauties, I used sweet German chocolate squares in the actual fudge. It's not super cheap, but decided it was worth the added expensive for the birthday fudge! (I have a cheaper alternative in the recipe for you.)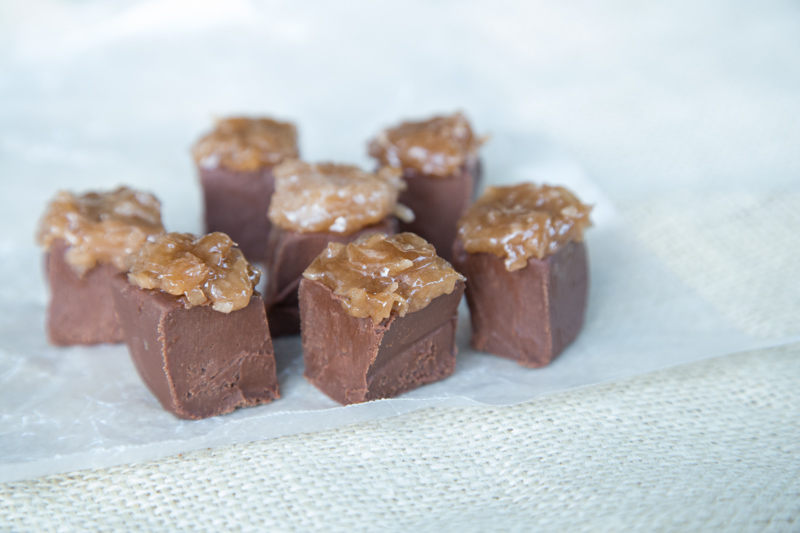 I also just used cake frosting to go on top of the fudge. You could, of course, make it yourself. But with all the other birthday festivities that were happening last week, I ended up "going convenient" on that part.
This German Chocolate Fudge is stunning. It's simply stunning.
If you have German Chocolate Cake lover in your life, you NEED to make this fudge for them!
The best of both worlds. German Chocolate flavors in a melt in your mouth fudge!
Ingredients
2

sticks

butter

cut into pieces

2

cups

semi-sweet chocolate chips

12

1-oz. squares German sweet chocolate

(This chocolate isn't cheap...but will give you a more authentic flavor to the fudge base. If you want something cheaper, you could sub 12 oz. bag 0r 2 cups milk chocolate chips.)

4 1/2

cups

sugar

12

oz

can evaporated milk

1 1/2

tsp

vanilla

(or use homemade vanilla extract!)

about 1/4 cup Coconut Pecan frosting
Instructions
Use the butter paper to grease the sides and bottom of a 9x13-inch glass baking dish.

Add the butter pieces and chocolate chips & squares to a large mixing bowl or stand mixer.

In a small saucepan, heat the milk and sugar together at a rolling bowl for 10 minutes, stirring constantly. Don't let the milk scorch or burn. After 10 minutes, remove from heat and pour over the butter and chocolate chips and mix well for at least 3 minutes and fudge base is smooth. Stir in the vanilla until incorporated.

Pour the fudge base into the baking dish and let cool for at least one hour in the fridge.

Add the frosting in a thin layer over the fudge and then cut into serving sizes. OR, cut the fudge and add tiny dollops of the frosting onto each fudge piece.

Serve German Chocolate Fudge chilled or at room temperature.
Erin's Personal Recommendations for Sweets & Treats Supplies: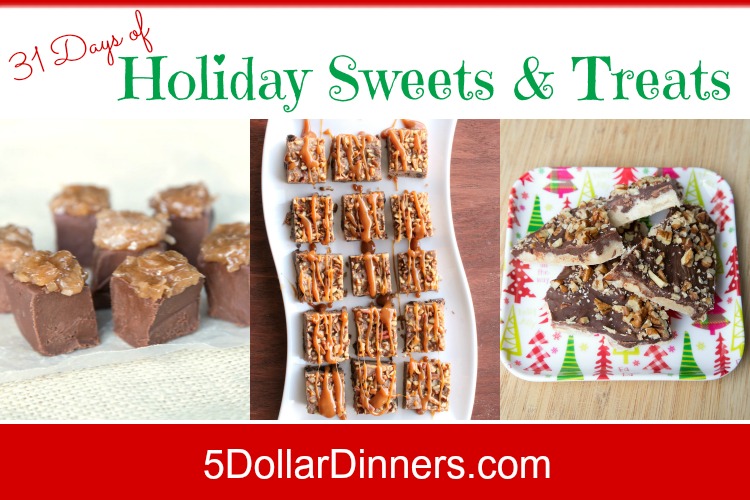 Other "31 Days of" Series to check out:
Disclaimer: As an Amazon Associate, I earn commissions on qualifying purchases. Reviews, opinions are my own.