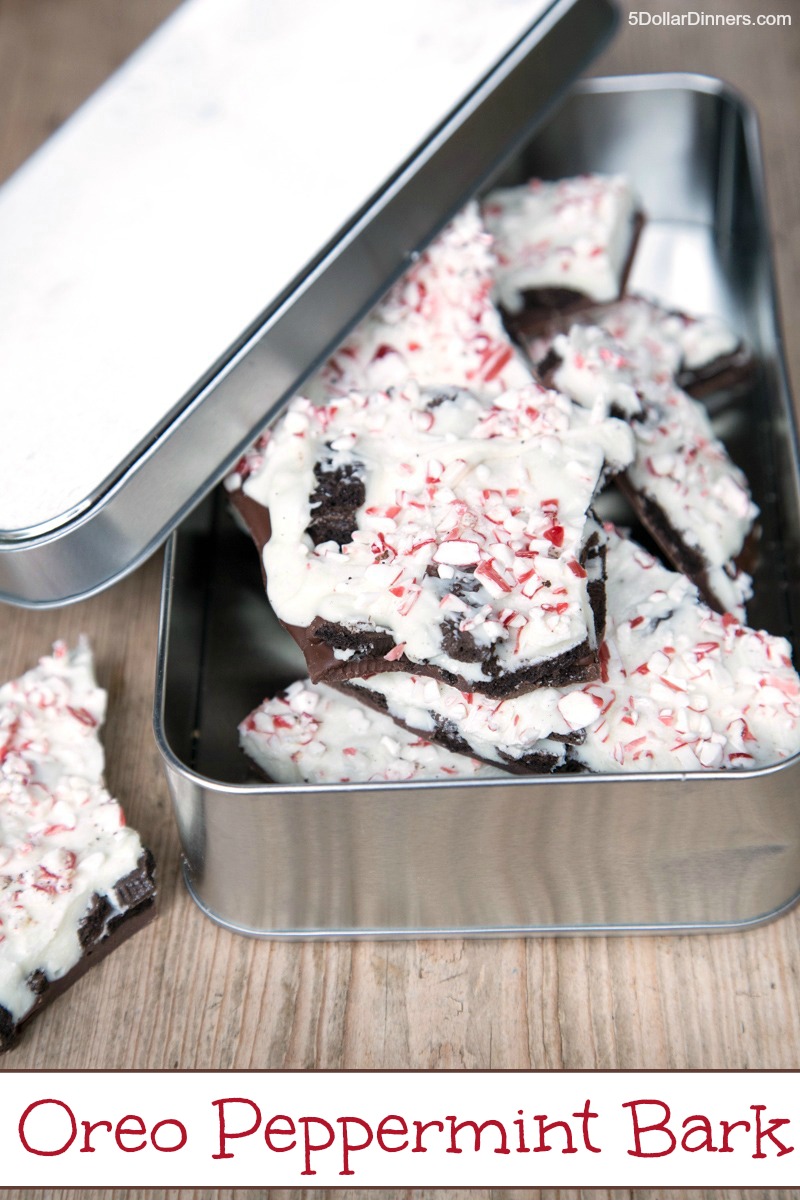 Welcome to December and another amazing "31 Days of…" series. For the past 18 months, we have brought a different series of recipes to you during the months with 31 days. Since it's the holidays and everyone is planning on gaining 10 pounds, I thought…let's just do holiday sweets and treats this month. (Kidding, sorta.)
I wanted to do a sweets and treats series because I'm already being asked for the best cookie exchange recipes, and the best homemade teacher gifts, and the best options for favorite neighbors!
Whelp, this month you will find something that you can make or prepare for any and all holiday occasions, gatherings and gifts.
Starting with this Oreo Peppermint Bark…
I saw this on my friend Rachel's website and immediately knew it would be Day 1 of this series. Hello, darling.
My second son came bouncing through the kitchen the other day and said "yum, what's that?"
I told him it was Peppermint Bark and he responded, "why in the world would anyone want to eat bark?"
I replied that it was made out of chocolate, not TREE, and that he could give it a taste, once it hardened.
He tried some a few hours later and declared that "tree bark is way more delicious than I thought it would be." Such a goober, that one.
I made a larger batch than Rachel's recipe, doubling all the chocolate and reducing the Oreos and peppermints some. This ratio that I have below spread nicely onto a regular size cookie sheet. Here's how I made it…
The ultimate holiday treat!
Ingredients
3/4

cup

crushed peppermints (found on the baking aisle)

16

Oreos, crushed

2

cups

milk chocolate chips

3

cups

white chocolate chips
Instructions
Line a cookie sheet with wax paper.

Run a knife through the Oreos, crushing them into small-ish pieces and "dust."

Add milk chocolate chips to a microwave safe bowl and heat in 30 second increments, stirring after each round, until the chocolate is melted and smooth.

Pour onto prepared cookie sheet and spread flat with a spoon. Sprinkle with chopped Oreos.

Add white chocolate chips to a microwave safe bowl and heat in 30 second increments, stirring after each round, until melted and smooth.

Pour over the crushed Oreos and chocolate. Spread to the edges of the milk chocolate layer.

Sprinkle with chopped candy canepieces.

Chill until set, about 2 hours.

Break into pieces and serve. (My bark was pretty thick, so I needed a knife to help with the first break. Once I had the first knife-break, then I was able to break it into smaller pieces with my hands.)

Or package in gift bags or gift tins and send as gifts.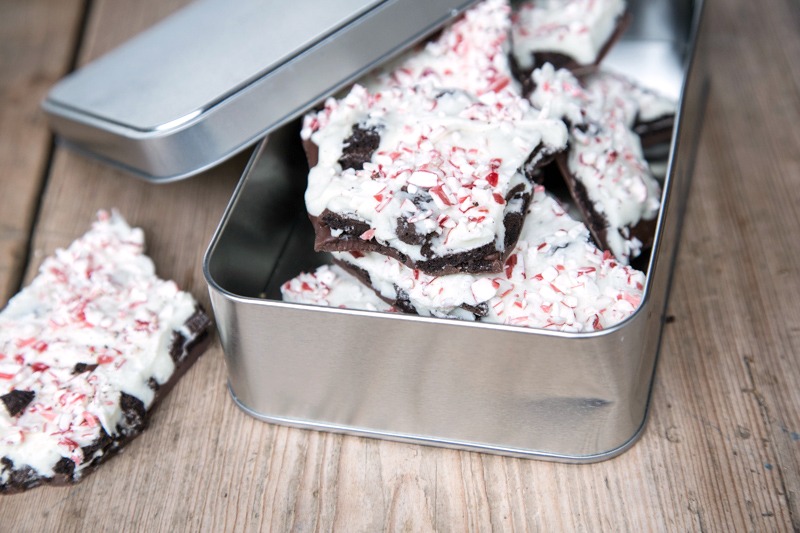 Erin's Personal Recommendations for Sweets & Treats Supplies: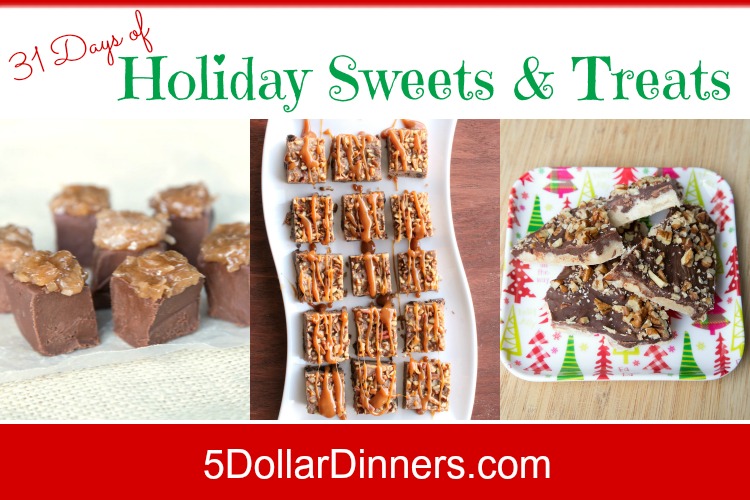 Other "31 Days of" Series to check out:
Disclaimer: As an Amazon Associate, I earn commissions on qualifying purchases. Reviews, opinions are my own.