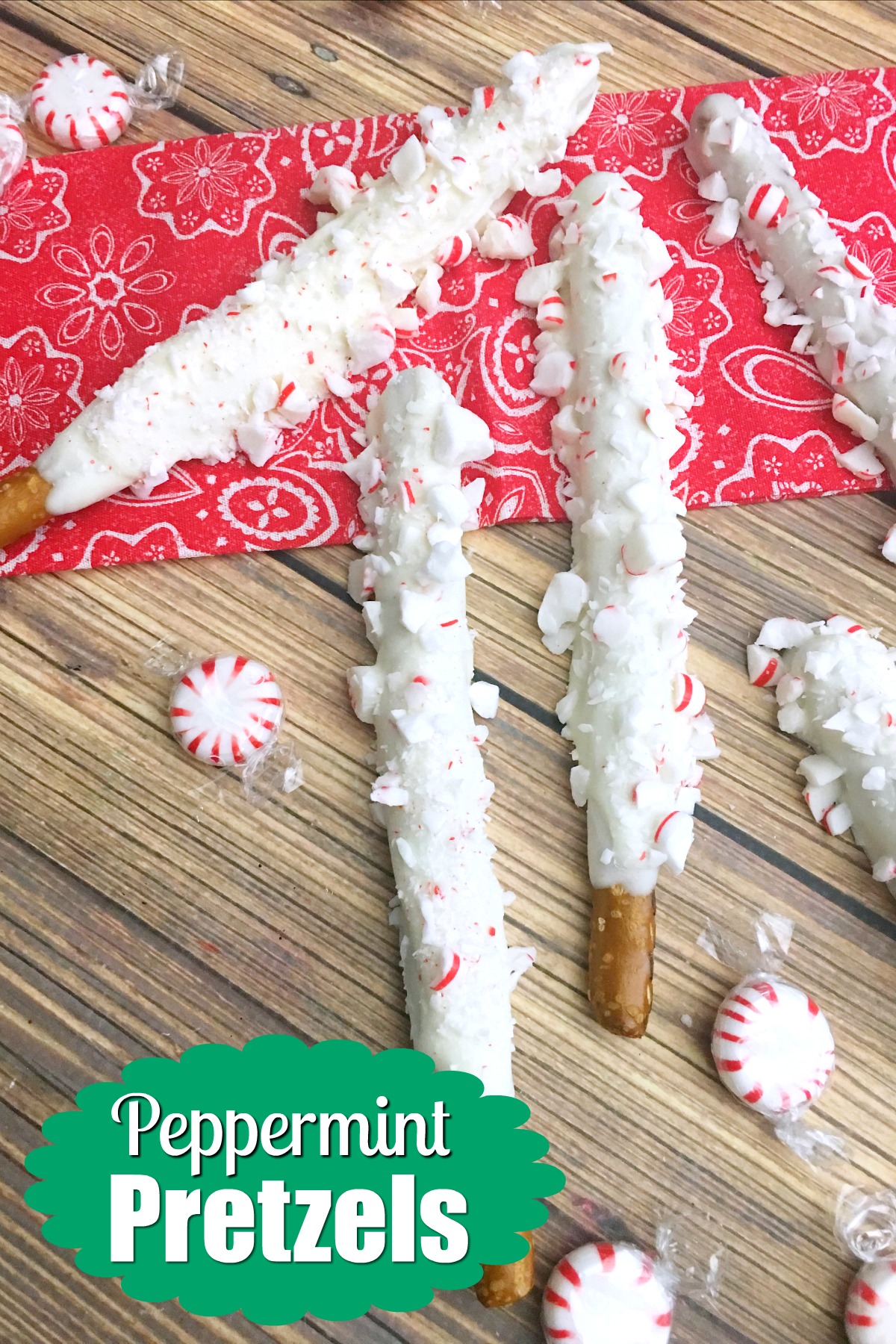 Let's talk about these Peppermint Pretzels real quick…
These guys make the perfect holiday gift for teachers, mailmen, school office staff, your favorite barista at your local coffee joint. They also make a great snack…for yourself and your family!
Here's what we need to talk about…you're gonna wanna eat half of these right after you make them. So you might want to double or triple up when you do make them. I'm just saying. Just warning ya. Â And, since the ingredients are so easy, that's not hard to do!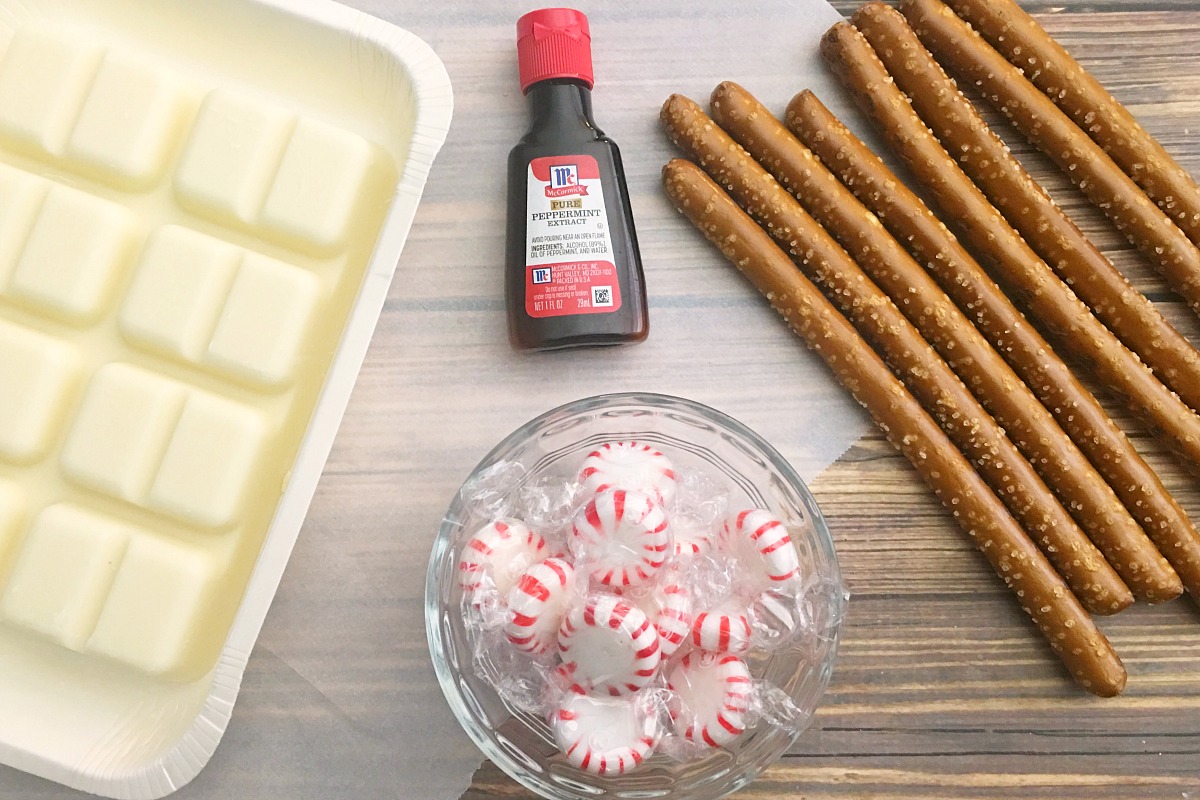 The crunch, the sweet, the peppermint…it's just holiday snack magic!!!
Ingredients
16 oz. white almond bark

1/2 teaspoon peppermint extract

About 25 peppermint candies, crushed

1 pkg pretzel rods
Instructions
Prepare a baking sheet by covering it with parchment paper.

Place about 25 unwrapped peppermint candies in a freezer bag, seal shut, and crush your candies with a rolling pin or other hard object.

Melt your almond bark as directed on packaging.

Add the peppermint extract to your melted almond bark and mix.

Dip 3/4 of each pretzel rod into the melted almond bark and set on a piece of parchment paper.

Immediately sprinkle with the crushed peppermint candies.

Let set for about 15 minutes for the coating to harden.

Serve Peppermint Pretzels for a fun holiday treat!