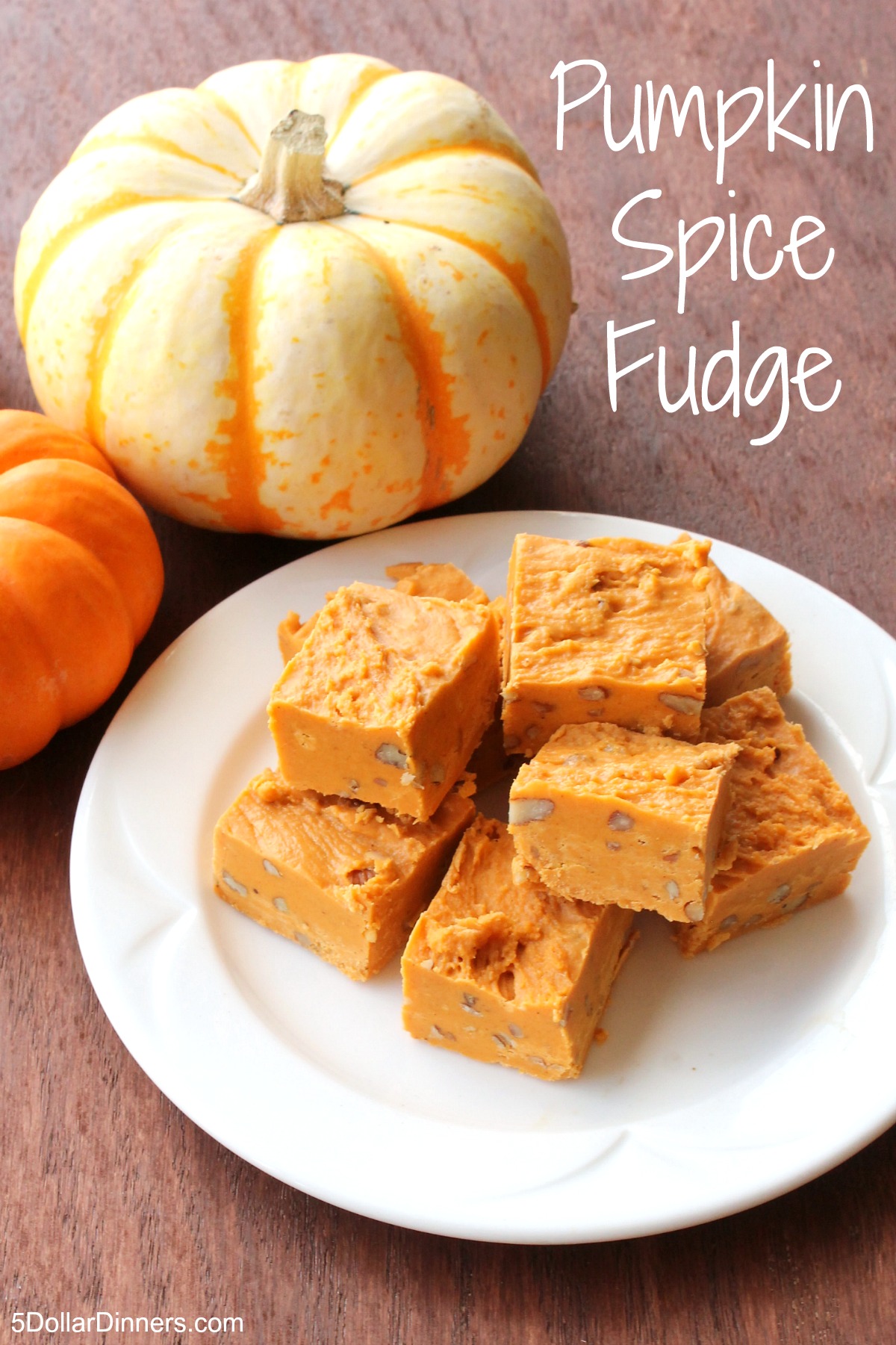 Good luck eating just 1 piece of this fudge! It's ridiculously delicious…
P.S. I saw these Pumpkin Spice baking chips on clearance at Target the other day…so if you're there, check to see if your store has any left. (If not, cinnamon baking chips are the perfect substitute!)
Ingredients
3/4

cup

butter

2

cups

sugar

3/4

cup

packed brown sugar

2/3

cup

evaporated milk

1/2

cup

canned pumpkin

1 1/2 tsp pumpkin pie spice

10 oz. package pumpkin spice baking chips (may be replaced with cinnamon baking chips)

7 oz. marshmallow creme

1

cup

chopped pecans

1 tsp vanilla extract (or use homemade vanilla extract!)
Instructions
Line a 9x13 inch pan with overlapping pieces of parchment paper.

Add the butter, sugar, brown sugar, evaporated milk, pumpkin, and pumpkin pie spice to a heavy sauce pan over low-medium heat.

Bring to a boil stirring constantly. Reduce heat to low and stir until the mixture comes to 238 degrees as measured by a candy thermometer.

Remove from heat. Stir in pumpkin spice baking chips until melted.

Add marshmallow creme, pecans, and vanilla. Stir quickly until completely integrated and smooth.

Pour into prepared pan. Chill completely until firm.

Lift the candy up by the parchment paper to remove it from the pan. Discard the parchment and cut candy into 1 inch squares.

Serve Pumpkin Spice Fudge as a delicious holiday treat!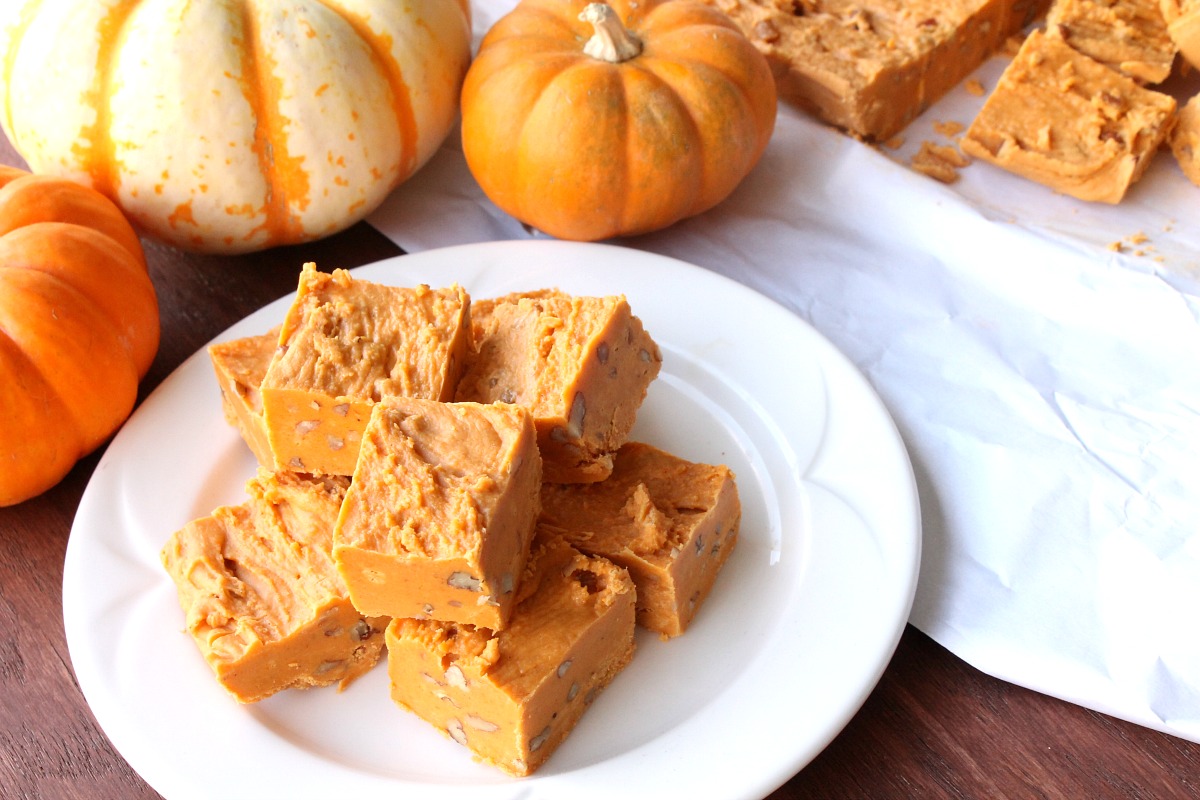 Erin's Personal Recommendations for Sweets & Treats Supplies: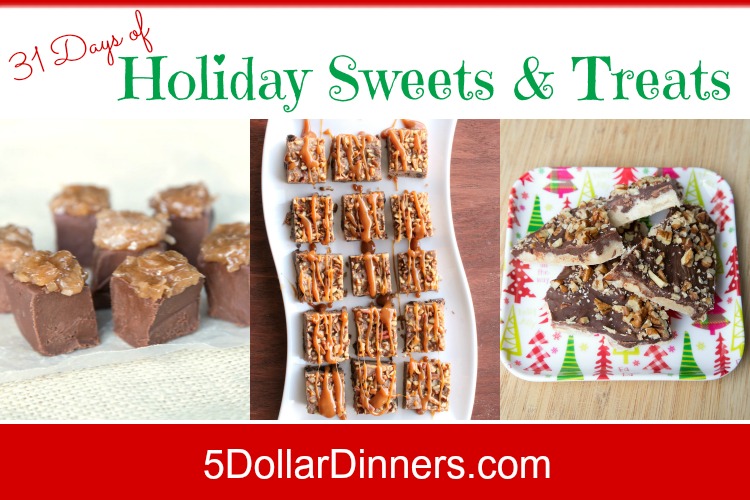 Other "31 Days of" Series to check out:
Disclaimer: As an Amazon Associate, I earn commissions on qualifying purchases. Reviews, opinions are my own.