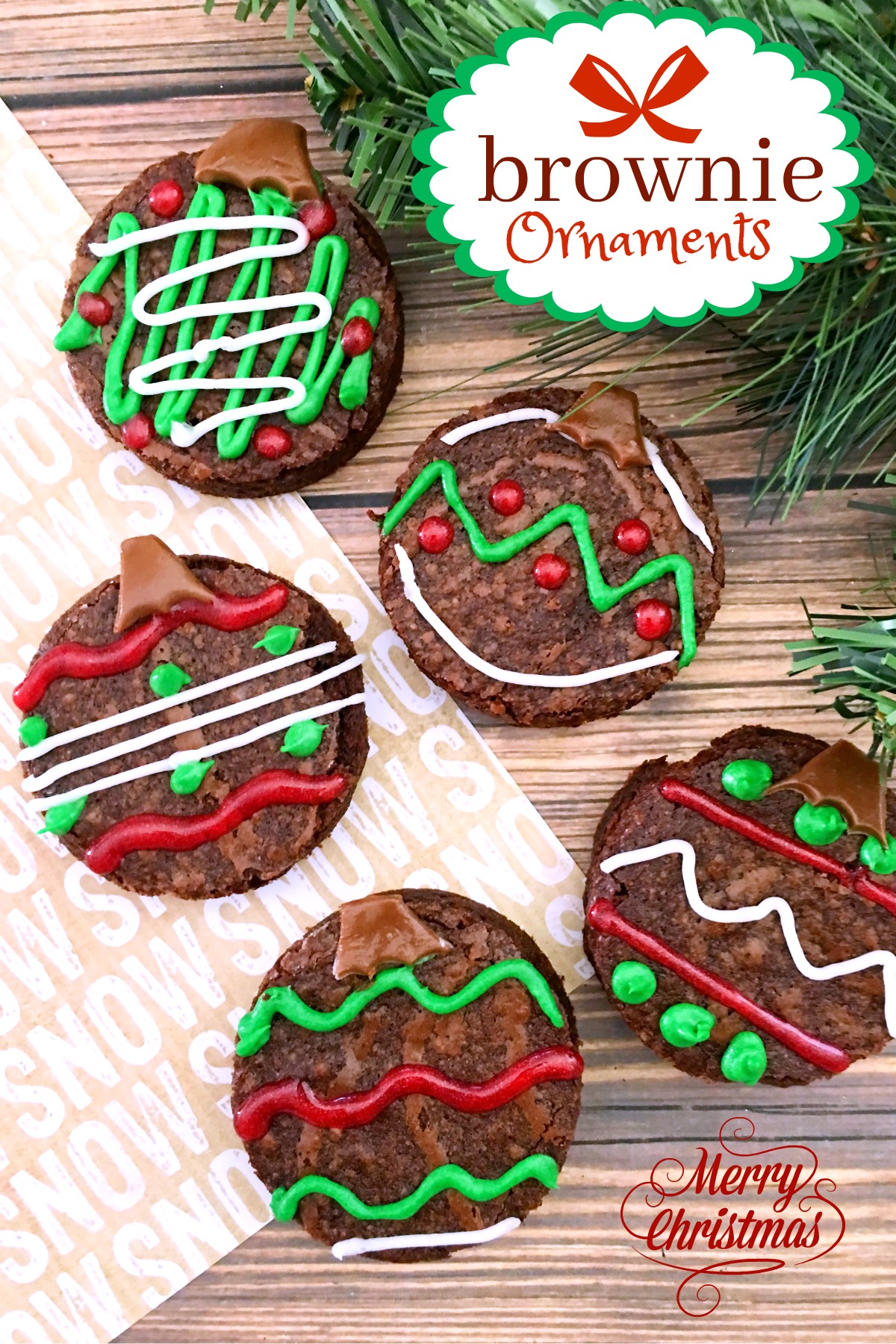 So I love brownies. And I love ornaments. And I love Christmas.
So…
These are pretty much the perfect Christmas treat!!! (At least they are in my opinion!)
Make brownies.
Use these cookie cutters below to cut them out.
(And yes, because I know you're wondering…and perhaps needing permission??? You are 100% supposed to eat the parts of the brownies that don't get turned into the ornaments…WHILE YOU ARE DECORATING THEM!)
Ok, just needed to be clear on the importance of running that quality control on the actual brownies. 😉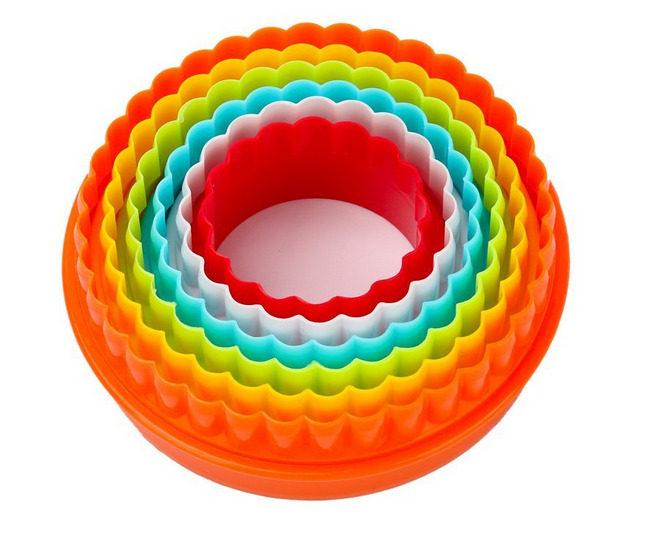 This is the time when I give the icing and gel to the boys and just let them go crazy decorating their own ornaments.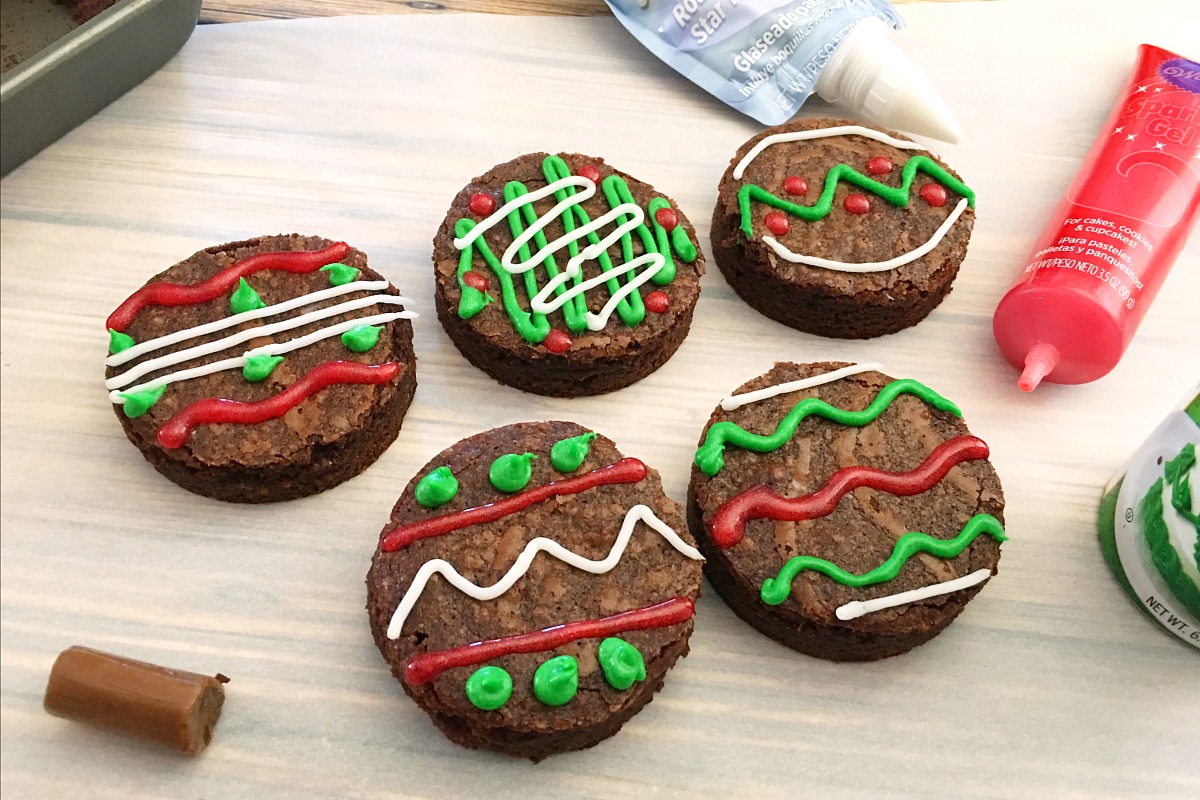 And the tootsie roll? It's to flatten to make the "top/holder" of the ornament (look for them closely in the top photo up there.)
Ho – ho – ho – Merry Brownie Christmas!
Ingredients
1

box brownie mix (including ingredients needed on box)

Red, white, and green frosting (Wilton makes great single use packs and tubes)

1

small

pkg Tootsie Rolls candy

Round cookie cutter with a scalloped and plain edge

9x13" baking pan

Nonstick cooking spray
Instructions
Preheat your oven to 350 F. and spray a 9x13-inch baking pan with a nonstick cooking spray.

In a large mixing bowl mix together your brownie mix as directed on package.

Pour your mixture into the bottom of your baking pan and bake as directed on package

Let your brownies cool then use your circle cookie-cutter to cut out your circle shapes and place on a piece of parchment paper

Use your red, white, and green frosting tubes to decorate your ornaments with stripes, circles, and zigzags

Place your Tootsie Roll's in the microwave for five seconds then roll them out flat with a rolling pin

Use a knife to cut triangles out from your tootsie rolls, then use your scalloped side of your cookie cutter to give the bottom a scalloped edge and place onto the top of each ornament.

Serve Brownie Ornaments as a fun holiday treat!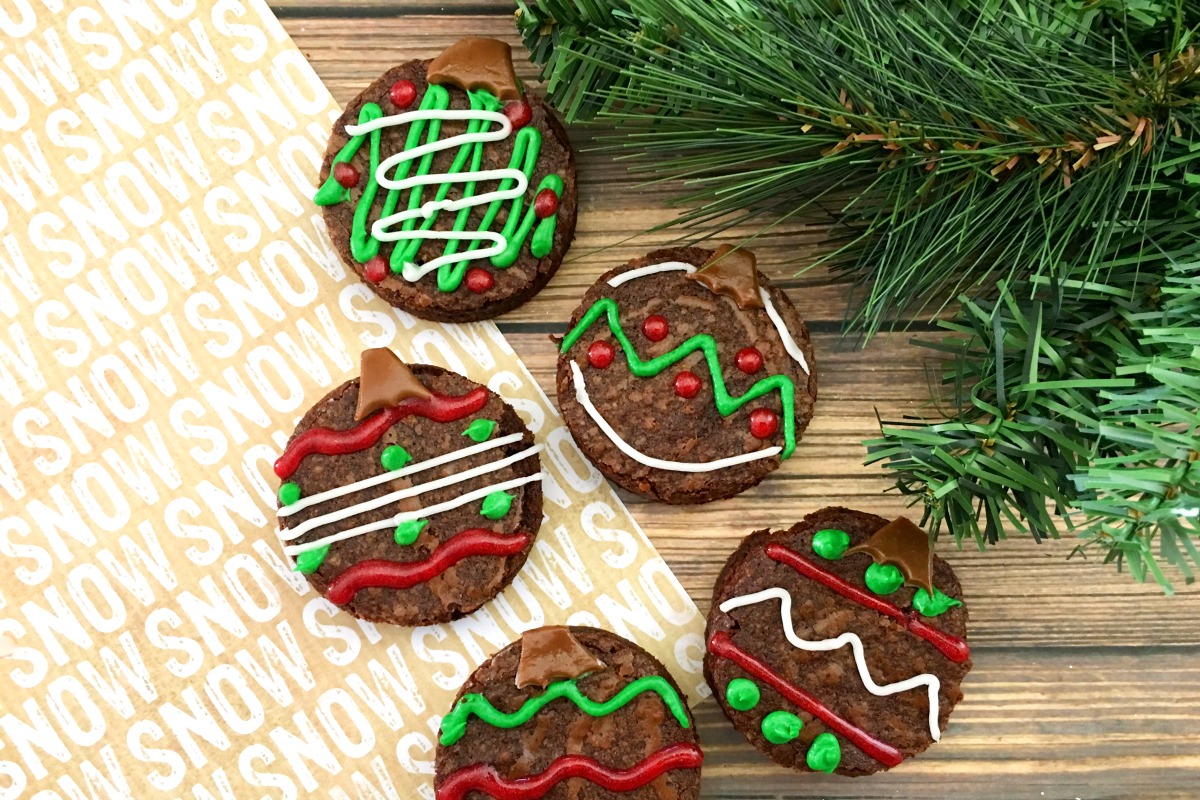 Disclaimer: As an Amazon Associate, I earn commissions on qualifying purchases. Reviews, opinions are my own.