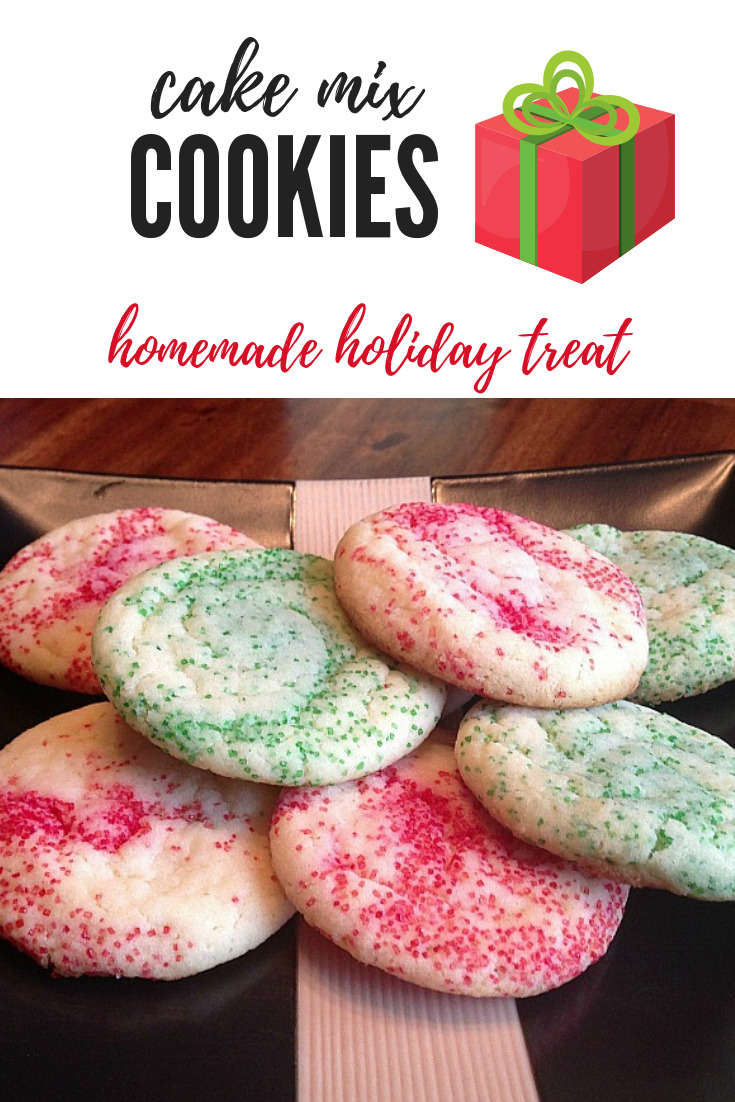 I have no time to bake, yet cookies are needed at pre-school, scouts, the party at dance class, and oh yeah, I did sign up for that cookie exchange. Ok, no time to panic. Let's put away the Martha Stuart aspirations and go with something easy, fast and of course, tasty. When I have no time to bake but have to have baked goods in less than 12 hours (mom, I promised we'd bring the snack tomorrow type situations) the absolute easiest cookie is the Cake Mix Cookie. Most items I usually have on hand.
Yesterday I made an especially big batch so I had to pick up some cake mix. (Each box yields approximately 2 dozen cookies). I chose white cake mix so the sprinkles I mixed in would really stand out. The great thing about this recipe is that you can use any kind of cake mix and any kind of add ins.
Devil's food cake mix with peanut butter chips perhaps?
Yum! But, right now I need Christmas cookies! Let's bake some cookies!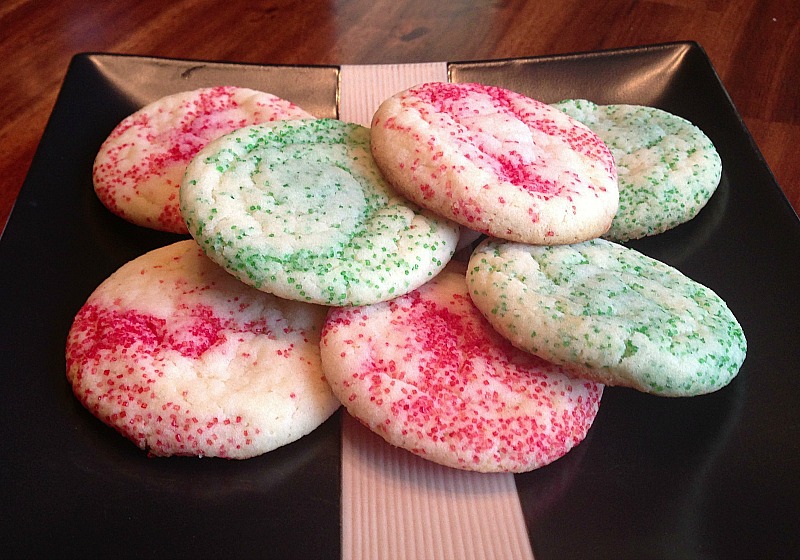 Angie's Cake Mix Cookies

Yield – 4 dozen

Preparation Time – 5 minutes

Cooking Time – 12 minutes

Ingredients

2 boxes of white cake mix
2 tsp baking powder
4 eggs
1 cup vegetable oil
sprinkles

Directions

Preheat oven to 350F.  Grease cookie sheets.
Mix everything together (seriously, how easy is that!?) Split the batter in half if doing different colors of sprinkles.
Drop tsp sized dough balls onto greased cookie sheet and bake for 12 minutes. Or until bottoms are golden.
This recipe is featured on SouthernPlate.com's Cookie Plan Monday edition of Meal Plan Monday .